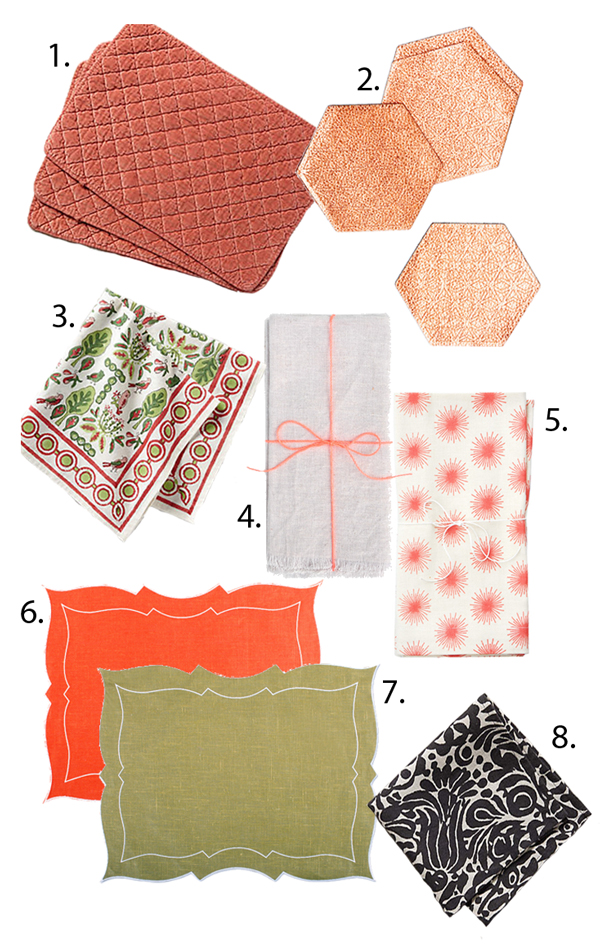 Something you should know about me: I grew up on washable cloth napkins and placemats. Maybe that was a product of my mom's taste or of the decade I grew up in (the late 80s and early 90s). Either way, it's what I'm used to; it's what I like.
I guess I can't alert you to a trend if it's not even on the horizon of the trend cycle. Call it a lame attempt if you will, but my hope is that, by calling them out of their hiding place, I can bring back table linens and their popularity!
So here are a few attempts, 2015-style, to convince you to help me bring them back: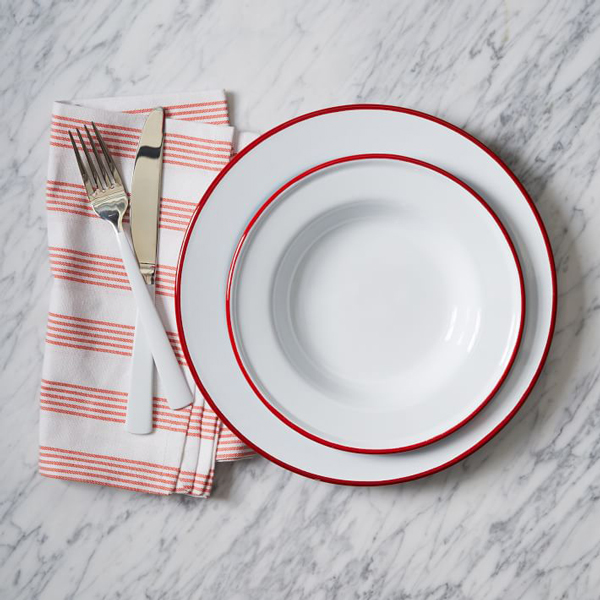 1) Using cloth napkins reduces waste and your carbon footprint.
Rather than wasting paper towels or paper napkins, you simply waste the amount of water and soap it takes to clean a cloth. (A tip: unless you're a really messy eater, you can get 2-3 uses out of a cloth napkin before washing it).
2) Placemats protect your tabletop from grease, stains, and drink rings.
Oh, yeah- and they look cool, too.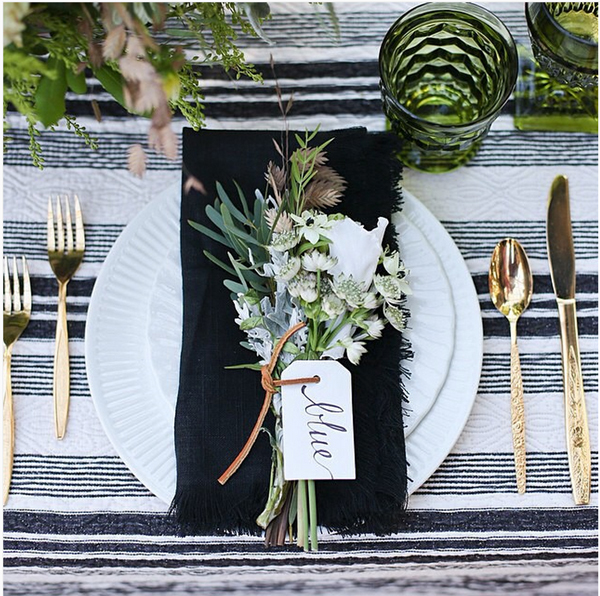 3) Cloth napkins, the napkin rings, placemats, table cloths and table runners add color, texture and pattern to your table.
'Nuff said.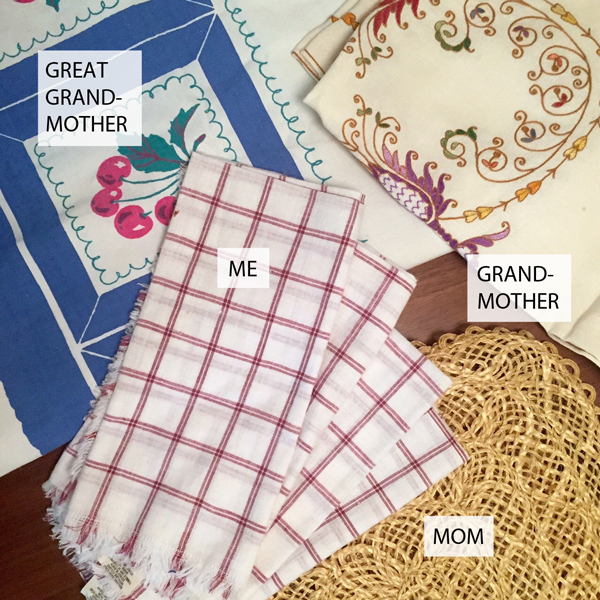 4) You can pass them down from generation to generation.
Yeah, I have table linens from my great grandmother, both of my grandmothers, and my mom. Now how speeeshal is that?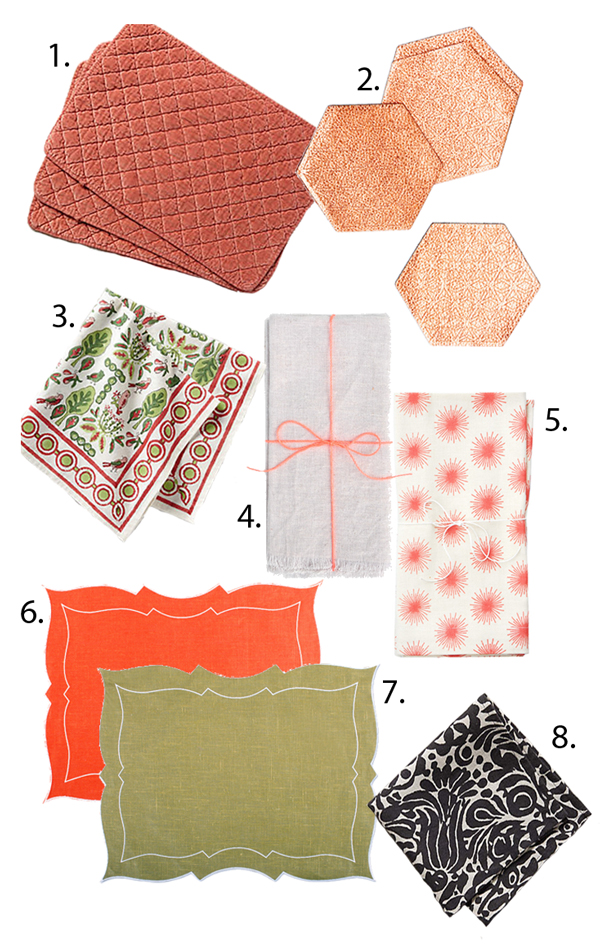 Here are some of my favorites:
From top left: 1. Quilted Velvet Placemats, Anthropologie // 2. Metallic Leather Coasters, Leif Shop // 3. Keya Dinner Napkin, Anthropologie // 4. Frayed Linen Napkin Set, Leif Shop // 5. Atomic Star Napkin Set, Leif Shop // 6. + 7. Parentesi Scroll Placemats, Furbish Studio // 8. Relief Print Napkin, Anthropologie
So what do you think? Have I convinced you yet? The first step is to go to your mother, grandmother, or mother-in-law, and solicit them for their unused table linens (because, let's face it, they've moved on to paper towels at this point).