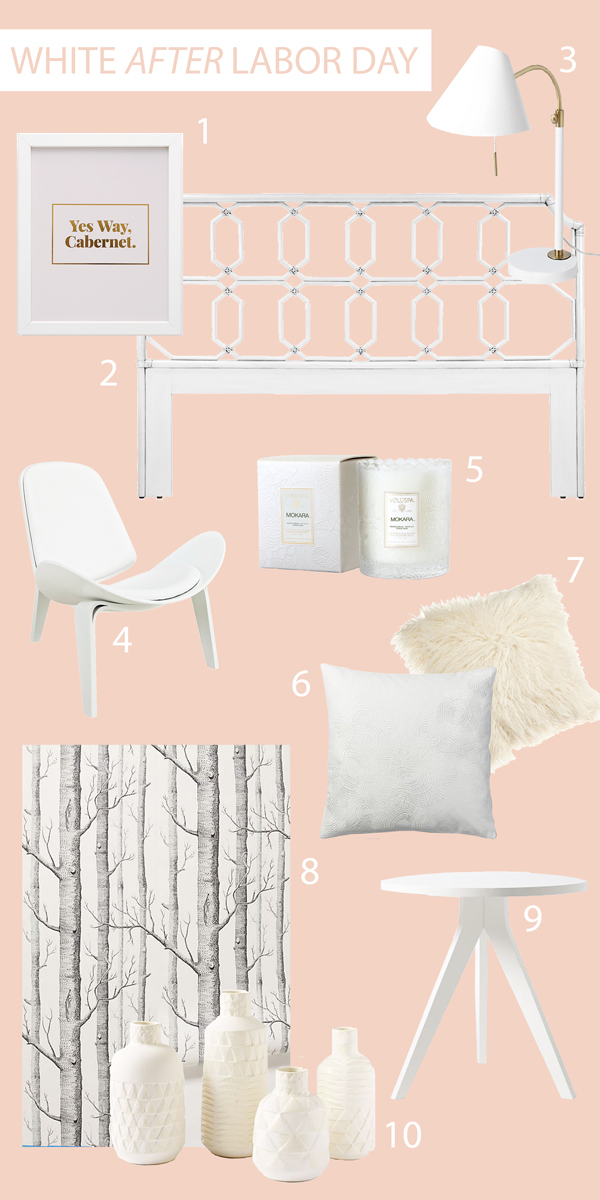 One of the great things about decorating interior spaces, as opposed to styling outfits, is that the 'no white after Labor Day' rule just doesn't apply… well, at least in my book (or house) it doesn't. So when all of the great white things are going on sale for Labor Day, you can snatch them up for a steal and use them year-round (who's laughing now, stores?!?!).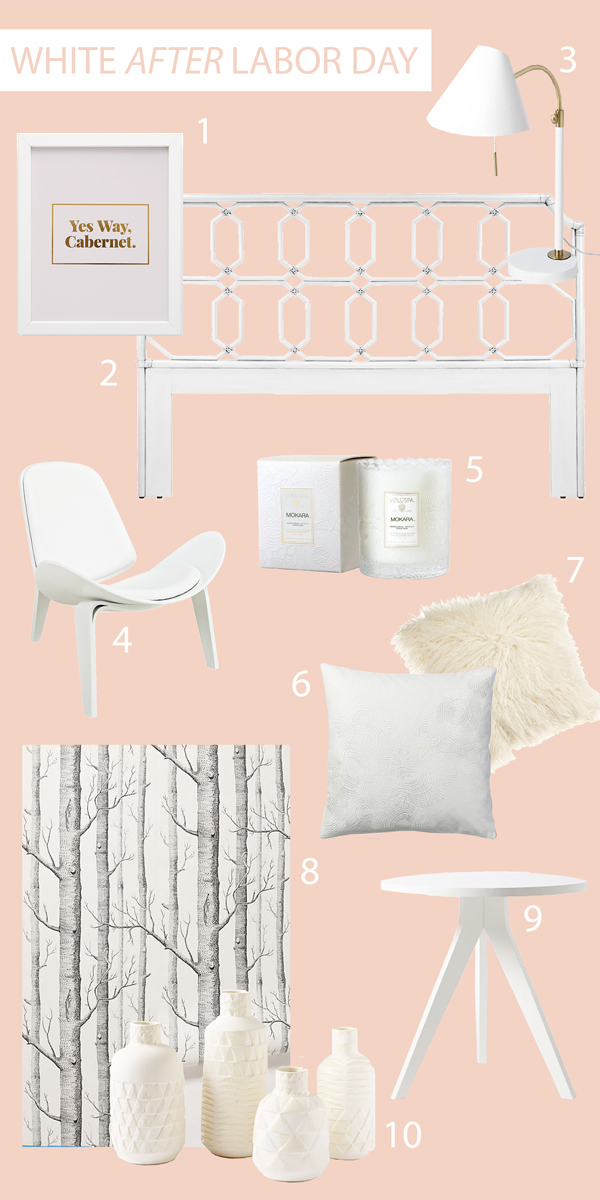 From top left: 1. Gold Foil Print, Brit + Co // 2. Regeant Queen Headboard, Domino // 3. Midcentury Task Lamp, West Elm // 4. Crescent Lounge Chair, Domino // 5. Mokara Scallop Edge Candle, Voluspa // 6. Embroidered Wavelet Pillow, West Elm // 7. Mongolian Faux-Fur Pillow, Amazon // 8. Cole & Sons Wood Wallpaper, Anthropologie // 9. White Tripod Table, West Elm // 10. Pressed Pattern Vases, West Elm
On that note, Happy Labor Day weekend, everyone!