I've never been a huge fan of graphic tees. That is, until recently, when I realized that I could style them any way I wanted. The freedom to pair them with anything other than denim and sneakers, which was how I was accustomed to wearing t-shirts growing up as a kid in the 80s, has opened up a world of styling possibilities. I find myself wearing graphic tees in new and unexpected ways. So, here are two graphic tees styled, well, unexpectedly.
The first tee that you see here is a Charlie's Angel tee that I purchased during the Zara sale (find a similar one here). It has a bit of an over-sized fit, with longer sleeves and a baggy body. Those longer short sleeves might make you feel the need to roll them, but let me encourage you not to give in to the urge. Wear those sleeves as they were meant to be worn! The tee, with its oversized fit, was just begging to be tucked into something, so I decided to pair it with this rather elegant lace fit-n-flare skirt. To balance out the look, I decided to go with these barely-there heels, a yellow fur stole for an added pop of color, and my new favorite pearl hair barrette (read my hair-accessories roundup post here).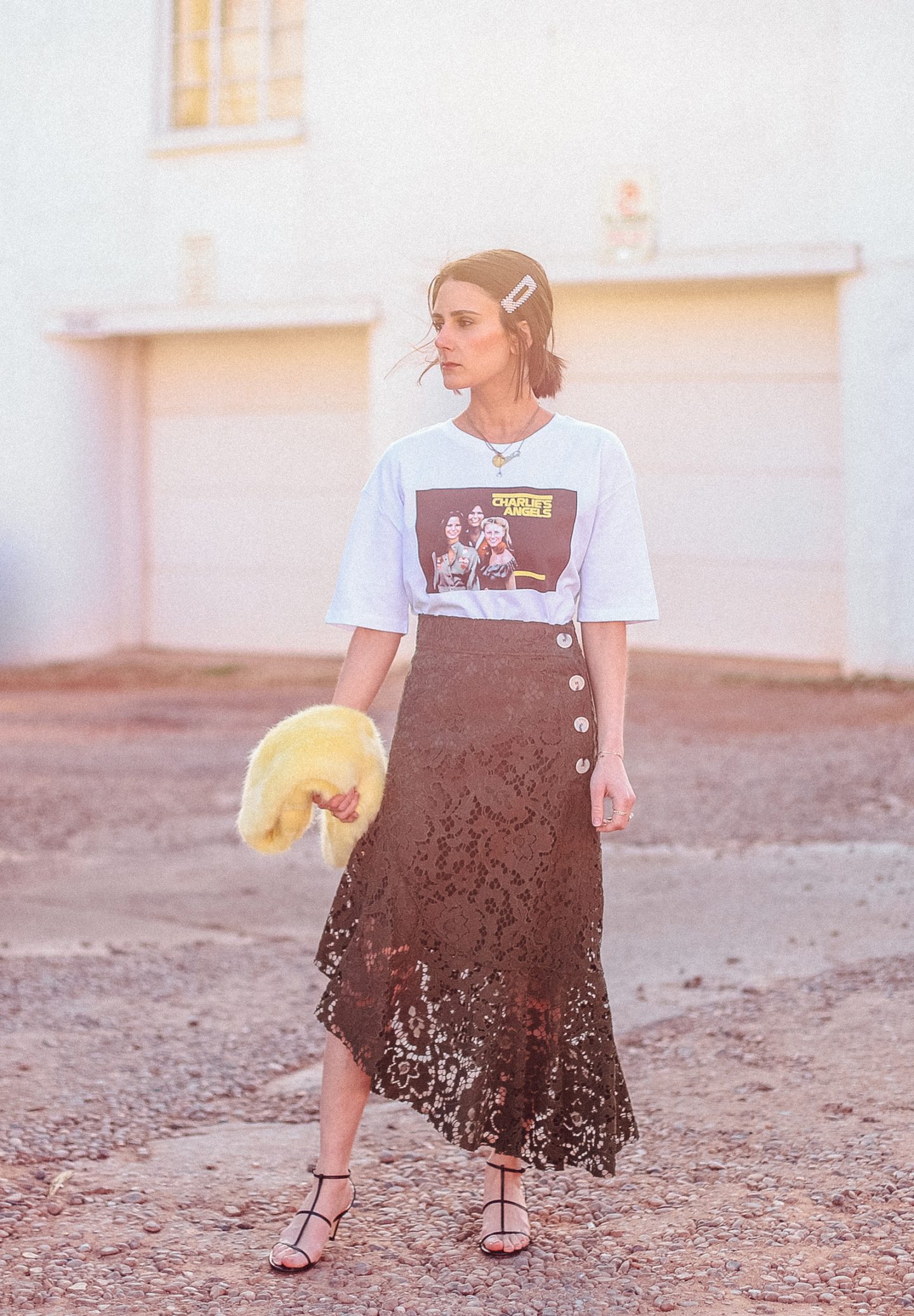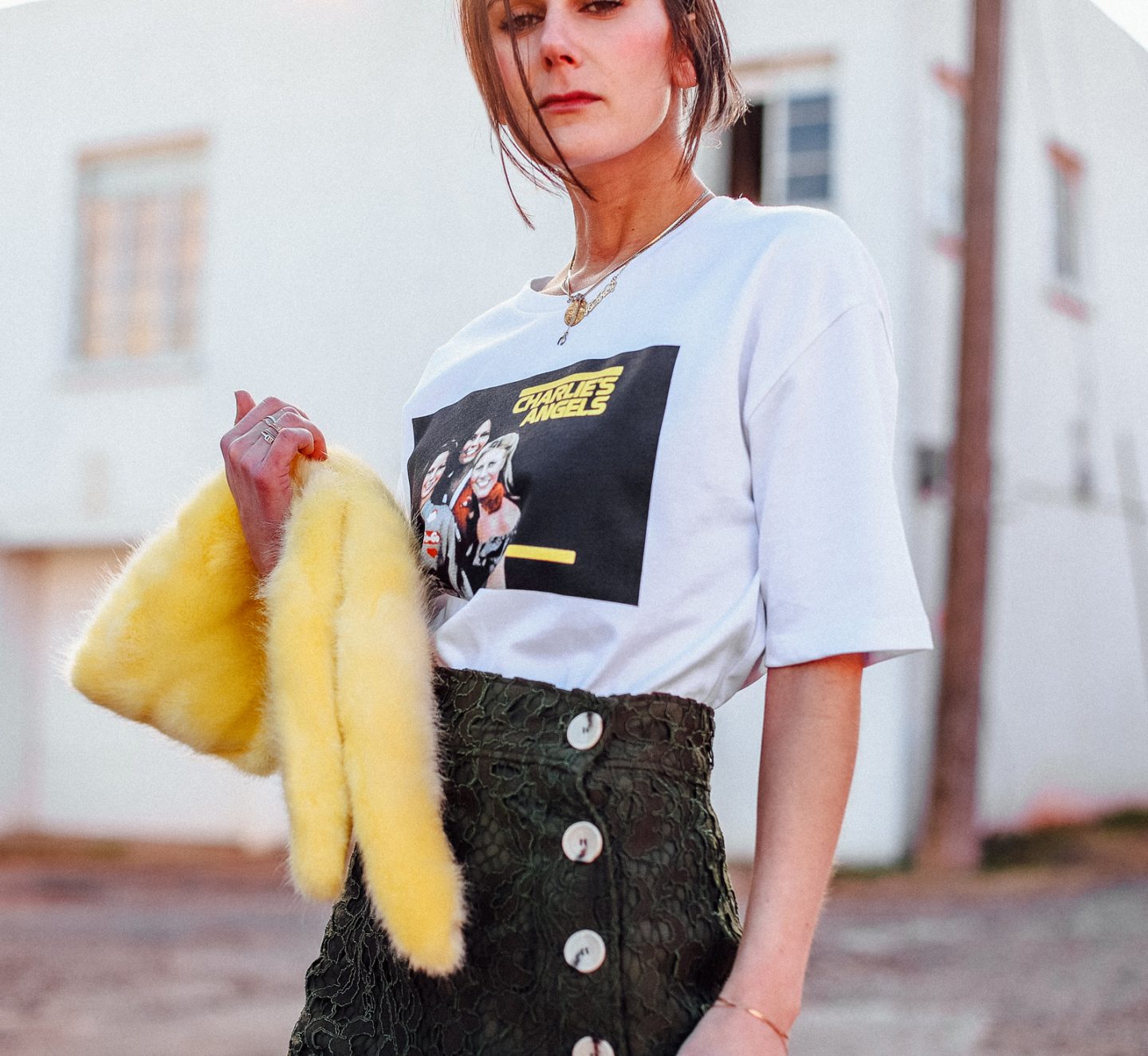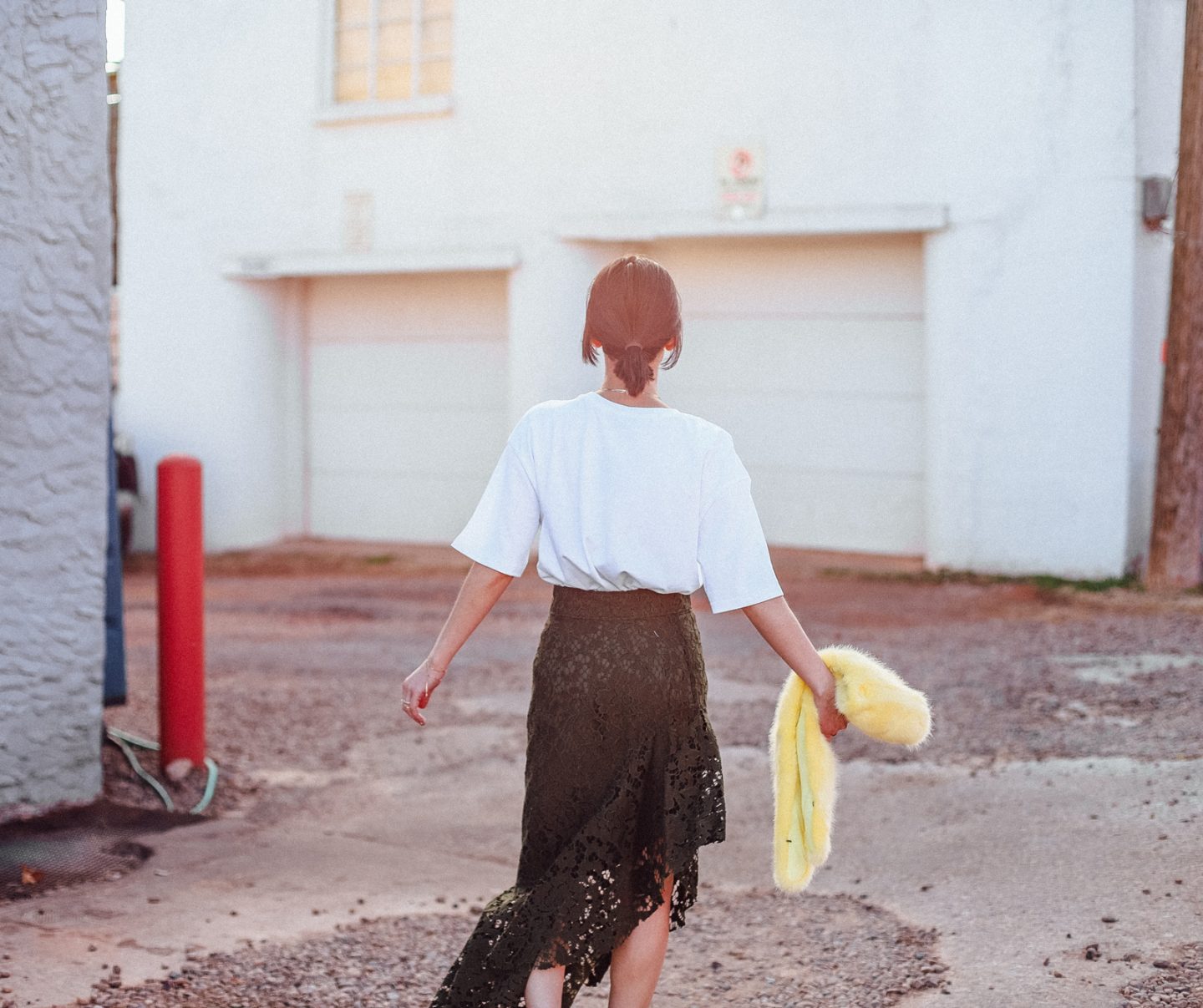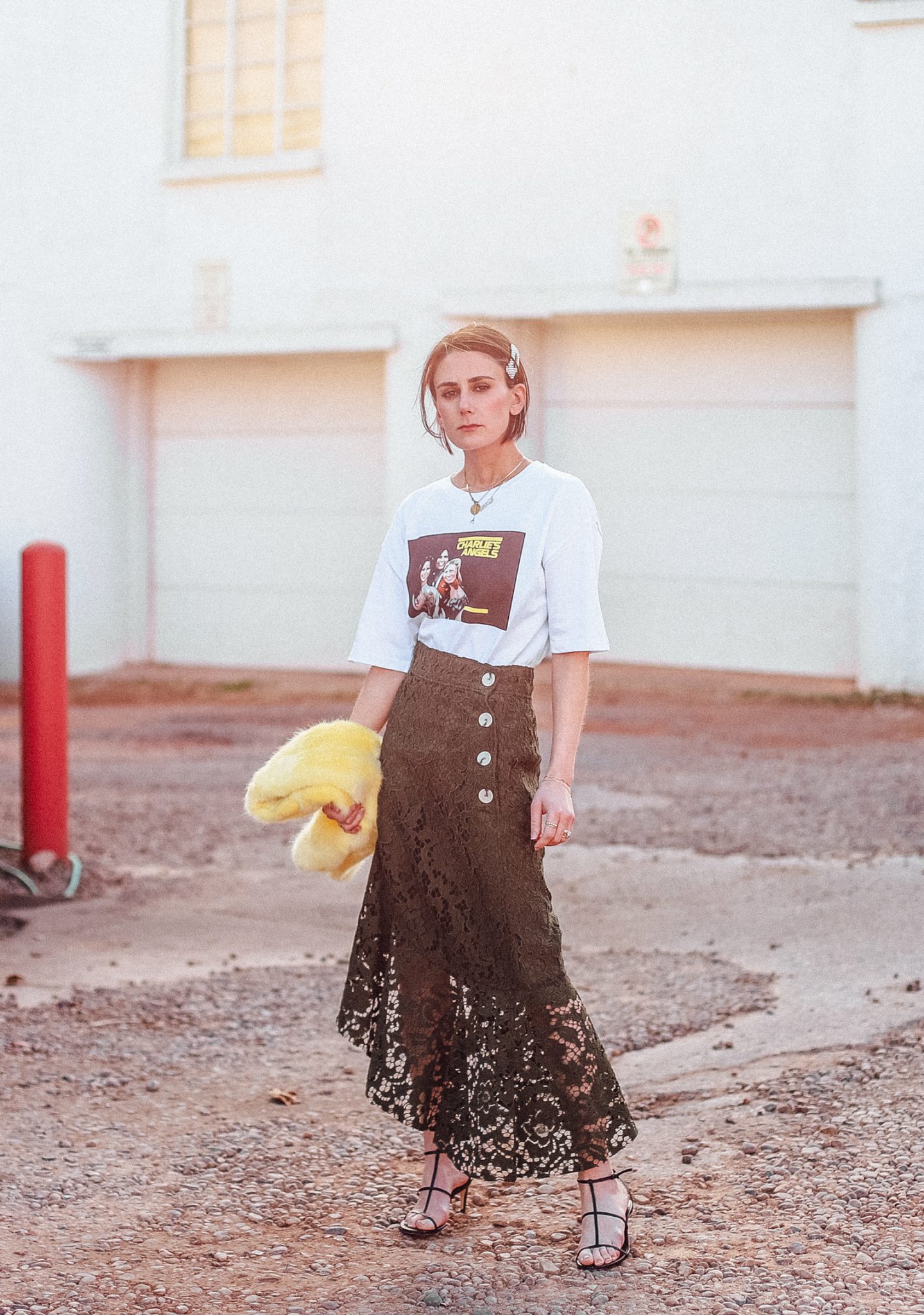 The second tee is a ringer-style, fitted tee that I also purchased from the Zara sale this past winter. Its tighter fit made it perfect for layering with. I decided to pair it with this C/MEO red and navy checked dress, along with my favorite lace-up, pointed boots.
And there you have it; two graphic tees, styled unexpectedly!