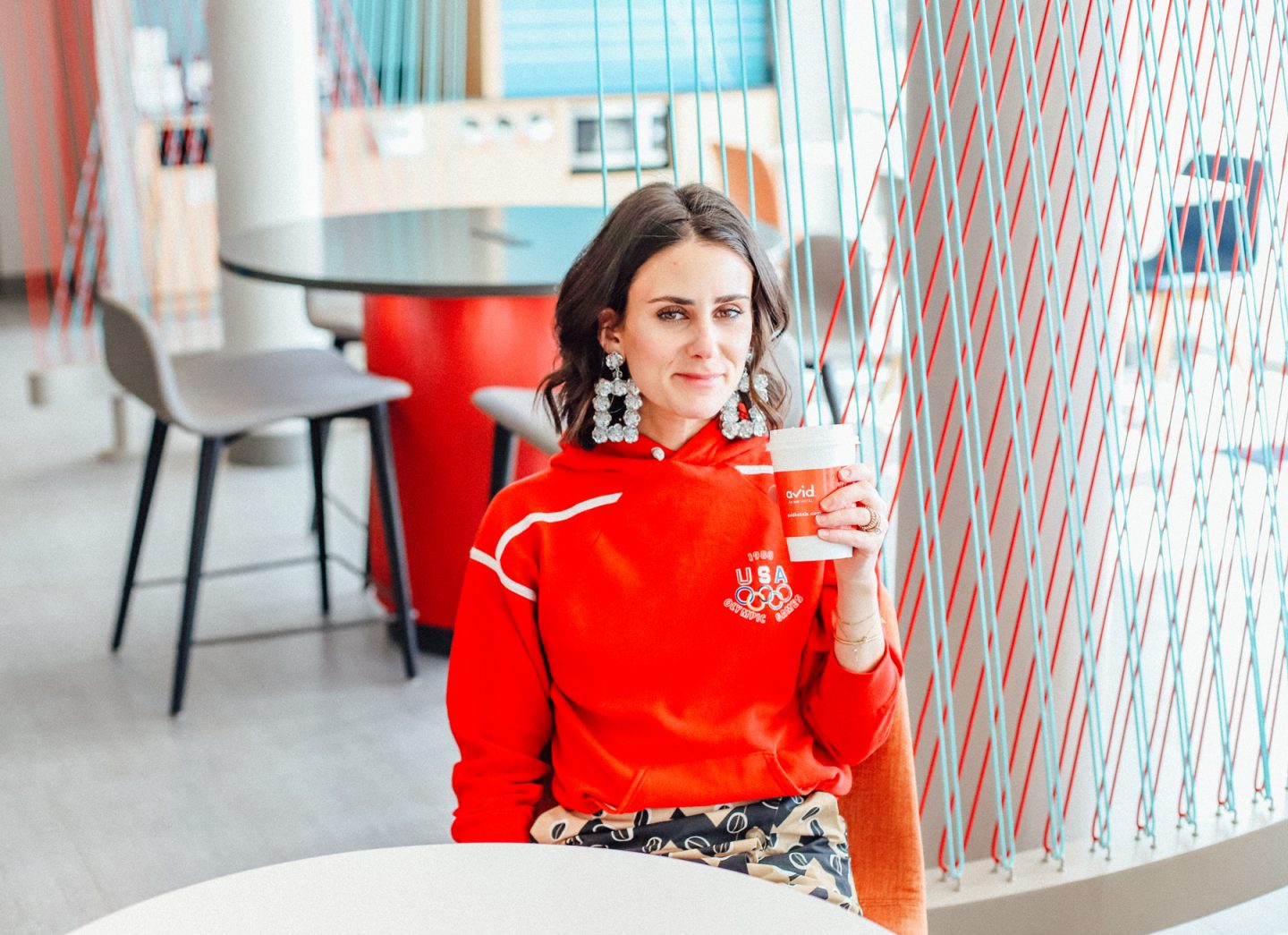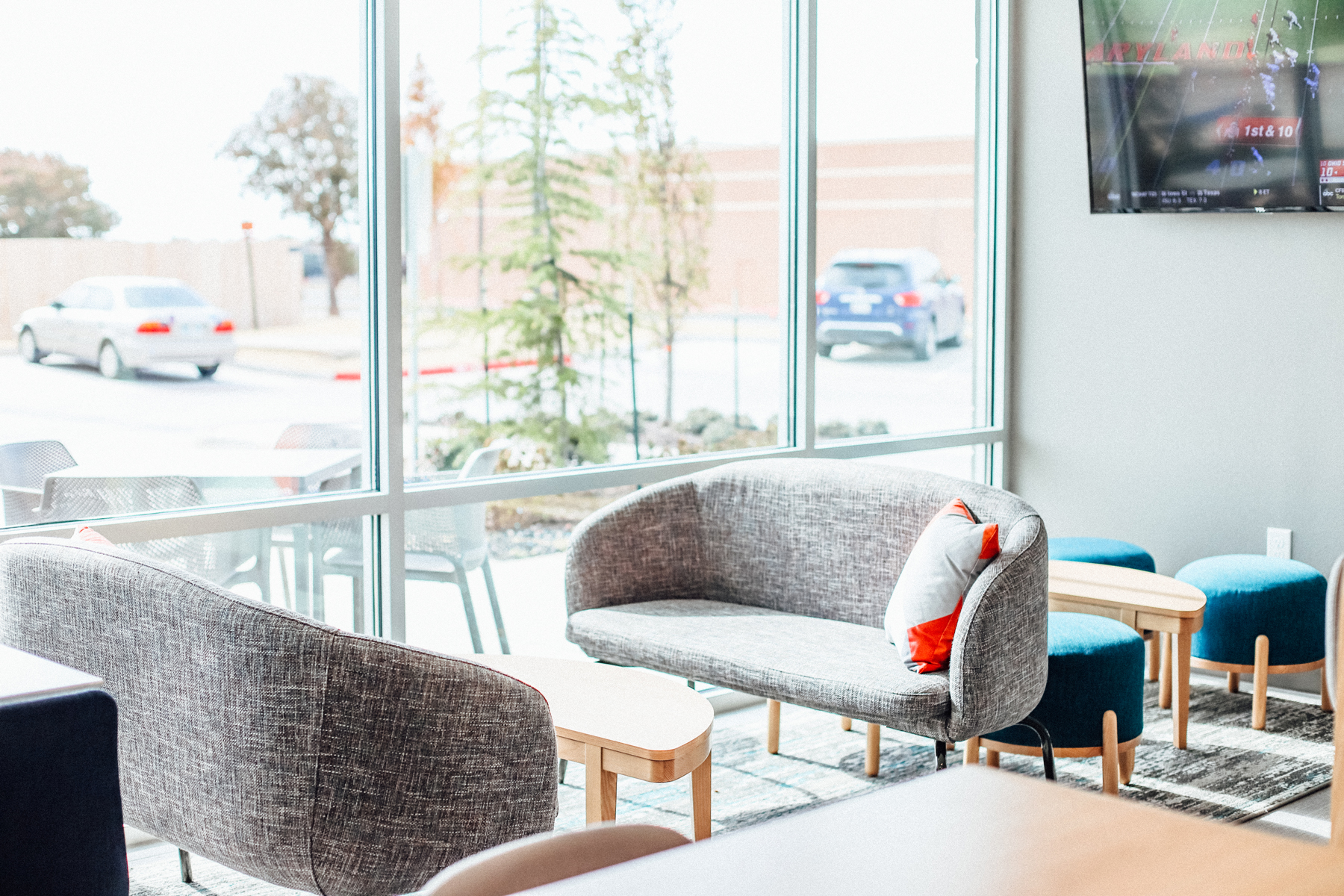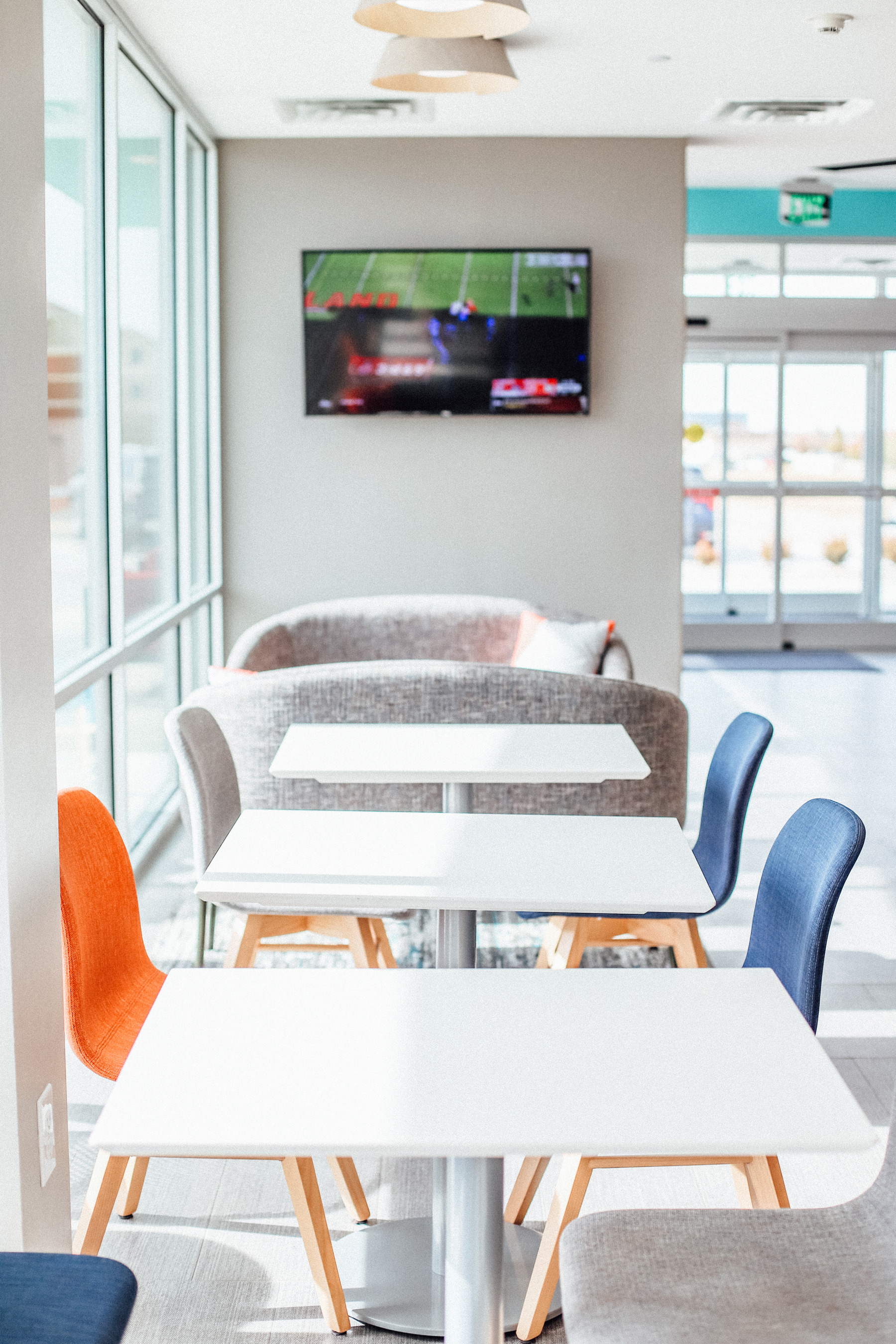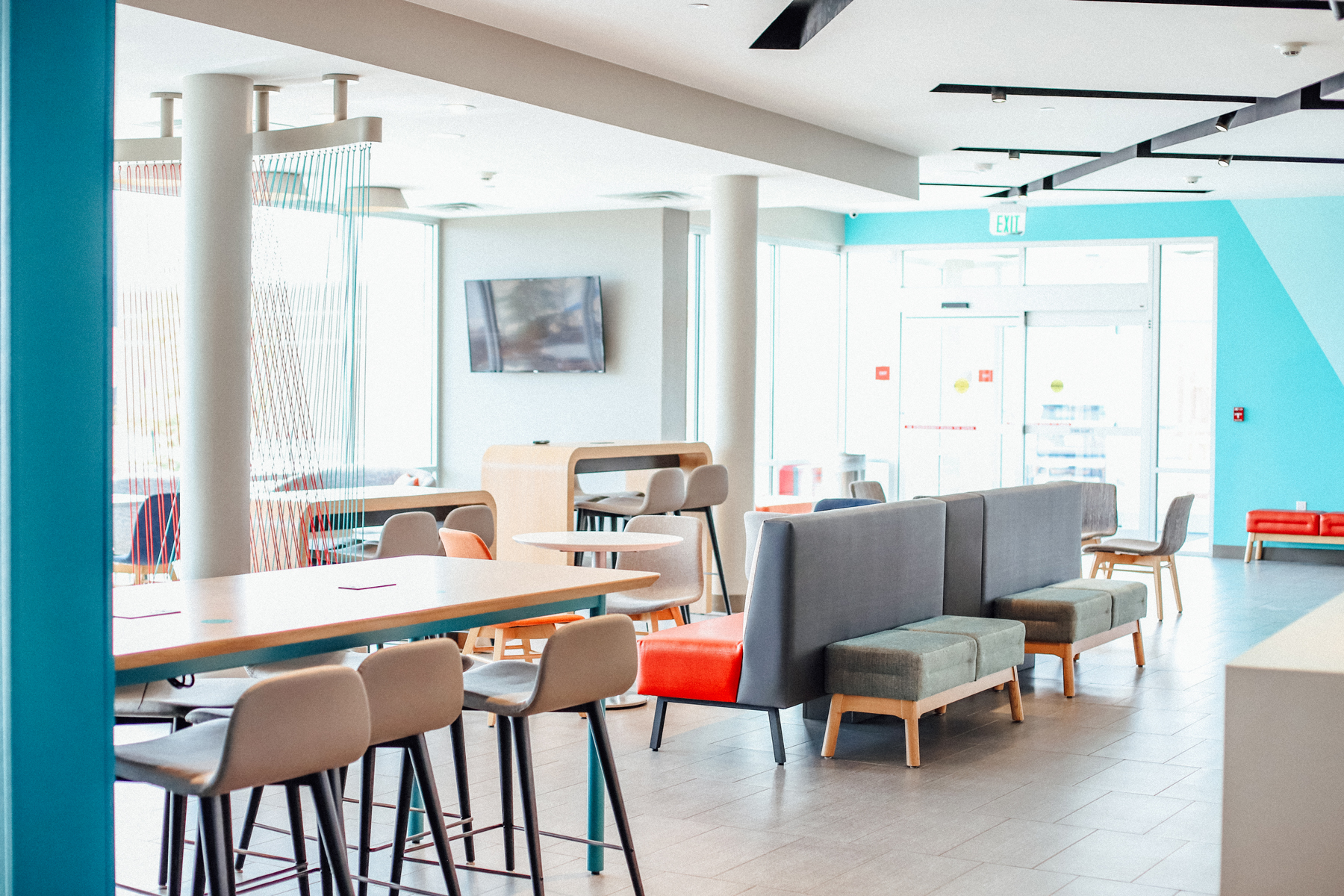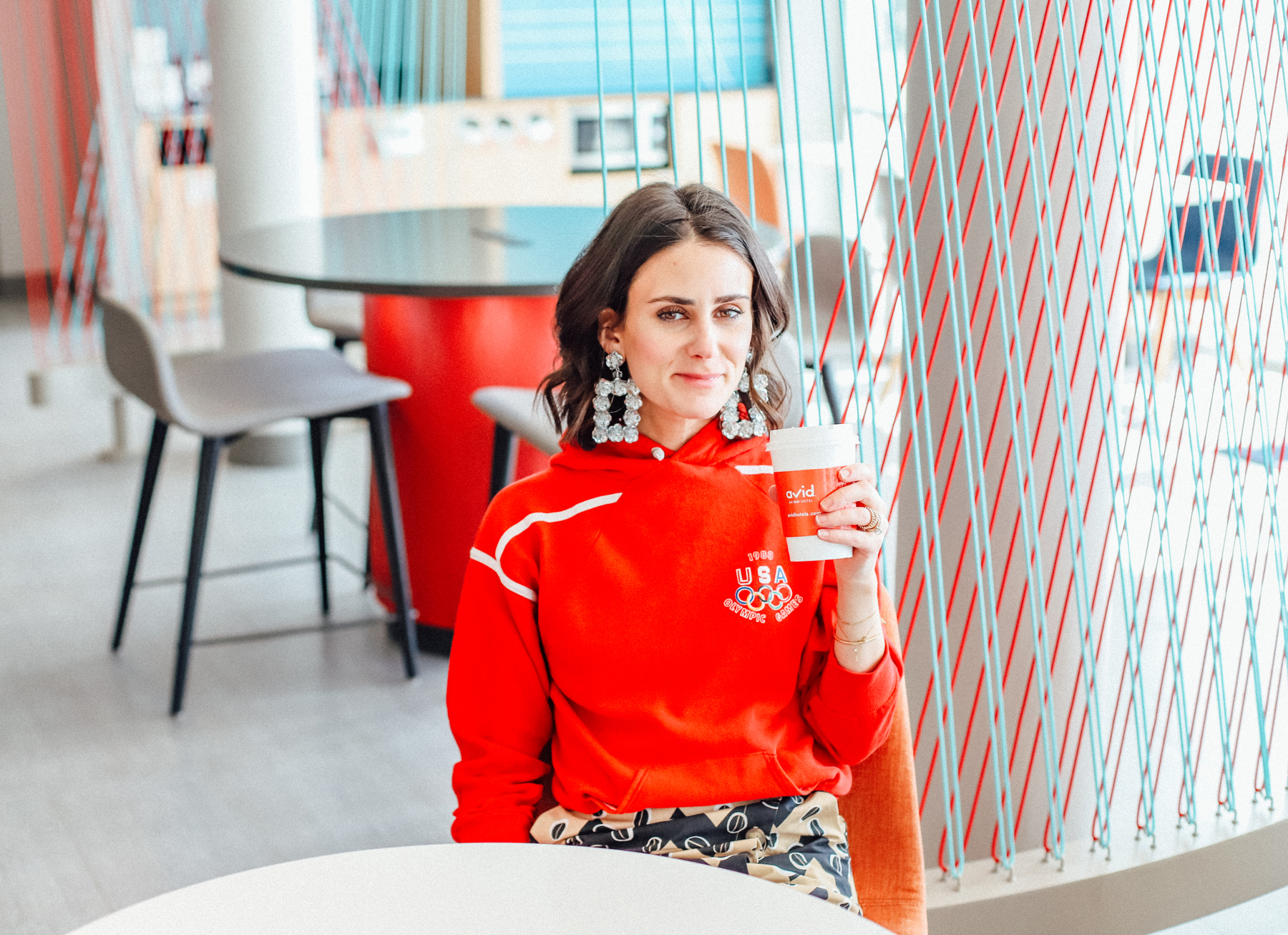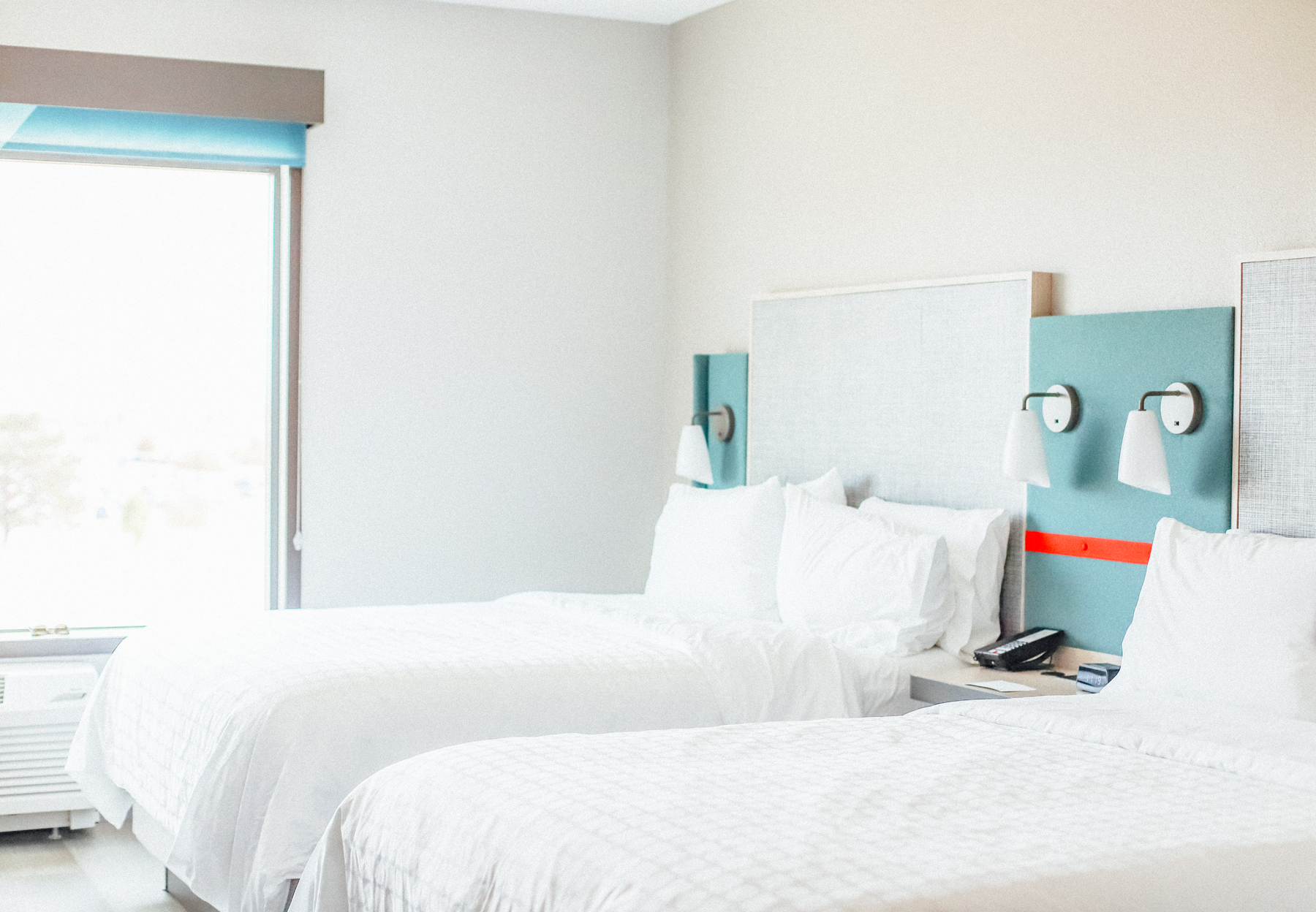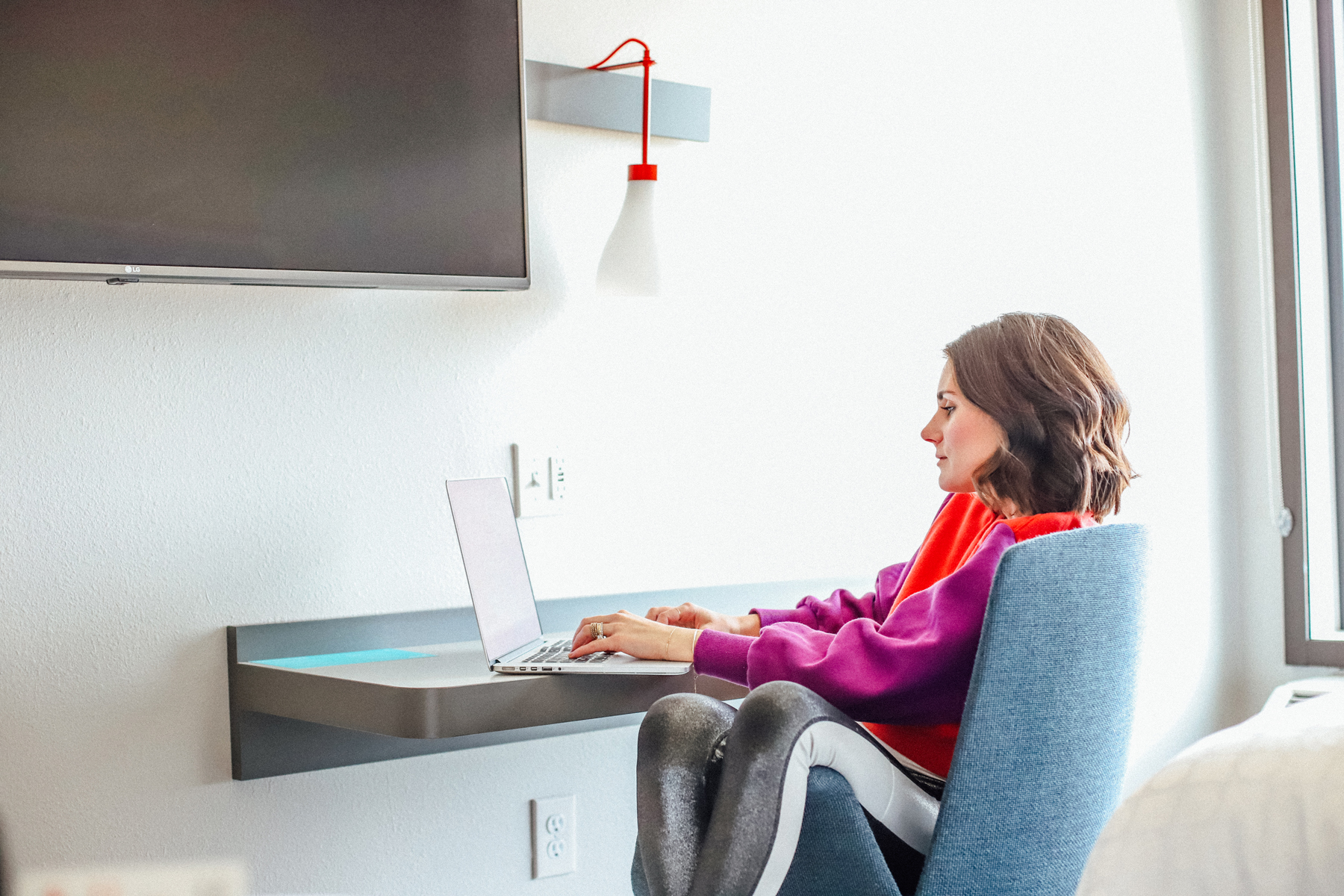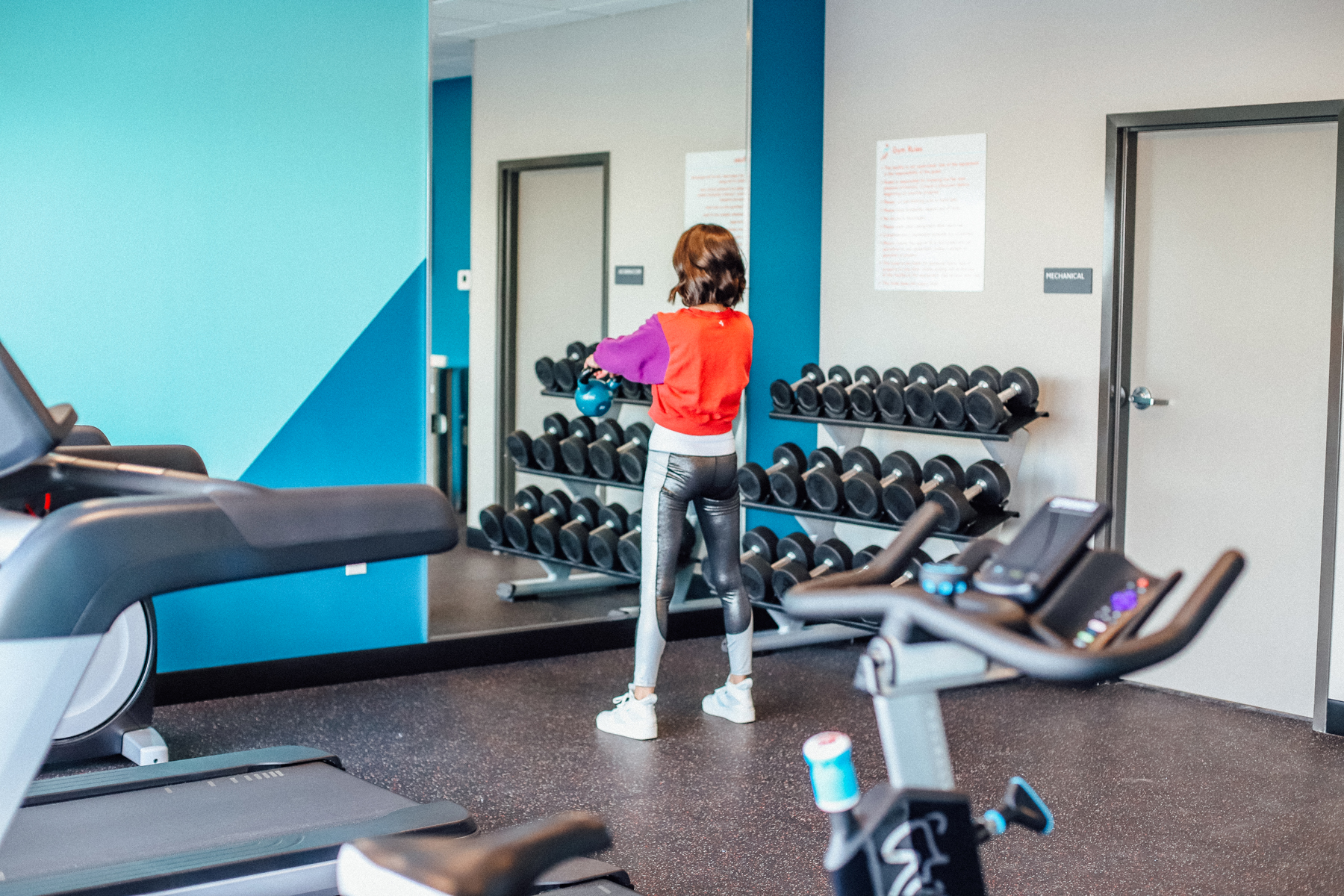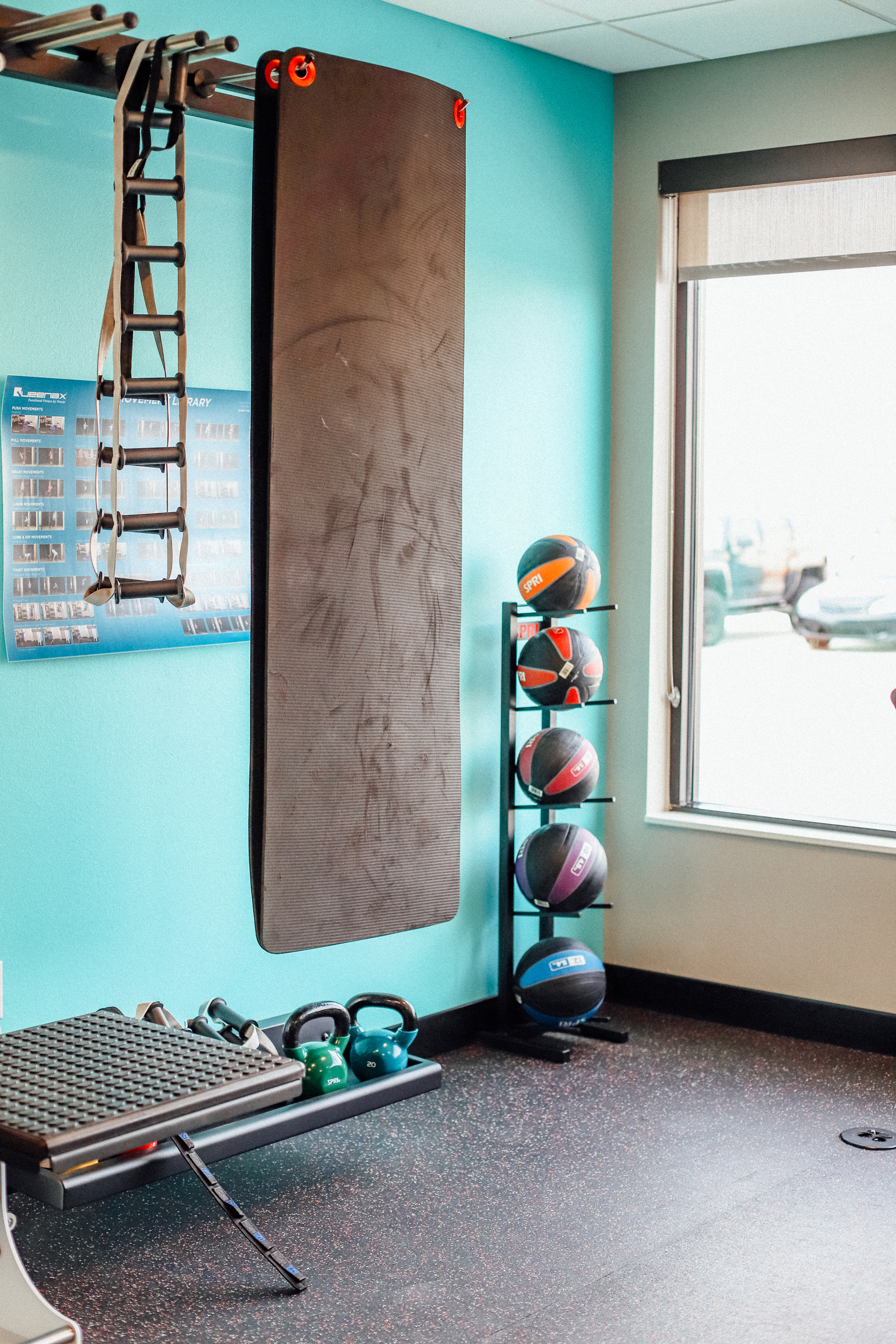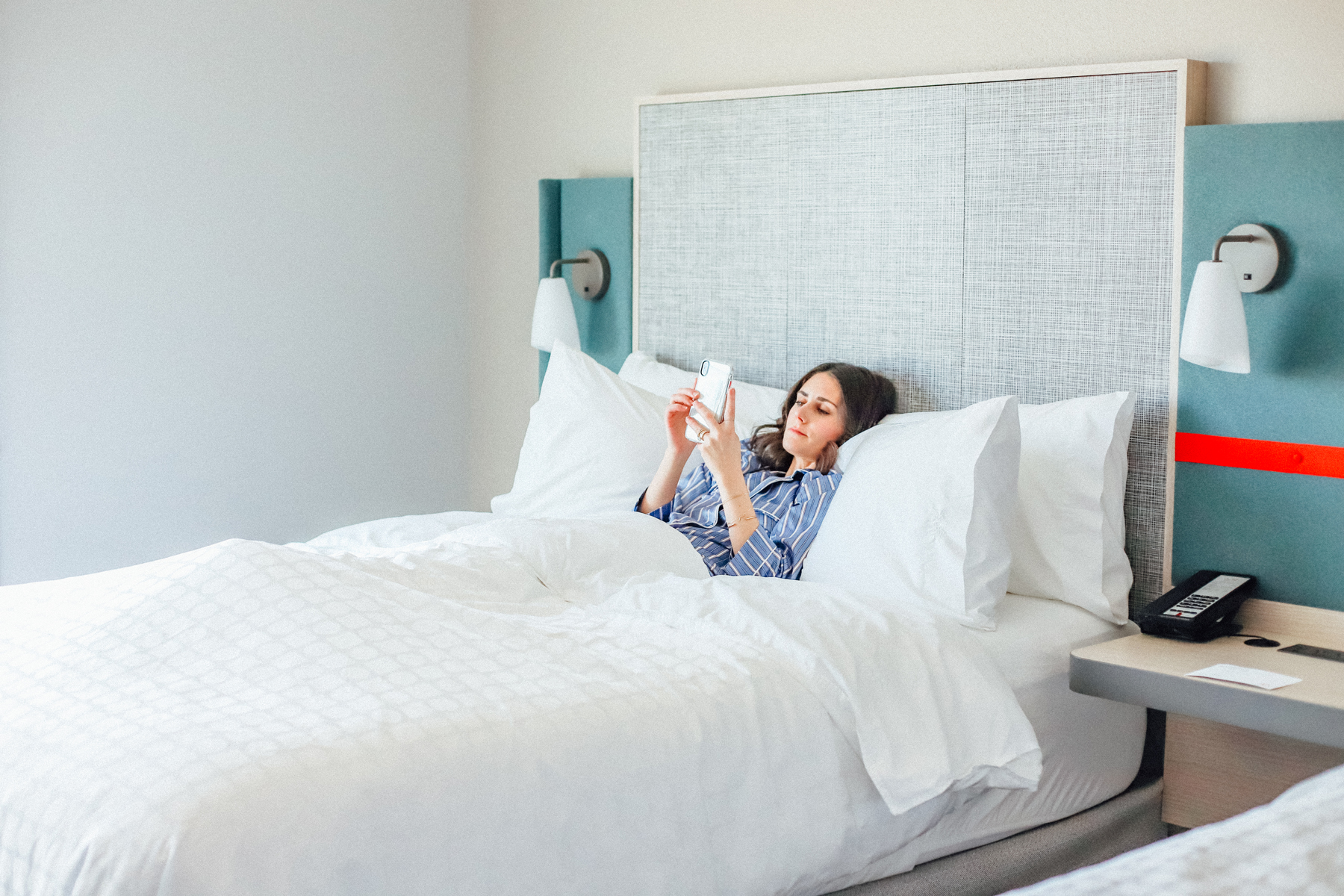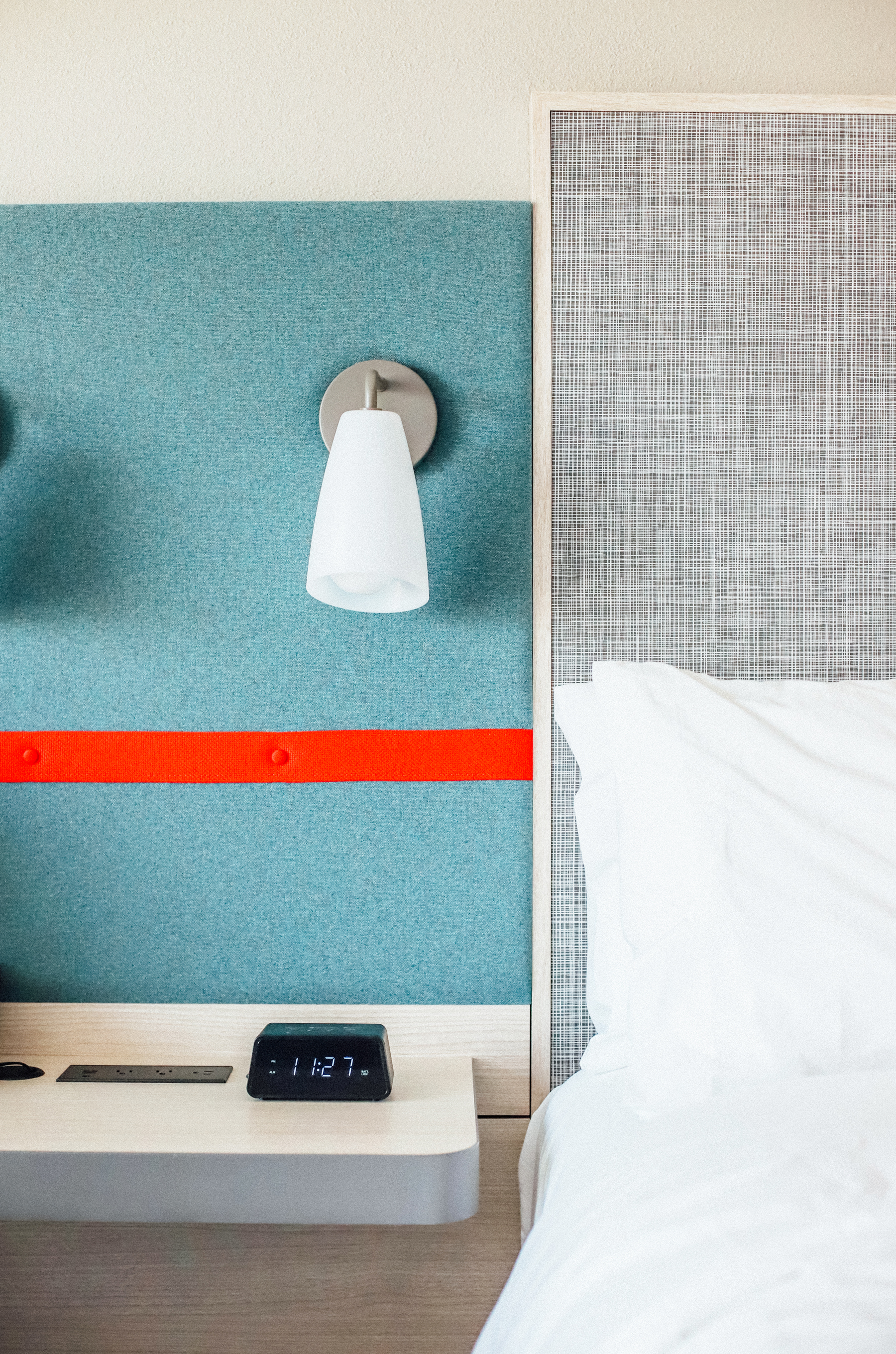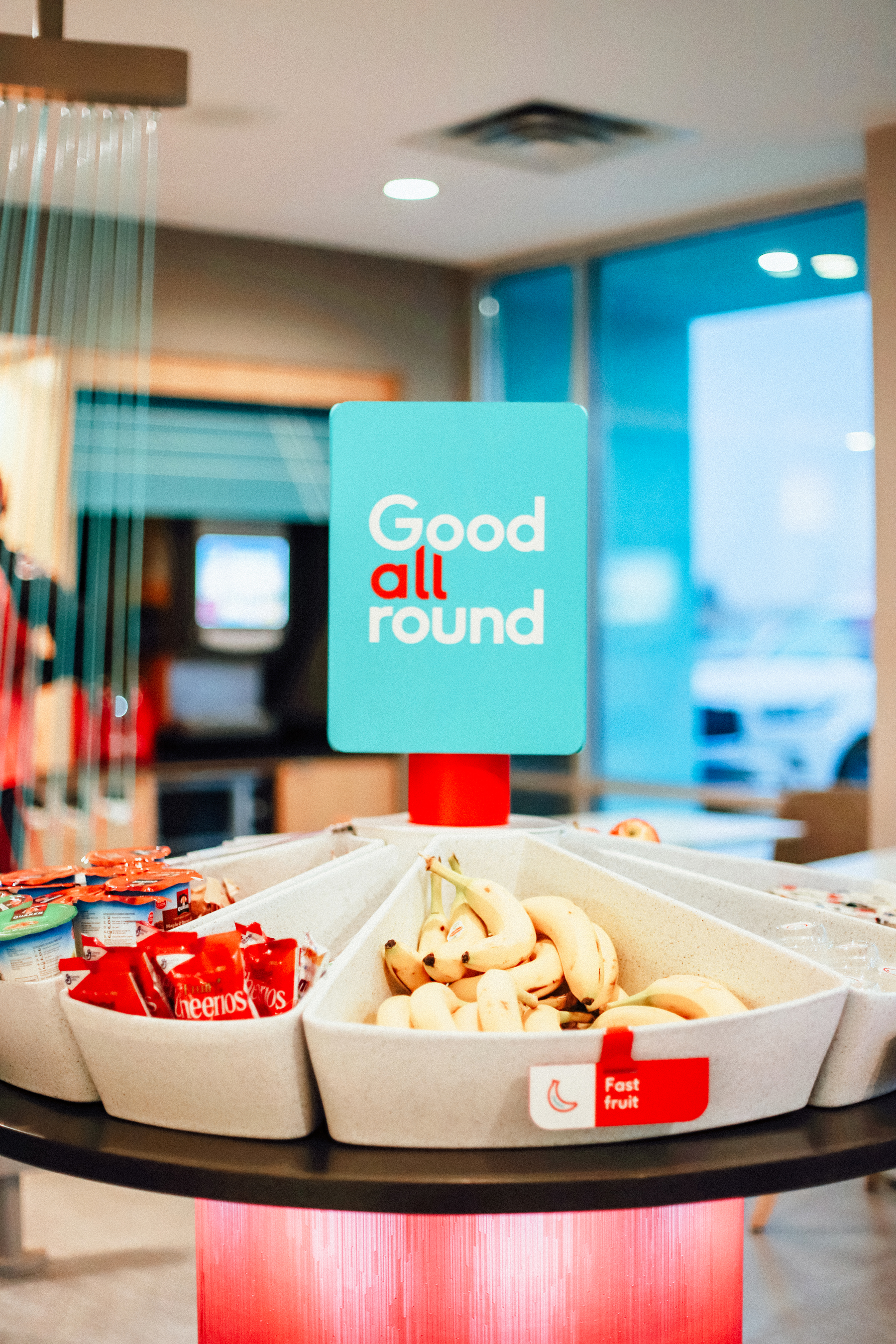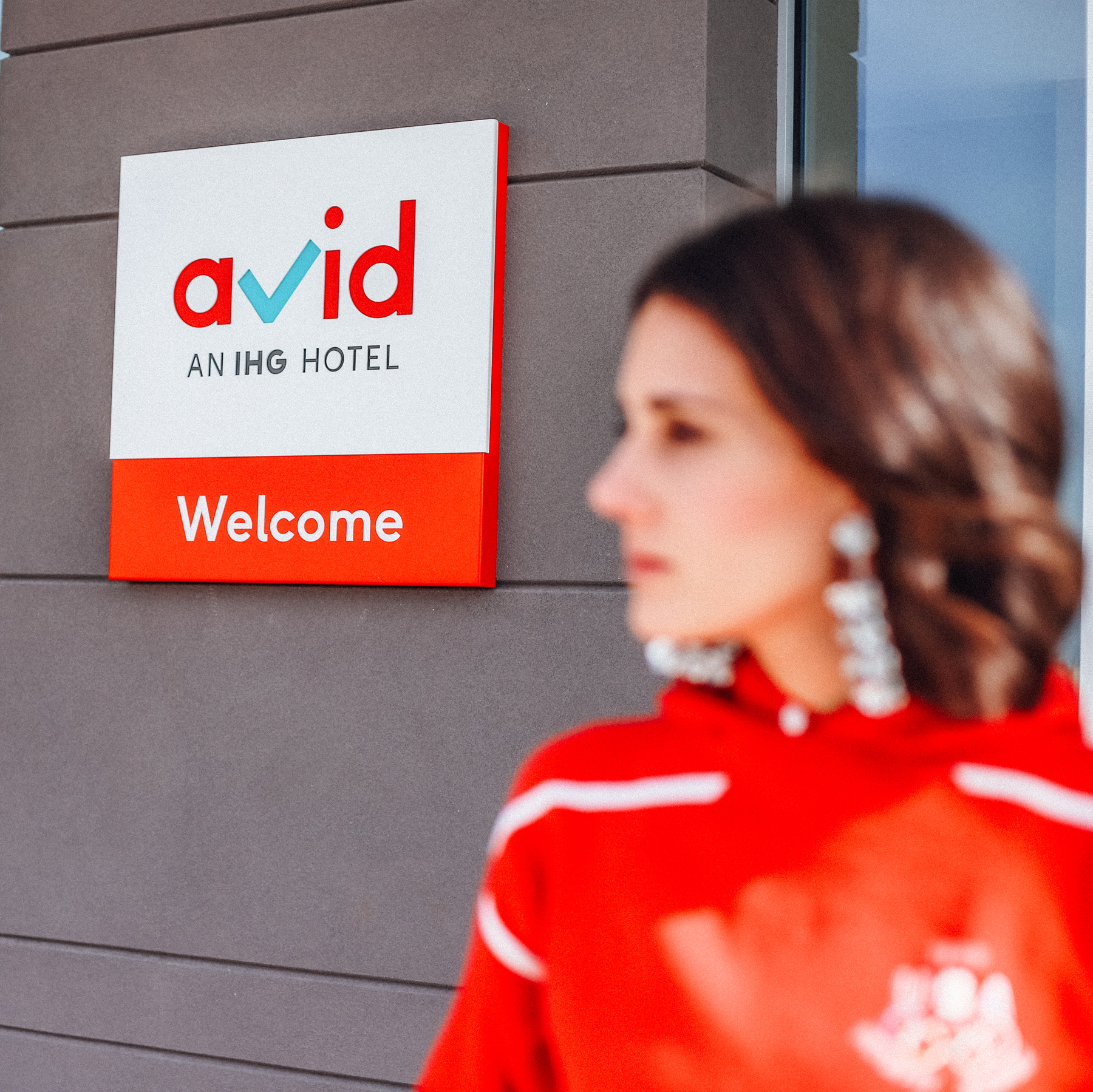 The avid hotels, IHG's newest brand, is a collection of hotels with the aim do one thing right: to deliver "the basics done exceptionally well", and at a reasonable price. All of this while keeping the guest of the utmost importance during his or her stay. So when the new avid hotels Oklahoma City Quail Springs opened, I was so excited to check it out with a little staycation!
Upon arriving at the hotel, I was greeted by the front desk staff, who handed me my room key. The process was as easy and as seamless as I hoped it would be! Since I arrived a little after breakfast, I decided to grab a cup of coffee from their 24-hour coffee bar (so convenient), and get the lay of the land. I noticed plenty of comfortable seating, surrounded by flat screen tv's and large picture windows, in the lobby and then a fun snack bar off to the side. It was full of just the kind of mid-morning to late-night treats your heart might desire. Straight off the lobby, I found the gym and made a mental note to get in a quick workout later!
As I wandered around the hotel and made my way up to my room, one of the things that struck me was how bright and fresh everything was- from the colorful geometric wall murals that lined the hallways, to the ample lighting and openness of the spaces. As I reached for my room key, I realized that I felt… well, happy to be there!
The room- three words to describe it: comfortable, simple, inviting.  The space was totally uncluttered, and there was ample room to place my belongings. I talk about lighting a lot, but I've travelled quite a bit in my 33 years, and one of the things that is always off-putting about many of the hotels in which I've stayed is the lack of natural light. Well, the rooms at the avid hotels have nearly floor-to-ceiling picture windows that let in the most magnificent amount of light. I couldn't have been happier in that regard! When it came to the beds, they were dressed in white linens and looked (and felt) so cozy. Did I mention that each bed has both firm and soft pillows?! Say no more! All I wanted to do was dive nose first into them, but I decided to show some restraint. Another great feature of the room was the workspace positioned across from the beds. I had a bit of work to do before heading to the gym, and appreciated that my room (and each space throughout the hotel) was equipped with enhanced WiFi.
Next up, the gym! I mean, have you really even stayed at a hotel if you haven't worked out in their gym!? I'm going to be very candid with you for a moment: the gym at the avid hotel was the most functional hotel gym I have ever had the pleasure of breaking a sweat in. I won't go on about why other hotels I've stayed in have such terrible fitness facilities.  Rather, let me share why the one at the avid hotel was superb. It was clear, from the moment I walked in and saw the type of equipment they had, that they had given actual thought (and likely consulted with people who are serious about their fitness) to the fact that guests might want to do more than walk on a treadmill. They had a full rack of free weights, a multi-tasker, fitness balls, kettle bells, elliptical machines, and, oh yeah, a treadmill. I had a great workout, to say the least.
After my workout, I freshened up in the room and walked over to Quail Springs Mall to get some shopping done. I appreciated the convenience of having an entire shopping mall, full of stores and restaurants, all within a 3 minutes walking distance of the hotel.  After meeting my husband, Adam, at our favorite Mexican restaurant, we both headed back to the avid hotels to get in a much needed night of rest. Did I mention that Adam and I have two kids, and that this staycation provided our first night of sleep, sans-children, in months? So we were both eager to get back to the room and hit the hay. We woke up in the morning feeling well-rested and recharged. The black-out blinds were just what the doctor ordered, and the beds truly were as comfortable as they looked.
Now, there's something else you should know about me. I'm a huge breakfast person. I'm also all about the free breakfasts. So when I heard that the avid hotels were known for their complimentary grab 'n go breakfasts, I made it a point the night before to set my alarm so I could be downstairs in the lobby at 7:00 am on the dot, so as not to miss out on the action!
And boy, I was not disappointed. I was greeted with an assortment of my favorite breakfast foods- from Chobani yogurt (shout out to the blueberry flavor), to oatmeal, to fresh fruit and hard boiled eggs. Not to mention the bean-to-cup coffee bar that I visited the day before. I grabbed to my heart's content. I was also very pleased at how healthy, but satisfying, the food selections were.
I headed back up to the room, gathered my belongings and came back down to the lobby to check out. Ahhh, I thought to myself, as I wheeled my luggage back to my car. That was exactly what I needed.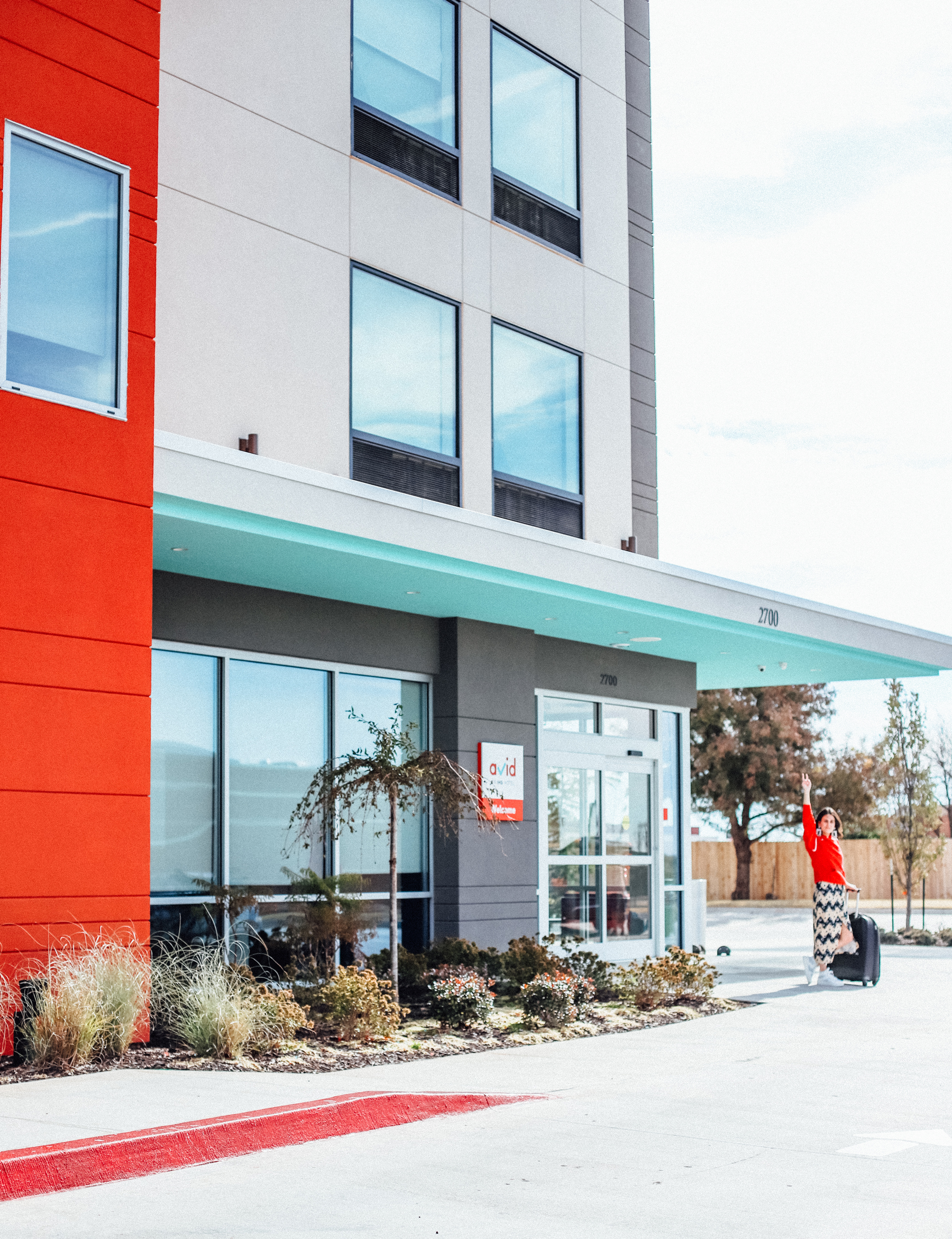 A special thank you to avid hotels for sponsoring this post!