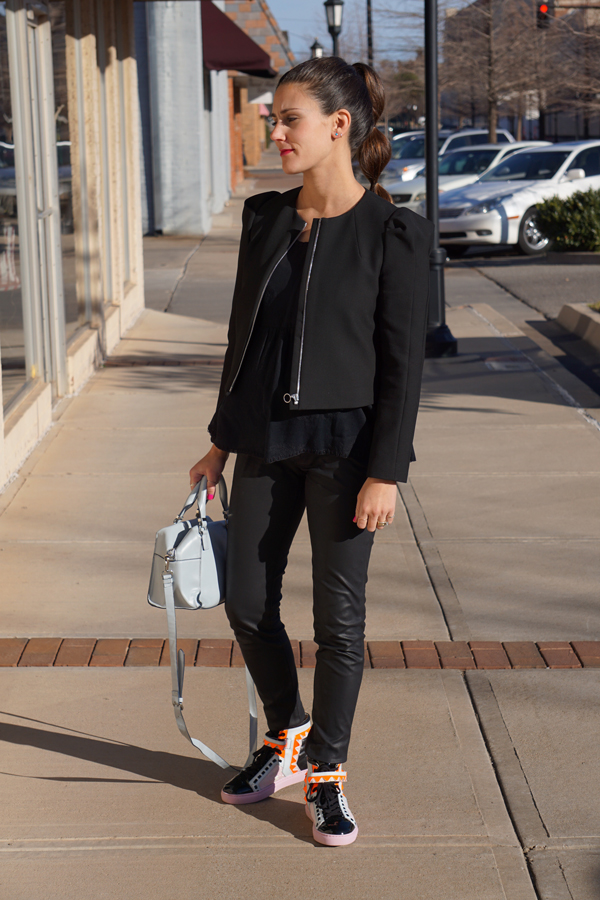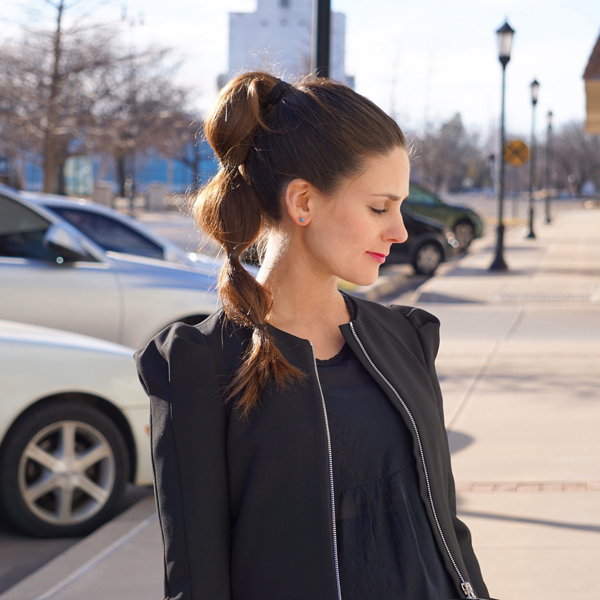 Today's bump style post features an outfit that's perfect for daytime dressing on Valentine's Day, and would easily transition from work to a night out. I started with this zipped black jacket from Zara (on sale right now for $29!), and paired it with a sheer, embroidered black top from Zara (sold out- similar here for $38). My pants are faux-leather version of the James Jeans "Twiggy" maternity pants (get non-maternity version here). The coated material gives these jeans a more "dressed-up" feel, but they can as easily be dressed down with a pair of sneakers, a chambray shirt, or baseball cap.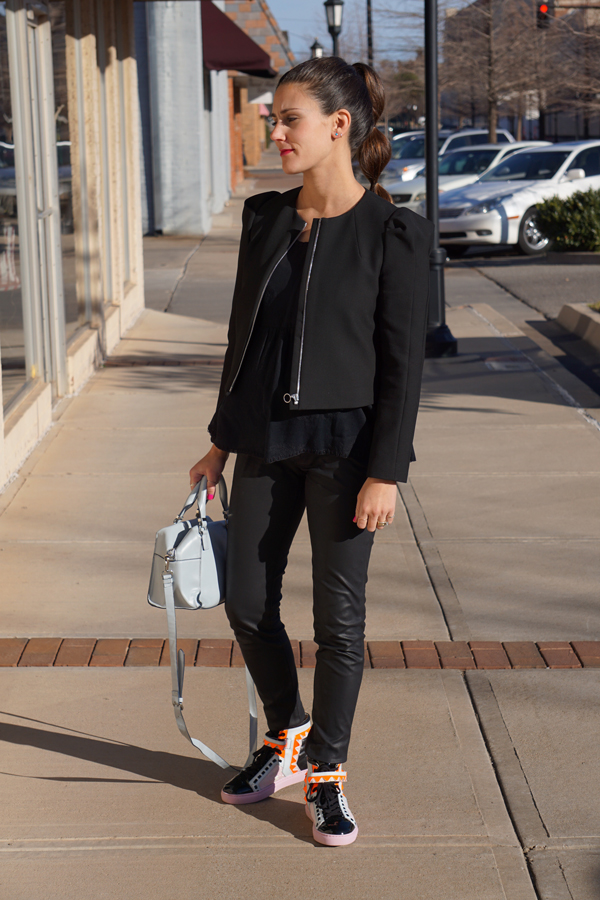 The purse is a last-year Zara purchase, but this Rebecca Minkoff is a near replica in terms of both size, shape, and color (which is pretty much Pantone's 2016 color of the year, Serenity). And don't let the color fool you- you can wear pastels year-round (not just for Easter or in the spring). Case in point: I wore this purse all of last year, and am still getting use out of it.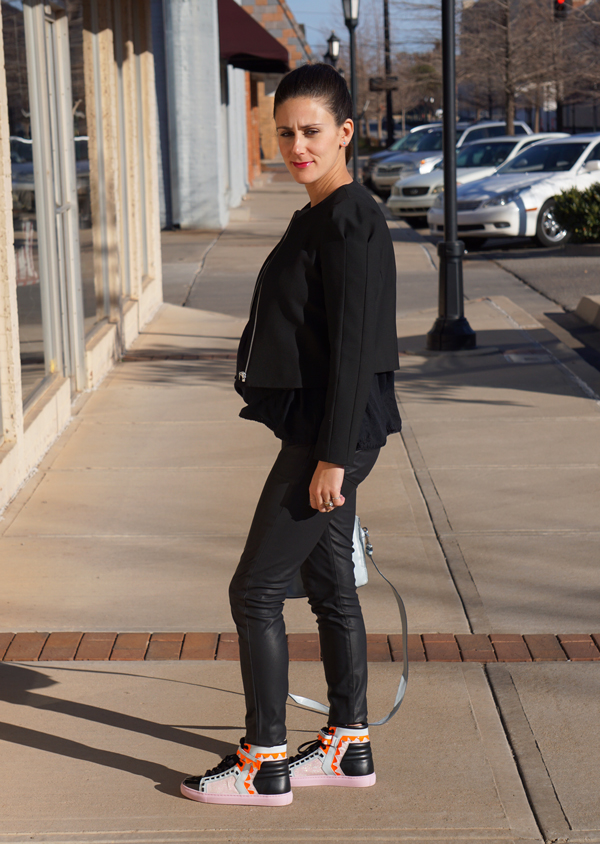 My hi-top sneakers are from Sophia Webster and are a little early push present to myself. One of the reasons I love them so much is the variety of colors in the shoe (especially the pop of neon orange), which means more options for mixing and matching with my existing wardrobe! Plus, they're flat (check), comfy (check), and easy to dress up or down (check check).
Do you know what else I love about these sneakers? It keeps the outfit from feeling too serious, sexy, or dressed up. And if you want to feel all three of those things, just slip on some heels (like these!), and you are ready for a night out hanging out with your girlfriends, or going on a date.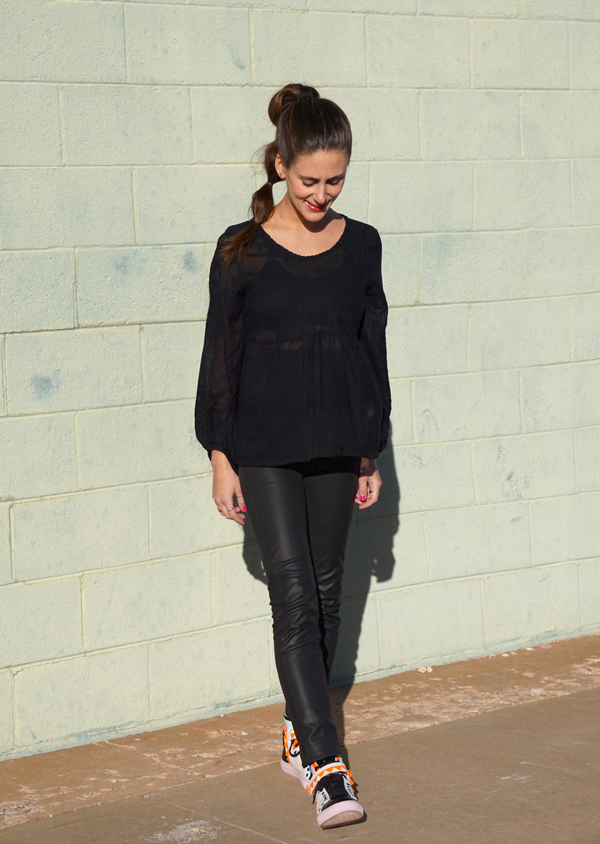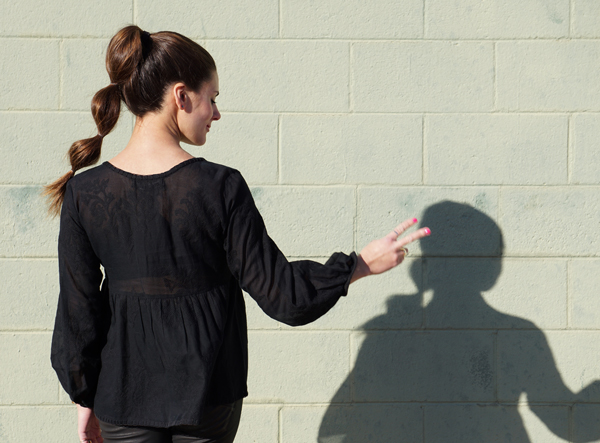 Embroidered Top: Zara (sold out- similar here and more options below); Zip-Up Jacket: Zara (on sale for $29 w/ full size run); Faux Leather Pants- James Jeans Maternity (non-maternity version here); Sneakers: Sophia Webster; Purse: last year Zara (Rebecca Minkoff version here; more options below); Glossy Lip Stain: YSL Beaute No.13 Rose Tempura
Hi-Top Sneakers:
Shirt Options:
Purse Options: