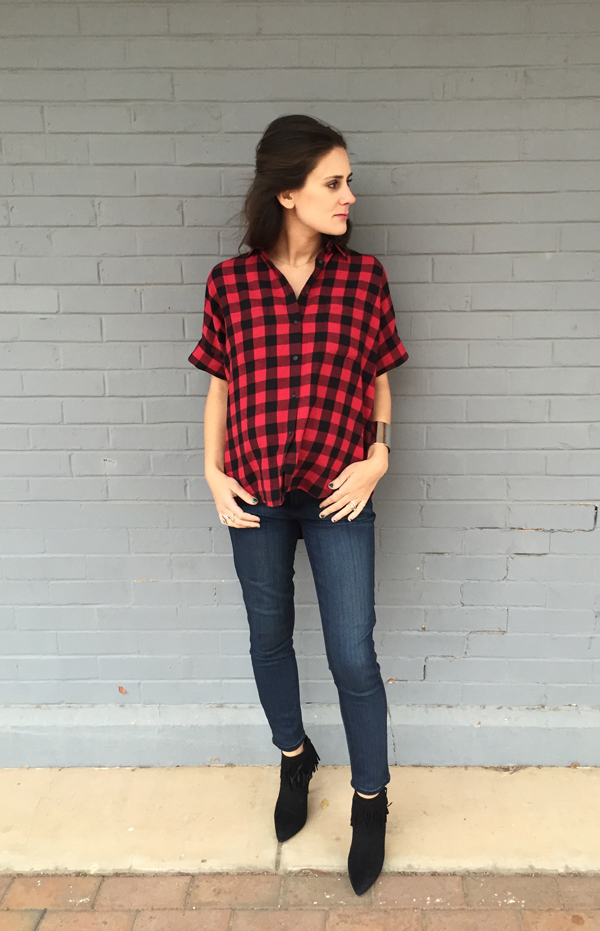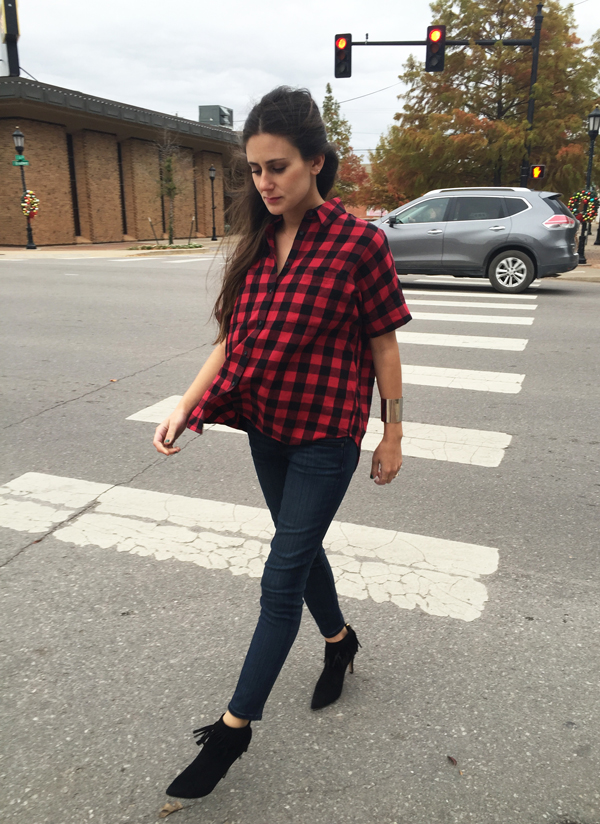 Hi guys! Happy hump day to everyone… or should I say bump day?
Today, I want to talk about the all-important topic of maternity wardrobe staples. When I first began to outgrow my pre-pregnancy clothing, I thought, I got this. I don't need to buy real maternity clothing. I'll just make do with what I have and save some money. Well, friends, at 26 weeks, I'm here to tell you that I was both right and wrong. Right in the sense that there are definitely articles of non-maternity clothing that "work" for a pregnant body (ie: roomy button-downs, jersey-knit tops, leggings). And then there are the articles that just well… don't.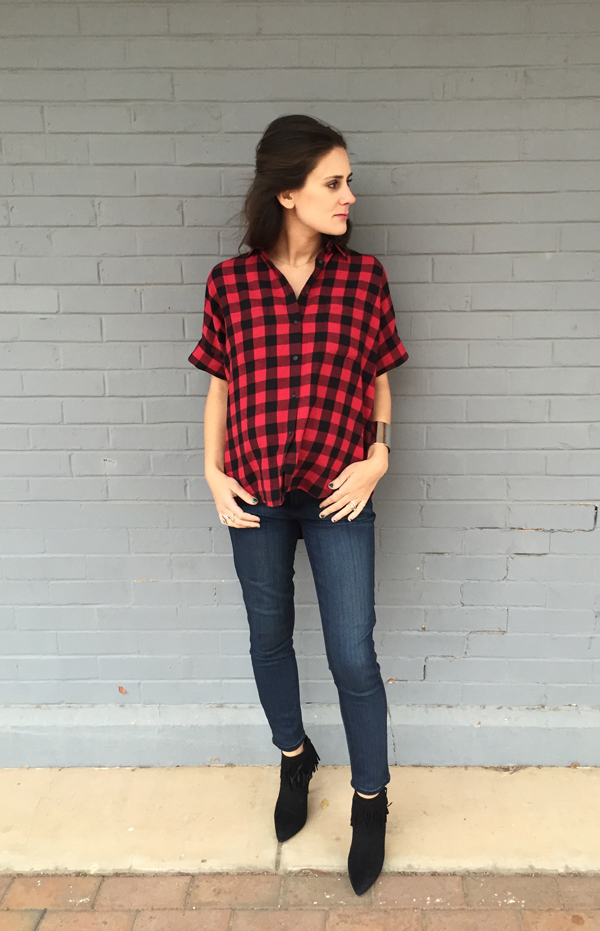 I wish I had saved myself a lot of frustration by identifying those key maternity wardrobe staples early on, and then biting the proverbial bullet and investing in those from the get-go. Today, the wardrobe staple I'm talking about is denim. Every pregnant lady needs a good pair (or two, or three) to carry them through the second and third trimesters.
For this look, I'm wearing this pair of maternity jeans from Paige denim, but there are a lot of other great brands out there. Once you have this wardrobe staple, you can start to layer in your non-maternity pieces. The top I'm wearing is the buffalo plaid buttondown from Madewell (on sale right now!). Not only does the roomy fit suit my pregnant belly, but I know it will be a wearable addition to my closet post-pregnancy. To finish off the look, I paired it with these suede fringed pointy-toe booties from Sam Edelman (I have last year's version; get this year's version here), and this long-line camel coat from Forever 21 (under $60!).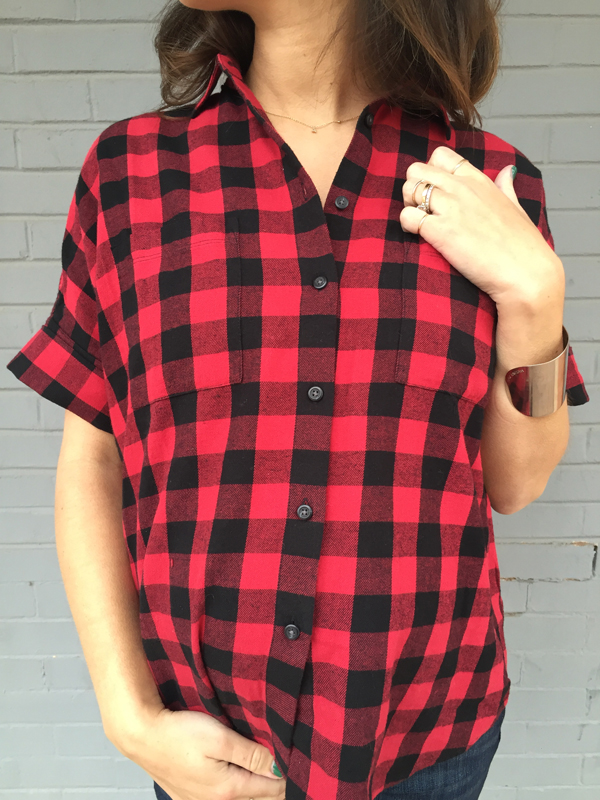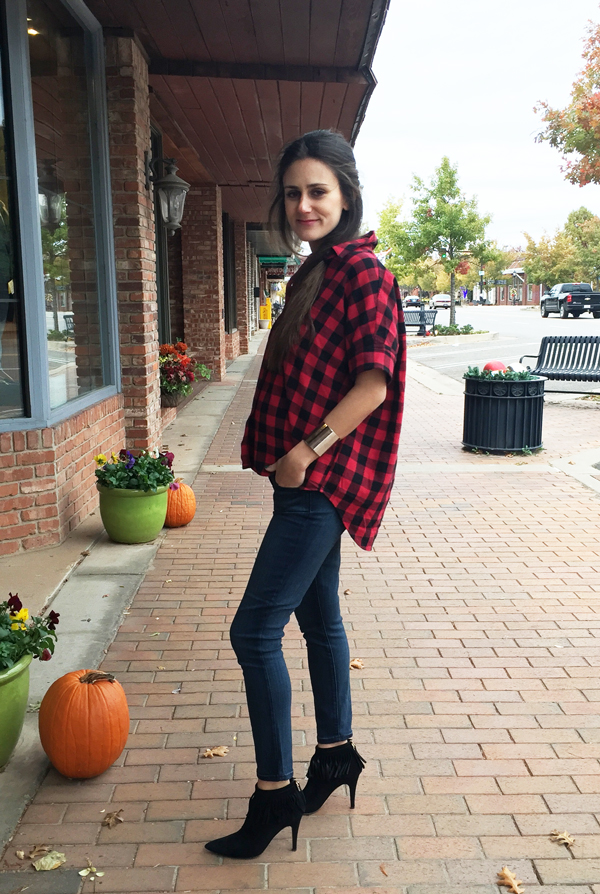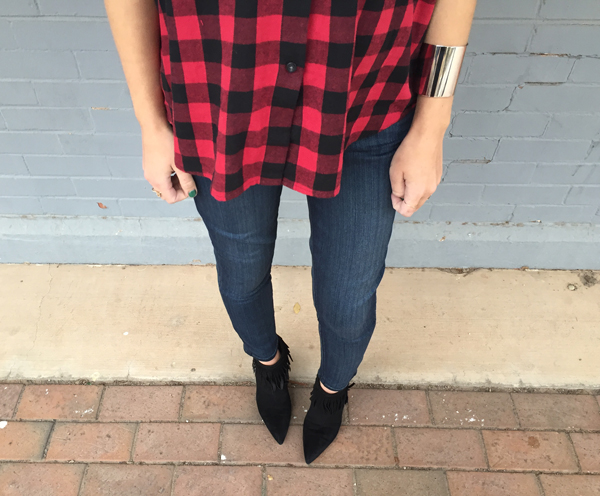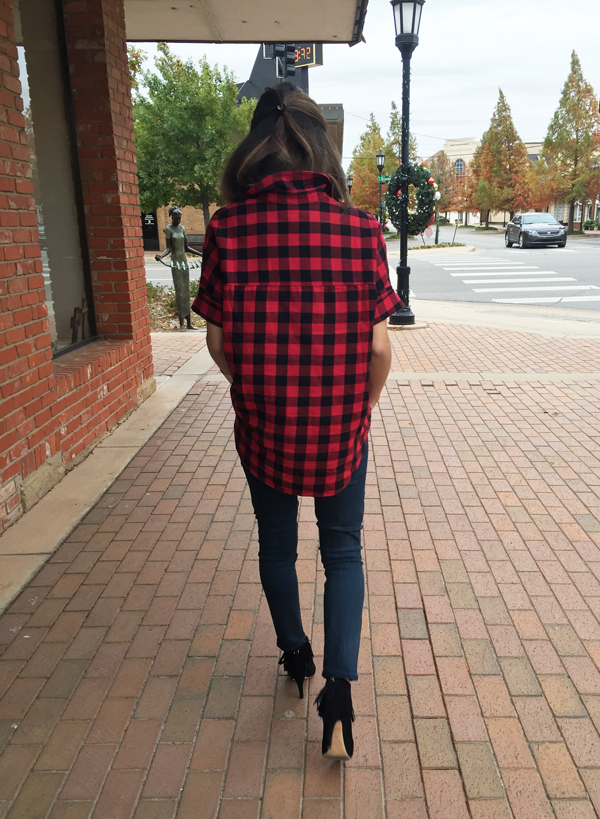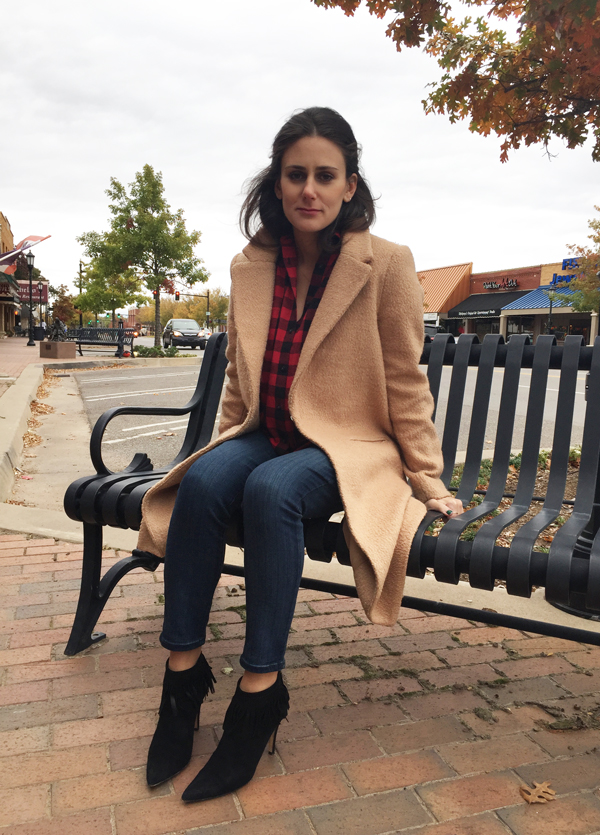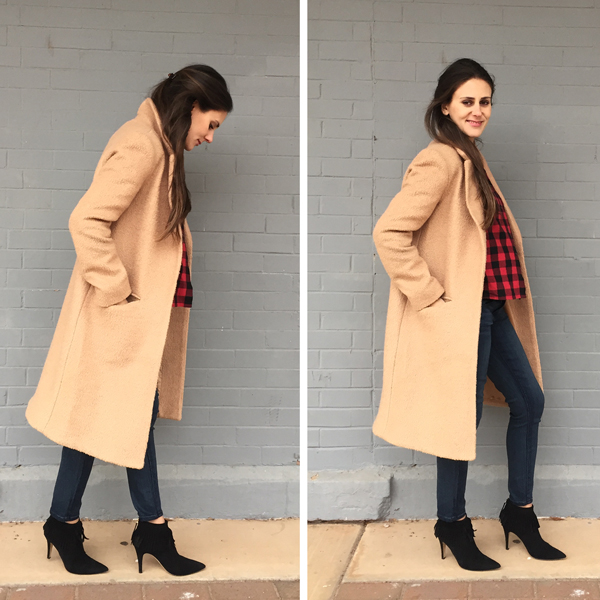 Jeans: Paige Denim // Top: Madewell // Coat: Forever 21 // Fringe Booties: Sam Edelman // Silver Cuff: Michael Kors (similar here– under $12) // Necklace: Tai (sold out- similar here)
Maternity Denim Options:
Fringed Bootie Options:
Camel Coat Options: