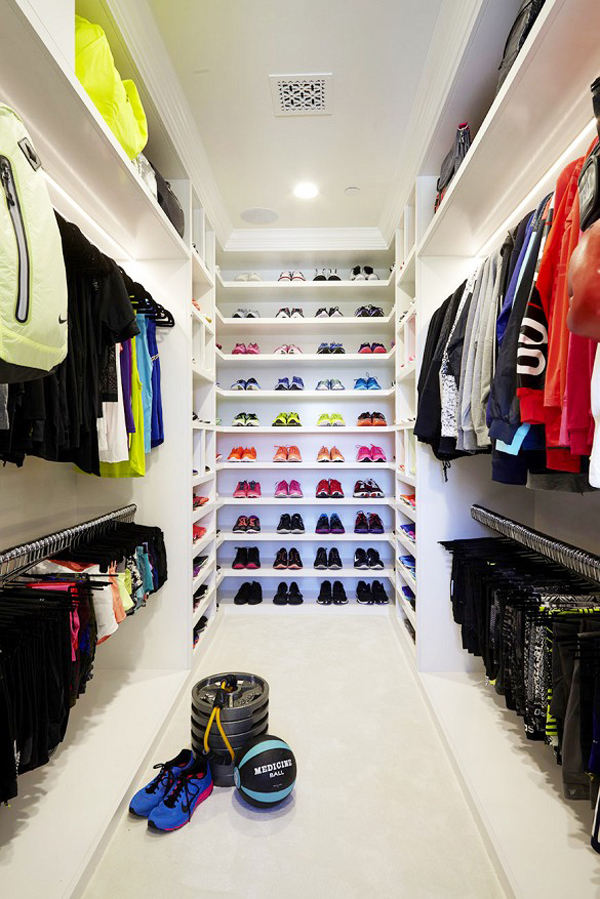 Happy happy Monday, guys!
Today, we'll be touring a closet I saw over the weekend- it's fabulous, and I've had it on my mind ever since. It is every fitness buff's dream. Heck, it's any fashion-lover's dream. And it belongs to Khloe Kardashian, who enlisted the help of celebrity closet designer Lisa Adams of LA Closet Design. With all of her fitness items in sight, Khloe has eliminated the predicament of having nothing to wear to the gym.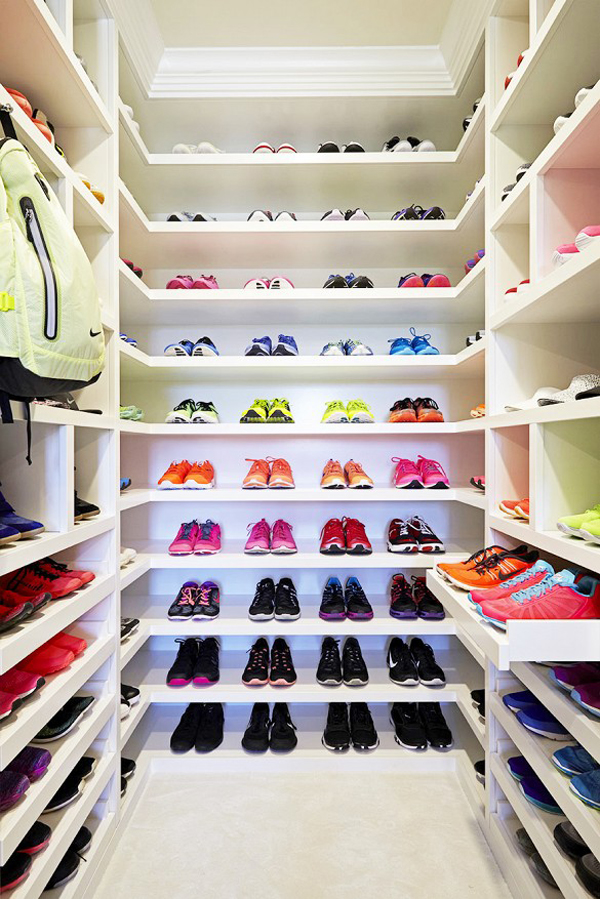 Let's focus first on the shoe shelves. I spot about 92 pairs of mostly Nike shoes (yes, I counted). What a dream!!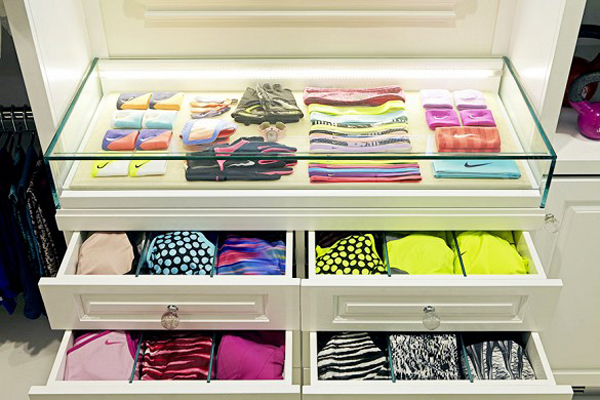 Brought to you by Nike… kidding 🙂 But might as well be.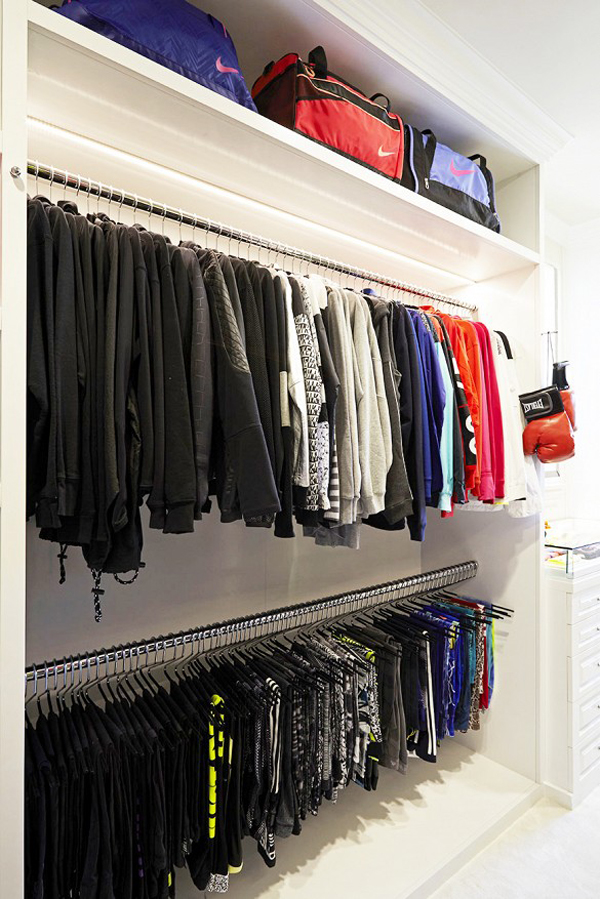 These rubber-coated hangers are what truly make the hanging portion of this closet. They're ergonomically designed to hold on to slippery workout material. Plus, they make for a pretty stellar presentation.
Another key to the showroom-worthy display is the two-finger rule (using a two-finger width between hangers to optimize vertical hanging space). But who really has time for that in real-life? Certainly not me….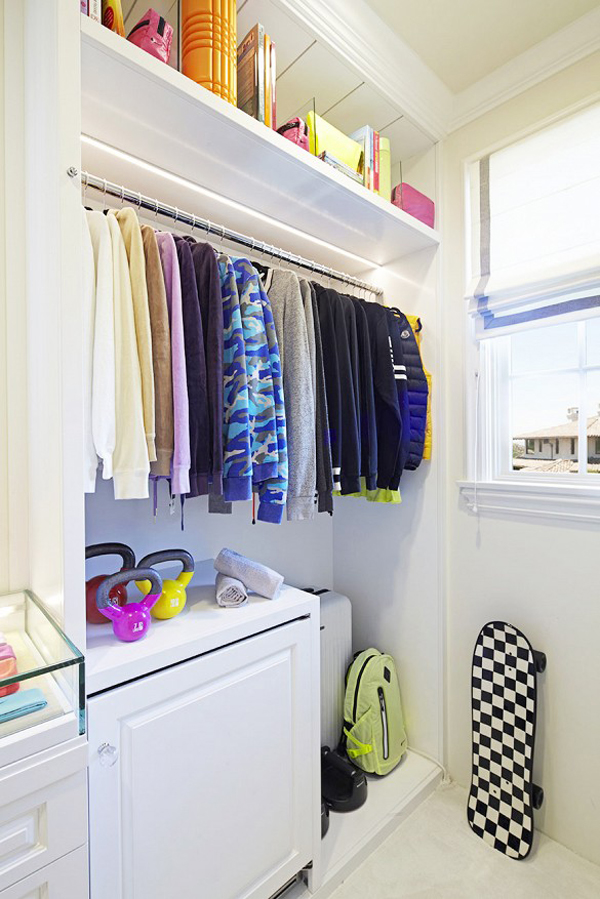 Those acrylic dividers up top are genius! I must get some for my closet. Also, I'd like to see Khloe on that skateboard.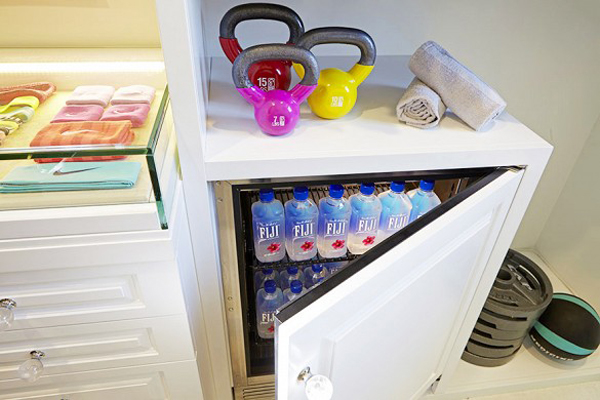 Kettle bells? Check. Fiji hydration station? Check.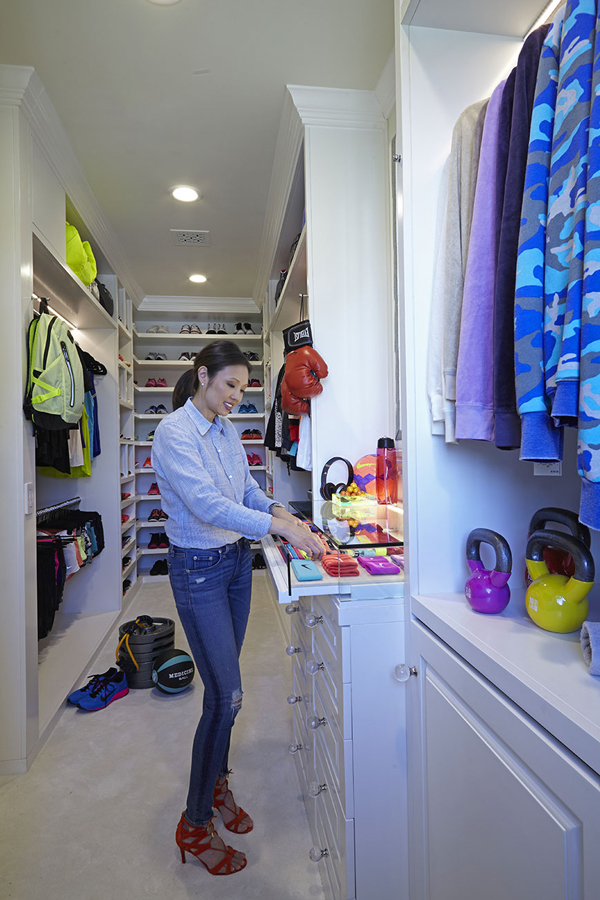 And here is Lisa Adams doin' her thang. Wish I could hire her to come organize my closet. She's done some pretty great work for some other celebs: check out Jamie King's closet here, and Whitney Port's here.
Images via Cosmopolitan + My Domaine
I don't know about you guys, but I'm having major closet envy. So, are you feeling inspired to 1) buy all new workout clothes and 2) organize your closet like I am??! I'm on to search for some of those acrylic dividers for my purses…