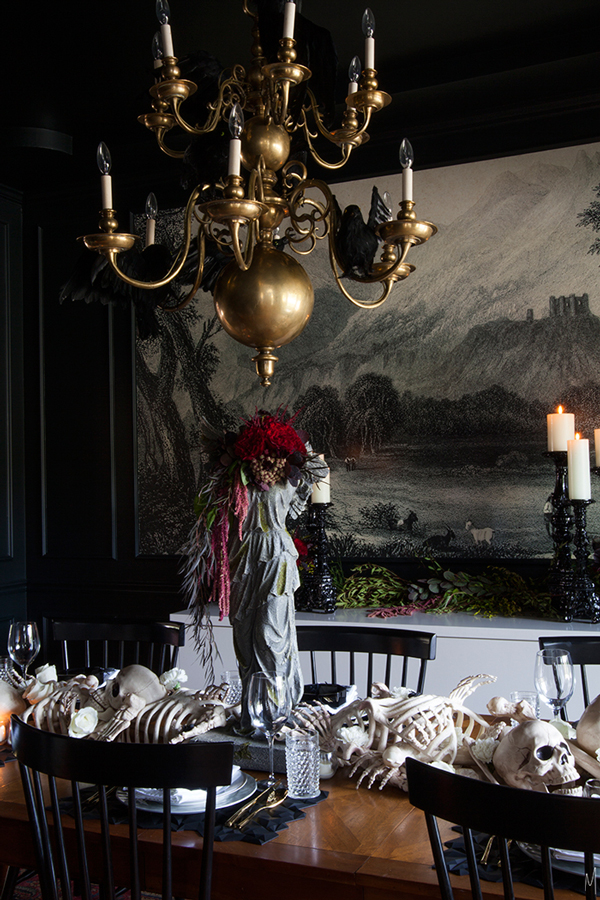 Halloween- you know, that holiday we (okay, at the very least, I) look forward to all year long? The one that is happening in T-3 days!? Yeah, that one. Well, hopefully by now, everyone has their costumes lined up, their candy bowls filled, and their evenings planned with festive activities. And if you happen to be one of the luckies to *host* a Halloween bash, I've rounded up a few elegant Halloween tablescape ideas for you. Some of them are so good-looking, you may want to leave them up past Friday! Here goes…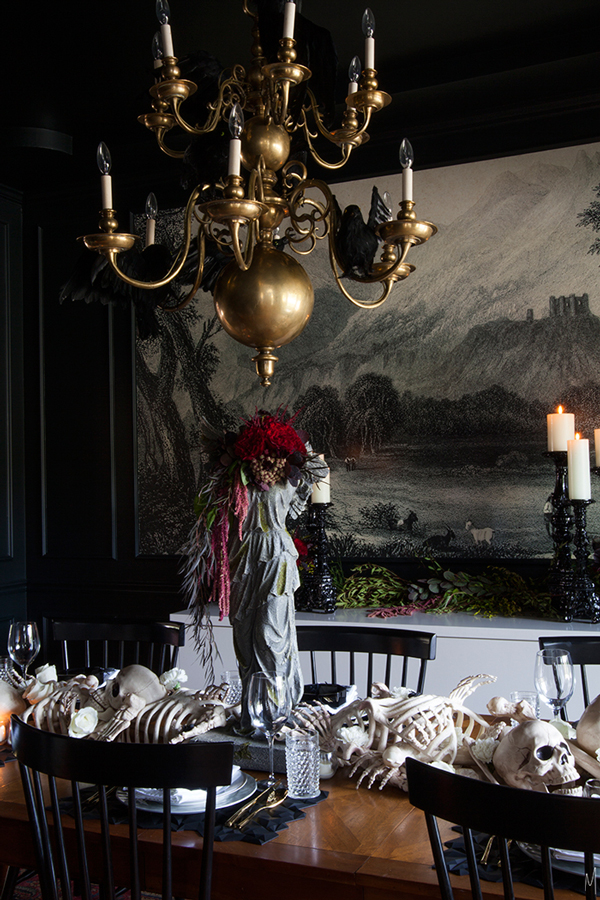 I'm starting out with my favorite yet. Still totally in the Halloween vein and yet somehow still chic at the same time is this bone table runner from interior blogger The Makerista. And it only takes a few bags of loose skeleton bones to create it.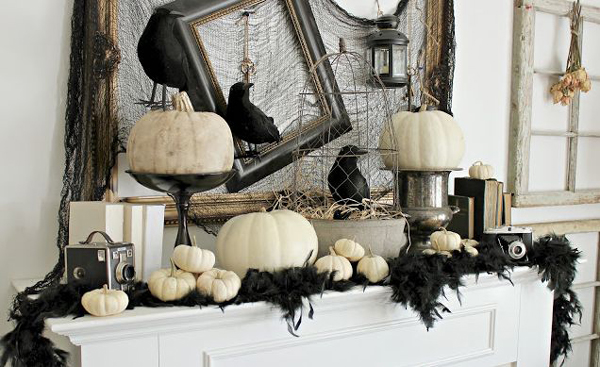 Yes, I know this isn't a table- but this scape would look equally as fabulous on one, courtesy of Home Edit! With a few black boas, some pedestals or cake stands, and white pumpkins, this one would be ready to go in a flash! A few fake black crows wouldn't hurt either. 😉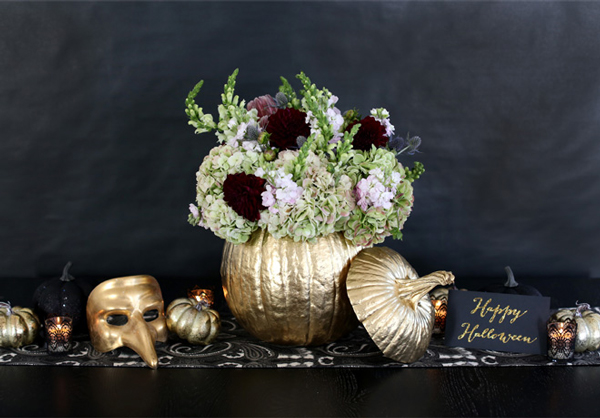 How about this luxe take on a halloween mascarade? With a black and gold color scheme setting the tone, a fresh flower arrangement accented with a few dark, bloody flowers is really the icing on the proverbial pumpkin, err, I mean cake. I love this!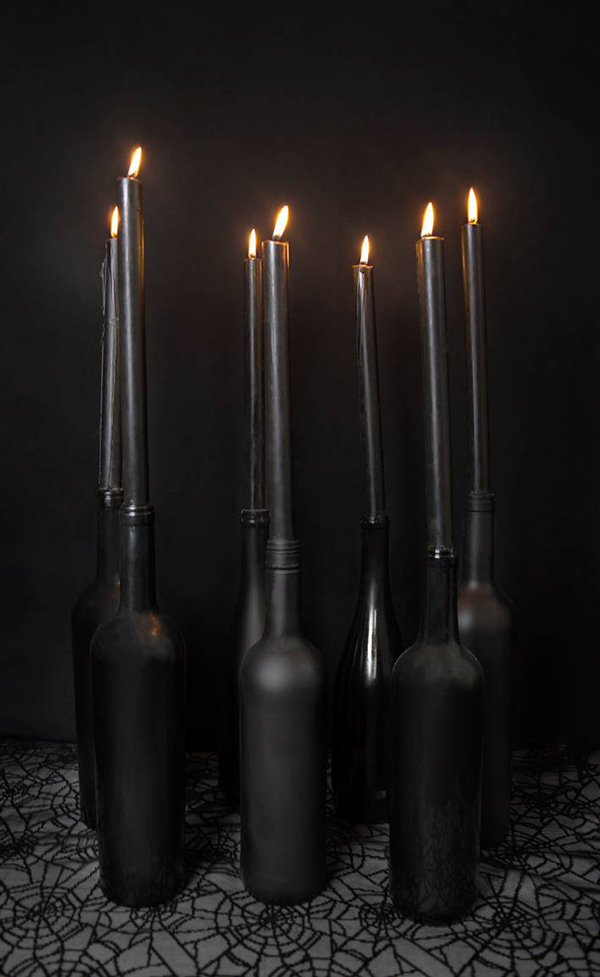 Loving this idea from Stephanie White Style because it is so simple- all you need is some used wine bottles (which I'm sure most of you wouldn't have a hard time producing), black spray paint, and some black candle tapers! These would look great on an entry table or mantlepiece, too.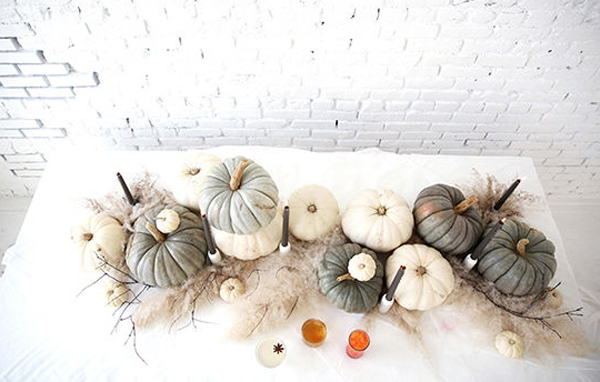 Or how about this not-so-scary take on Halloween tablescaping from Bash, Please via Design Love Fest? Tonal pumpkins, cheese cloth, and some found twigs are all you would need to achieve this look!
So, I want to hear from you guys- which one is your favorite? Do any of you have fun plans for Hallow's Eve?