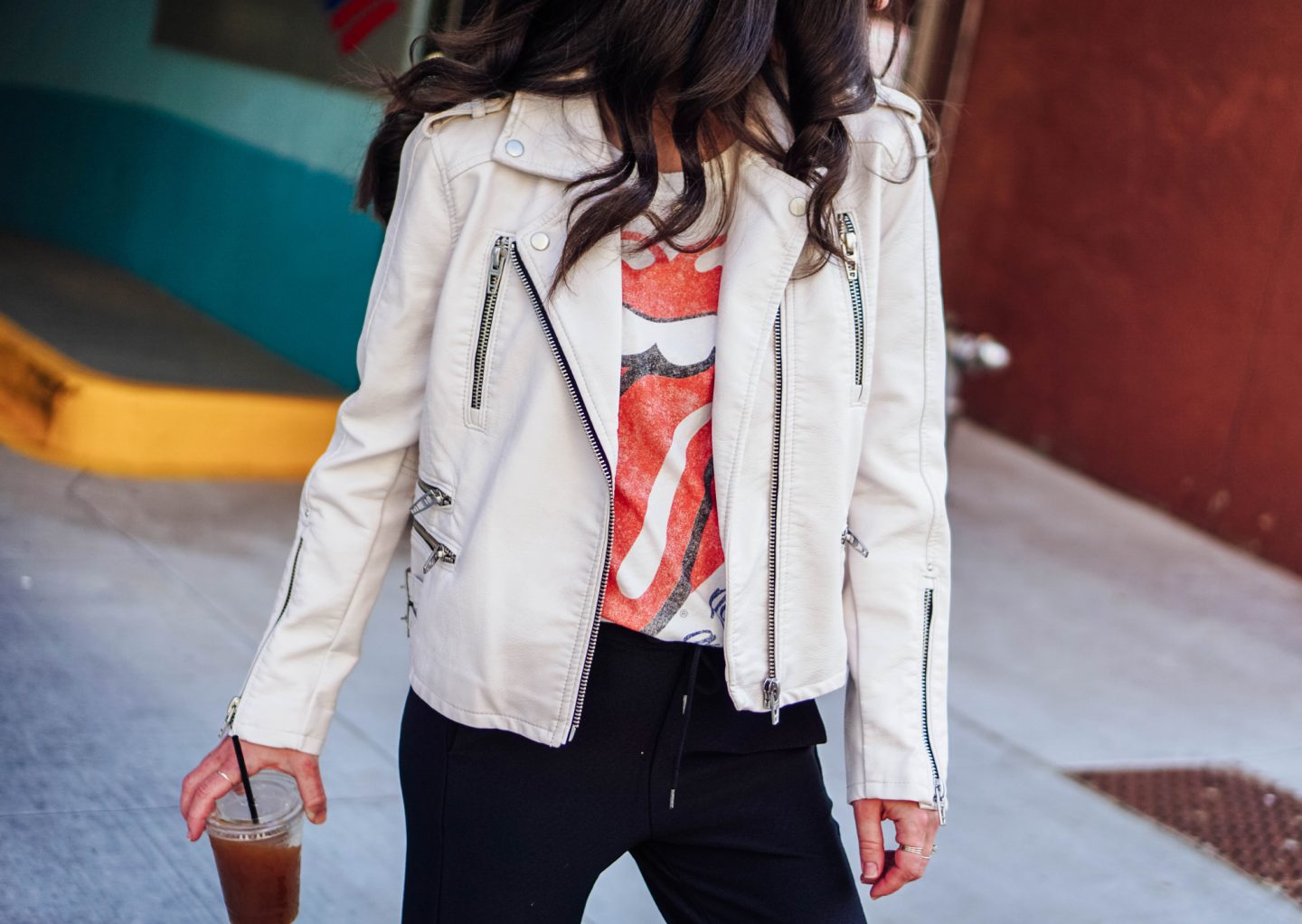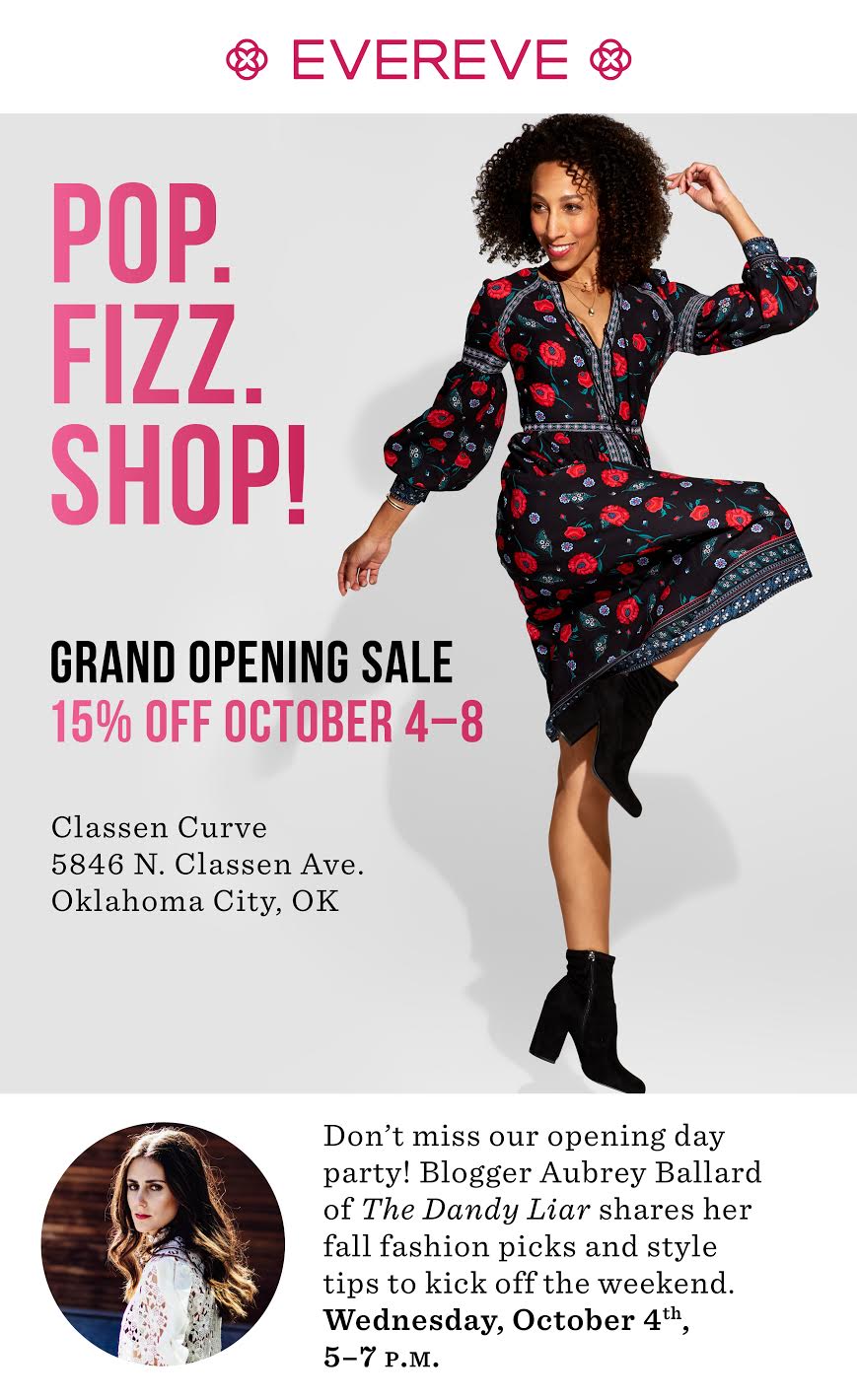 I am so excited to partner with Evereve to host their brand new store in Oklahoma City! The event will take place on Wednesday, October 4th from 5-7 pm in Classen Curve, so mark your calendars. If you live in the Oklahoma City area, I would love to have you join me for a night of shopping, giveaways, in-store discounts, and, of course, meeting you guys!
– EVEREVE STORE GRAND OPENING –
When: Wednesday, October 4th, 2017 from 5-7pm.
Where: Evereve Store in Classen Curve | 5846 N. Classen Ave [Q-07] Oklahoma City, OK 73118
What: A night of shopping, giveaways, and an in-store discount for 15% off your purchase! Evereve will be giving away 10 $50 gift cards to the first 10 people to arrive at the event! I will also be there to help you shop, with a curated rack of styles picked out by me! Please stop by – I would love to meet you all!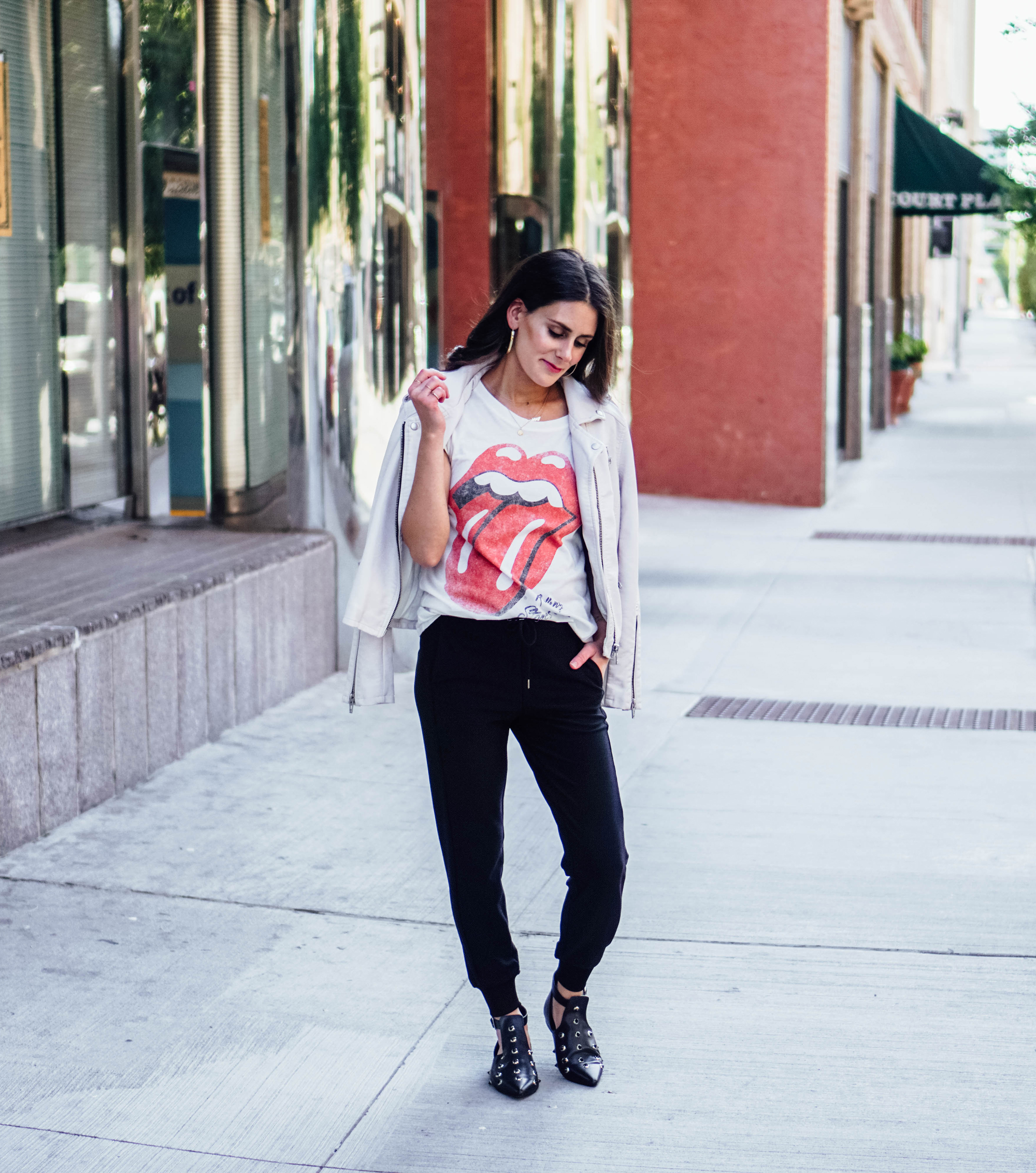 I feel like the phrase "mom style" often gets a bad wrap. I know that for me, personally- when I hear the word "mom" attached to anything fashion-related, I immediately tune out. I often feel that many "mom-styles" sacrifice style for comfort, and for someone who lives and breathes fashion, I don't want to compromise style just because I'm a mom! That being said, to say that my clothing needs haven't changed since becoming a mom would be a complete lie: the truth is, I need my clothing to be a bit more functional than it was before! I'm doing a whole lot more bending down, cleaning up, and running around.
Enter Evereve. An online boutique with over 80 stores nationwide that exists to serve up fashionable outfits to moms. Yes, you read that right. It's not a store for women who also happen to be moms. Or working professionals that might also be women, and maybe even moms. Evereve is all about us mothers, first and foremost. How cool is that? In fact, Evereve was founded by a mom. Megan Tamte started the company after becoming a mother when she realized that moms where a highly under-served sector of the fashion market. Her goal was to create a shopping experience that was both helpful and fun- helpful in that Evereve exists to make shopping easy for mothers, whether that be through their considered assortment of trend and staple pieces, or through their helpful styling tips (head over their lookbook to see what I mean).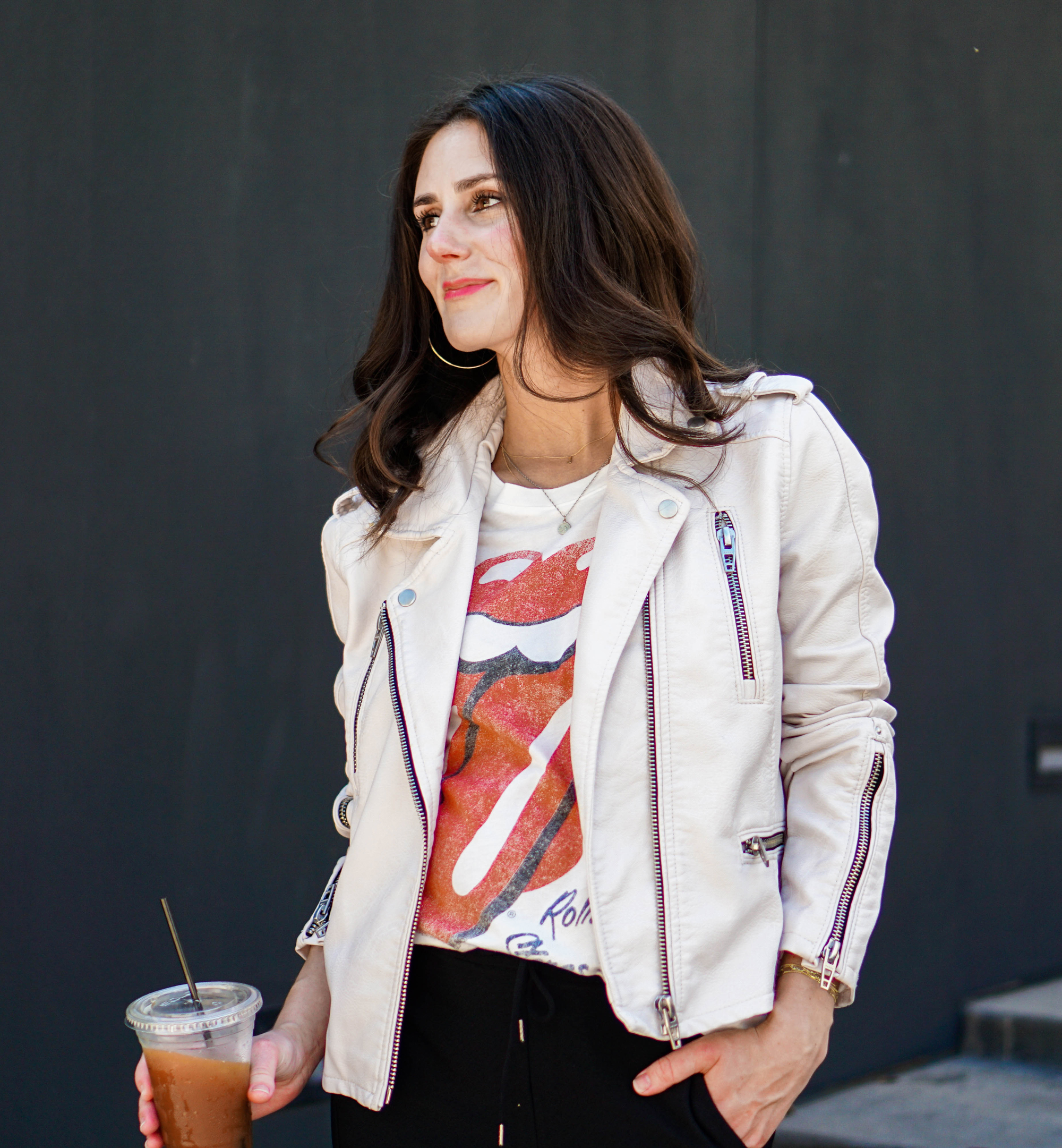 Now let's talk about this outfit. One of my favorite things about the store is that I was able to leave with a nearly head-to-toe look. My outfit-building started with this faux leather jacket. I am such a sucker for a good moto jacket, and this one from Blank NYC did not disappoint! My favorite part about it? The fact that it has adjustable side tabs, which means there's room to be let out for when I get further into my third trimester. I also loved that the cream color as a twist on the classic black moto. It felt very fresh to me, and a great piece for transitioning from Summer to Fall.
Next, I picked up this Rolling Stones rocker tee. One word: so soft. Okay, that's two words, but you get the idea. It feels (but doesn't look) like it's been washed a hundred times- what more could you ask for in a good graphic tee? I paired it with these joggers that actually look more like a tailored pant in person. The fabric looks like nice wool crepe, and I could totally get away with wearing these out to dinner with a pair of heels, or even to a work event. But, the best part is that they are lined in the softest fabric- oh, and the elastic waistband means they fit my belly. 😉 I finished off my look with these hammered gold hoops and a pair of flats from my closet.