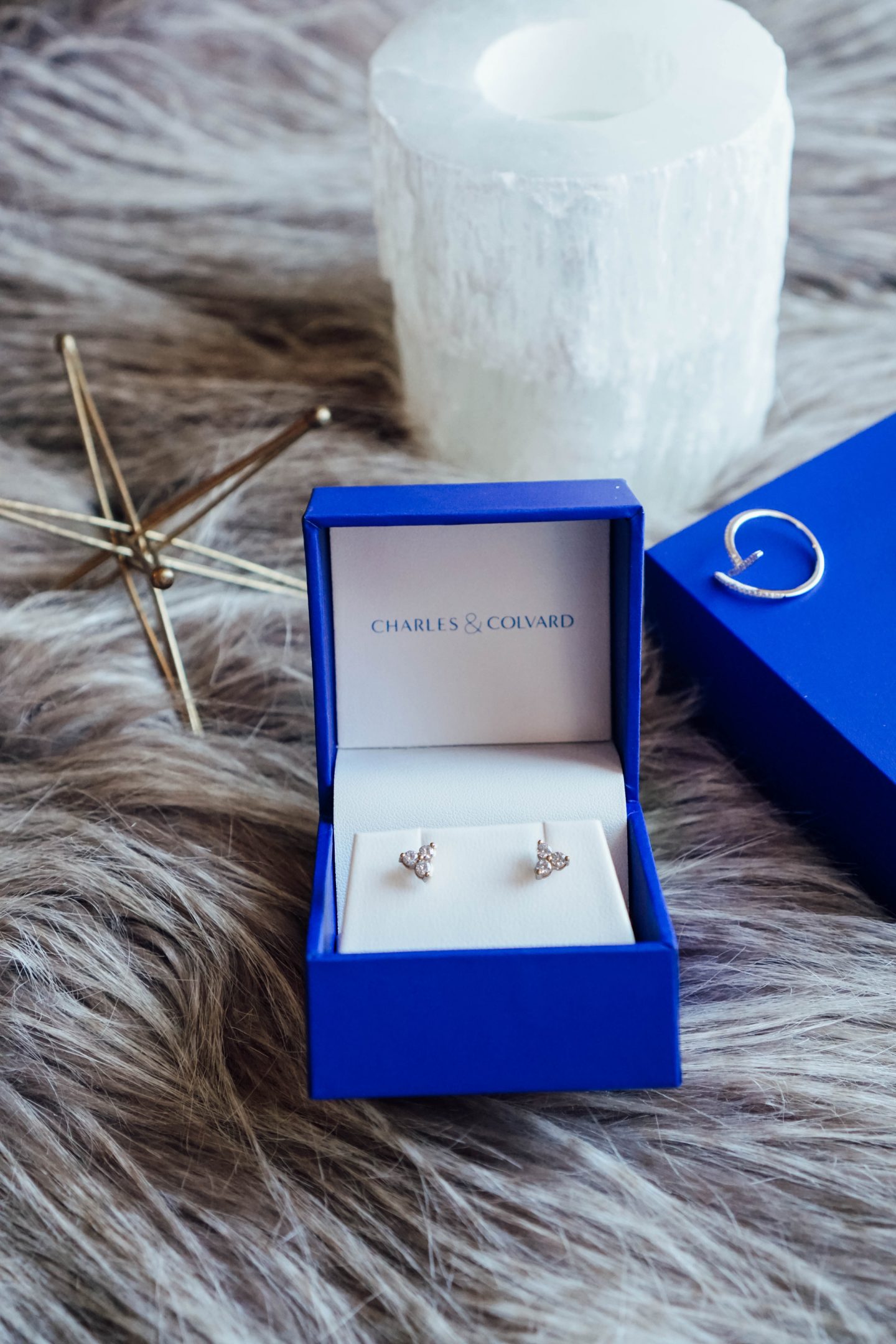 I like jewelry. A lot. I'm pretty picky when it comes to jewelry because I have been buying it since I was 7 (my first purchase was an engineered-amethyst and sterling silver ring I bought for my mom at a Christmas market), so I've sees a lot of it . And while I enjoy costume jewelry, I really fancy beautiful stones and precious metals. Why? Because they tend to last a bit longer, especially if you plan on wearing them everyday.
And I do. I have what I like to call my "everyday jewelry"- those are the pieces that I'm willing to invest a bit more money in because I know I will get a lot of wear out of them and that I'll want them to last longer.
I was doing some online window shopping, as I've been wanting a pair of diamond studs for what seems like an eternity, when I stumbled upon these 14k yellow gold Moissanite Trio Studs from Charles and Colvard. I loved their budget-friendly price (they were $339 – you bet your bottom diamond ones would run around $900+), but I truly had no idea was Moissanite was. A quick google search taught me that Moissanite is man-made gemstone that has more fire and more brilliance than diamonds. I was even more interested to find that since it is created in a lab, it has less of a carbon footprint than diamonds, which require mining. And lastly, learning that Charles and Colvard was the leading manufacturer of the stone pretty much sealed the deal for me.
So, these beautiful gems are now a part of my "everyday jewelry" repertoire and I couldn't be more pleased! I also have a pretty good idea as to what I'll hoping to receive from my husband for our 5 year anniversary (cough cough, this gorgeous eternity band).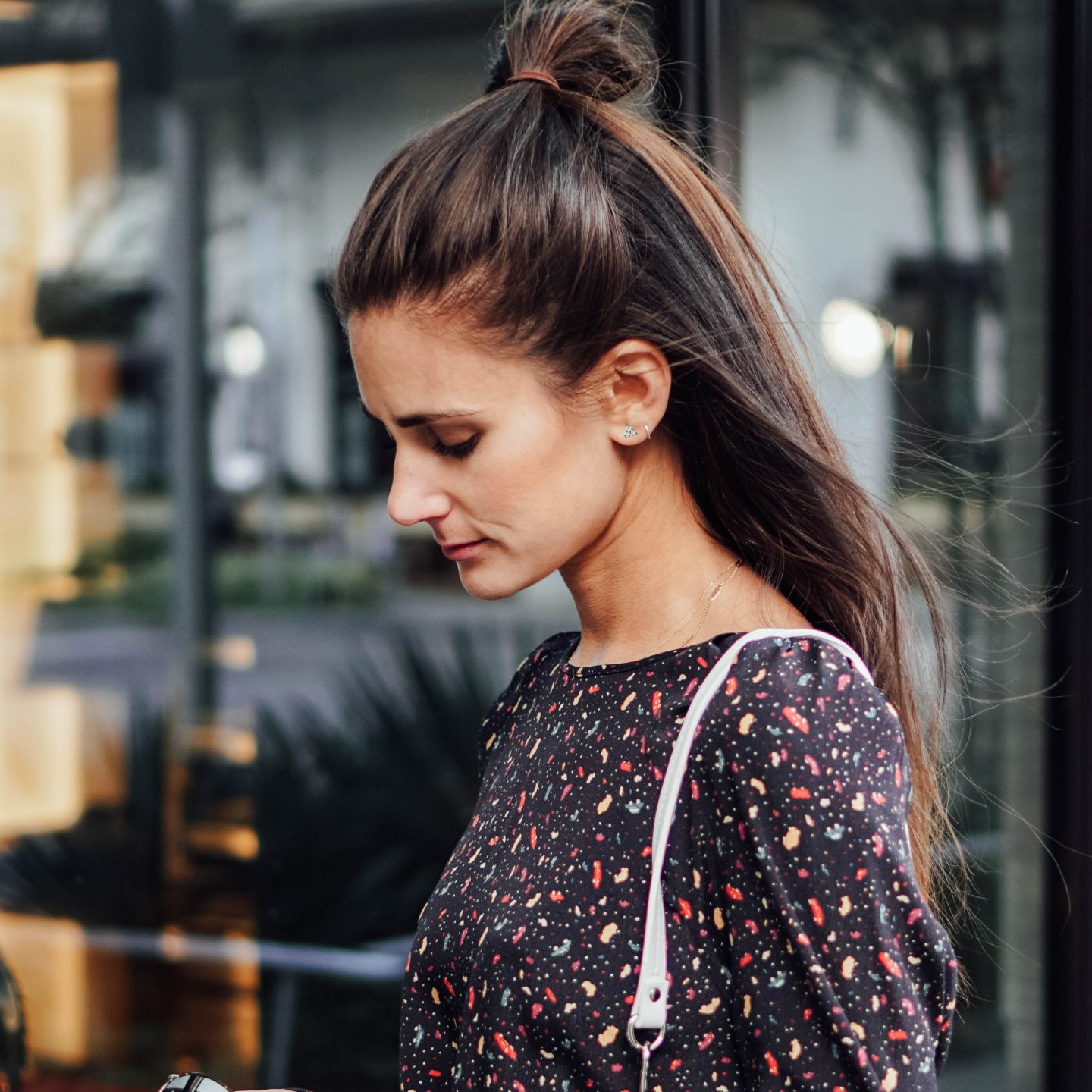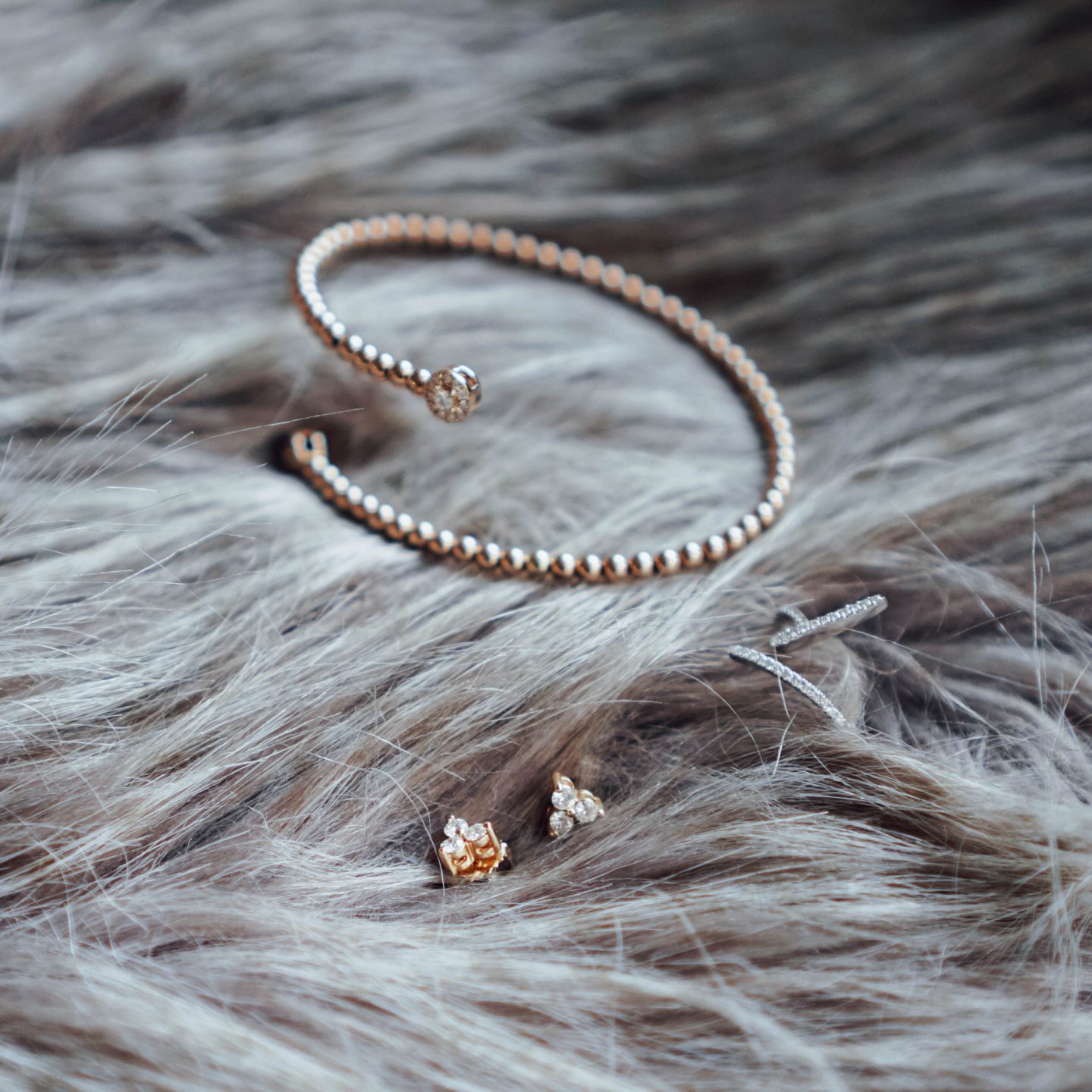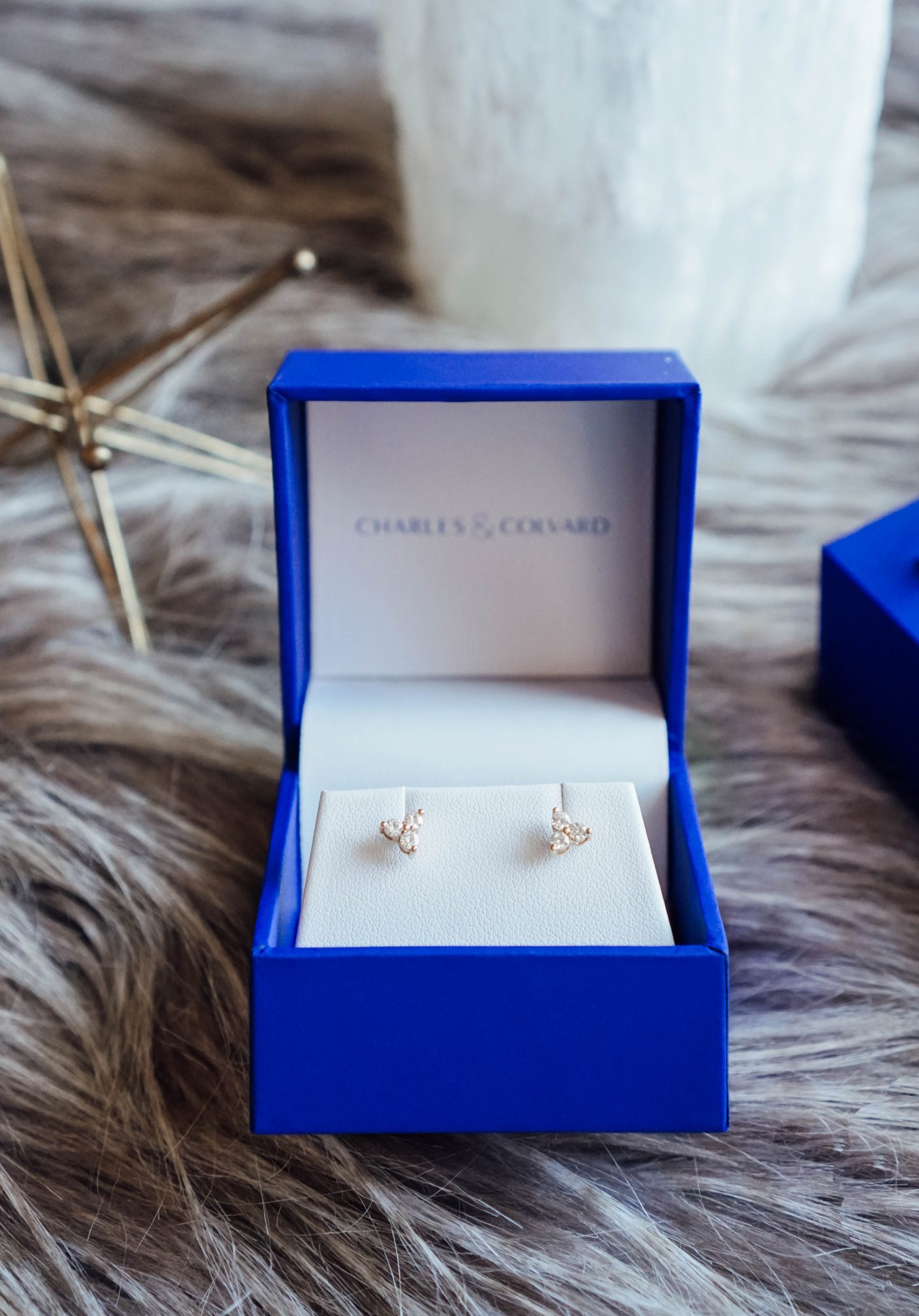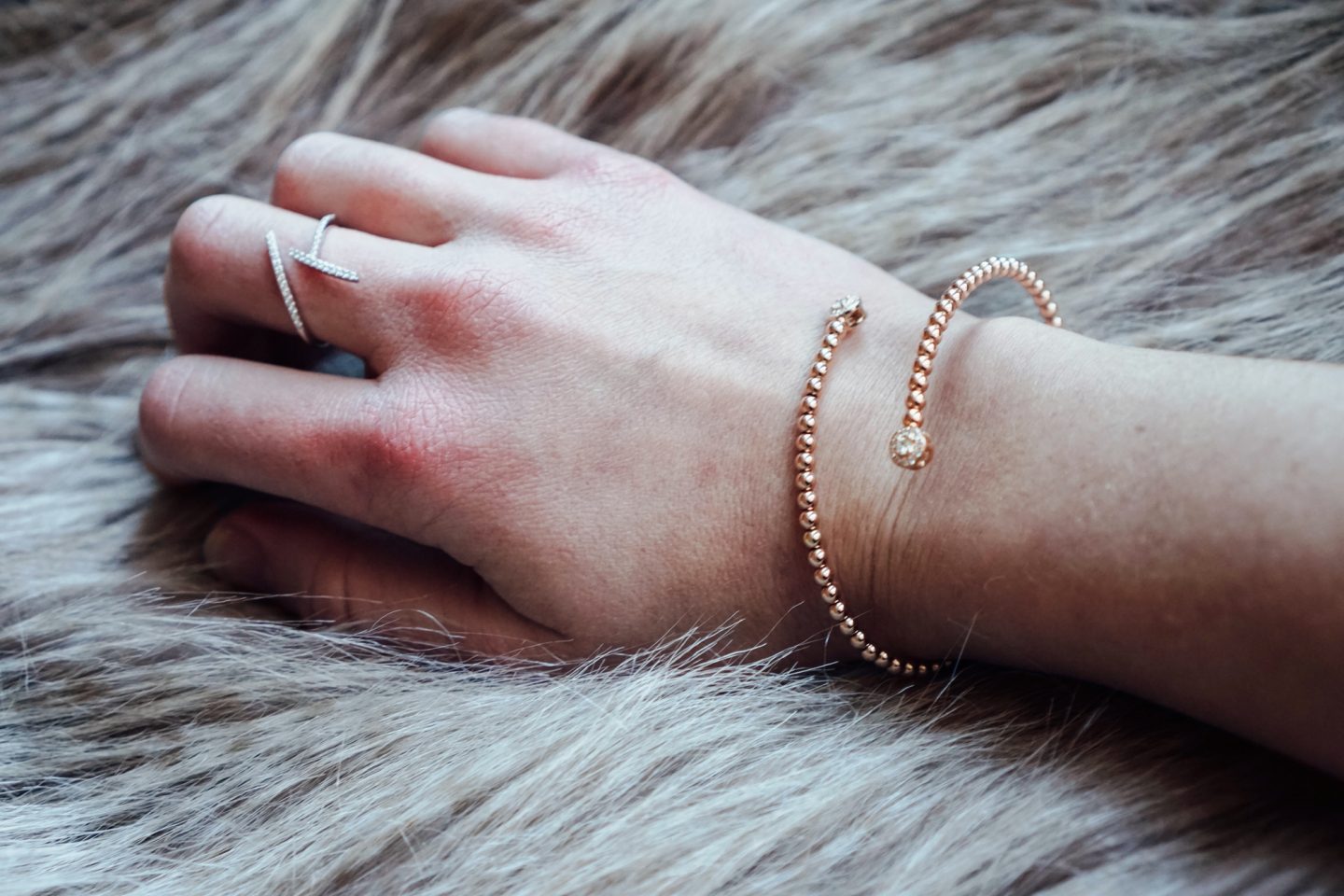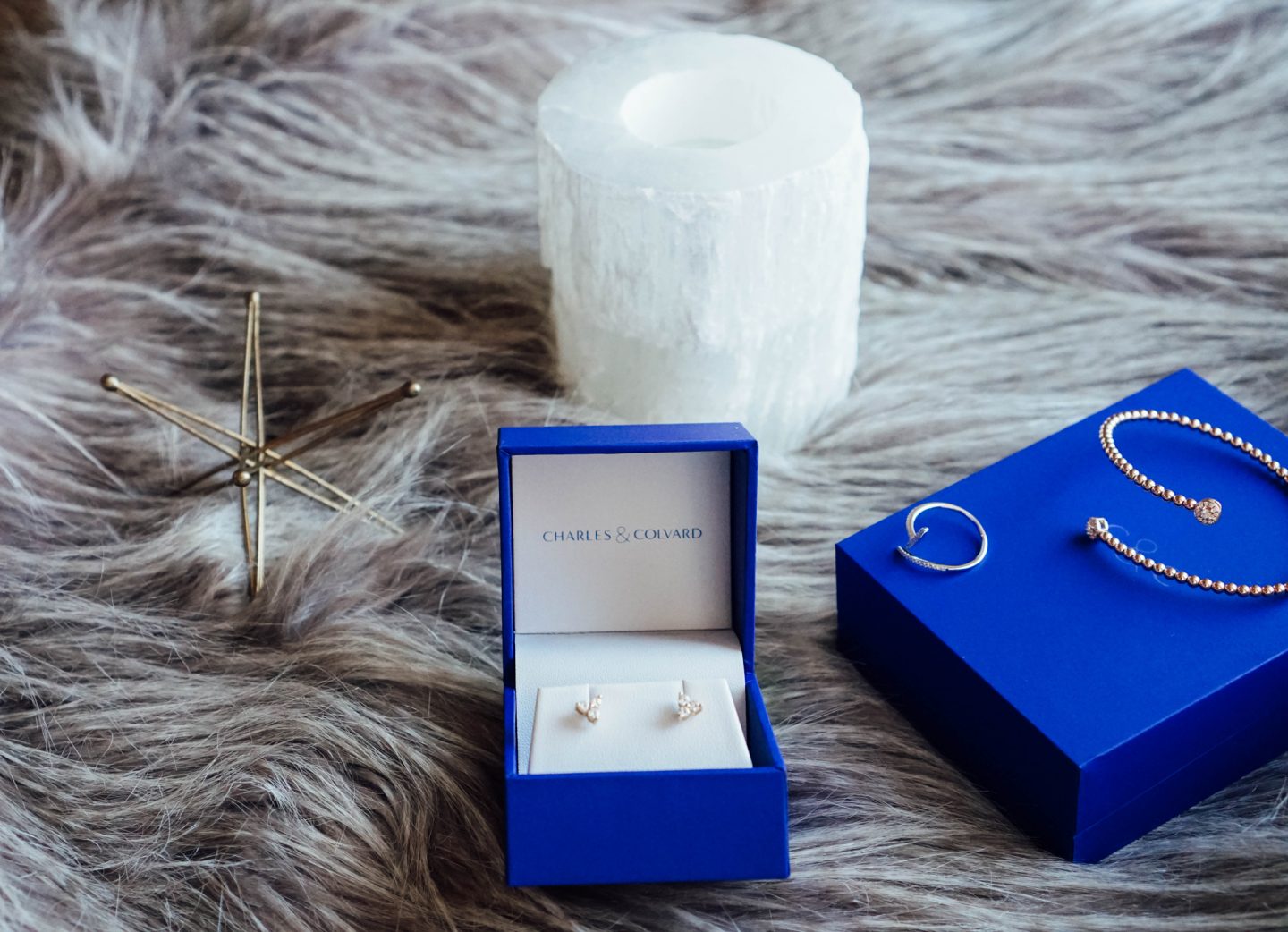 A special thanks to Charles and Colvard for partnering with me on this post!
Trio Stud Earrings // Rose Gold Bypass Cuff Bracelet //Open Bypass Ring
Shop the post here: