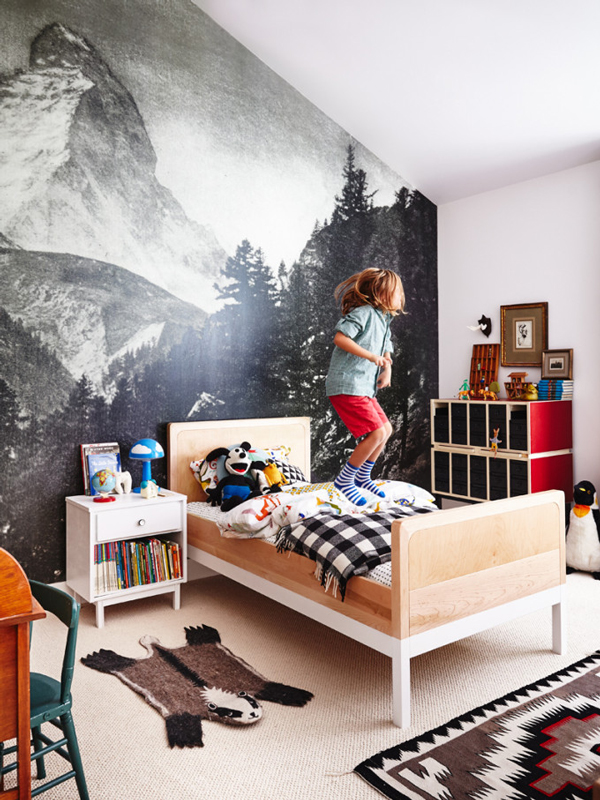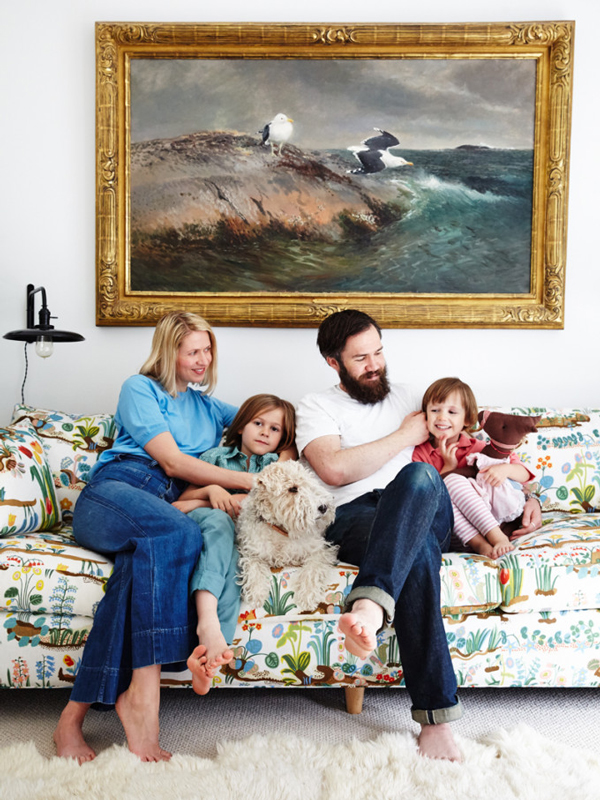 You know a house tour is a good one when you've added every single image to one of your Pinterest boards. Such is the case with this colorful Utah family home. Recently, A Cup of Jo featured this house tour and I found myself drooling over every image. Why? Because the homeowners have an amazing eye for print and color, and have managed to make even their children's rooms look spot-on (rather than juvenile). Let us take a look!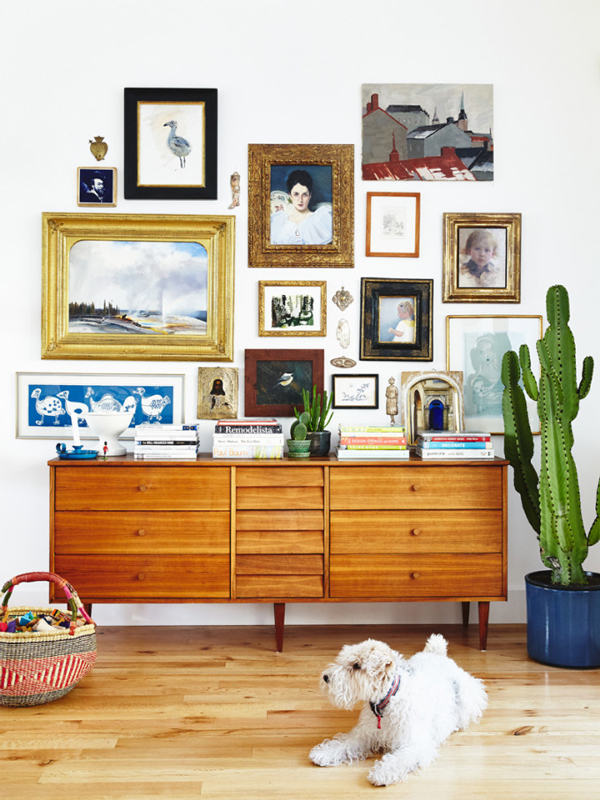 Lately, I've been a little 'over' the cliche gallery wall, but this one is so nicely framed above the midcentury buffet table. I also appreciate how each piece in the gallery looks like it was collected over time, rather than bought all at once from a big box store.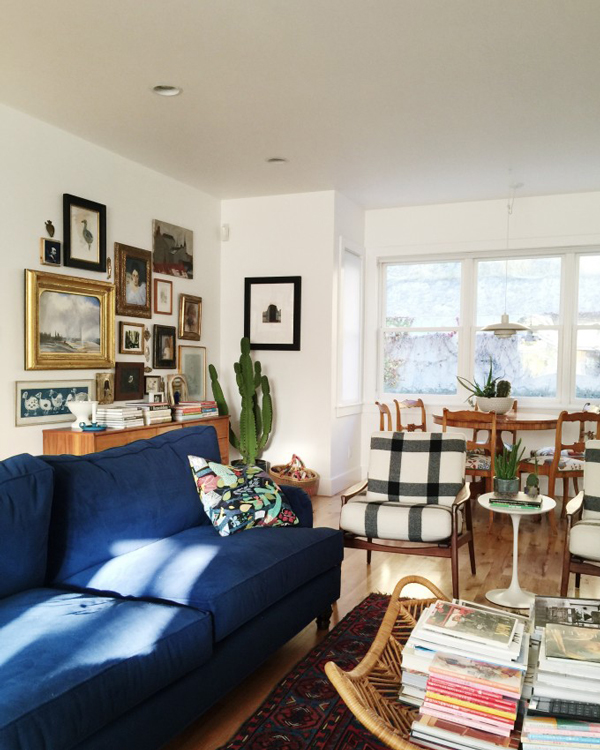 The black and white checked fabric provides a perfect modern update to those Mid-Century Modern Danish slat back chairs in the living room. What a simple way to elevate a classic piece of furniture.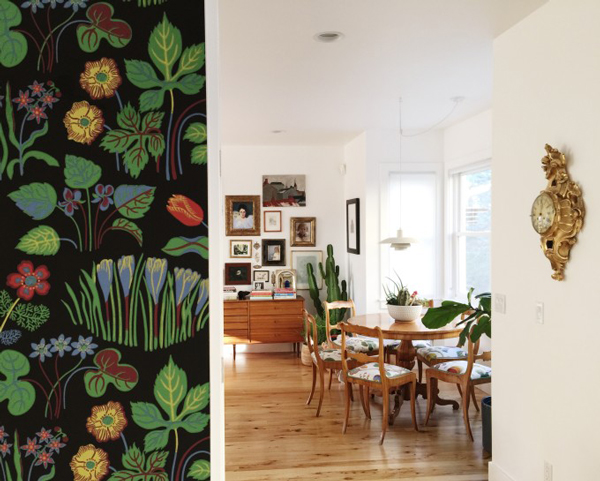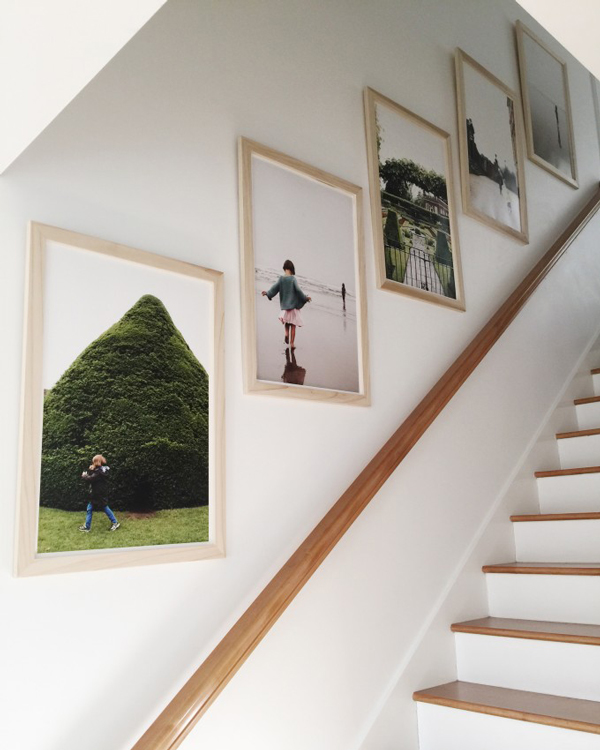 '
Bits and pieces of the home, like this stairwell featuring pine-framed photographs of the family, speak to a Scandinavian-inspired minimalism that I am quite keen on.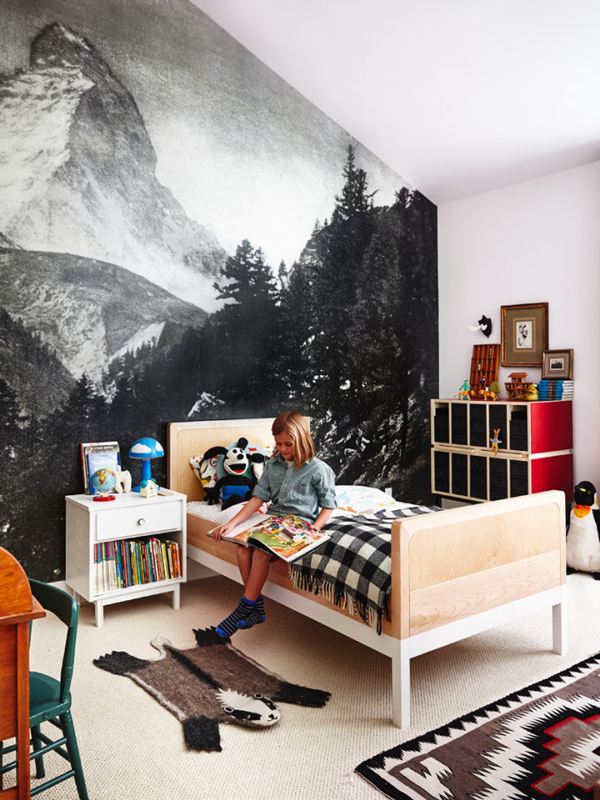 Ok, I am enamored with this room… not for a kid, but for myself! That wall mural is fantastic, and provides the perfect (but subtle) graphic punch that the room calls for.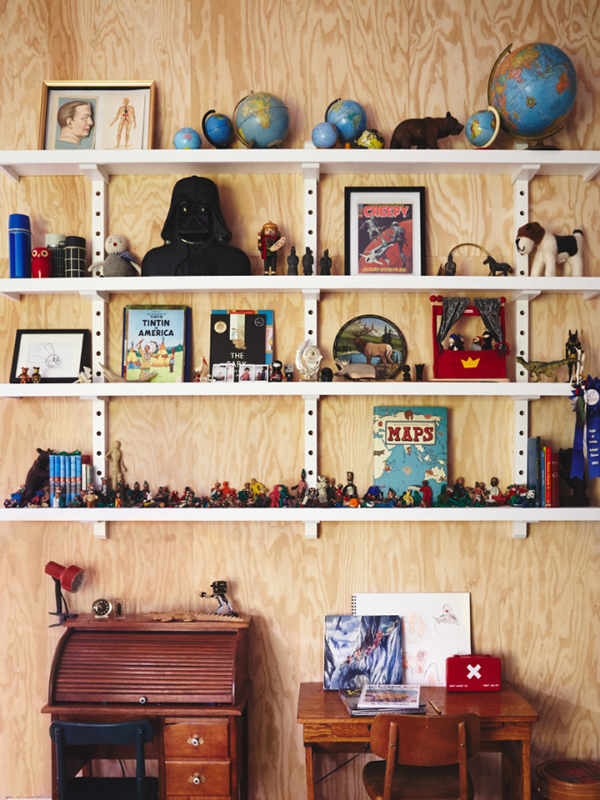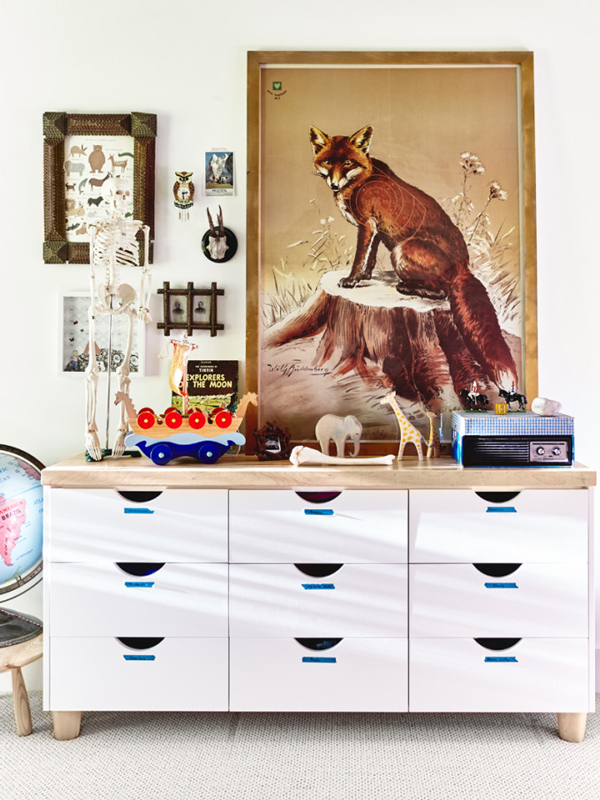 Again, this mini-gallery wall looks collected and curated.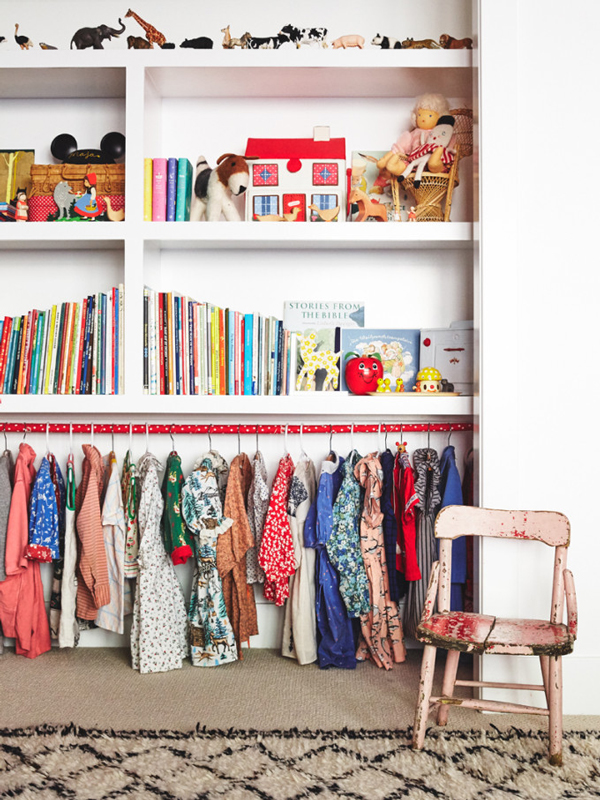 How stinking cute is this child's closet!?!? I love that it serves multiple functions- not only to house clothing, but also books and toys as well. It is a sort of "open-shelving" take on a closet, one that we have commonly seen used in kitchens as of late. I also love the idea of wrapping the clothing rod in a fabric or printed duct tape.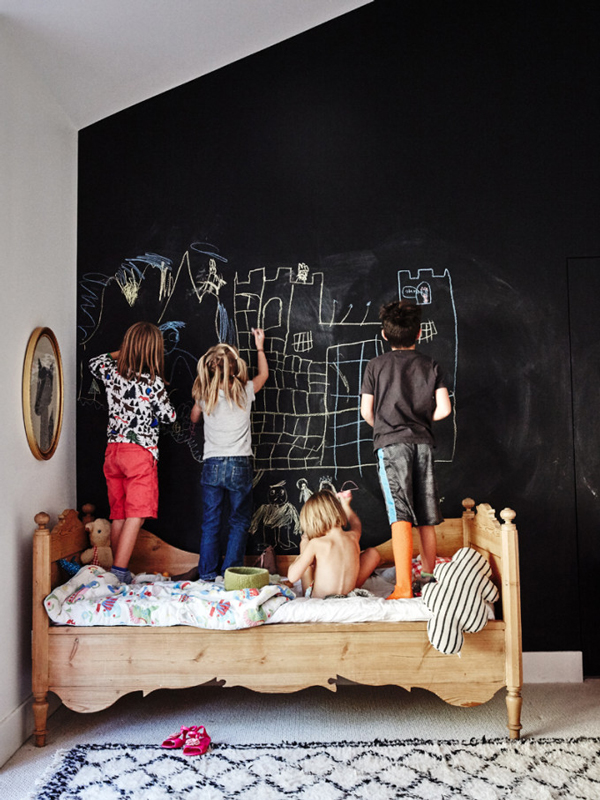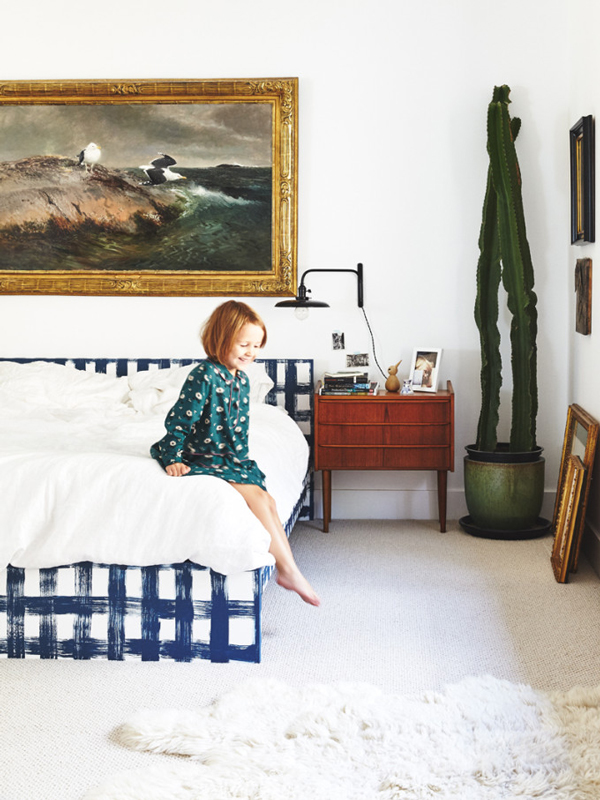 CAN YOU BELIEVE THAT THEY MADE THIS HEADBOARD??!?! I obviously can't. The owners painted a premade Ikea headboard in an oversized check with large painterly strokes. #mynextDIY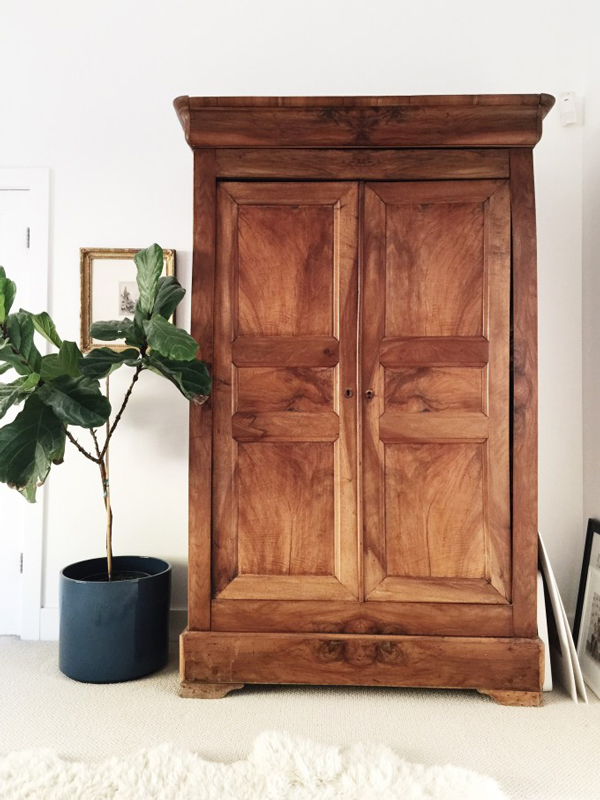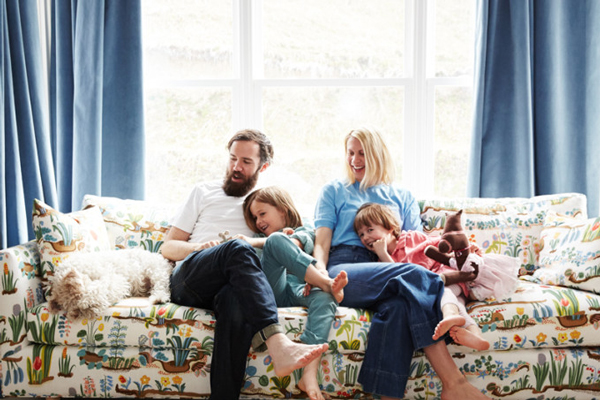 All images via A Cup Of Jo
And maybe it's because I'm a messy person, or I'm already thinking about ways to hide my future children's messes, but this printed couch is all kinds of smart. It is a great print, in its own right- not too busy, or too graphic, but a perfect balance of both- but, this smart couple knew that it would mask messes and stains.
So, would you agree? Was this not an inspiring home tour? Are you wanting to pin every image like I did?