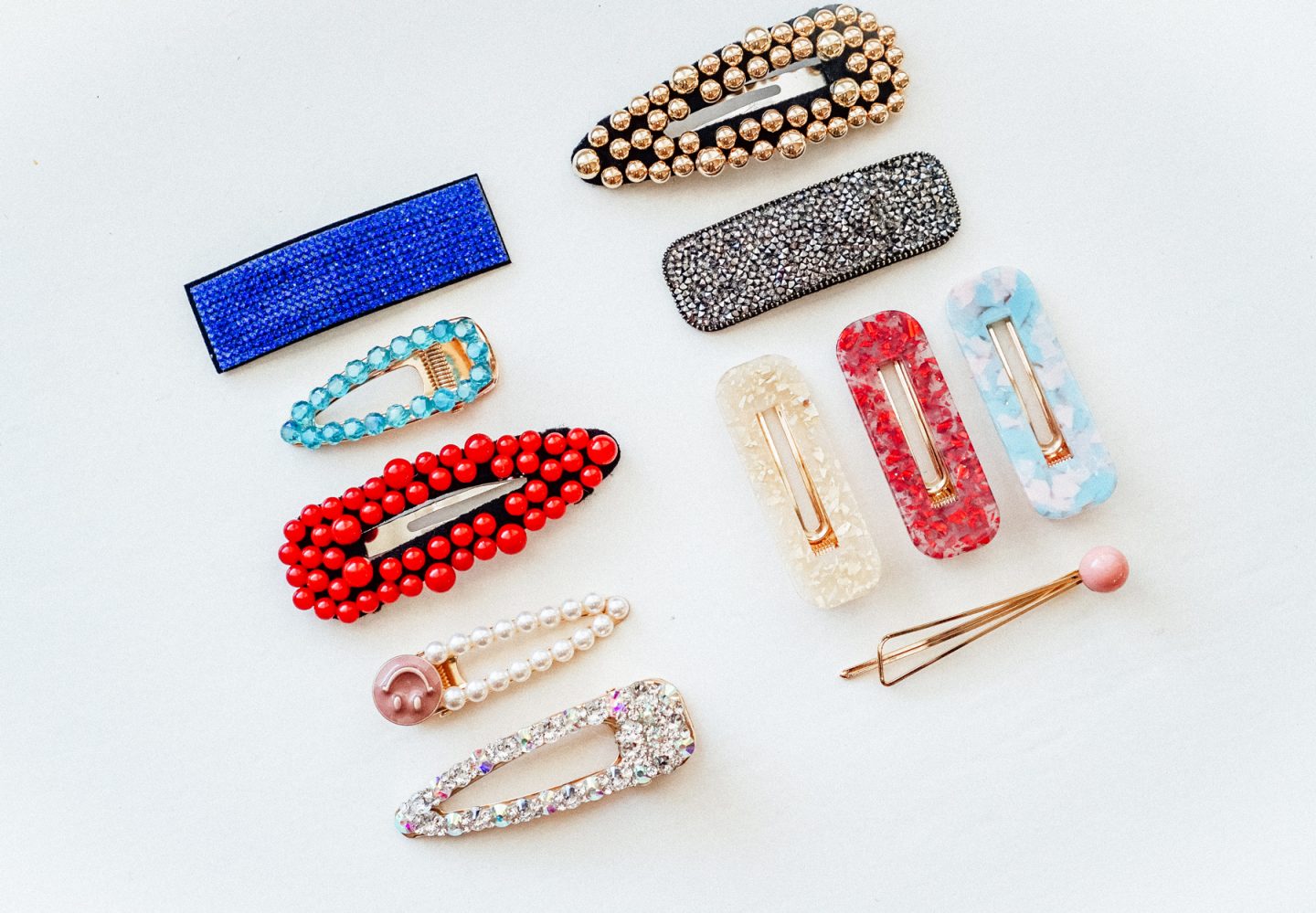 Ahh, the ever-mysterious AliExpress. Have you ever wondered to yourself, as you browse the internet for Gucci hair barrettes and AliExpress pops up in your search results, what is this online store? Some of the questions that may enter your mind as you begin browsing the site: is this a wholesale site? Am I allowed to make purchases, and if so, will I receive the same price as a wholesale customer? Where is this stuff coming from, anyway? And WHY, oh why, is this Gucci hair barrette selling for a fraction of the cost of the ones on Gucci's site?! Is it REAL Gucci? And if I purchase it, am I actually going to receive it?! And for heaven's sake, why on earth will my item take a month to arrive?!
Well, friends, I am going to attempt to answer some of those questions for you. Consider me your guinea pig, because a little over two months ago, I ordered from AliExpress… and here's what happened: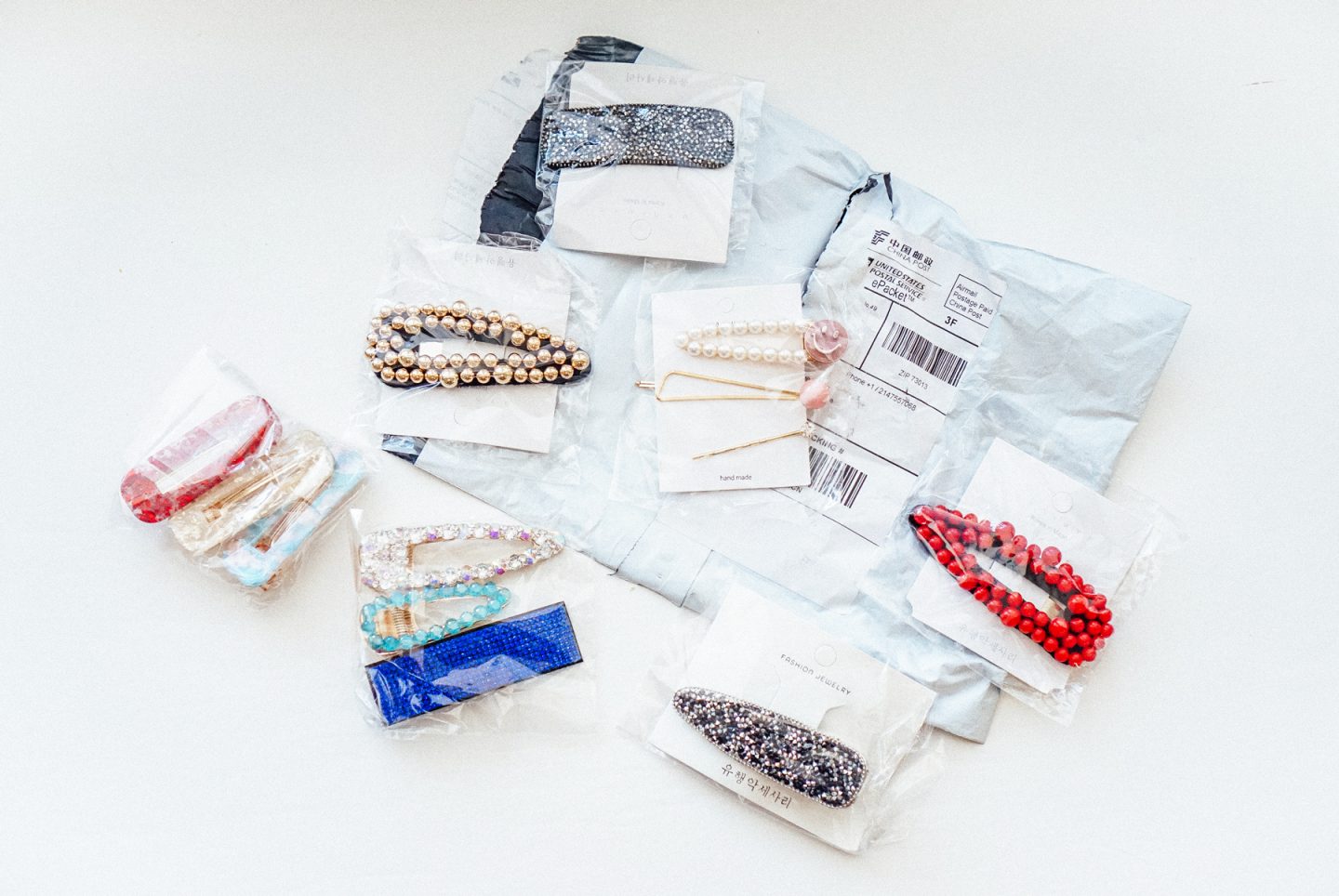 WHO… are they?
I say "they" because AliExpress is not one storefront, but a database of many storefronts. In fact, you can easily compare AliExpress to Amazon or Etsy in that way. There are many sellers, all of whom pay AliExpress a fee and/or a percentage of their sales in order to sell on the site.
So, a better question might be, "Who is the seller from which I am buying this Gucci hair clip?" followed by, "Is this vendor trustworthy?" Just like Amazon, AliExpress has a rating system. Each seller has a percentage score, based on their ratings and customer reviews. Moreover, each item also has a star-rating based on customer reviews, all of which you can read (like on Amazon); some customers even post photos of the item.
So, rest assured, if you have done your due diligence to read through the item reviews and vet sellers based on their ratings, you're probably buying from a trusted vendor.
WHAT… am I buying?
Now, I hate to break it to you, but that $1.97 Rhinestone Gucci hair clip isn't authentic Gucci… It's just a really good dupe.
How do I know this? Because no luxury retailer would ever sell their goods to retailers like the ones on AliExpress, and certainly not for the prices at which they are selling. So, what you are buying is a knock-off of the designer original that is likely made in China.***
***It's important to note, however, that all kinds of items are sold on AliExpress- not just designer duplicates. The hair clips that I ordered from AliExpress are just that- hair clips (see image above).
WHEN… will I get my stuff?
The answer to that, my friend, all depends upon the type of shipping that you choose at checkout. Like most websites, AliExpress gives you several shipping options, all at different price points and for different delivery windows. It is possible to receive your items within three weeks, but for that you will pay a pretty penny, upwards to the tune of $40. Because most of the items on AliExpress arrive from China, you can expect longer shipping periods. However, the cost of shipping is fairly minimal. For example, the middle-range shipping option will get you your items in 4 weeks for a grand total of $2.32. Not bad, huh?
Expert Tip: Each individual vendor charges it's own shipping fees. So, if you plan on buying multiple items, I recommend buying them all from the same vendor. This will allow you to save on shipping costs. In this way, AliExpress isn't like Amazon- you don't pay one flat rate for shipping. It is, however, like Etsy in that you pay shipping costs to each unique vendor.

I also recommend choosing the same type of shipping for each item. That's right, AliExpress let's you choose a shipping type for each individual item, even if it's coming from the same vendor and is within the same order. That's why I suggest choosing just one type of shipping. This ensures that all of your items will arrive at the same time and likely in the same package. Doing this also reduces the amount you will spend on shipping, overall. For example, when I ordered my hairclips from AliExpress, my total shipping cost was $2.43.
So, when ordering from AliExpress, remember:
Each vendor charges its own shipping costs
You must select a shipping option for each item within an order.
Items take anywhere from 3-4 weeks to arrive.
And in the era of Prime-shipping, you must exert much patience, grasshopper. Plan your orders out ahead of time, and make sure to factor in the ship time.
WHERE… is it coming from?
AliExpress is based in China and is owned by the Alibaba group, which is also based in China. I can't give you an exact answer here, but from the research I've done, it appears that most of the vendors on AliExpress are also based in China. And with the cost of goods being as low as it is, I assume that most of the goods are coming from China, as well.
Remind me WHY… did I shop here, again?
Like I mentioned above, the cost of goods is significantly cheaper on AliExpress than it is almost anywhere else in America, both in-stores and online.
So, more than likely, you are buying your hair clip on AliExpress, and not on Gucci.com because of the cost difference. AliExpress is saving you money.
Another reason you might be shopping here is because you have access to goods and to a selection of goods that you can't find anywhere else. Take my hair clips for example. A few months ago, you might remember my blog post all about hair accessories from Amazon. While I was able to find a number of cute hair accessories, the options were limited.
And that's precisely why I ordered from AliExpress- my online search for snap-style hair barrettes.
HOW… will it arrive?
As long as you understand that those Gucci hair barrettes are NOT the real thing (spoiler: they're dupes, hence the price)… and that they aren't going to arrive in authentic Gucci packaging with a card of authenticity… and that they may fall apart quicker than you'd like, then you'll be satisfied when you're barrettes arrive in a plastic package (see above image).