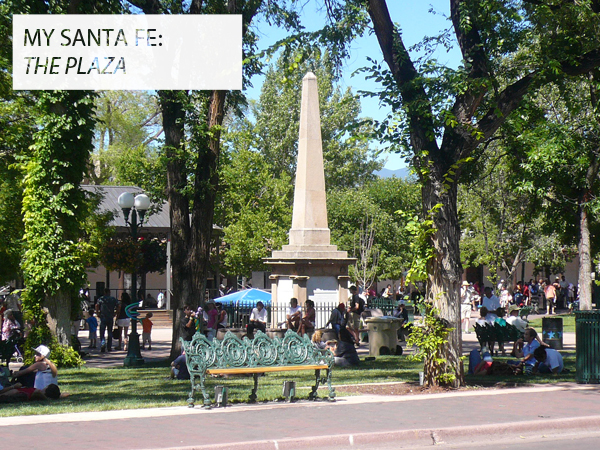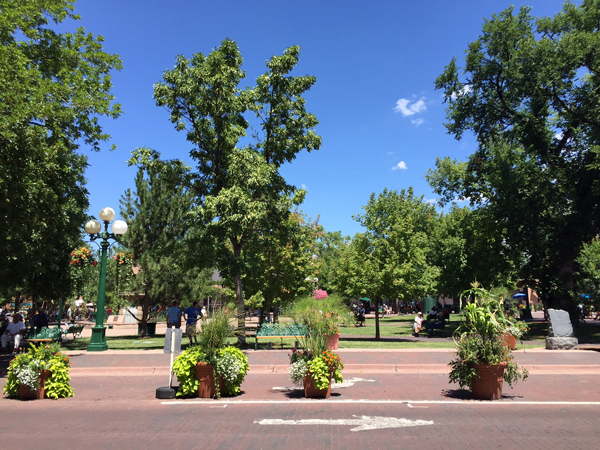 The Plaza – it is really like the epicenter of town – you can't travel to Santa Fe without visiting it. Dating back to the 1700's, the plaza was founded when the city was settled by the Conquistadors. Since then, all of the galleries, shops, restaurants, and museums have basically formed around it- even the capital building is a mere three minutes away.
And this is where I'm bringing you for the last part of My Santa Fe. I've compiled my list of must-see, must-eat places – all within walking distance of the plaza. A forewarning: most of my favorite places happen to be food-related… and no, it's not simply because I'm pregnant. 🙂
1. The Five & Dime General Store
Now, something you should know about this establishment before passing judgement: it is what it is. This five and dime is not trying to be your local grocery, clothing store, souvenir shop, or snack shack- it's trying to be all four. It is not preoccupied with appearances, and nothing actually costs 10 cents. That being said, it delivers THE BEST Frito pie in town. And if you're in the market for Mexican jumping beans, well, they have those too.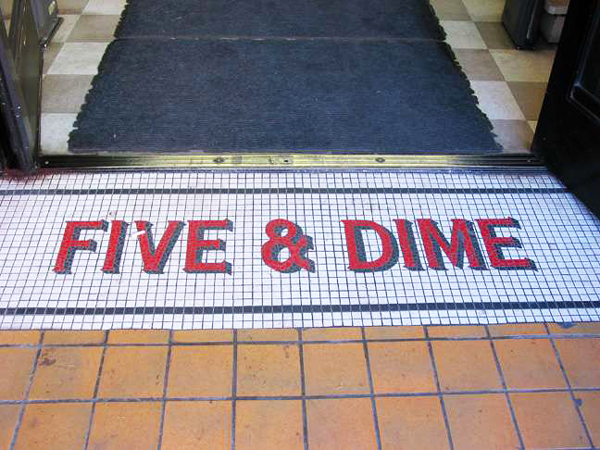 Image via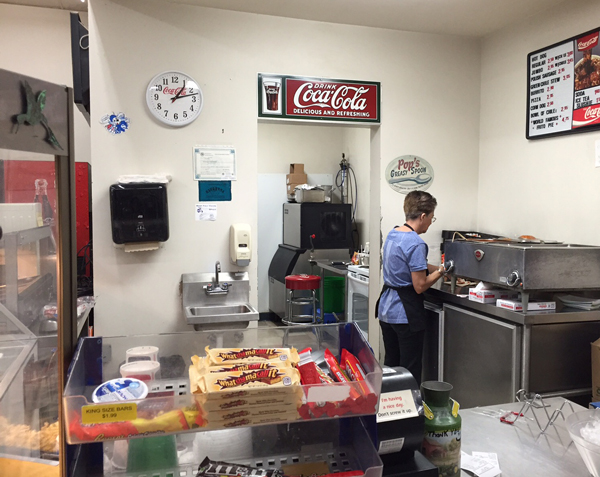 Here is where the magic happens.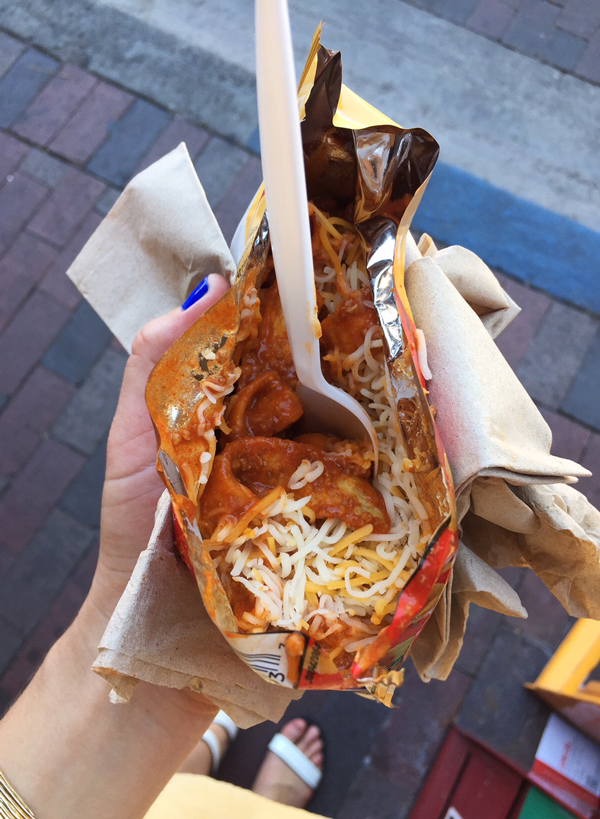 And guys- it's soo good. Maybe it's good because it's served straight from the Frito bag. Or maybe it's just the damn best Frito pie I've ever had.
2. El Portal at The Palace of the Governors
Here, seven days a week, you can find Native Americans selling their beautiful, hand-crafted goods. To sell under the portal, each craftsman must obtain a license from the government, registering them as a native craftsman and guaranteeing the quality and authenticity of their goods.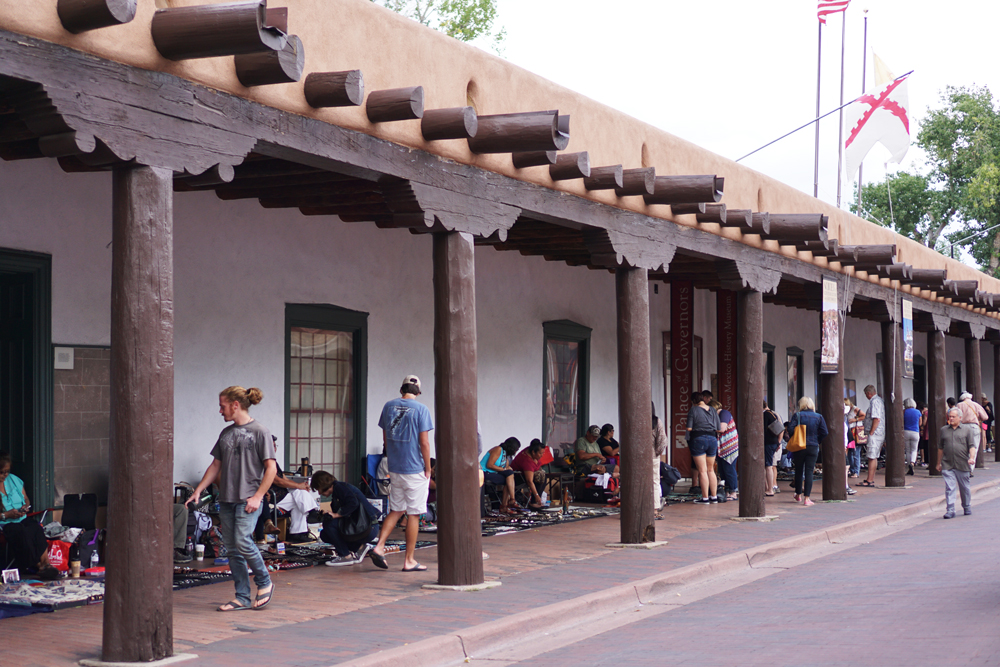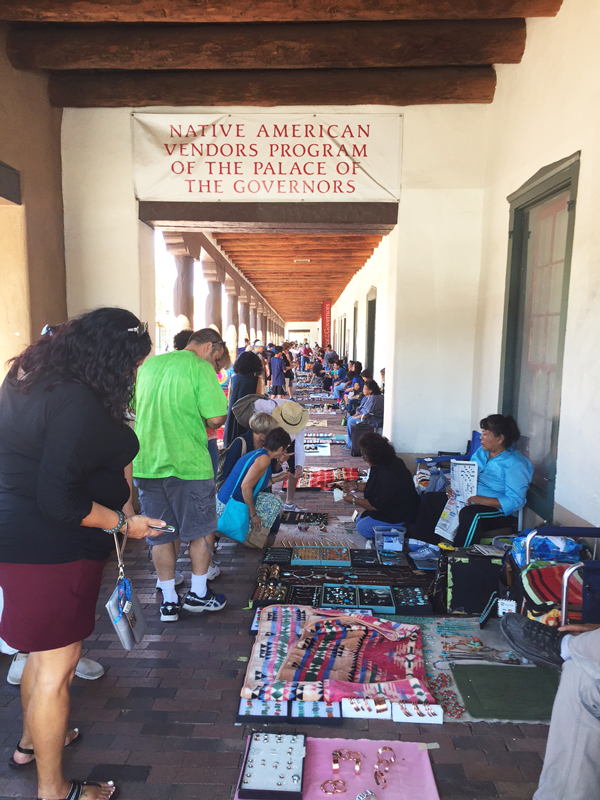 You can find anything gift-related here, from jewelry and small leather goods, to everything in between. And bargaining is encouraged.
3. J.F. Mustang's Shaved Ice Wagon
You probably won't find it open in the fall or winter, but what good snow cone stand is? And let me tell you, this one is a welcome sight when the temperatures in the Plaza reach the high 90s.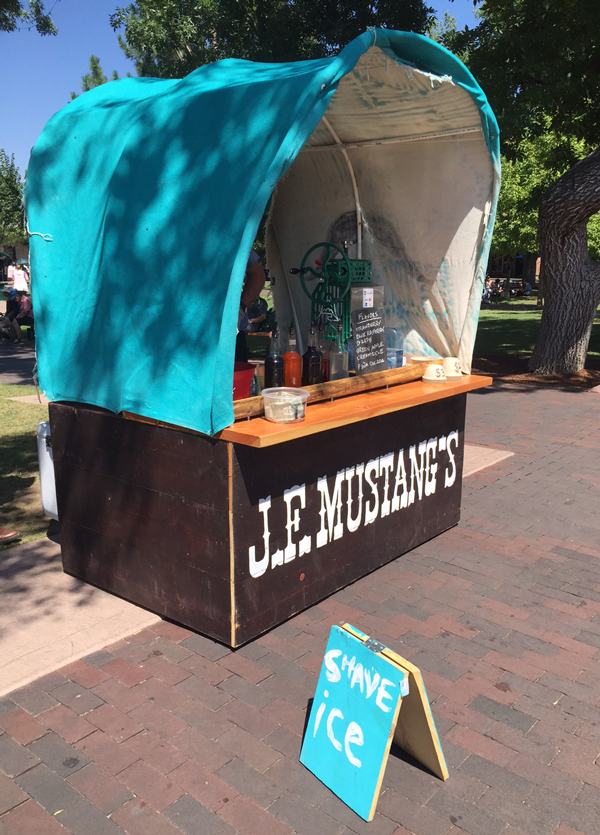 Unlike most modern-day snow cone stands, this one serves hand-shaved ice made from old-school hand-operated ice grinder. So the ice is extra fine, like snow.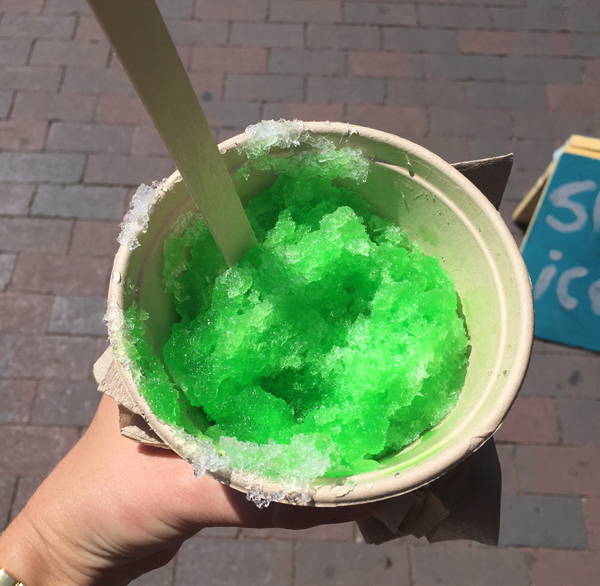 I got the green apple flavor. Yum.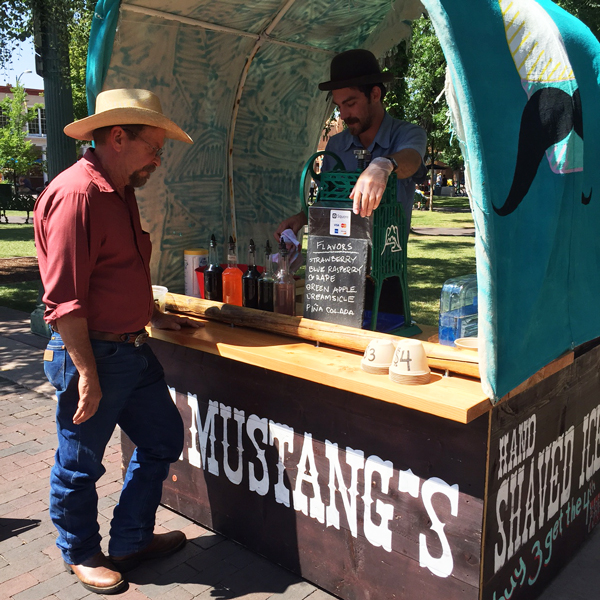 Also, this stand gets extra points for it's creative covered-wagon booth.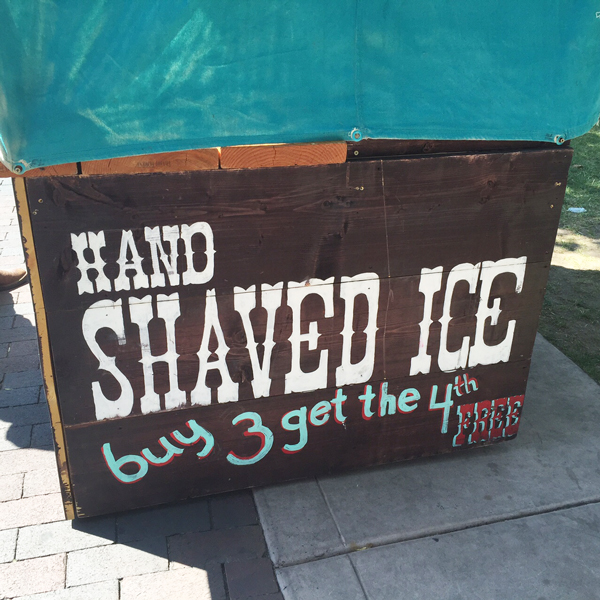 4. Santa Fe Bite
Santa Fe Bite, formerly known as Bobcat Bite, is an eatery known all around town (and, dare I say, the United States) for its amazing green chili cheese burgers. It is one of those places that, if you have limited time or dollars to spend in the Plaza area, I recommend making eating at it your priority.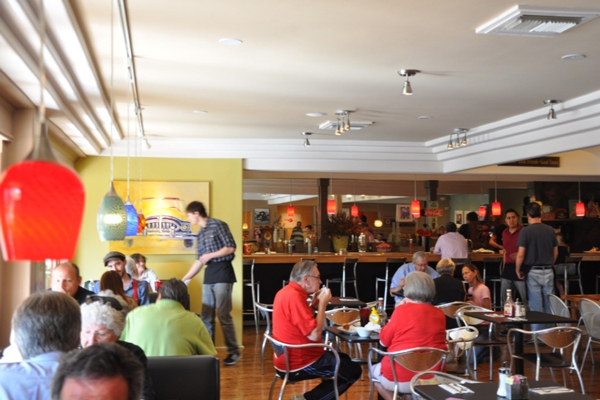 Image via
You can barely see the green chilis peeking through the cheese in this picture, but trust me, that's the best part about this burger.
5. Todos Santos Chocolates
Yeah, yeah, the chocolates are good here, but that's not the reason this place made my list. And if you can't decipher as to why by the image below, then we have bigger problems.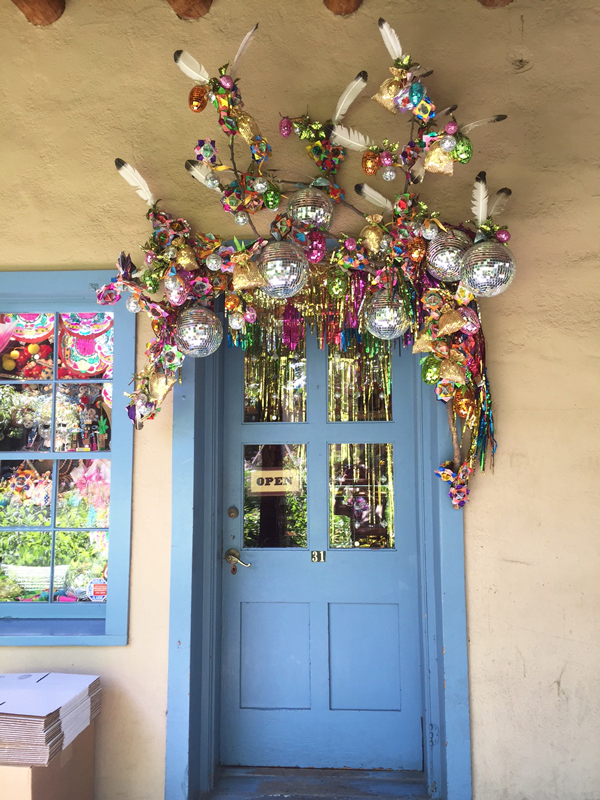 Ok, one more time, because this door covering is AMAZING!!!!!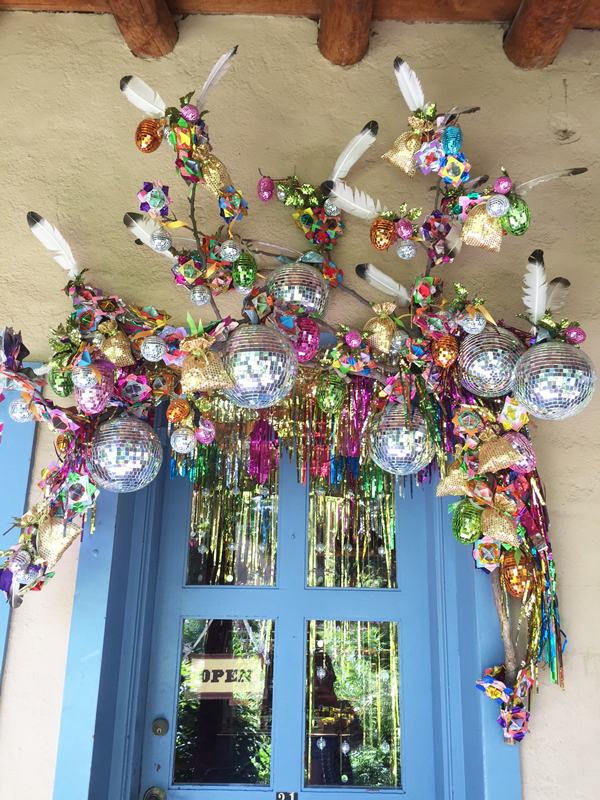 ]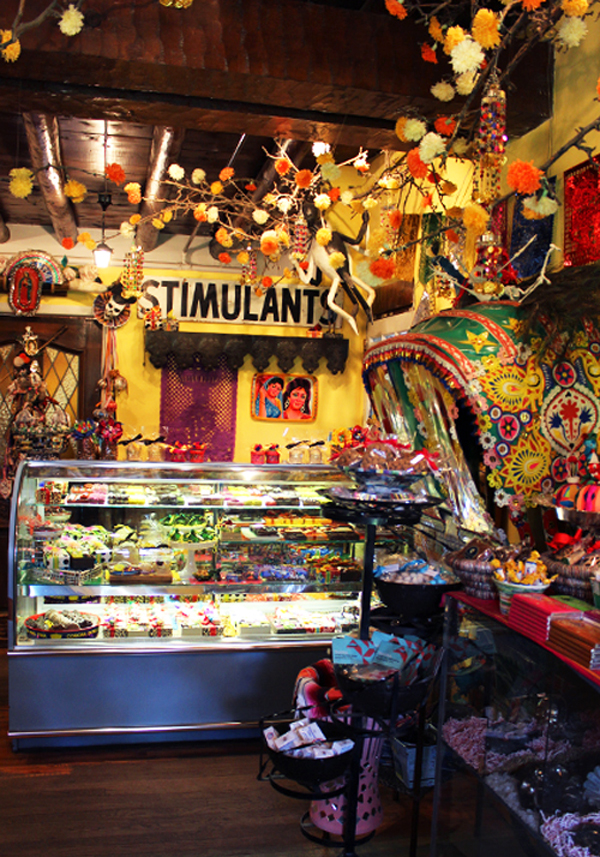 Image via
Amazing, right? The interior is an explosion of color, shape, and, of course, chocolate.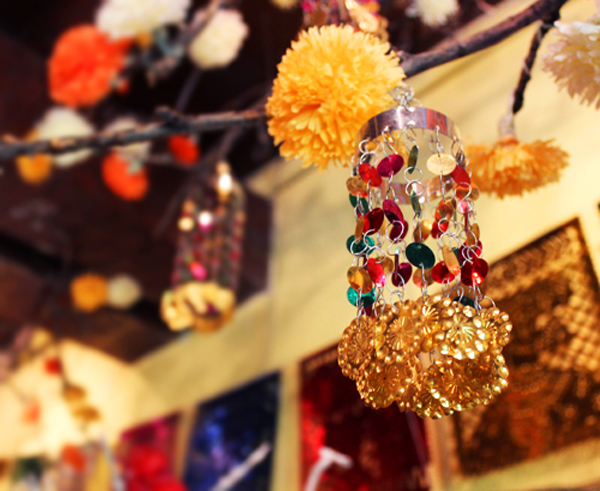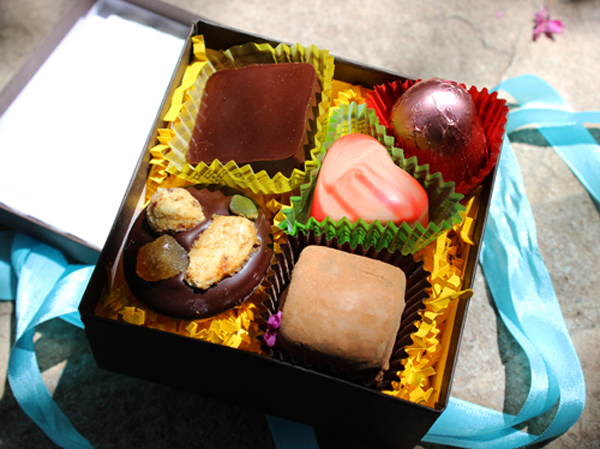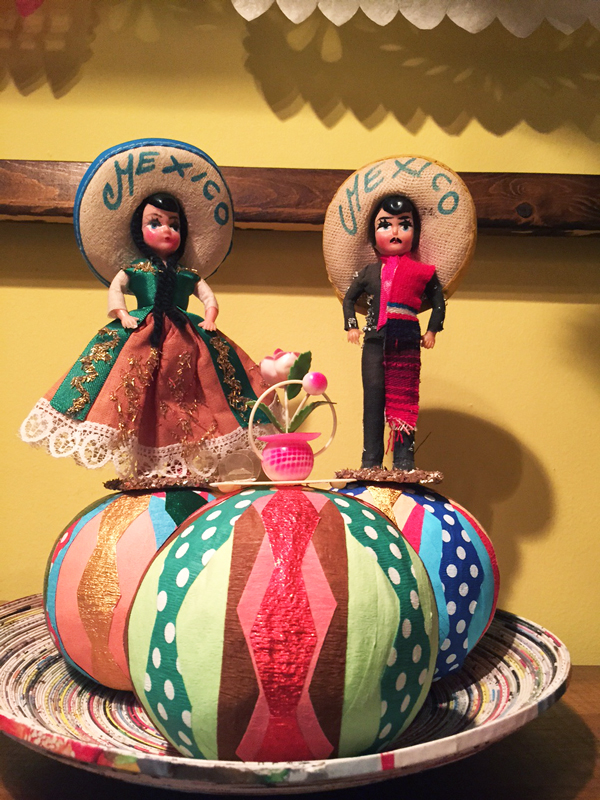 I love these surprise balls- I wouldn't even want to unwrap them because they are so beautiful, as-is!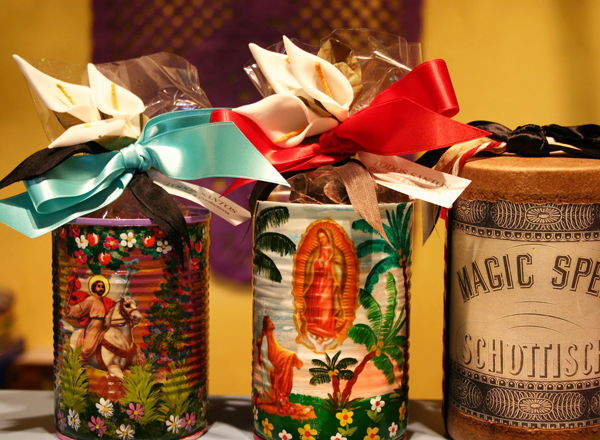 All images mine unless stated otherwise.
So that is the abridged list. Feel free to get in touch if you ever find yourself in Santa Fe and I'll unload all my favorites on you. 🙂