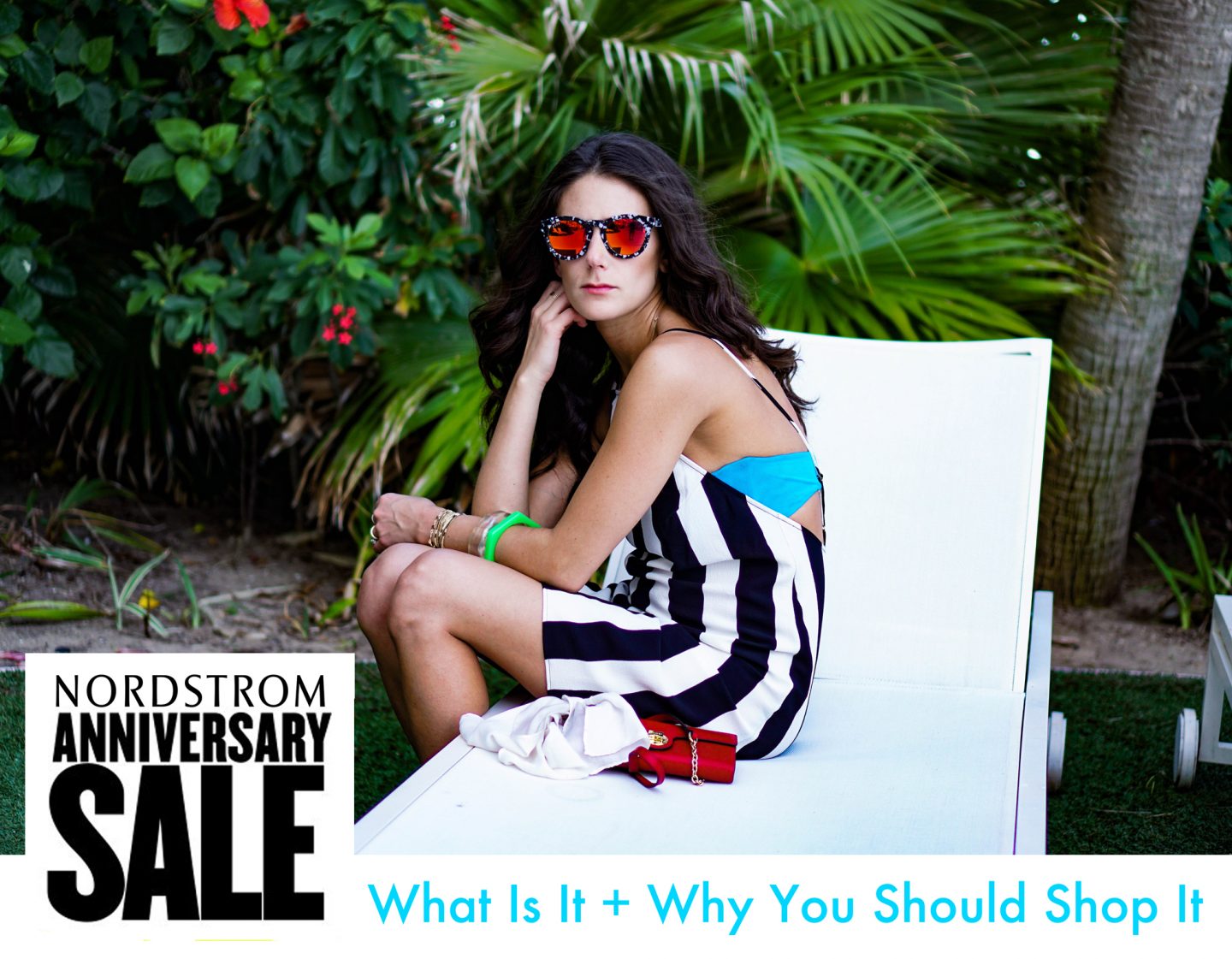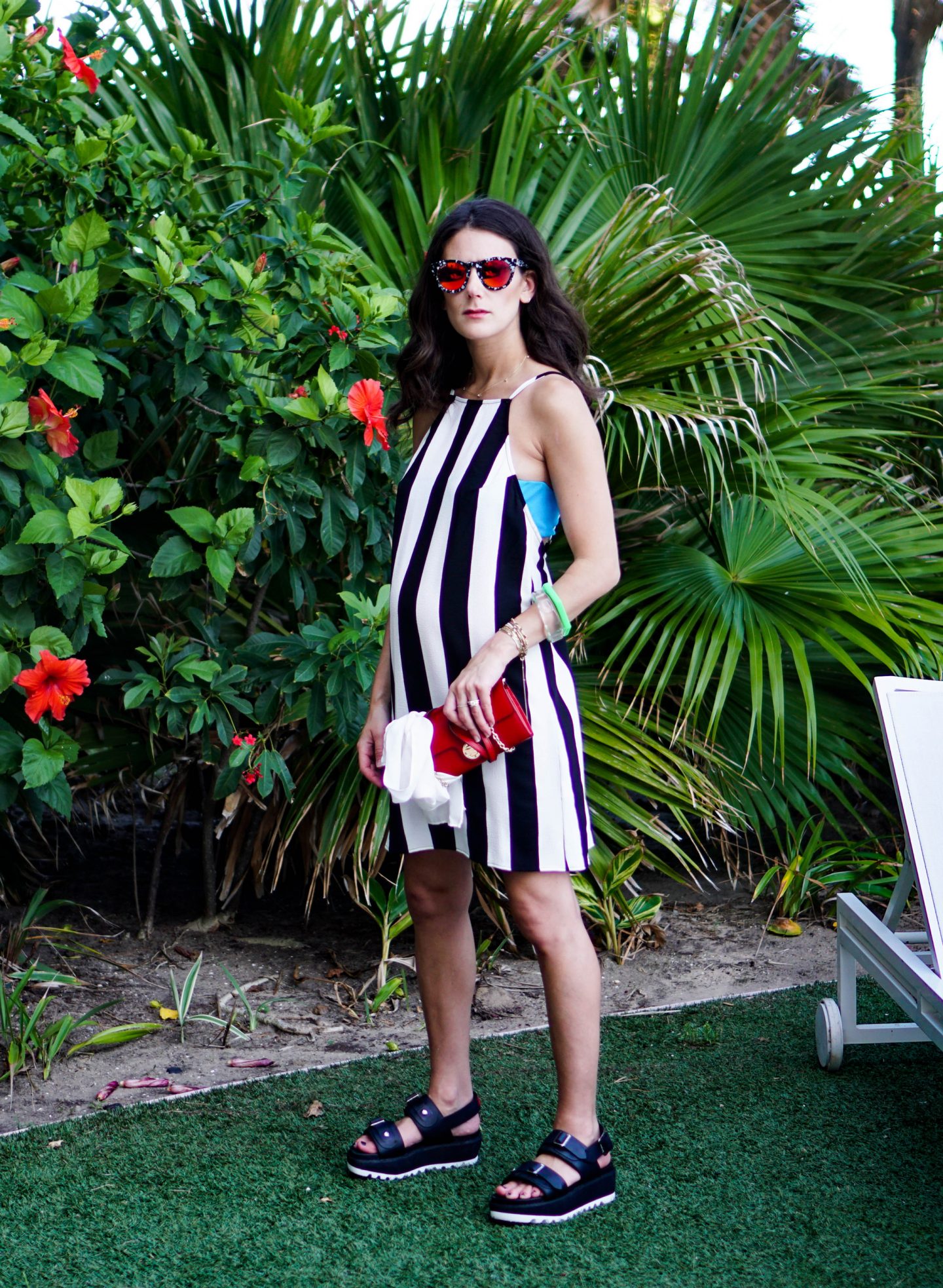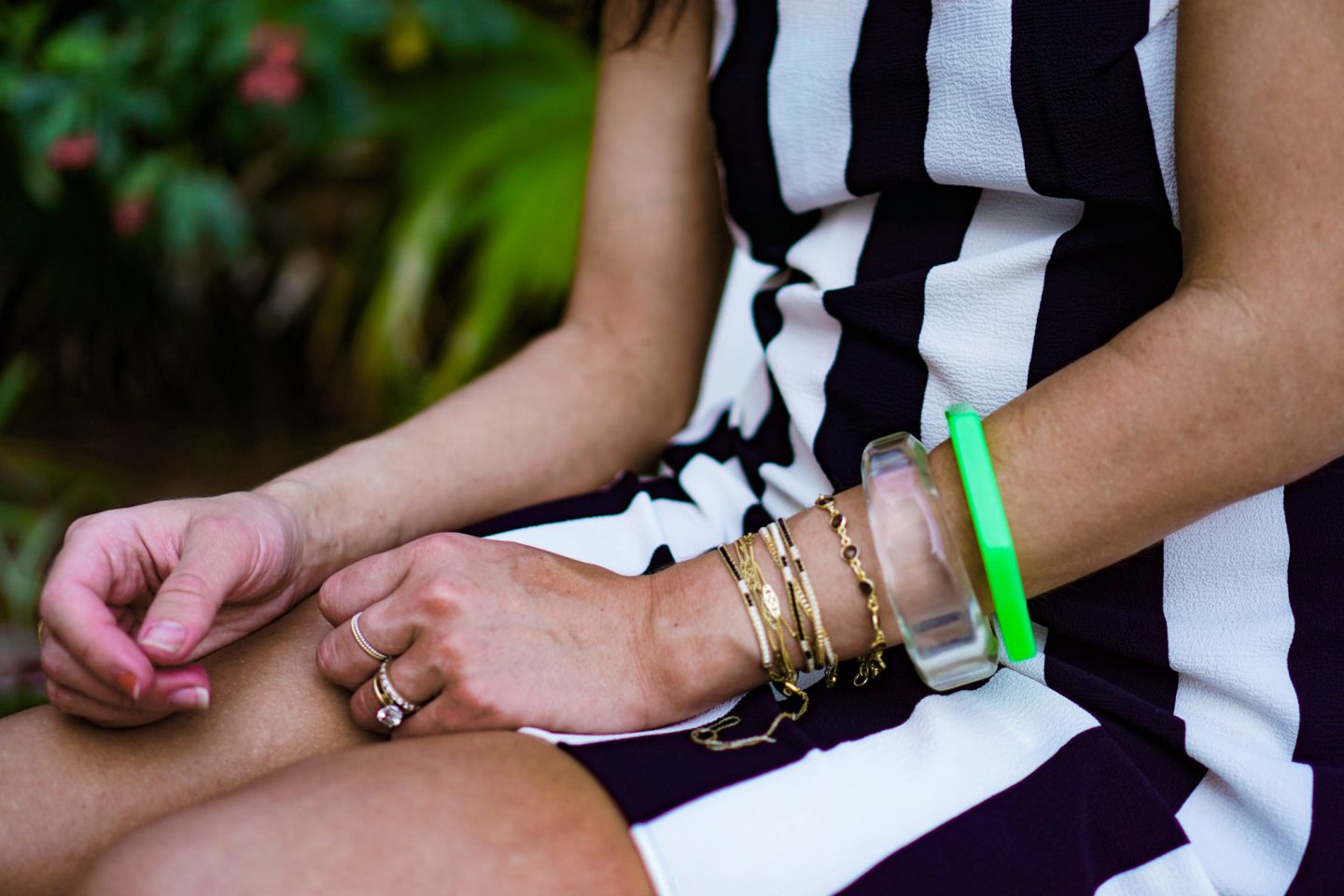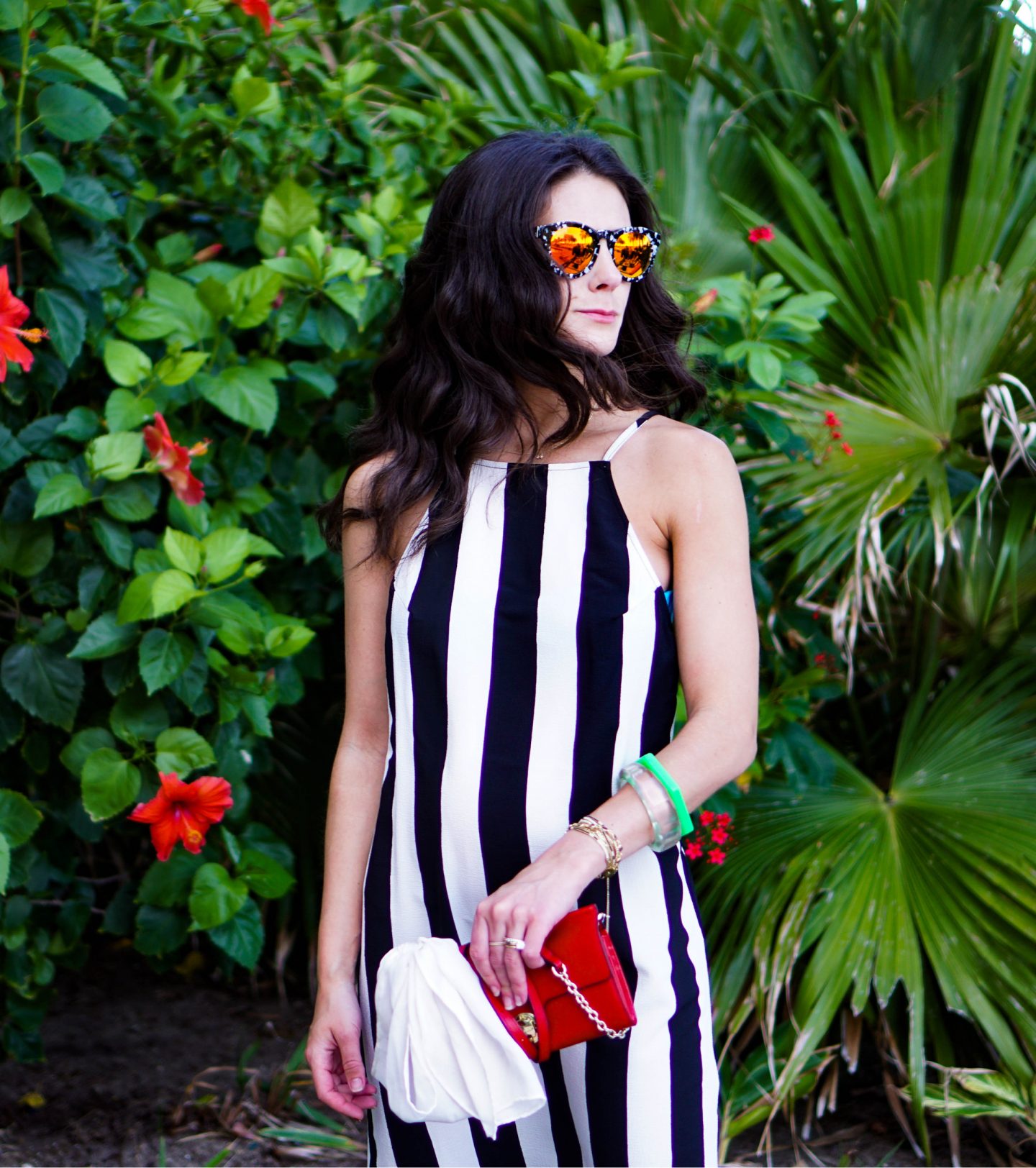 Show Me Your Mumu Traveller Dress (other color here) // Similar Heels // Shades // Bag
---
It's a fair question to ask: What is this Nordstrom Anniversary Sale that everyone and there mother talks about once a year, and why should I care?
Guys, I was asking this same question three years ago. I had no idea what it was, or why it was such a freaking big deal. Don't most stores have sales? Don't most items eventually go on sale? Why is this sale any different from the Macy's One Day Sale, or Neiman's Last Call sale? Can't I just wait until the end of the season when items x, y, and z go on sale to shop?
Let me attempt to explain the five W's of the Nordstrom Anniversary Sale, and I'll hopefully answer some of those questions in the process.
WHAT
Nordstrom's biggest sale of the year, also known as the Anniversary Sale. Brand new Fall items, other new arrivals, and existing items, are marked way down for a short amount of time (see dates below). Once the sale is over, everything goes back to full-price. No category is exempt from this sale- in addition to clothing, shoes, and handbags, you'll find huge sales on cosmetics, jewelry, watches, home decor, luggage, and even basics.
WHEN
+ The Early-Access Pre-Sale starts this Thursday, July 13th – July 20th, which is open to Nordstrom credit card holders. You can apply for the card in store, and the best part is, once you have it, you can still charge all of your purchases to your other credit cards. You only need to have, not use, the card to gain access to the pre-sale! You can apply for either card here. You also get a $20 credit to apply towards you first purchase when you sign up! It takes about a week for the card to arrive once you have applied, so I would recommend applying online now or going into your local Nordstrom store (or Nordstrom Rack) as soon as possible!
+ The Public Sale runs July 21st – August 6th. Once the sale is over on August 6th, items go back to FULL-PRICE.
WHERE
+ Your nearest Nordstrom Store, OR
+ You can shop the entire sale online, if you live in a city without a Nordstrom store like I do!
WHO
YOU! You will be shopping this sale. And for whom? Yourself (duh), family (I will definitely be buying Fall staples for Adam, and clothing and shoes for Johanna and the new baby), and friends (should they be so lucky; hello birthday/Christmas/hostess gifts!).
Now onto the WHY of Why should I care?
WHY: 3 reasons
Nordstrom applies deep discounts on new FALL/WINTER items | That's right- items you will be wearing September through March/April of next year. You will get to buy them ahead of time, at the beginning of the season, at a DEEP DISCOUNT. This means, instead of having to wait until next February to purchase Fall/Winter staples once the season is already over, you get to buy them now and wear them now! I bought this bomber jacket during last year's sale for 40% off and wore it all the way through April.
The is the only time that the basics (think about the things that never go on sale: Nike sneakers, Spanx, Bras, Jeans, etc), cosmetics (yes, your favorite lash serum, perfumes, curling irons, hair products) and jewelry go on sale. I have yet to find another department store sale that includes cosmetics and basics!
Once the sale is over on August 6th, all discounted items go back to full-price.
Stay tuned tomorrow for my Tips + Tricks To Shopping the Anniversary Sale post, along with a sneak peek of some of the items I plan on buying!