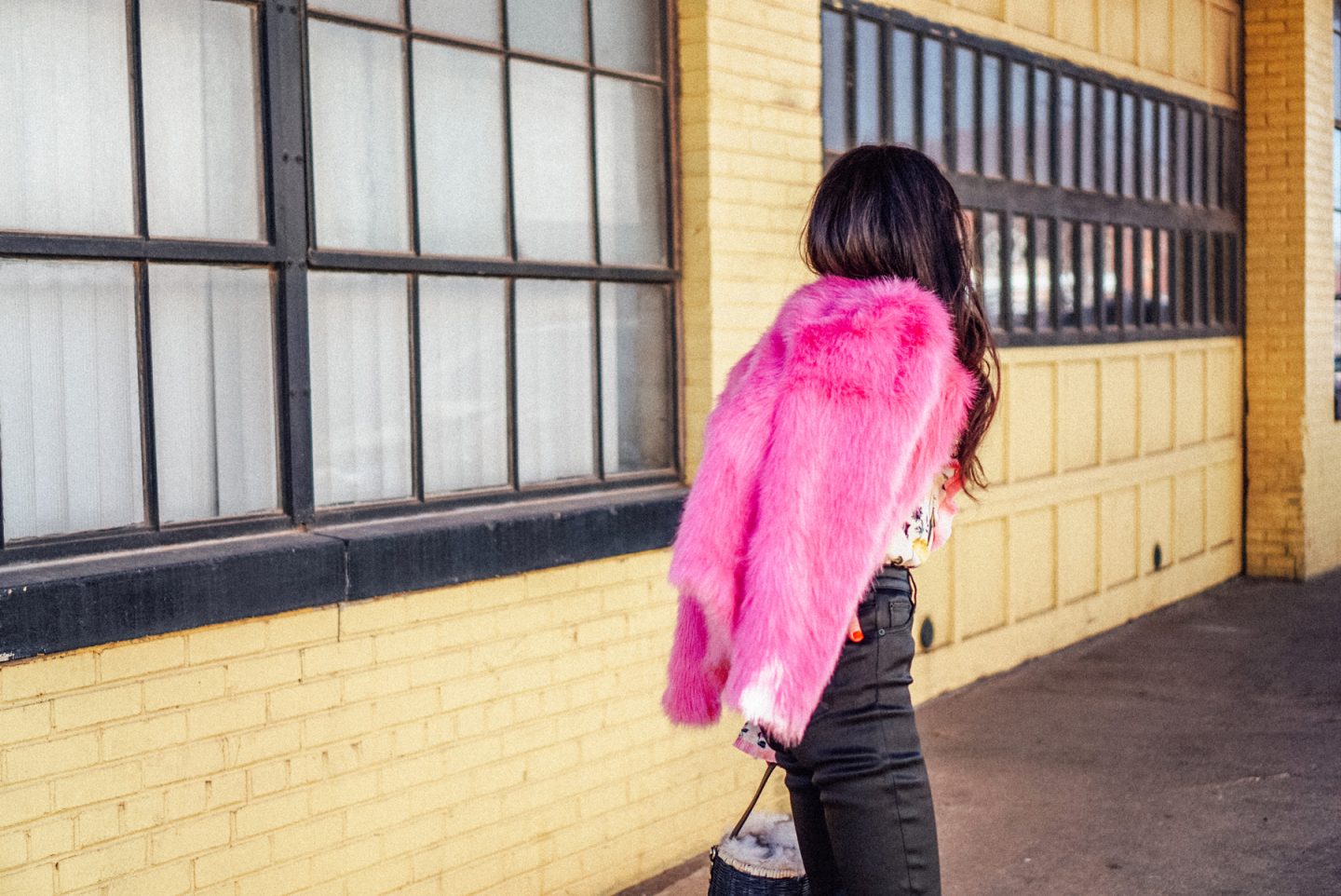 For Adam and I, the past few Valentine's Days have looked a little different than they did back when we were sans kiddos. Two years ago, we spent Feb 13th and 14th in the hospital giving birth to our precious Johanna. Last year on Valentine's Day, Adam was on a trip and I was in Houston visiting family. And this year? Adam will be on a work trip and I'll be at home with Patrick and Jojo. All that to say, I will probably be wearing something more along the lines of sweatpants and a sweater on Vday this year. I'm thinking we'll have a date night when he gets back and that will be our way of celebrating!
Now, about this outfit. Regardless of when Adam and I decide to celebrate St. Valentine's Day, I've settled on wearing this outfit. I'm not sure what it is about a pair of well-fitted pants and high heels, but in my opinion, there is nothing sexier. Don't get me wrong, I love a good dress or skirt and top option, but there is something so yummy and about the understated ease of high-waisted pants and a good pair of open-toe heels (which, when worn together, give the illusion of long, lean legs).
I just picked up these satin-finish high-waisted pants, which make them perfect for a night out, and paired them with my favorite heels. If you follow me on Instagram, you will know that these have quickly become a go-to of mine! They come in three different colors, are under $34, and have a 3″ heel (I refuse to wear higher). The also have the prettiest satin fringe detail on them.
Next up, this beautiful floral printed and pink-fringed yoke top I picked up from H&M. I'm not sure what it is about ruffled yokes, but I can't pass one up when I see one- especially if it's trimmed in fringe! I sized up in this top to achieve the fit I wanted (I'm wearing a size 6 here, whereas I would normally wear a 4 in H&M button-down tops). It also comes in a solid-black option.
Lastly is this amazing pink fur coat. I had been eyeing it a few months ago and finally decided to pull the trigger before the holidays. Not once did I think how impractical it was. I knew I would get a fair amount of use out of it, and I was so right! Pink goes with as much as you allow it to, and I even wore it to a Christmas party! But truly, this fur coat was really meant to be worn on Valentine's Day, if not for any other occasion. I paid $69 for it, but right now it's on sale for $49.99 in a full size run!