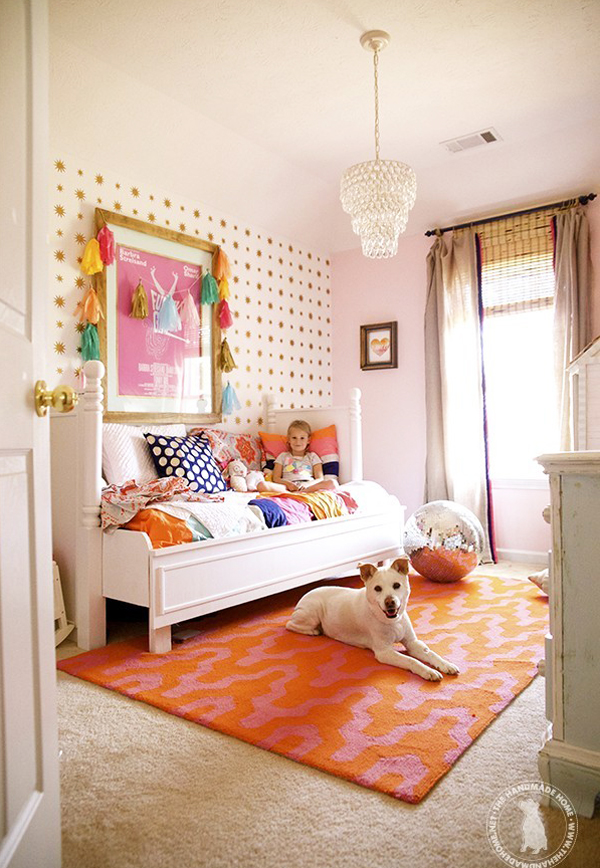 As is probably not surprising, I've have kid's rooms on my mind lately. The one month countdown until Johanna's arrival has begun, and since it feels as though I've made not one bit of meaningful progress on her nursery, I've resorted to gawking at [completed] children's bedrooms and the like on Pinterest**
So, let's take a look at some colorful kid's rooms I've been #pinninglately.
** If you're not already, be sure to follow me on Pinterest. Let's just say that TheDandyLiar shows just a mere snippet of what I pin on Pinterest.