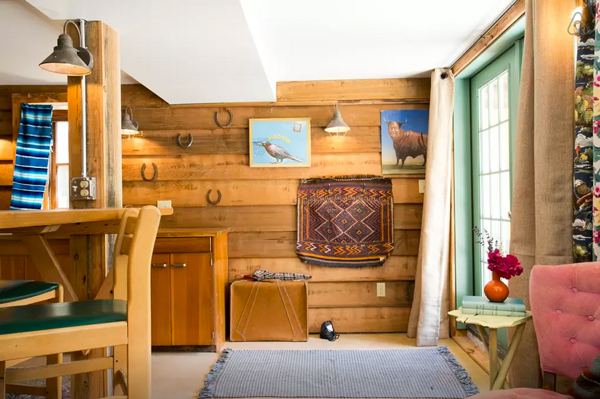 You know what I realized the other day? It's been a long time since I've done an Air BNB post.
This week, I've decided to explore the rentals in the vibrant city of Portland, Oregon. It's a place that's been on my bucket list for some time, but I have yet to make it to the Pacific Northwest.
In my search to find the most inspiring rooms in Portland, I came across more tiny houses, and more chicken coops, than I imagined could be in one city. But then again, this is Portland we are talking about.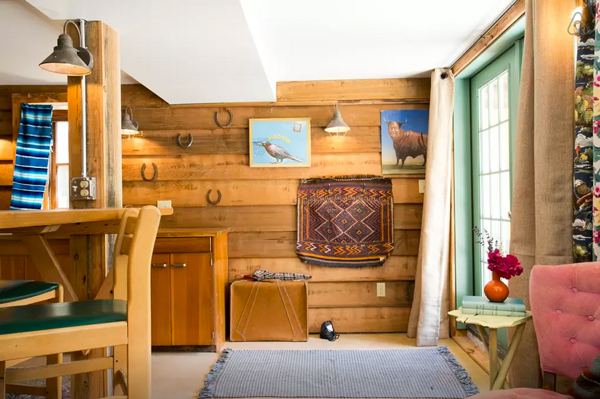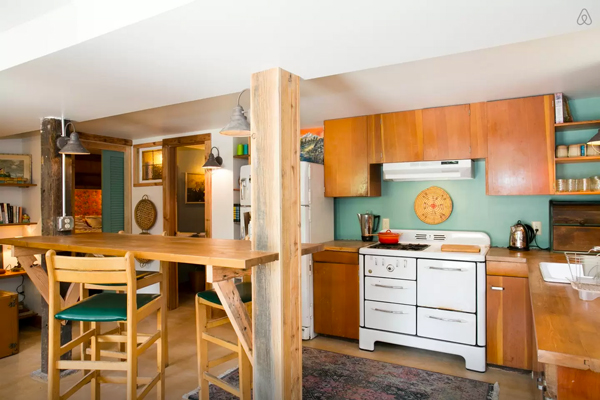 1. Authentic Alberta Arts District Abode – The first thing that caught my eye about this space was the color scheme. The green mint paired with the warm tones of the wood just does it for me! It's so unexpected. I also appreciate the sparing use of print throughout- from the wallpaper accent wall, to the Hawaiian floral curtains. None of it "matches" in the traditional sense, and yet it all works.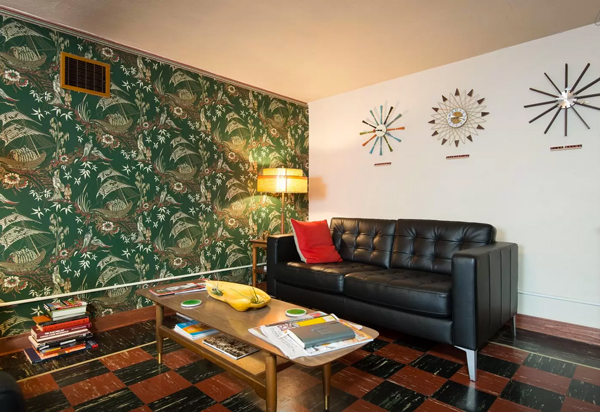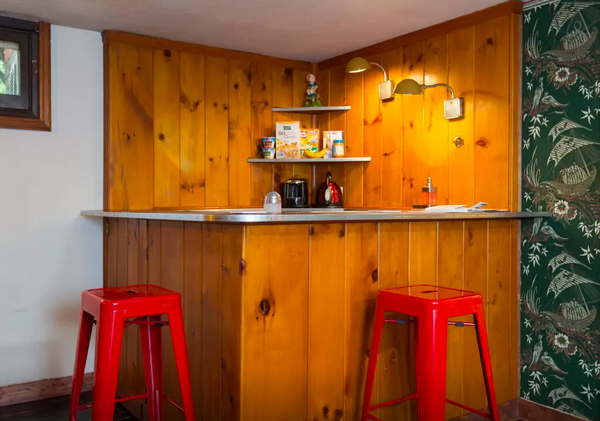 2. Swingin' Alberta Arts Knotty Grotto – This space is definitely swinging, alright. It looks straight out of the late 60s or early 70s. I think that's what I like about this space. Rather than trying to cover up some of the exisitng elements that dated the space (like the checkered linoleum tiles, or the retro knotty wood bar), they embraced them! And I can't tell if that wallpaper is original, but it's pretty fabulous regardless.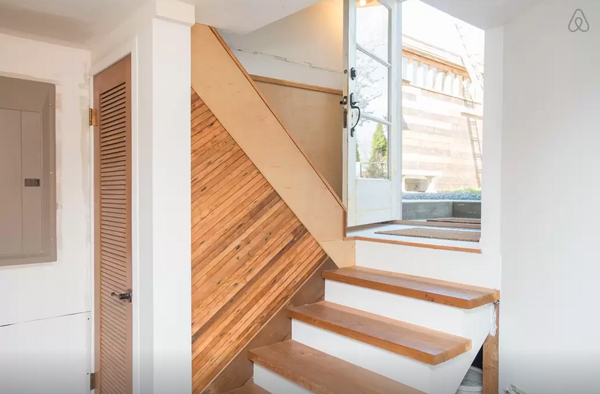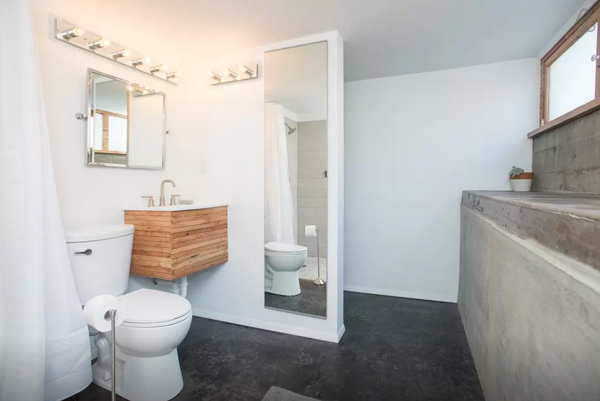 3. Peaceful Retreat Suite – Loving the mix of materials used throughout this suite- from the raw wood panelling and beams to the concrete walls. It all feels very zen, and yeah, peaceful. This is minimalism at its best.
So what do you guys think- any favorites? I'm thinking I may need to install a green wallpaper accent wall in my house, like in the second rental.