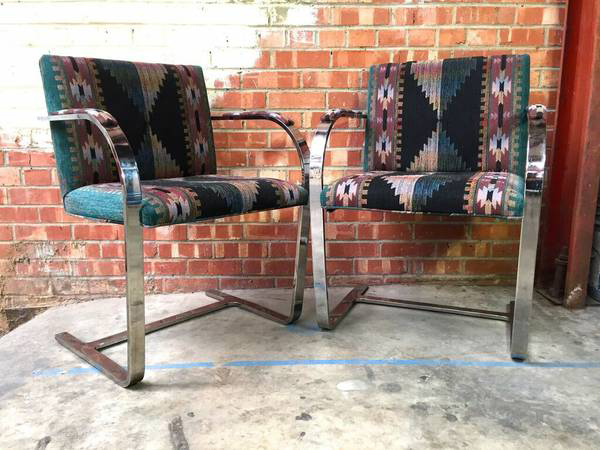 Happy Thursday, everyone! To take a little break from Christmas shopping, I decided that a little CraigsList stalking was in order. Here are this week's Oklahoma City finds: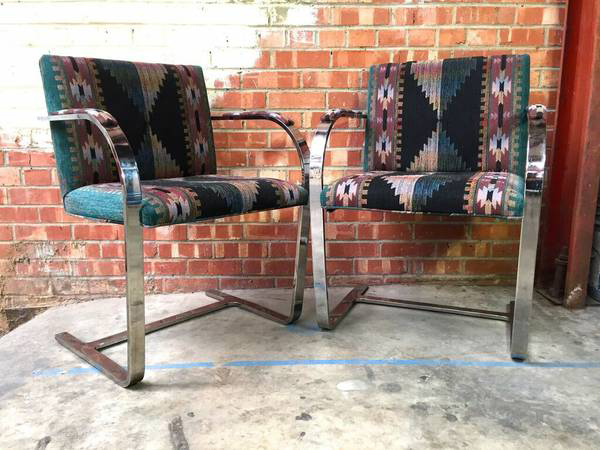 1. Pair of Brno Cantilever Chairs – $375
A little pricey for the pair, considering they would need new upholstery… or would they? There is something actually kind of cool about this 90s aztec print. I think, given the right table, you could leave the upholstery as-is.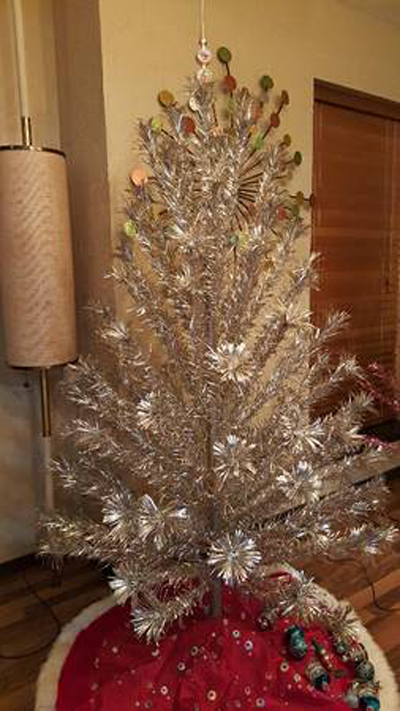 2. 1950s MCM Aluminum Tinsel Christmas Tree – $200
I mean… I had to. It's almost Christmas, and dammit, I have always wanted an original tinsel tree! $200 seems a little steep, but I see similar trees going for the same, or slightly more on Etsy.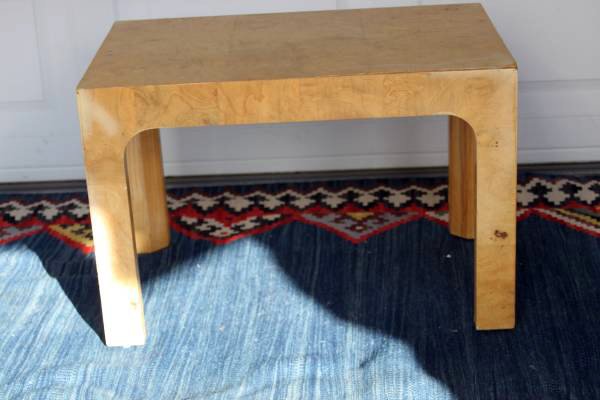 3. Mid-Century Modern Burl Wood Side Table – $50
I'm such a sucker for burl wood, with its beautiful grain and texture. This side table, in particular, has such nice curves that really show off the beauty of the wood.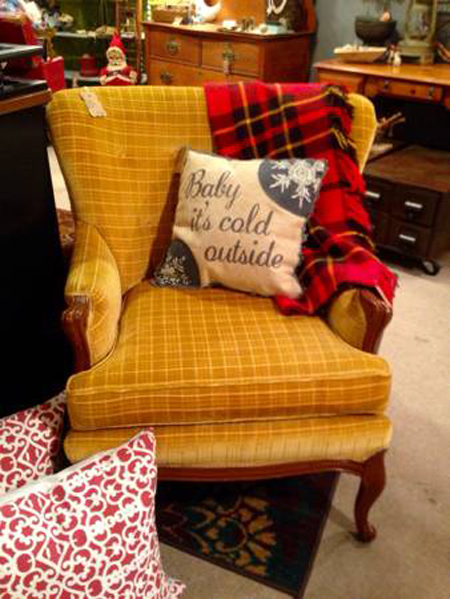 4. French Provincial Velvet Club Chair – $155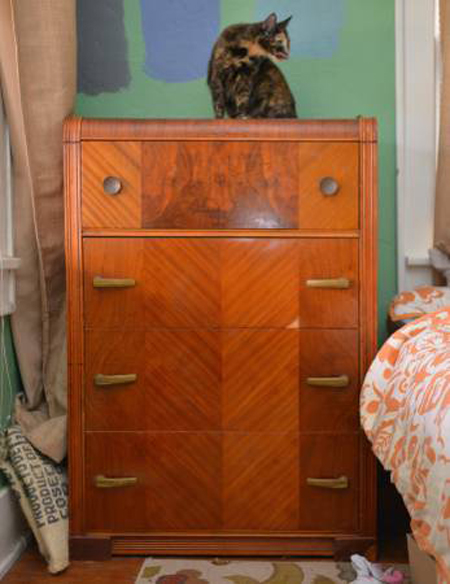 5. Art Deco Waterfall Dresser w/ Herringbone Pattern – $50
If this is in as good of shape as it looks, $50 is a steal for this piece! The hardware looks original, and the gorgeous herringbone pattern of the wood makes this piece particularly unique. Just don't mind the cat sitting on top. 😉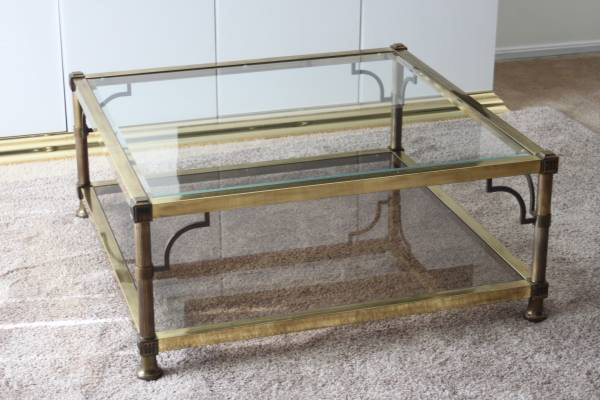 6. Hollywood Regency Brass + Glass Coffee Table – $175
7. Antique Metal Steamer Trunk – $30
Trunks really are so versatile. They are great when used as coffee or side table, a bench at the end of a bed, or any old place for storage. I had a trunk growing up that housed all of my dress up clothing. Then, as I got older, I used it store keepsakes and memorabilia.