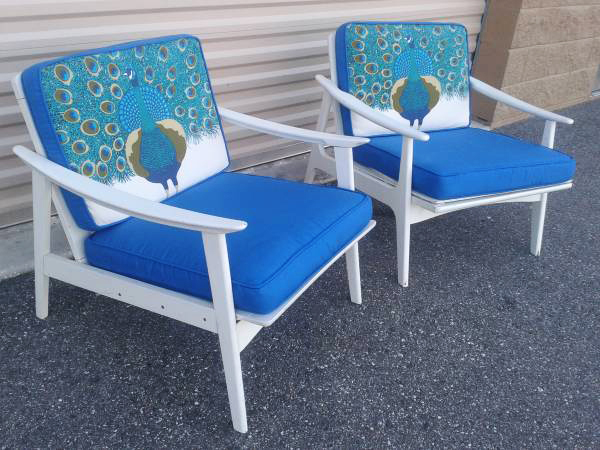 Happy Thanksgiving Day, guys! I hope everyone is spending theirs with people they love, eating food that they love. Me? I'm spending mine with family in Sarasota, Florida in the Siesta Keys. And though I stalked Craig('s List) last week, I was curious as to what might turn up in this part of the country. With the old, err, I mean mature population that is known to compose a great majority of the area, I could only imagine the kinds of treasures I might find. Let's take a look: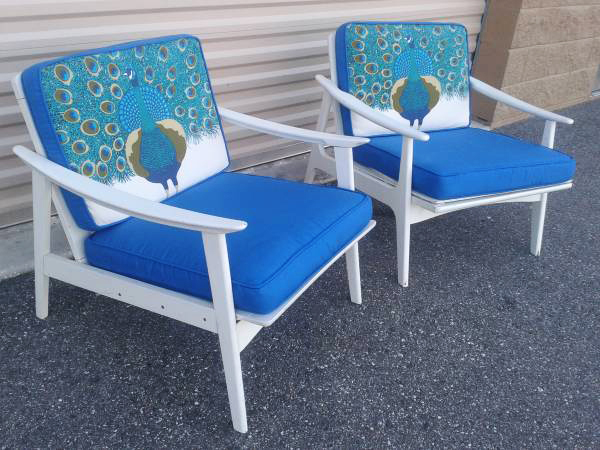 1. Pair of 1960s Slat-Back Chairs w/ Peacock Cushions – $399
Totally what you might expect to find in southern Florida… I love it! This pair of Danish Modern-style chairs fit well with the retro, coastal vibe down here. I can see these being great patio chairs, or flanking either side of an entryway table.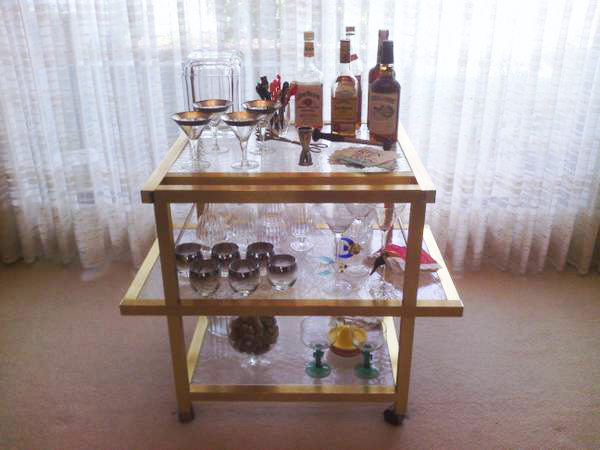 2. Mid-Century Modern Brass Bar Cart – $275
Is this not the most amazing bar cart you have ever seen? In all my years of antique shopping and scouring flea markets, I've never seen a bar cart with this unique shape. The glass shelves add a sense of airiness to the piece, giving the illusion that the glasses are floating on it- I'm in love!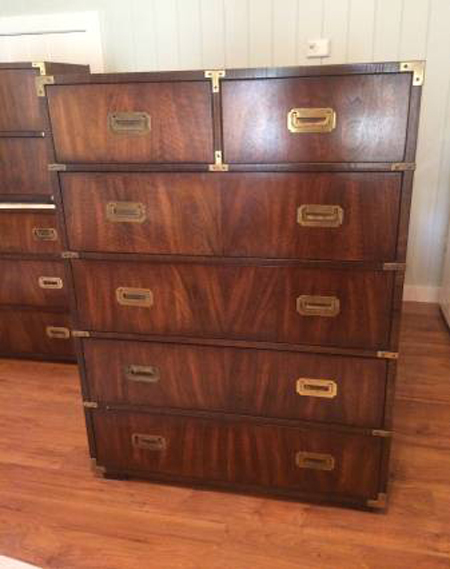 3. Campaign Bedroom Set, 4 Pieces – $350
Are you kidding me?!? Somebody get me a UHaul, and I will drive this set back to Oklahoma. What a steal- considering that this small campaign-style dresser from Land of Nod costs $700.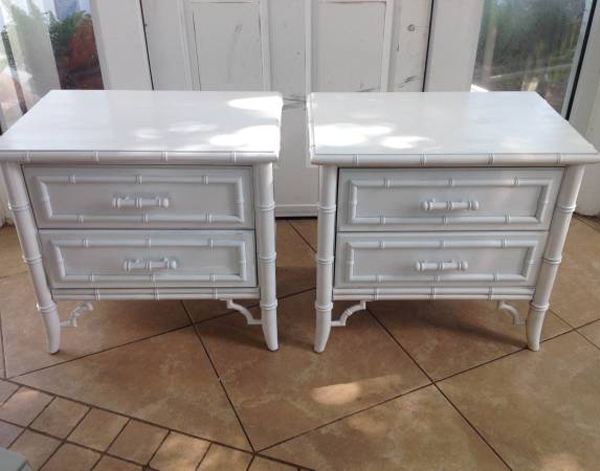 4. Pair of Bamboo-style Chinoiserie Nightstands – $110
Umm…. YES! I've said this before, but I've never owned a matching pair of nightstands (or lamps, for that matter), so I'm kind of a sucker for ones that come in pairs.
5. Mid-Century Modern Basset "Mayan" End Table – $75
6. Chrome Dining Table w/ Glass Top & Four Chairs – $240
You see the potential in this piece, right? I do! It's very Milo Baughman-meets-the-1970s, and would make a great breakfast table.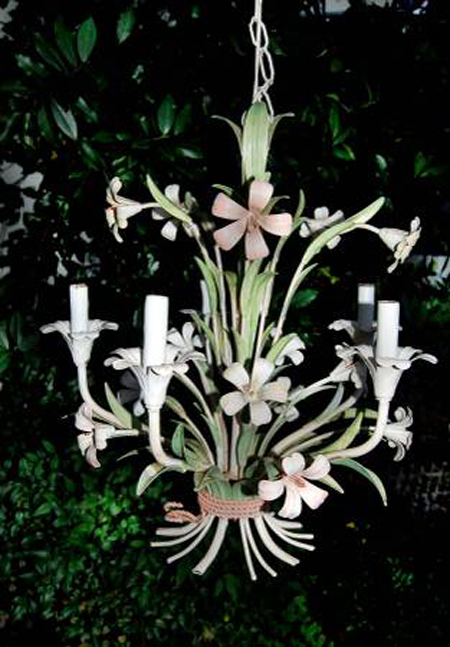 7. Vintage Italian Tole Floral Chandelier – $49
I have a thing for tole lights, and this one is especially sweet. It would look great in a little girl's bedroom, or in a powder room. And at $49, how could you not?
Happy Turkey Day, everyone!