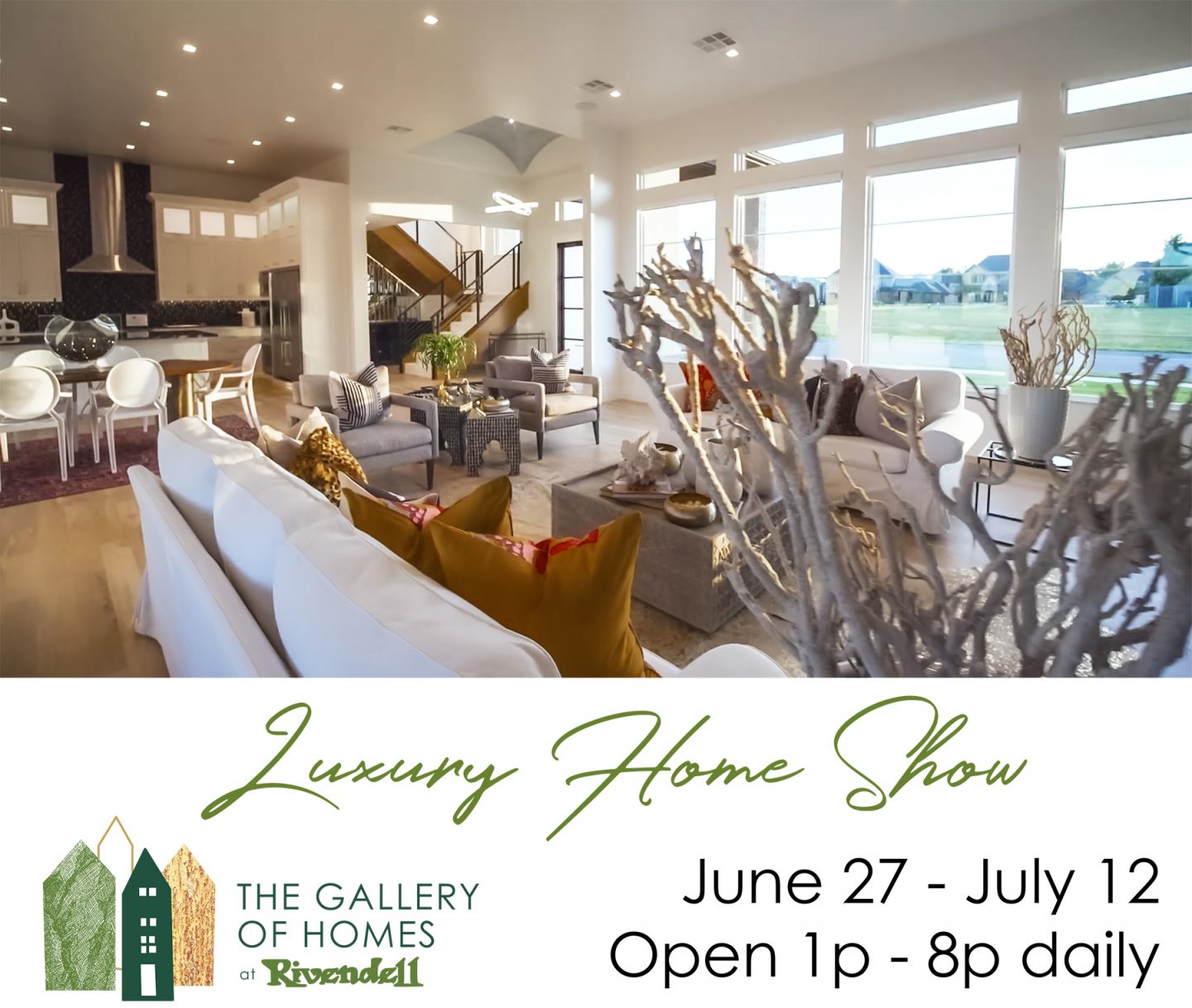 Do you love interiors? Do you find yourself sneaking into Open Houses, even though you're not in the market for a new home? Do you have Pinterest boards named after each of the rooms in your home? Do you have secret wishlists on HOUZZ? Do you make frequent trips to Home Goods "just to look?" Can you recite the names of the homes from every episode of Fixer Upper from memory?
If you answered 'Yes' to any of of the questions above, you might be, what I like to call, a home design addict. Join the club. 😉 And if you answered 'Yes' to any of the questions above, then this post is for you!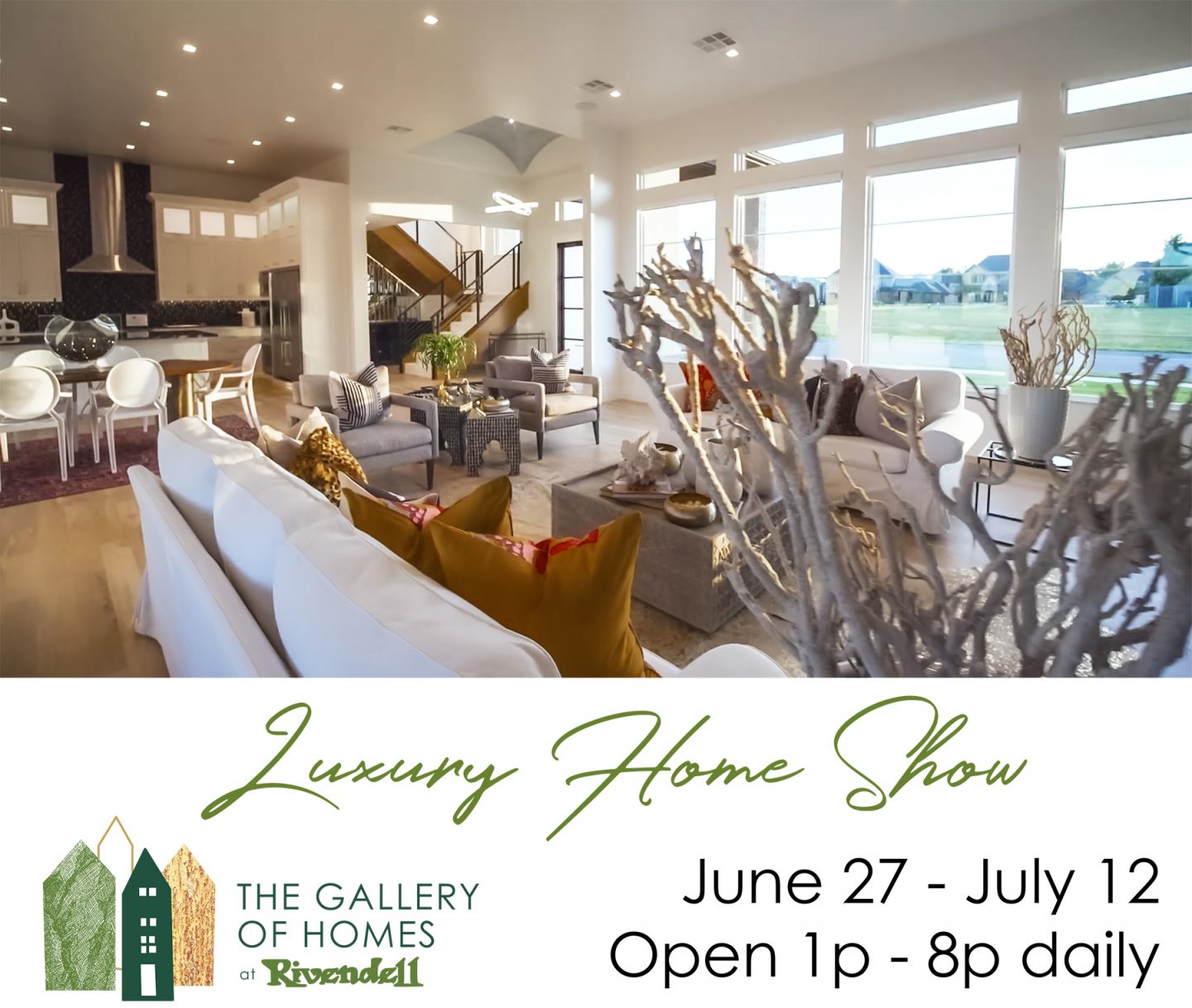 And if you live in the Oklahoma City/Moore/Edmond/Norman area, you're in luck! Because my favorite luxury home show I've ever attended is happening right now in South Oklahoma City. The Gallery of Homes at Rivendell is a home tour that features 4 unique, custom-built homes in a new development phase in the upscale neighborhood of Rivendell, located just minutes from downtown Oklahoma City. I'll share a little bit more about the show below, but before I get to that, here are some details for the show:
What: The Gallery of Homes at Rivendell Luxury Home Show
When: June 27- July 12, from 1pm-8pm daily.
Where: the Rivendell entrance on May Avenue and SW 131st Street
How To Buy Tickets: You can purchase tickets from the show's website, or at the gate upon arrival. Tickets are $10/piece, and all proceeds benefit The Sparrow Project and Moore Faith Medical Clinic.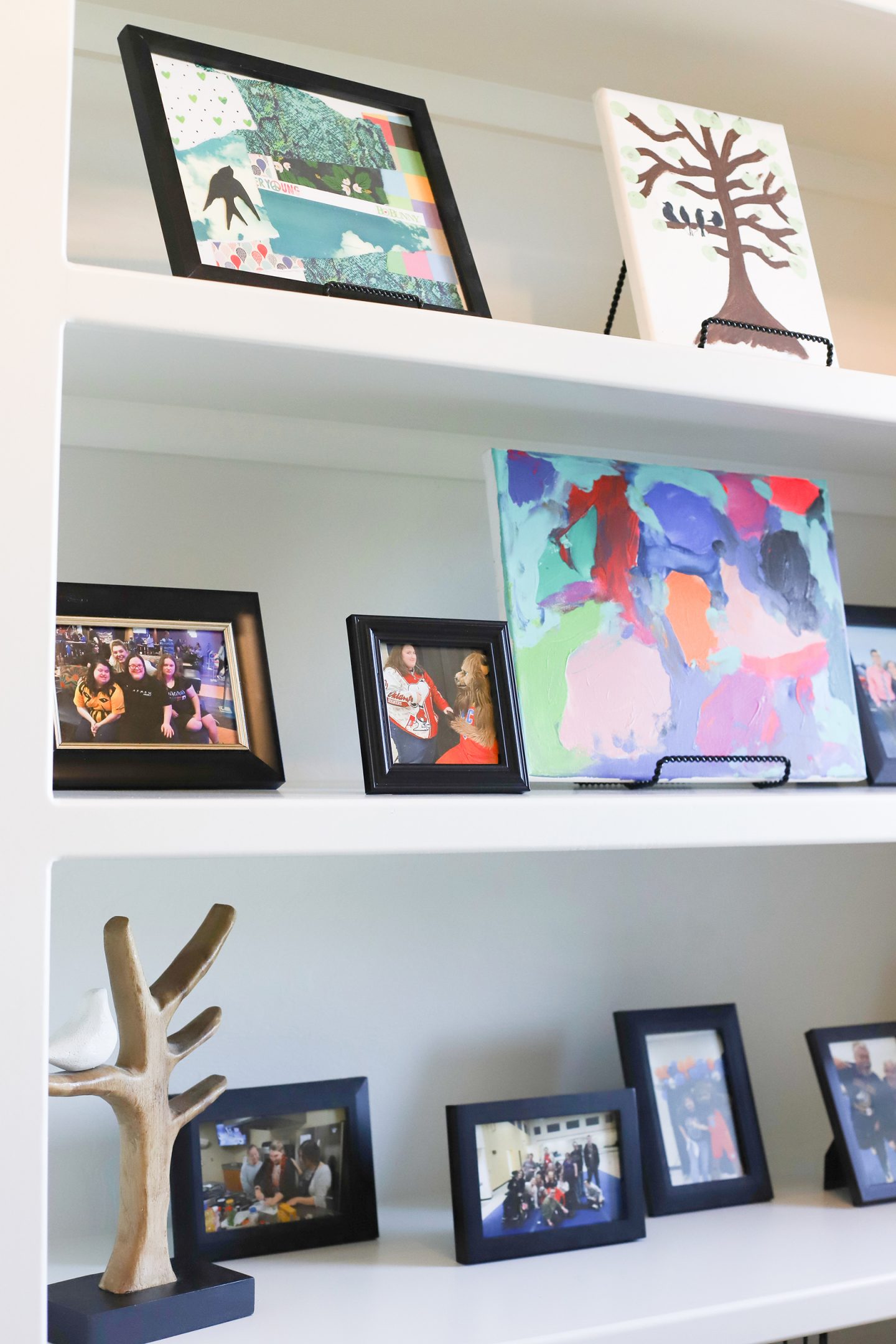 Before I get to the homes featured in the show, I want to point out a unique feature of this home show: as I mentioned earlier, all proceeds from the ticket sales benefit two local charities in the Moore/South OKC area: The Sparrow Project and Moore Faith Medical Clinic. A show that is chalk-full of interior inspo and benefits those in need? Talk about killing two birds with one very good stone!
The first charity is The Sparrow Project, which serves adults with intellectual disabilities. Their mission is to provide disabled adults with meaningful lives and purpose, which they achieve through classes, volunteer opportunities, social events and activities.
Moore Faith Medical Clinic is a non-profit that seeks to help the uninsured and underserved population in Moore with medical issues. Their aim is to share the love of Christ through offering free, quality medical care to those in need.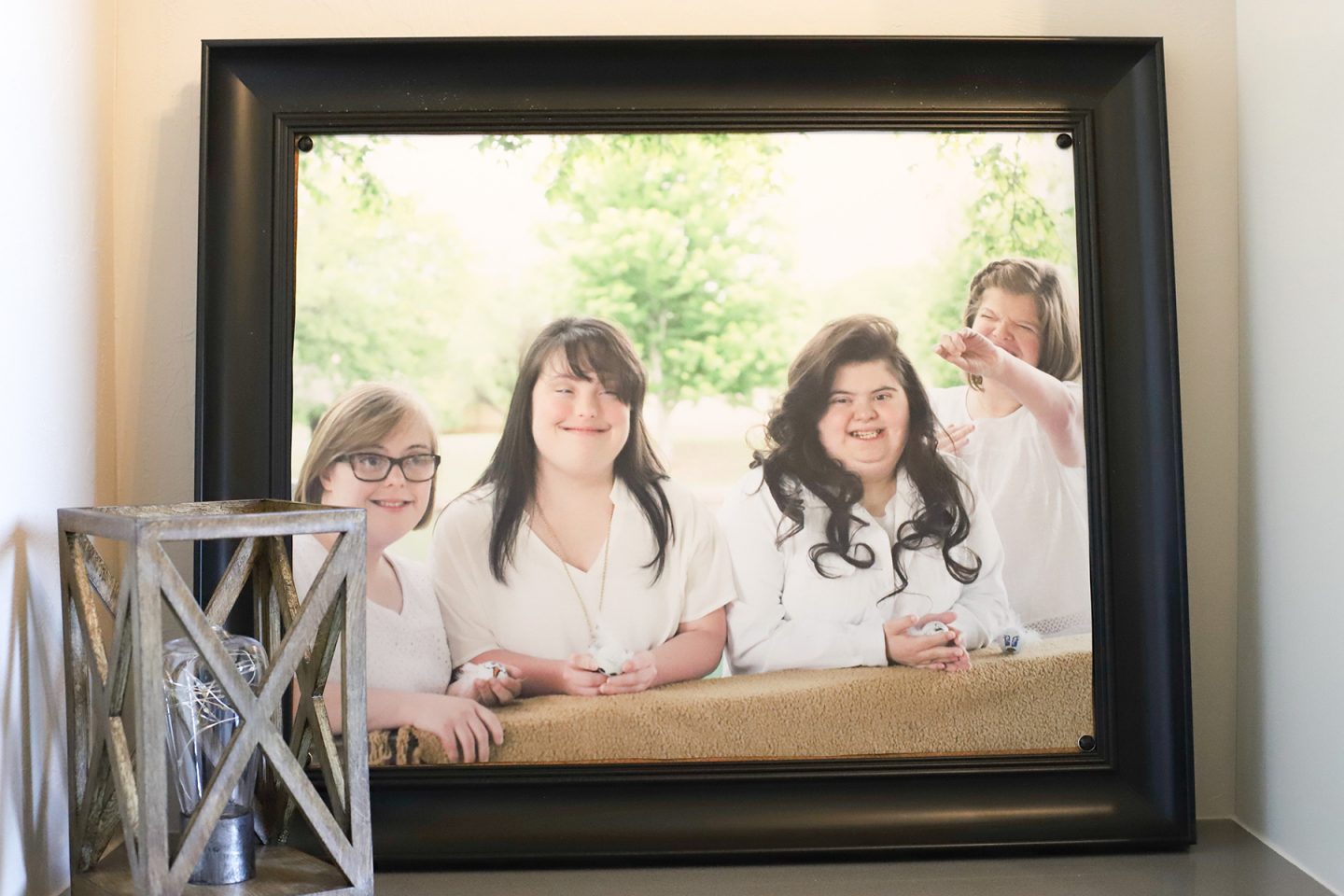 I was able to tour each of the 4 homes last week. The homes were built by 4 different builders, and what stood out to me was how unique each home was- each having it's own "vibe" and character! In addition to the built features of the home, each was styled to perfection by a different designer or brand. I left each house so inspired, with a mental list of all of the changes I wanted to make to my own home! We are actually in the midst of designing our master bathroom remodel, and seeing so many design ideas "in the flesh" was so helpful and refreshing.
To take a sneak peek into the 4 homes at Rivendell, check out the photos I snapped during my tour. Keep in mind, I saved the best parts of the home for the tour, but the images below should wet your pallet. 😉
HOUSE No. 1
Builder: Huffman Homes
Staging: Anissa Fowler Designs
Furnishings: Live Boho
Vibe: Modern Retro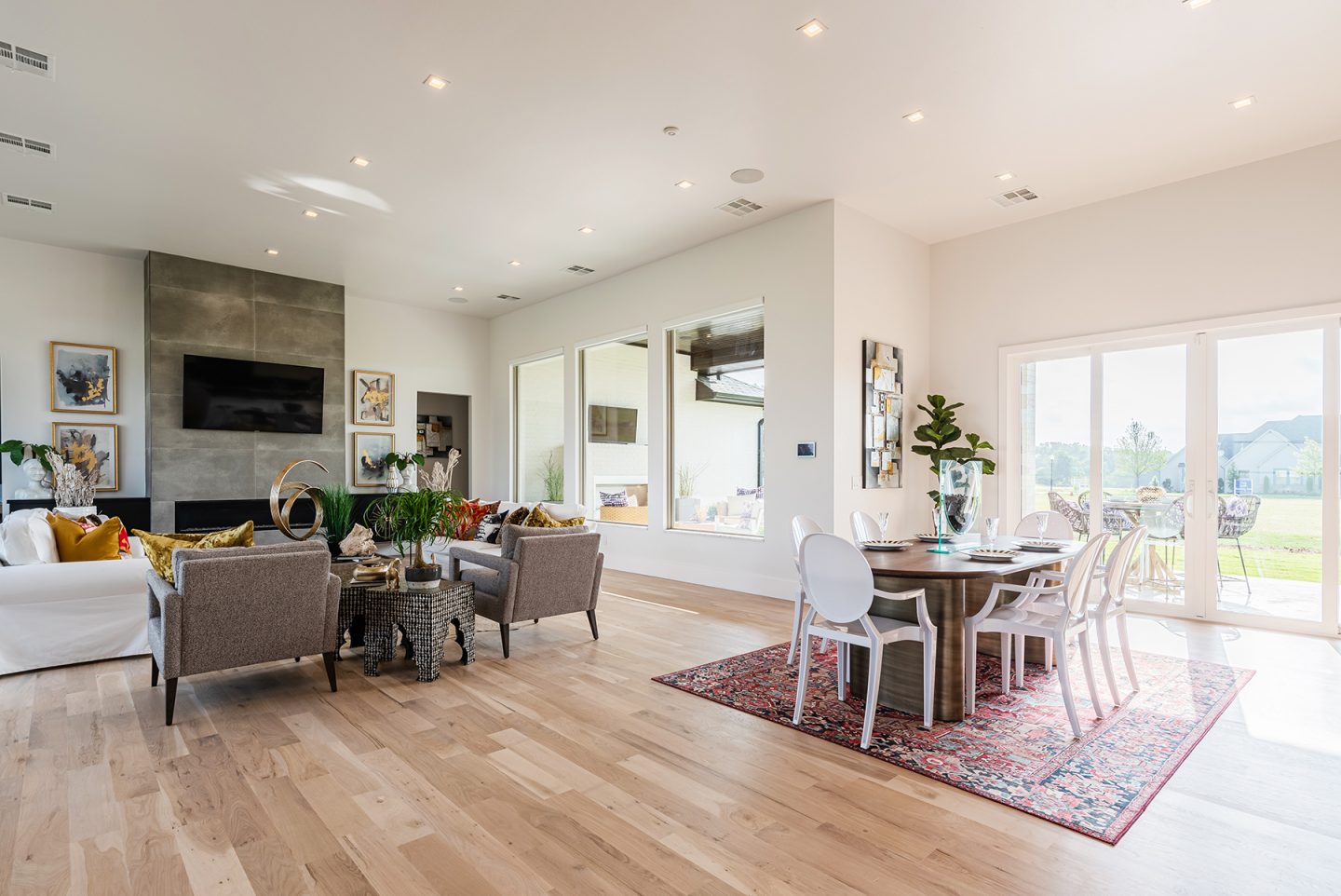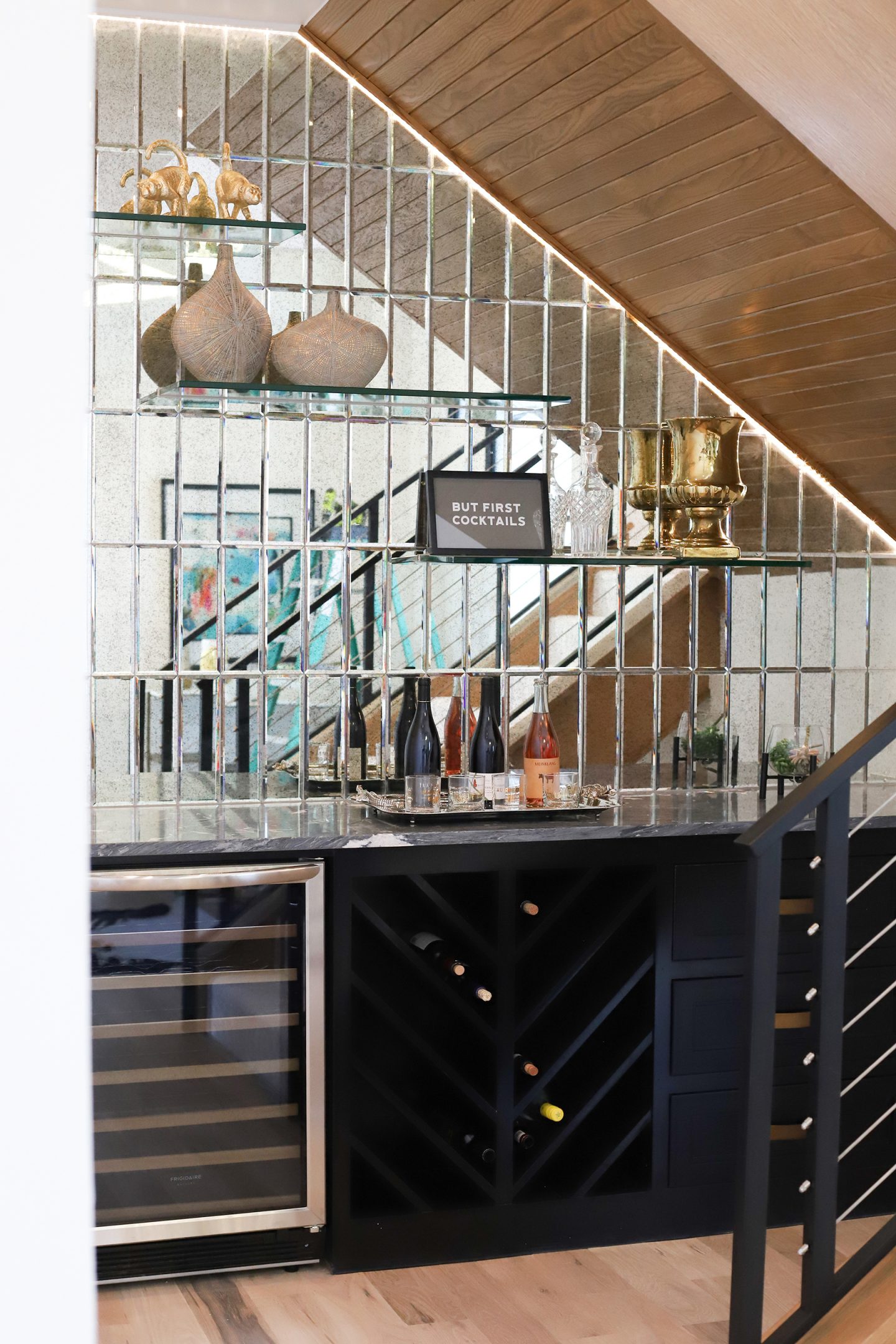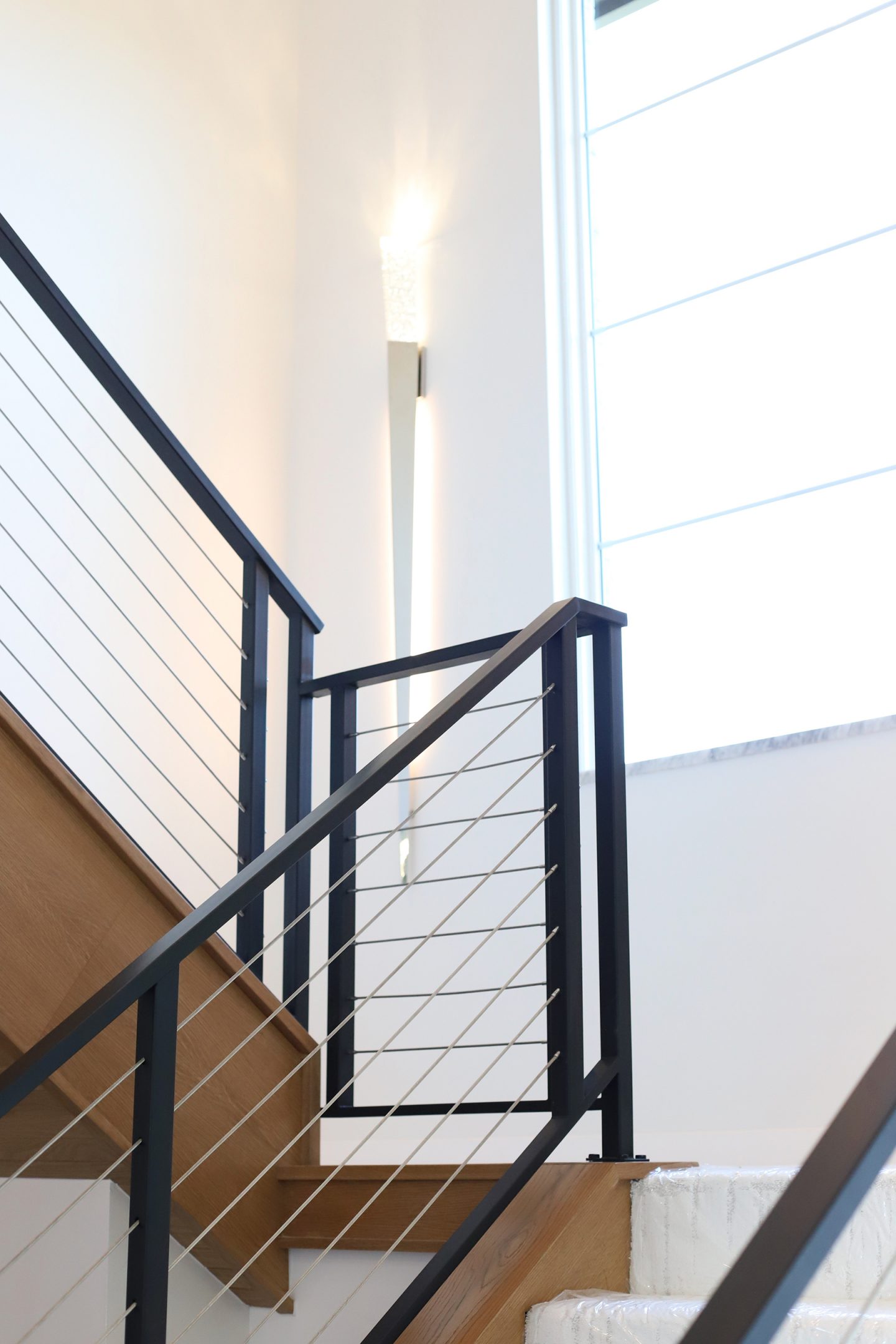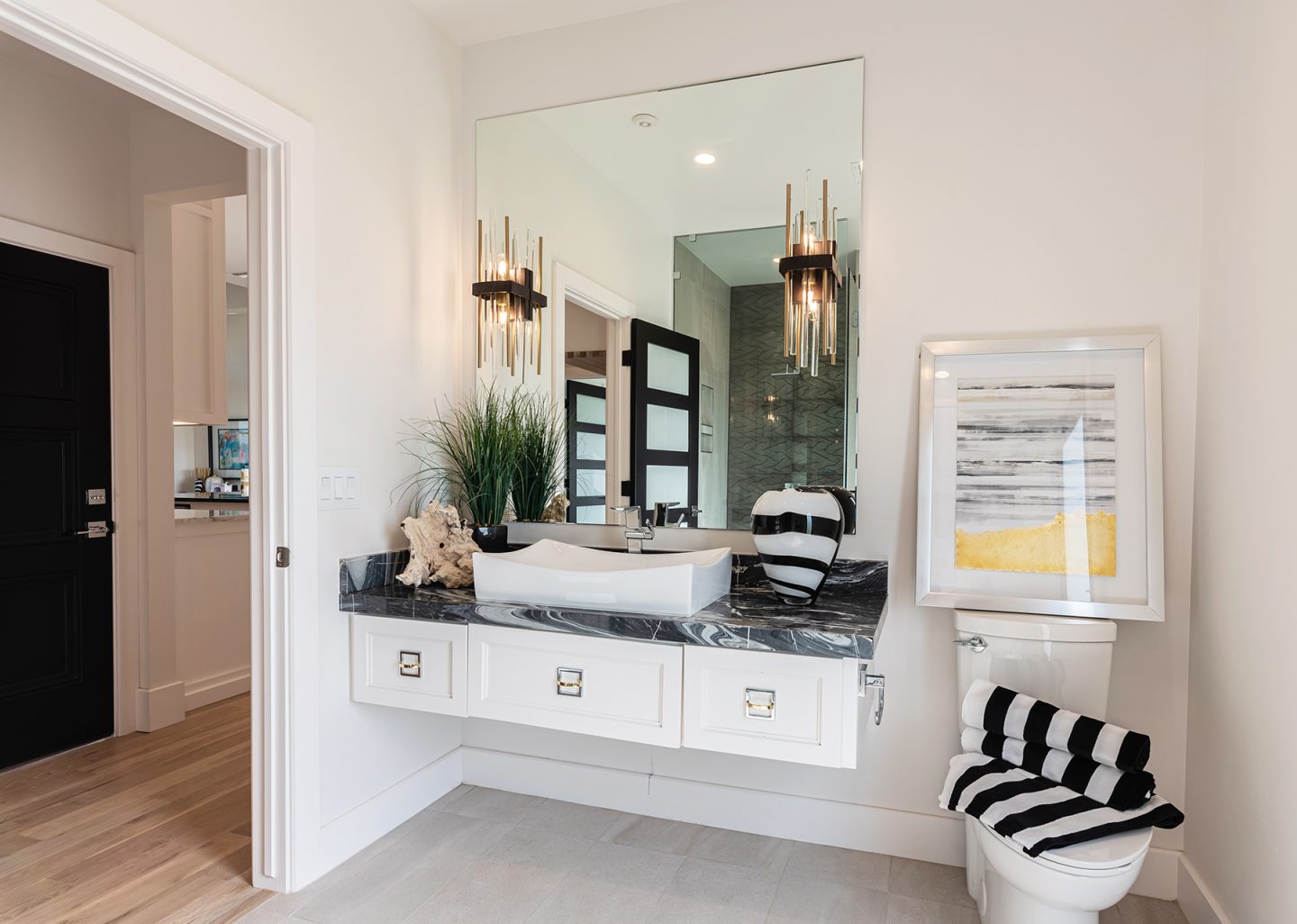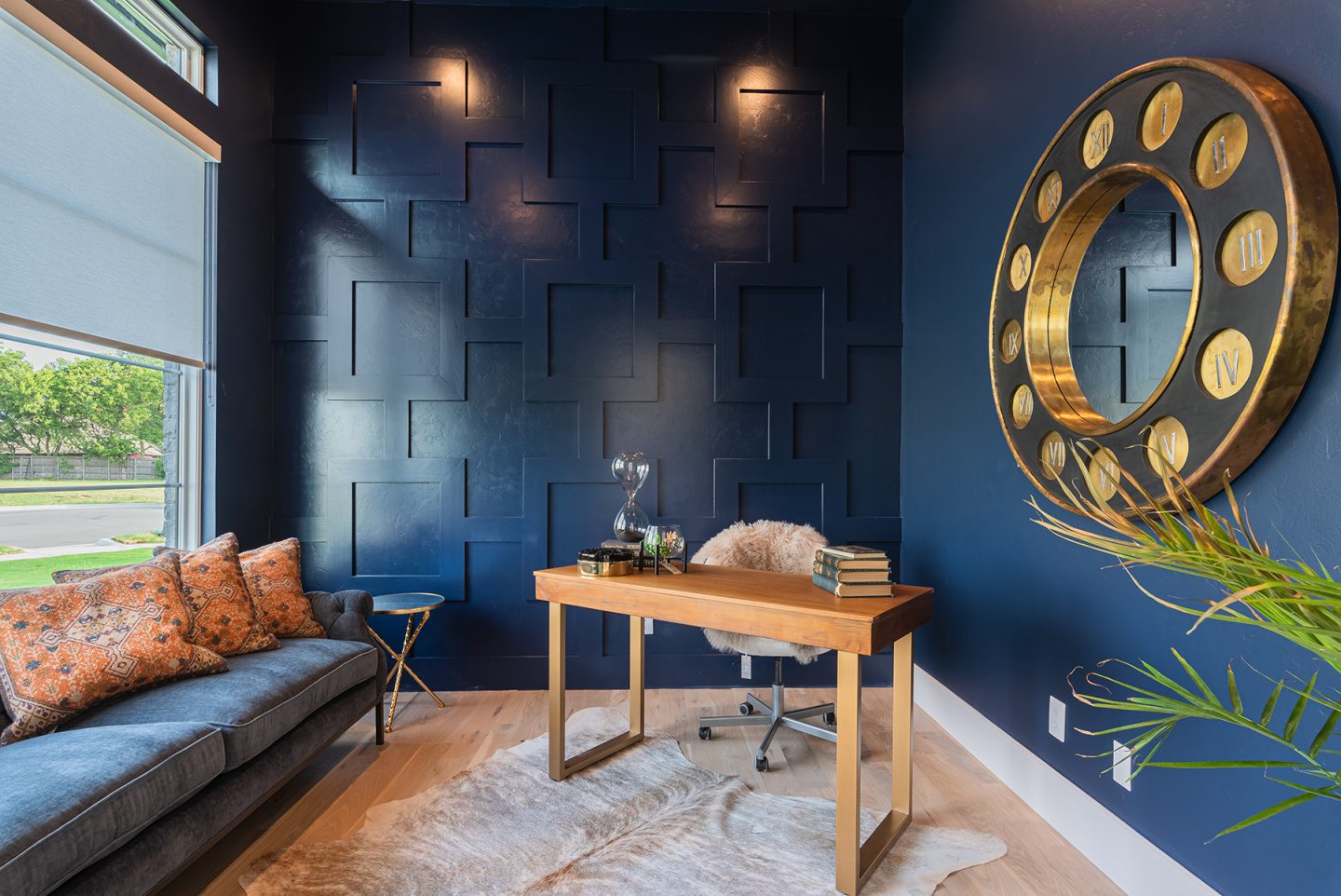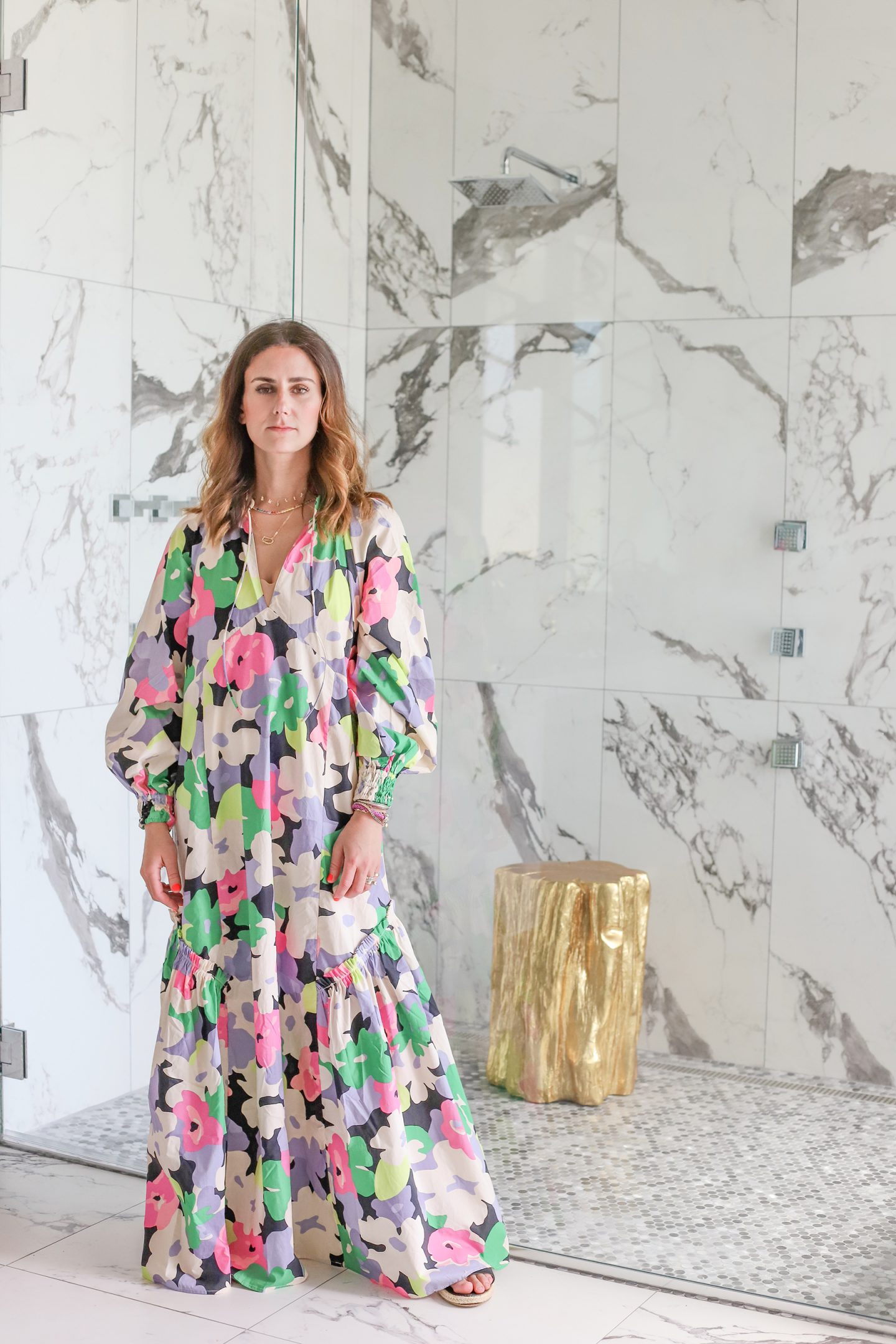 HOUSE No. 2
Builder: Tatum Homes
Staging: Shelly Cook-McInroe, CDS Designs
Furnishings: Live Boho
Vibe: Mid-Century Luxe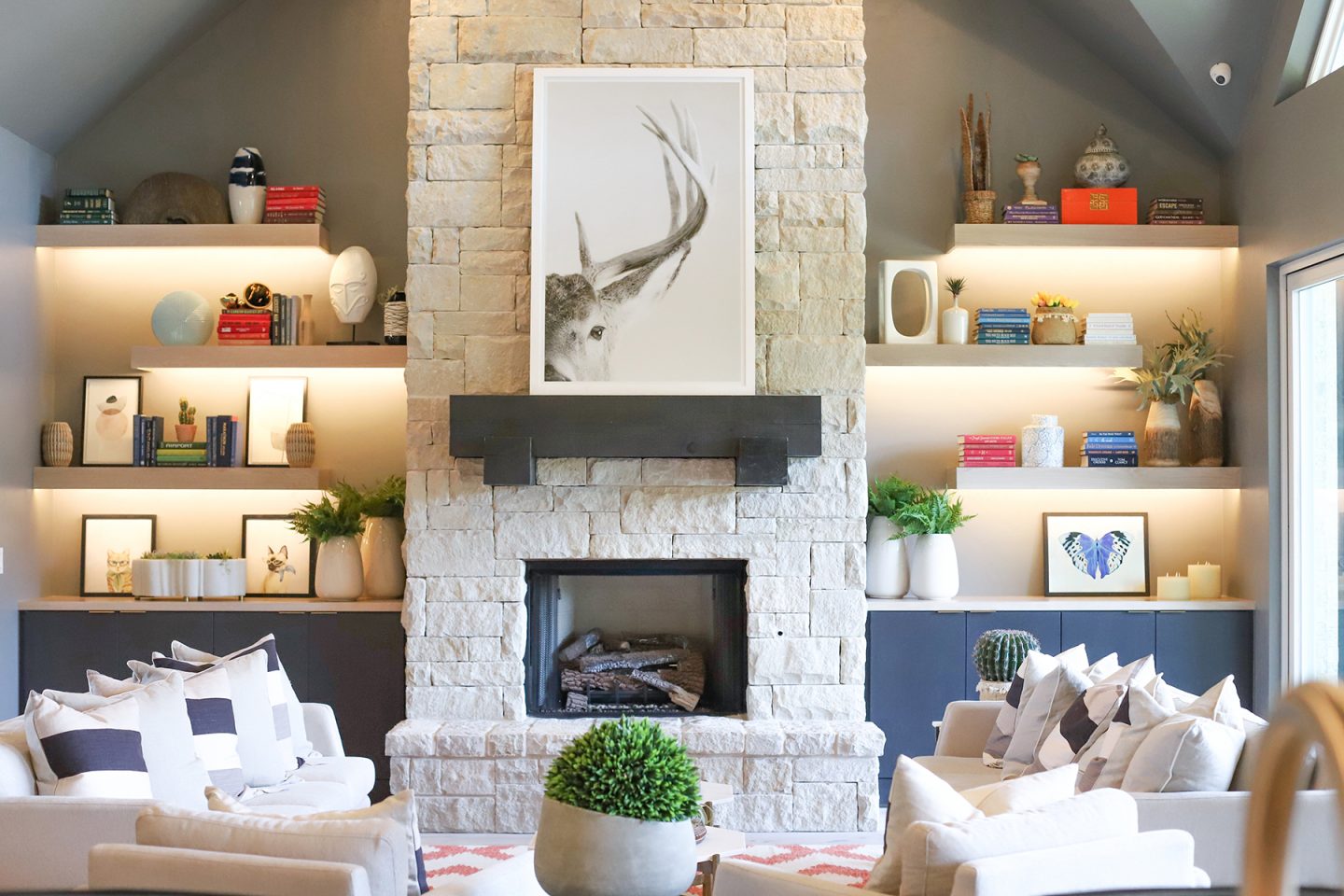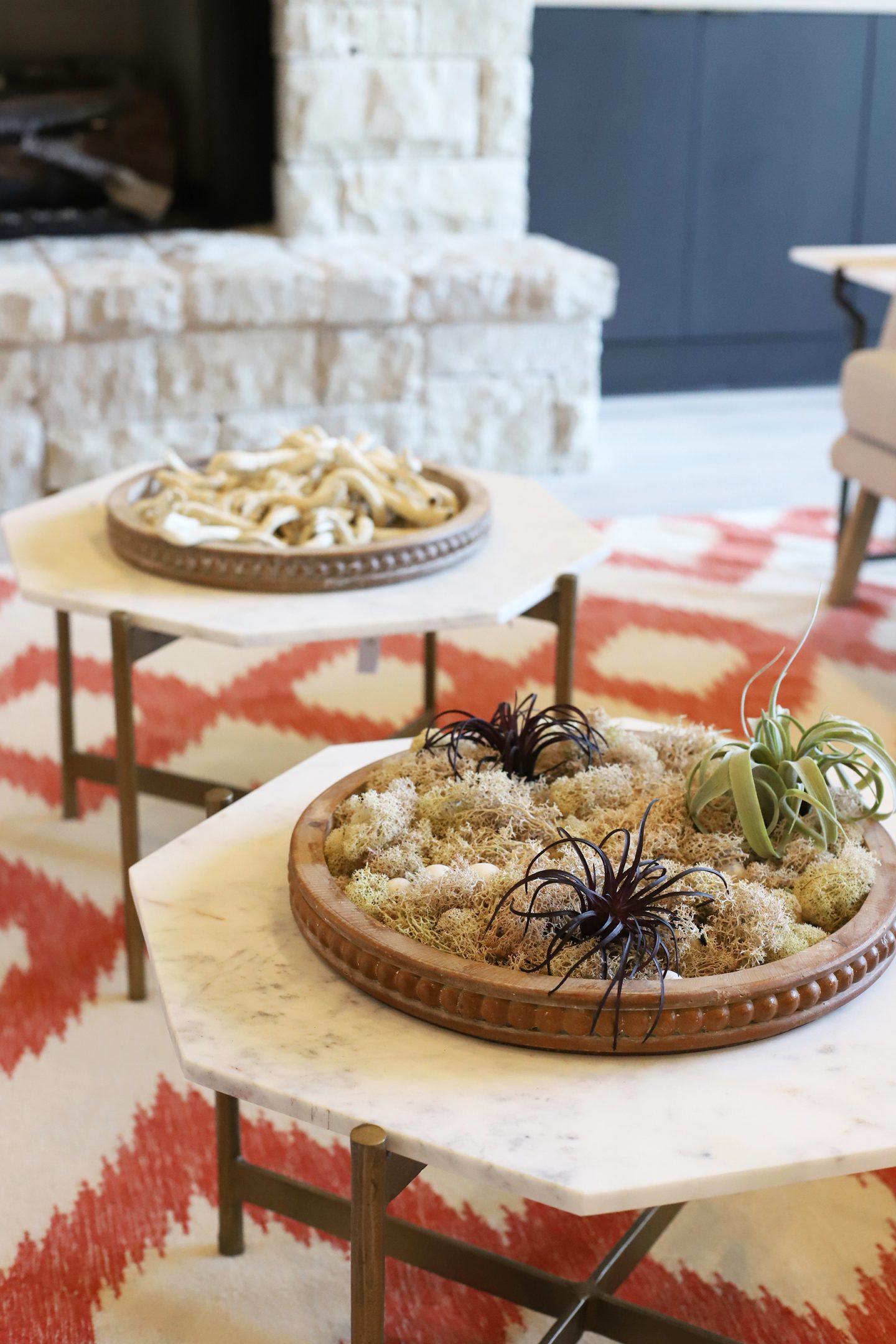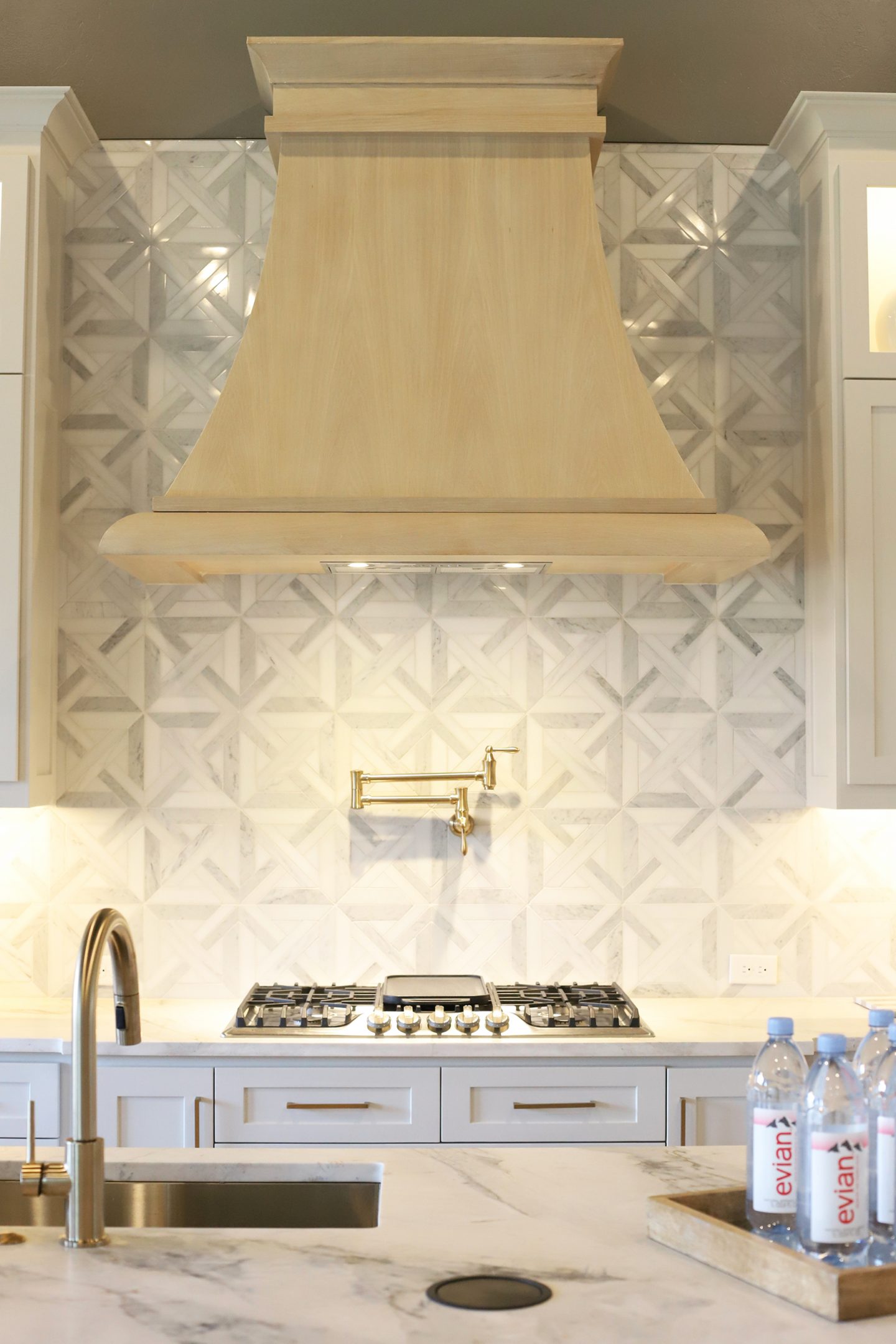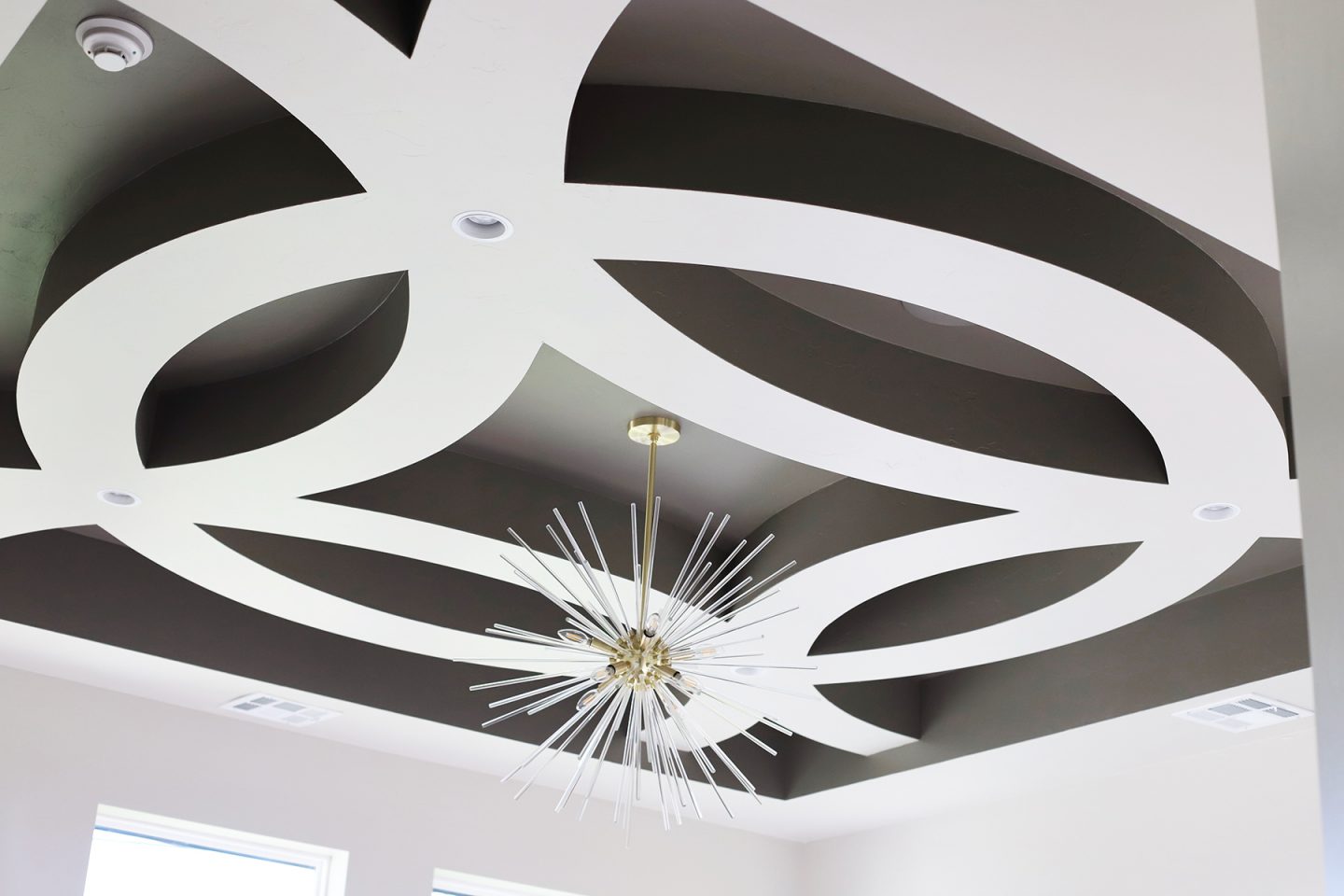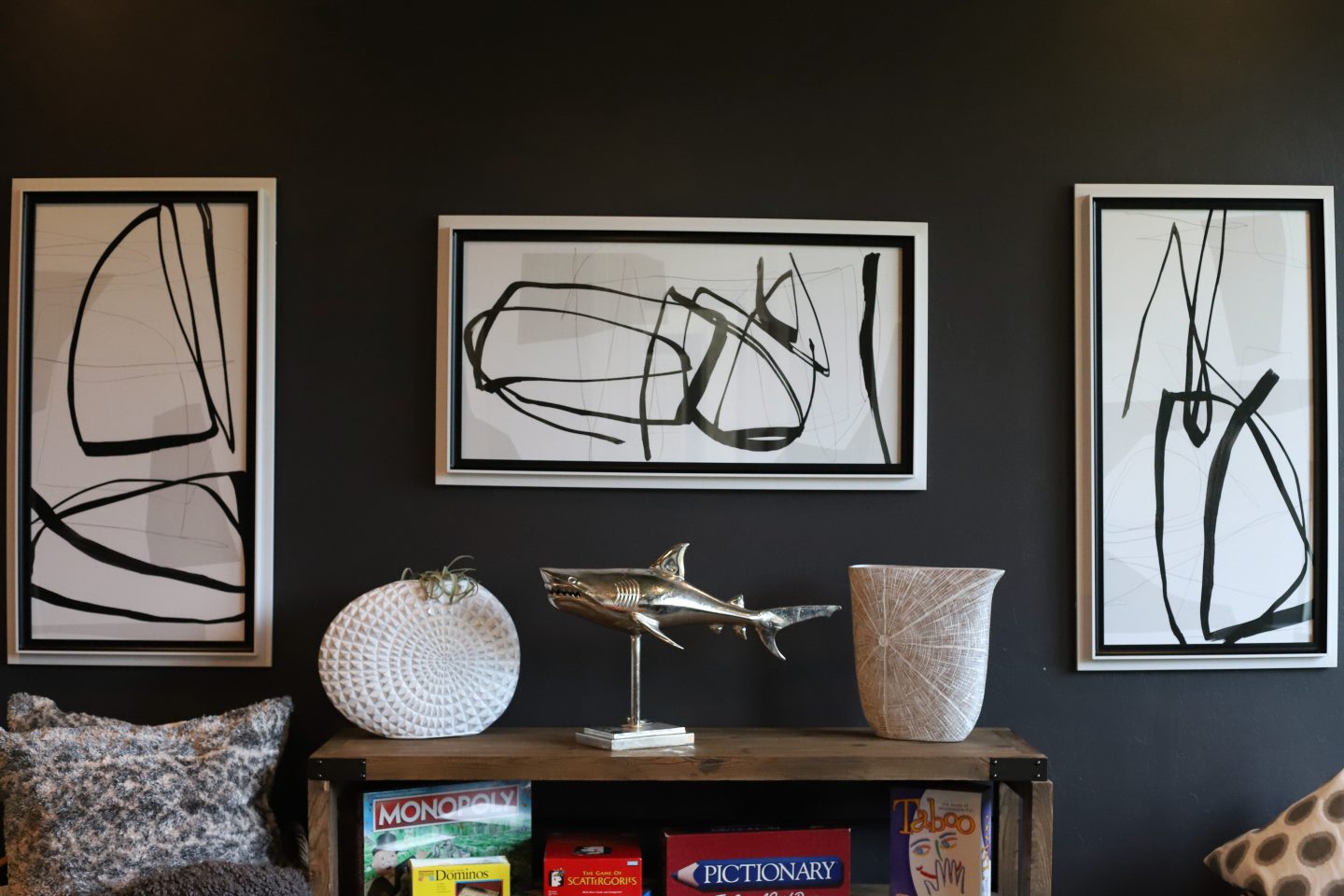 HOUSE No. 3
Builder: Stonewall Homes
Staging: Shay Moore, SJM Designs
Furnishings: Henry Interiors and SJM Staging
Vibe: Modern Transitional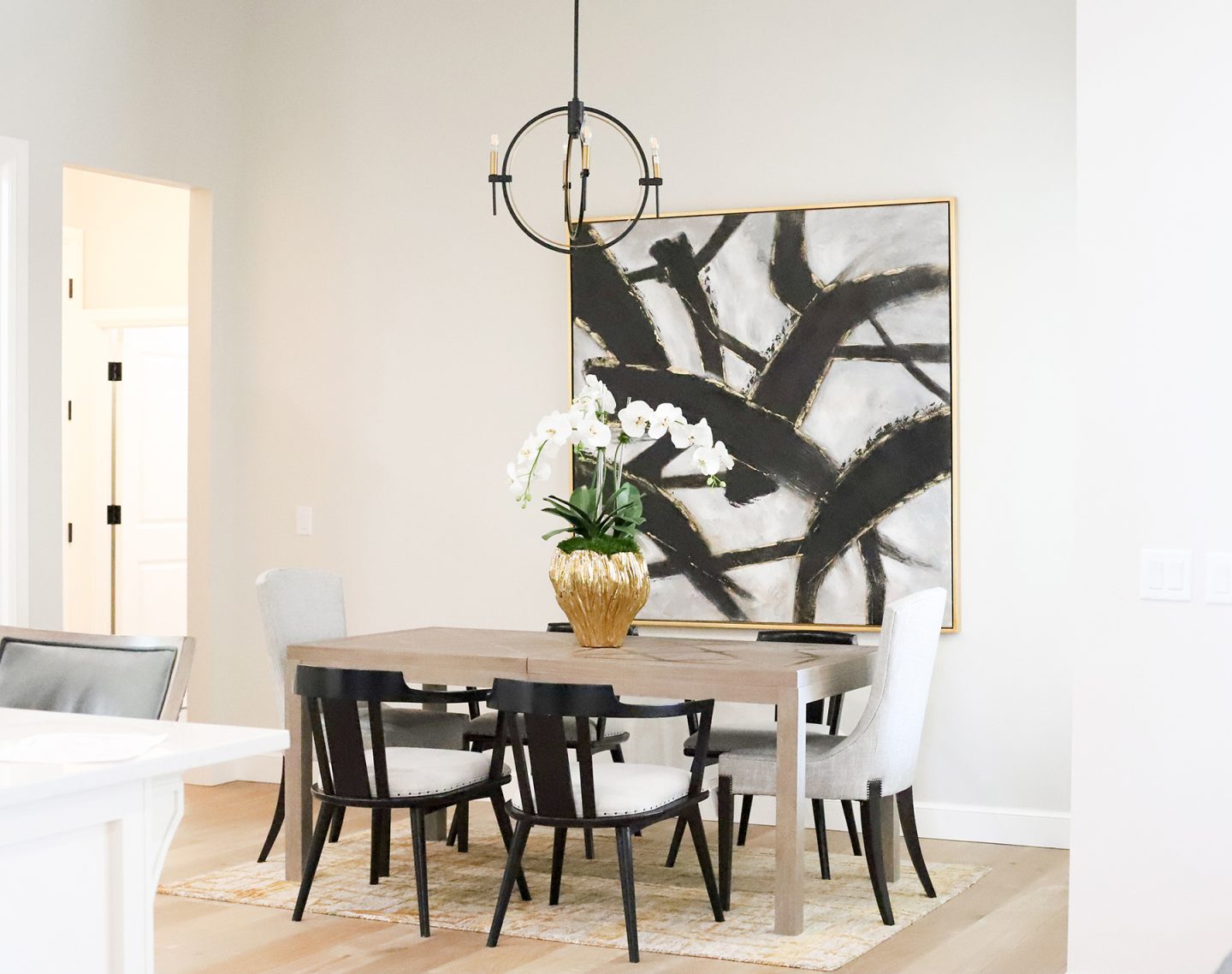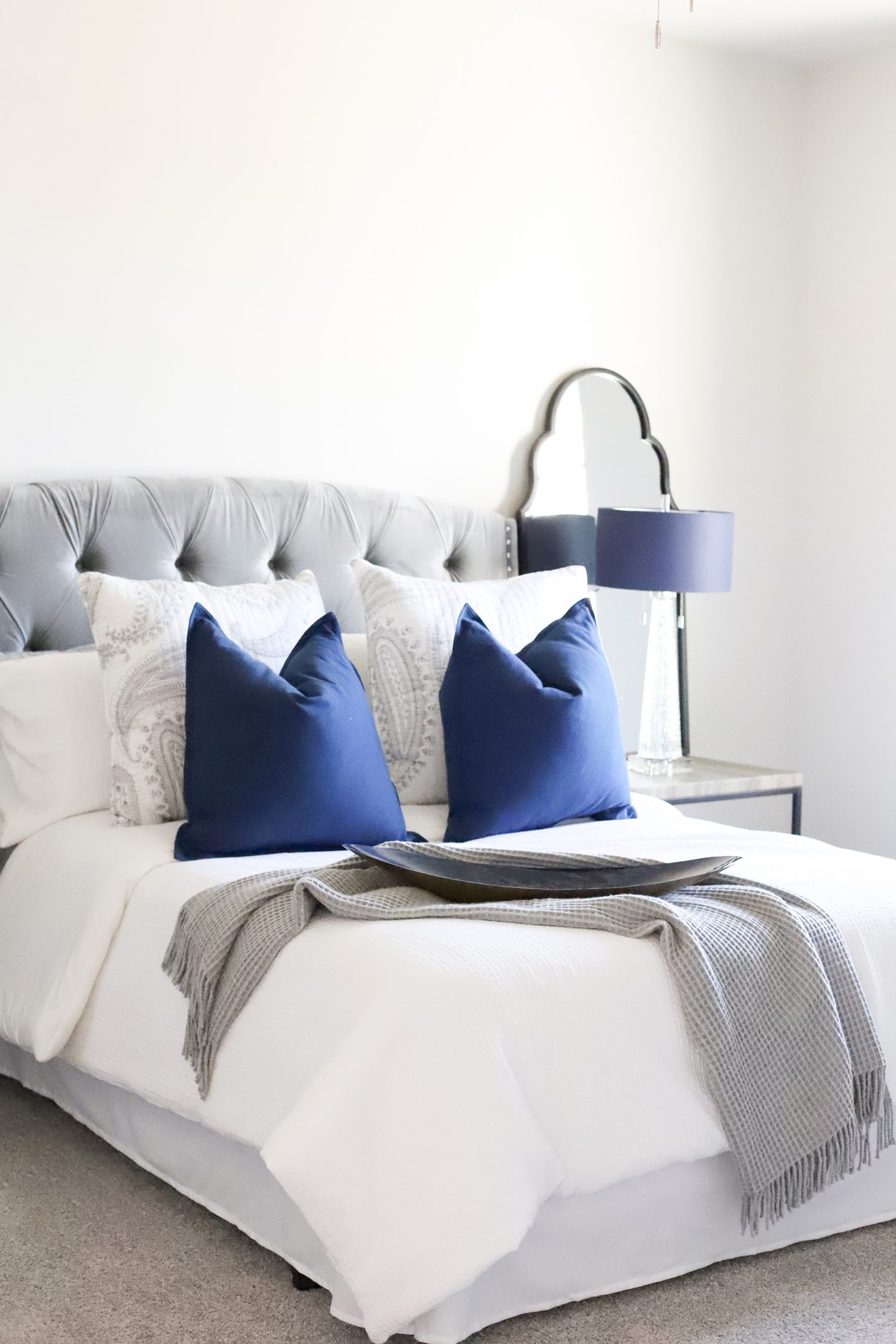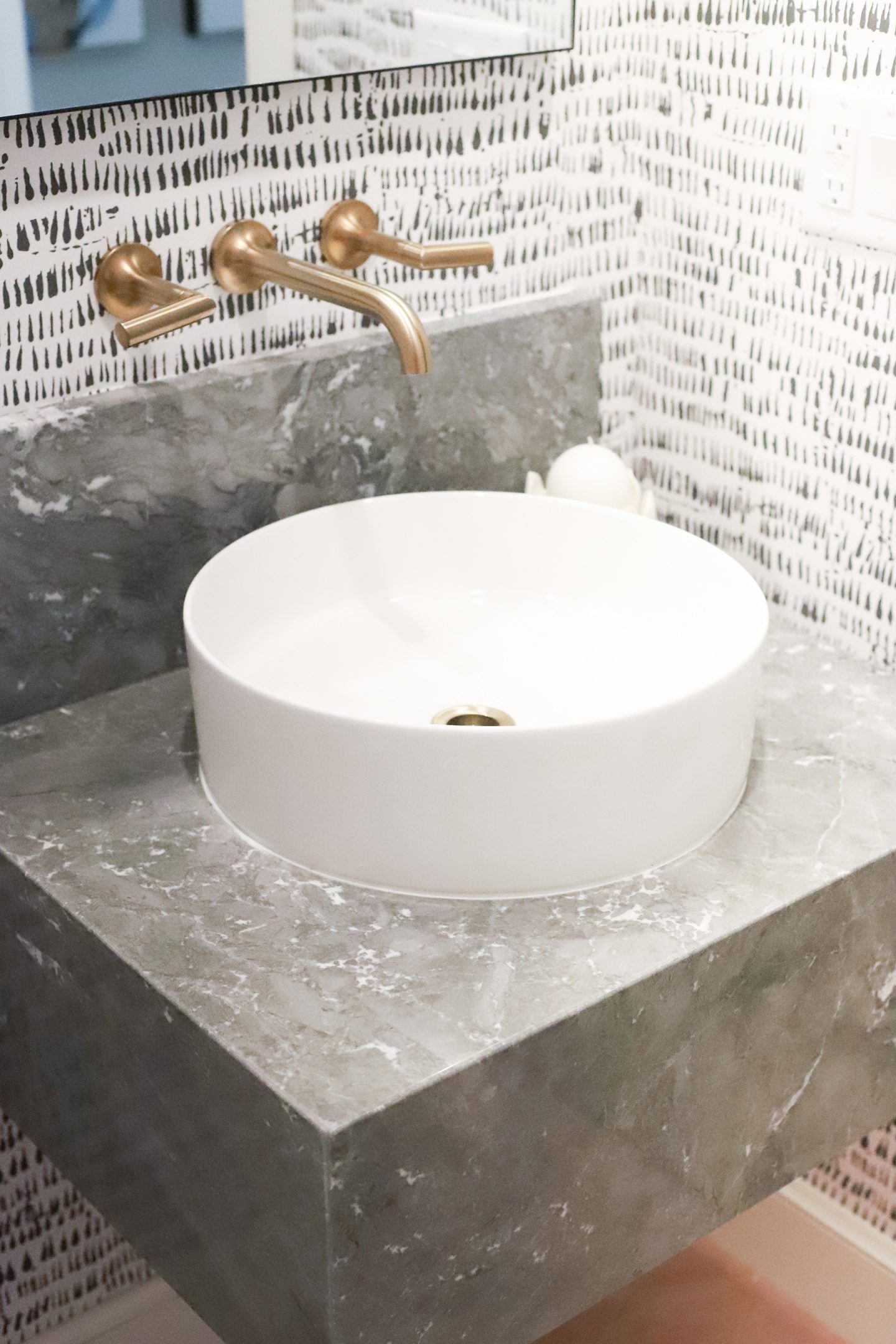 HOUSE No. 4
Builder: Craig Smith Building
Staging: Huff & Co Designs
Furnishings: Ethan Allen
Vibe: New England Coastal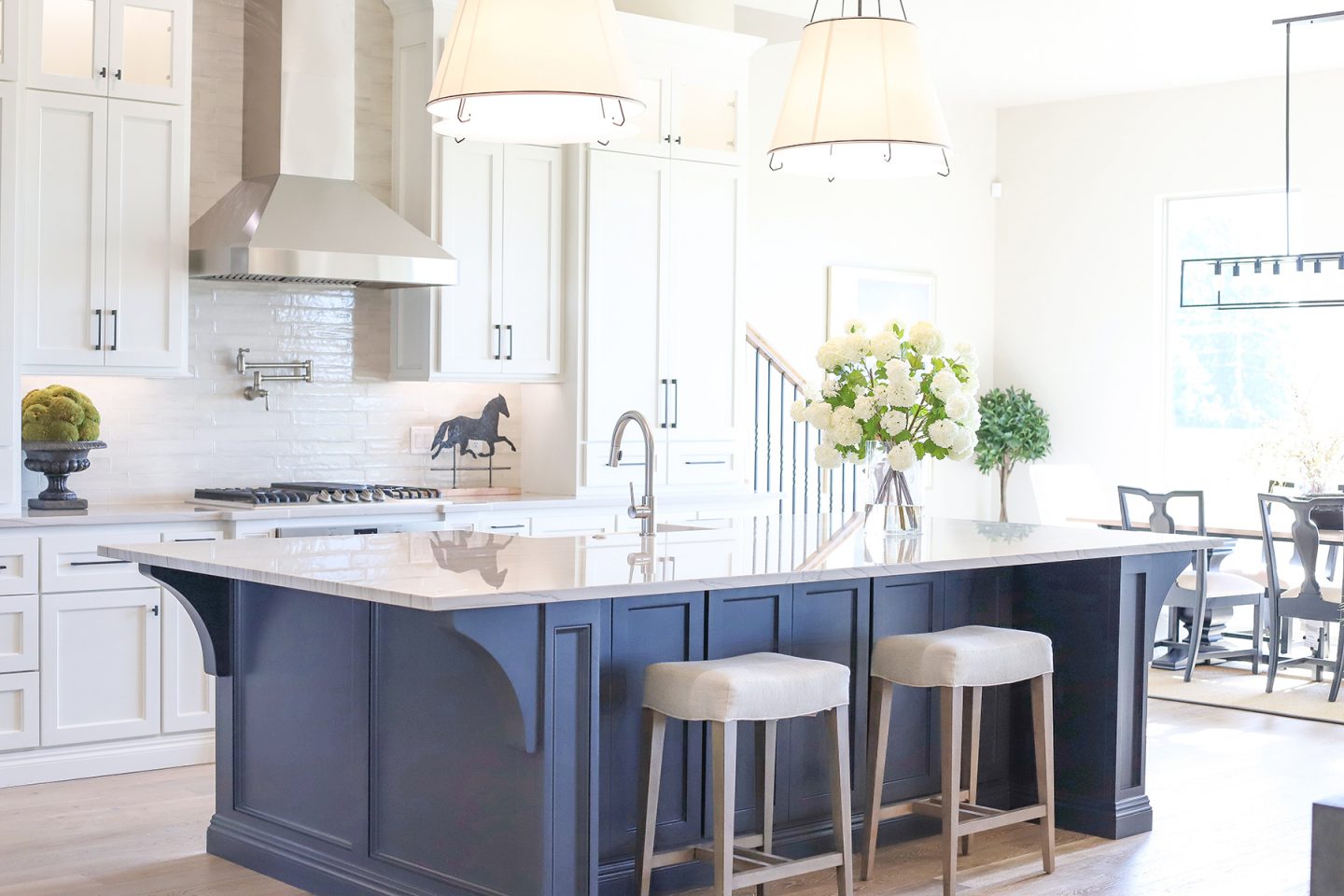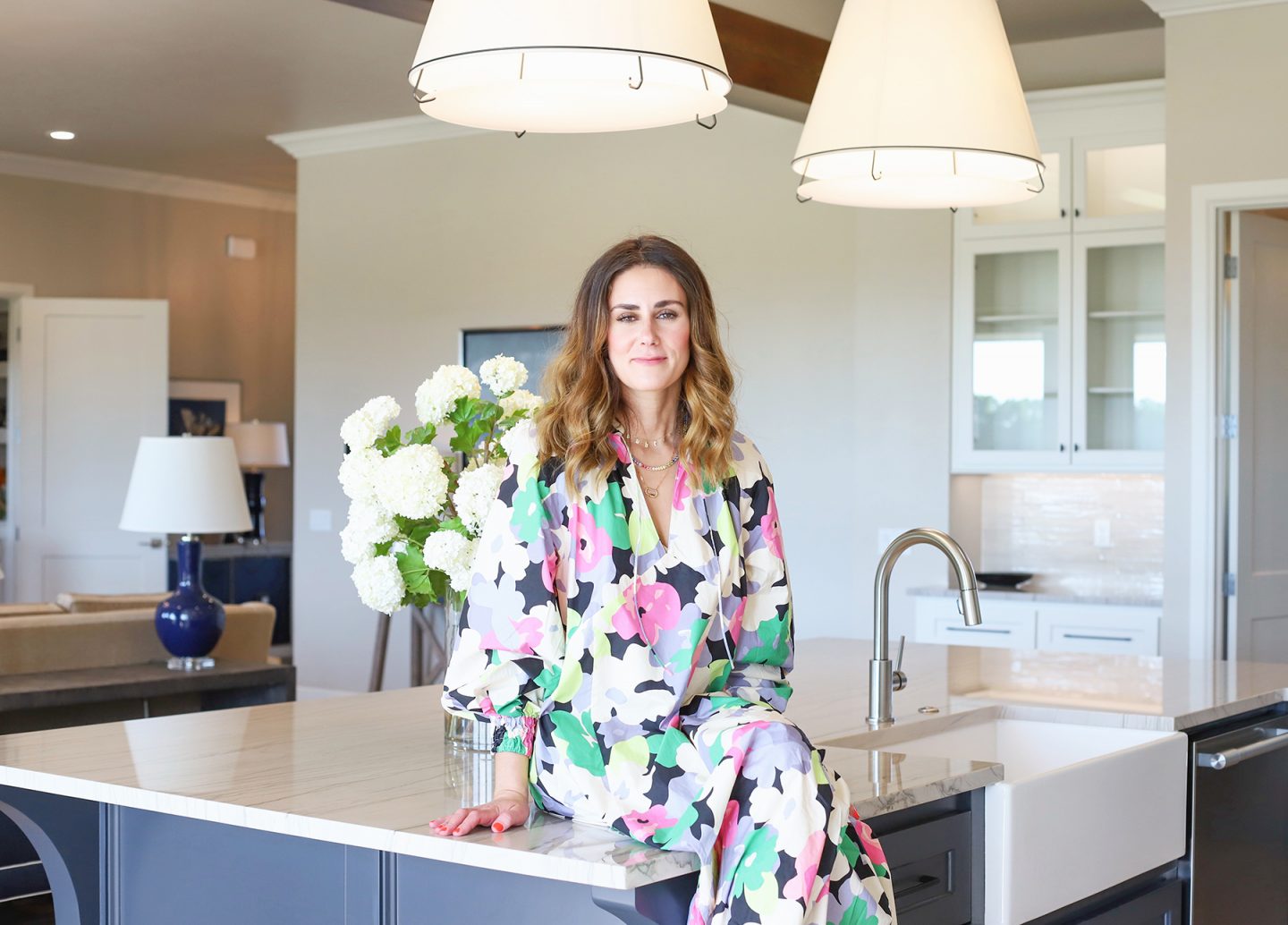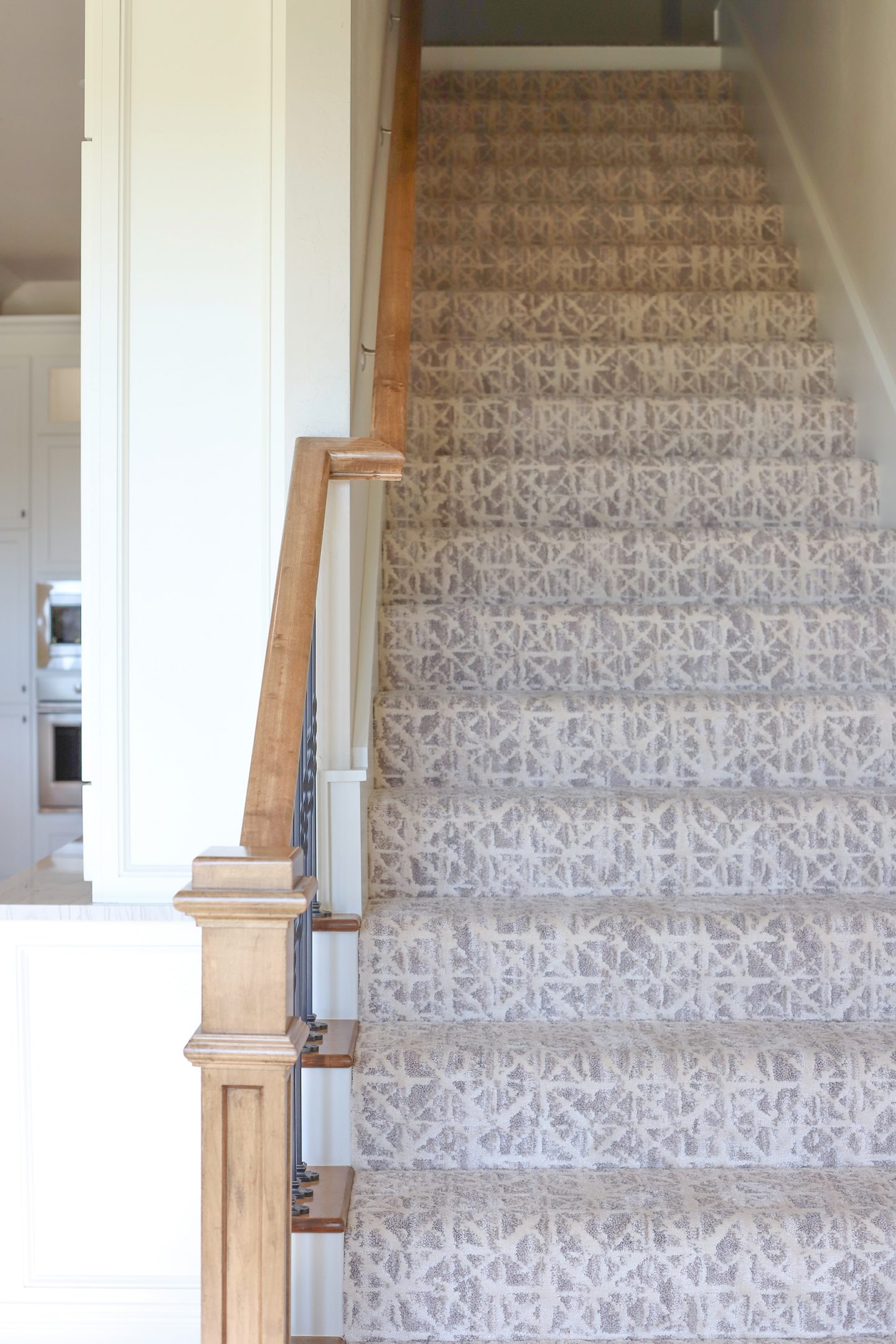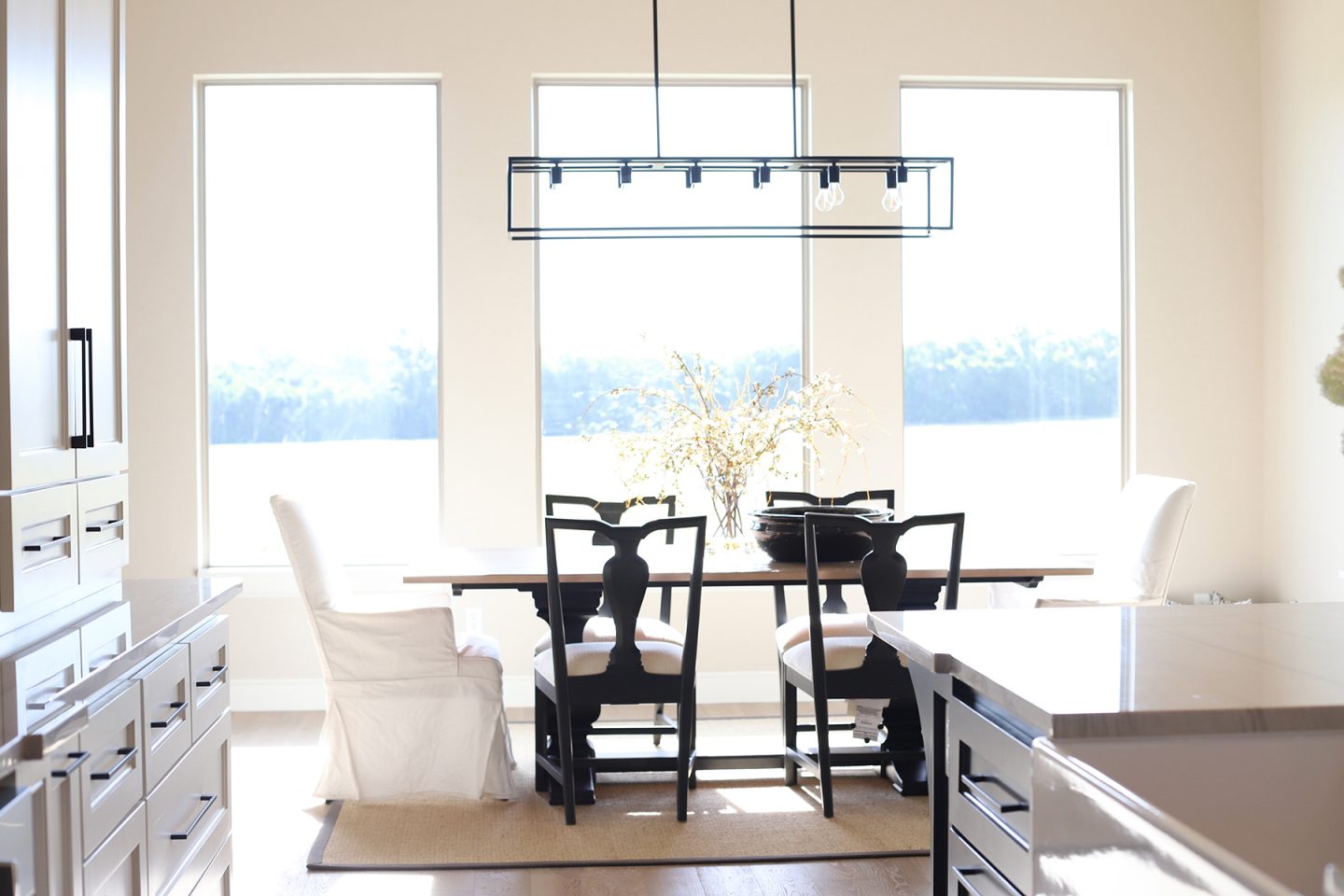 I want to hear from you all- which home is your favorite? 1, 2, 3, or 4?