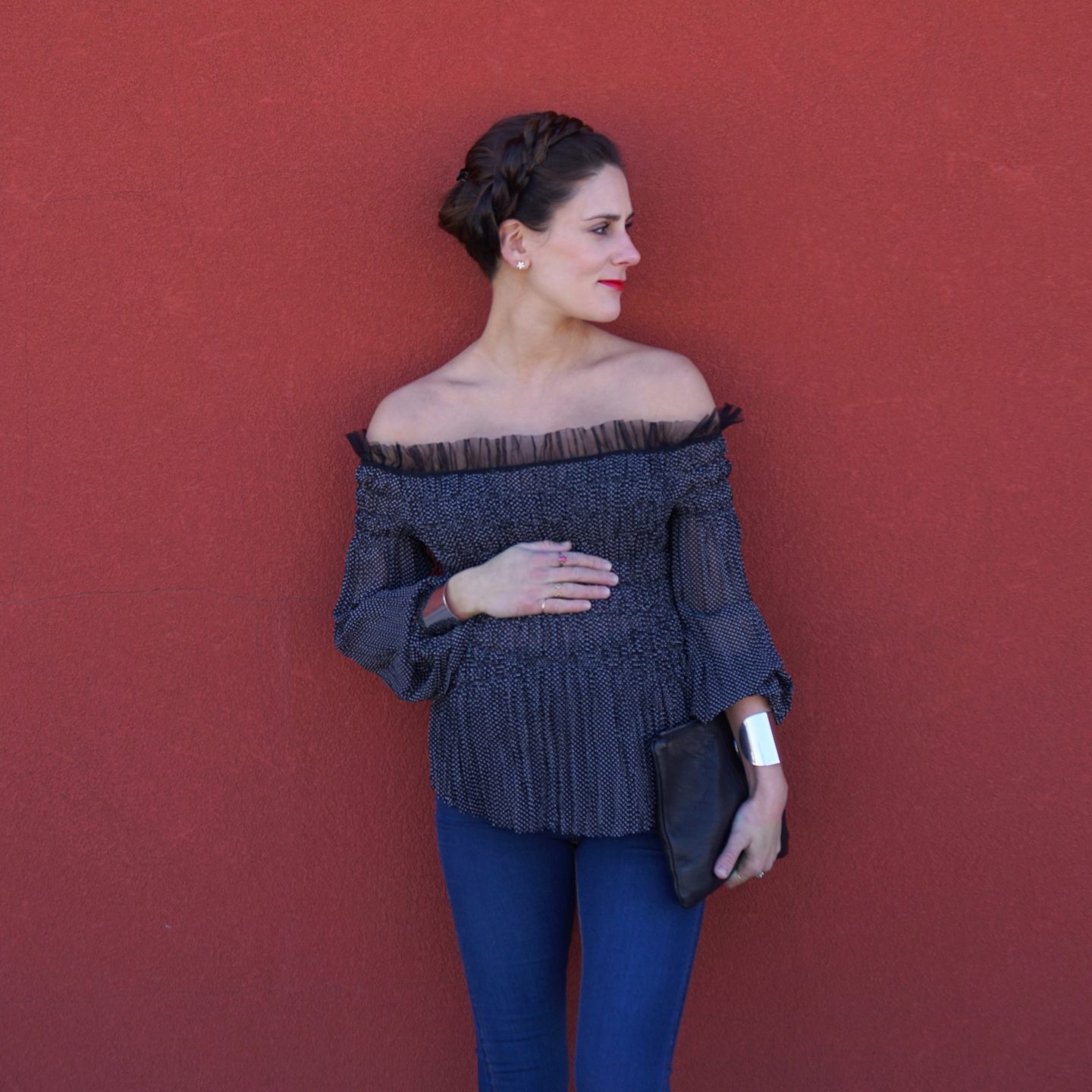 Remember that time when I said it would be my last bump style post? And then I said it again? Well, this time I mean it… because I'm being induced on Saturday, which means I no longer have a say in the matter. 🙂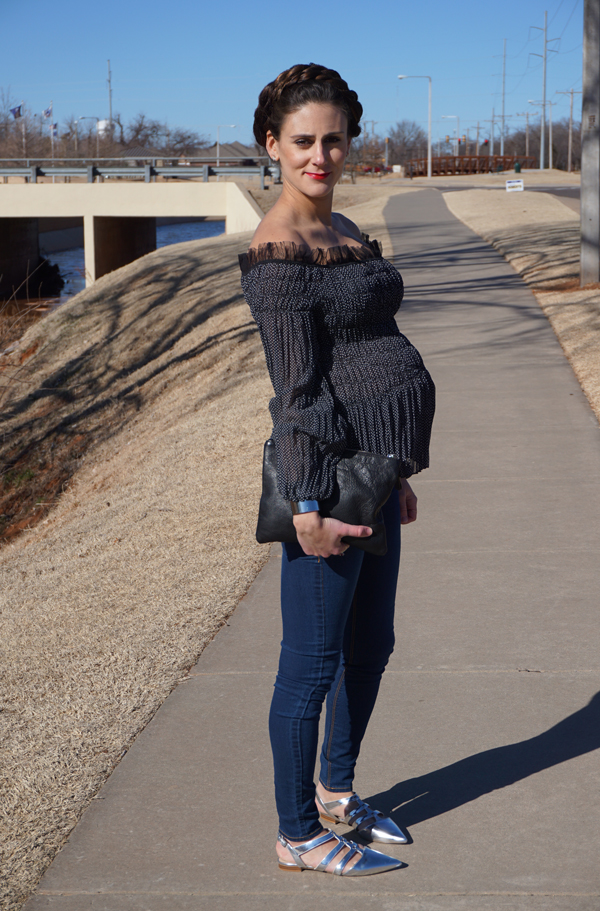 For those of you who don't know me, I need you to know something: I am a clothes hoarderrrrImean… lover. Case in point: I have still have (and actively wear) clothes that I bought when I was fifteen (I'm thirty now), like this vintage Vivienne Tam off-the-shoulder top. Because if you buy a quality piece of clothing that you really love, it would make sense to hang on to said piece, right? Well, I have about 50 of those pieces… and this is one of them. Likewise, the saying is true: if you hold on to something long enough, it will eventually come back in style. And with the trend cycle growing smaller and tighter each year, you can assume that "eventually" will probably be less than 7-10 years from the time you bought it.
I digress.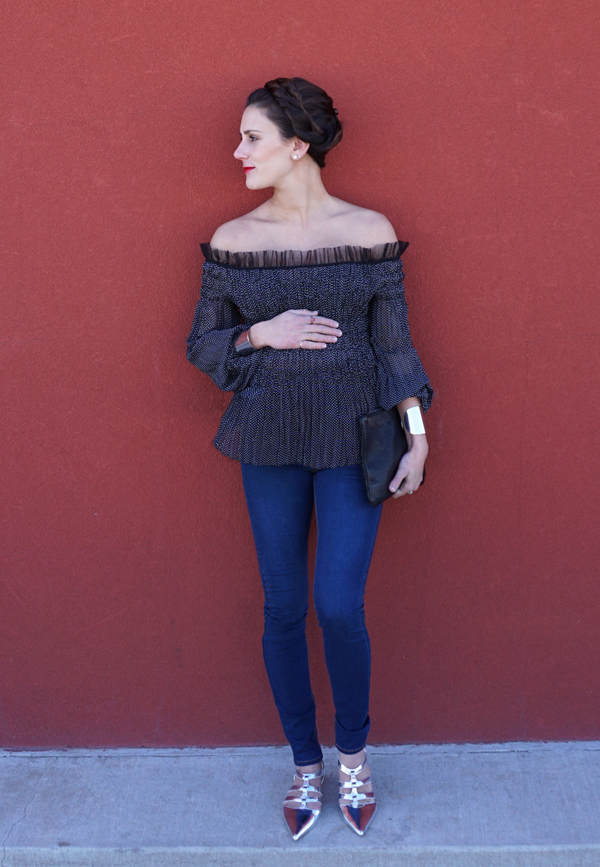 Let's start with the denim: I purchased these H&M Maternity jeans (for only $34.99) early on in my pregnancy. I had very little expectations when I bought them, but they have really held up and were well-worth the little money spent! While the top is vintage, the off-the-shoulder top offerings are plenty right now- here is a very similar top from Rebecca Taylor, with more options below. My shoes are a last-season Zara find, but these caged metallic ballet flats from Asos are near replicas in terms of style (or check these out to get a patent leather look). They are such a versatile pair, and are easy to dress down with denim for daytime, or dress up with an a-line skirt for nighttime.
I accessorized the look with a faux-leather clutch from Forever 21 (on sale right now for $9.99!) and a pair of silver-tone bracelet cuffs. Finally, my new favorite matte red lipstick from Nars called "Heat Wave" (did I mention that I had been searching for the perfect shade of red?).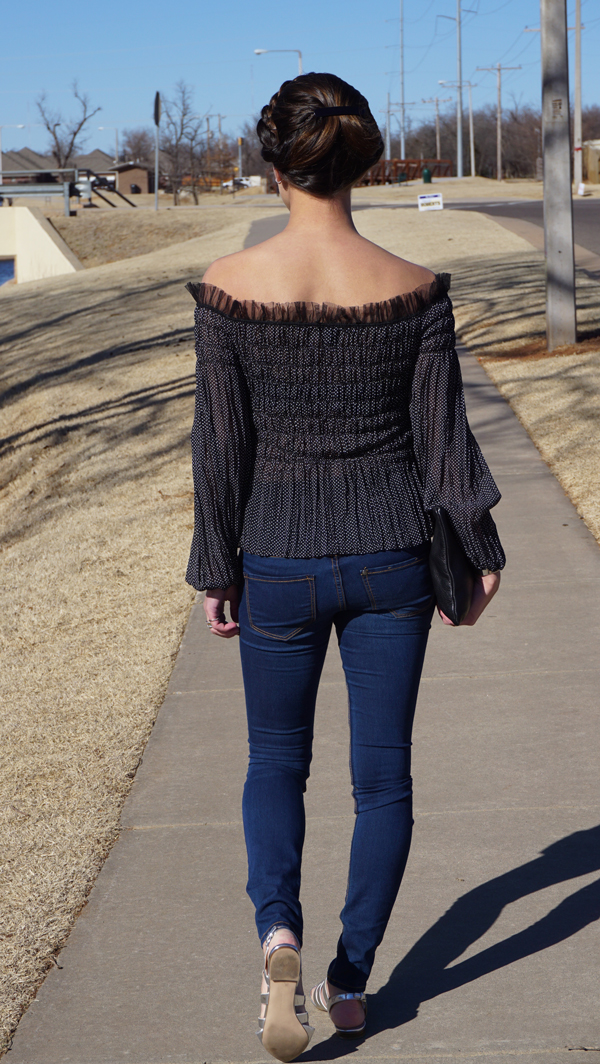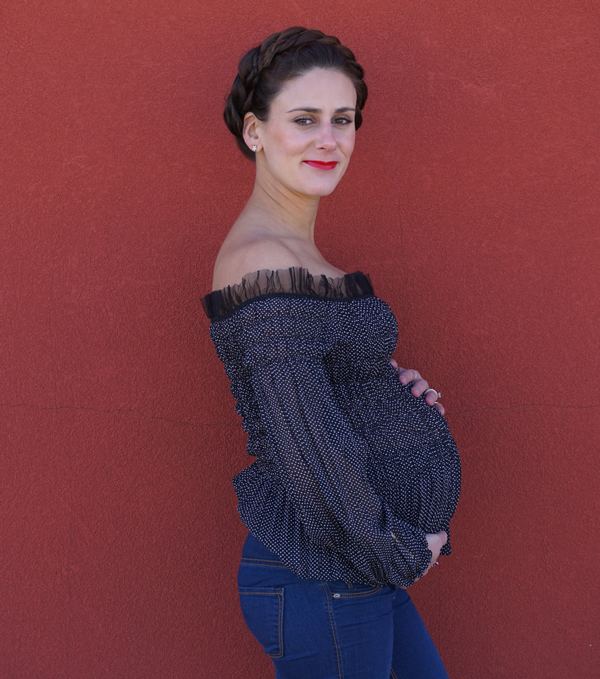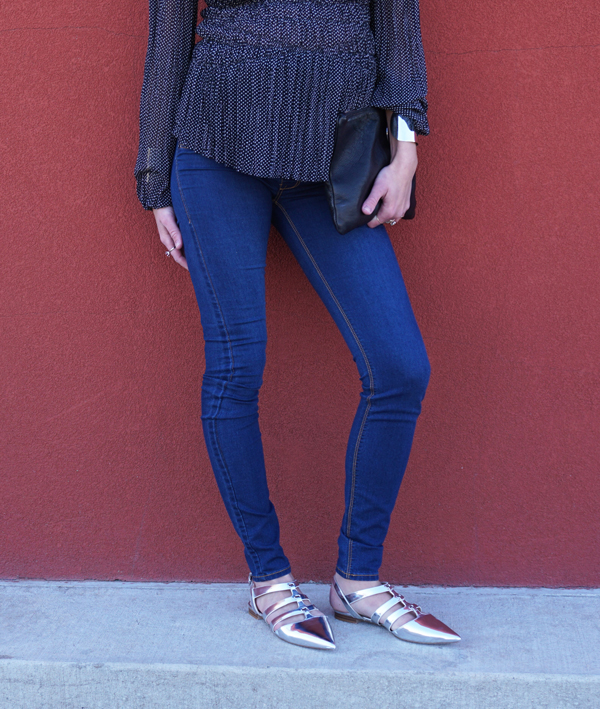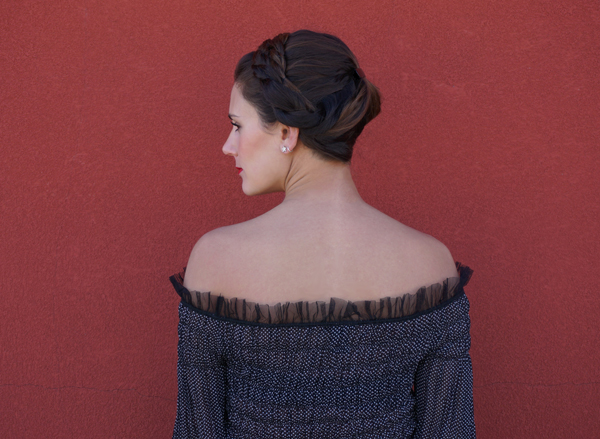 Top: vintage Vivenne Tam (similar Rebecca Taylor option here) // Jeans: H&M Mama Super Skinny Jeans // Shoes: last year Zara (similar here; more options below) // Clutch: Forever 21 (on sale for $9.99) // Cuffs: Michael Kors (similar here) // Lipstick: Nars "Heat Wave"
Off-The-Shoulder Top Options:
Shoe Options:
Jeans: