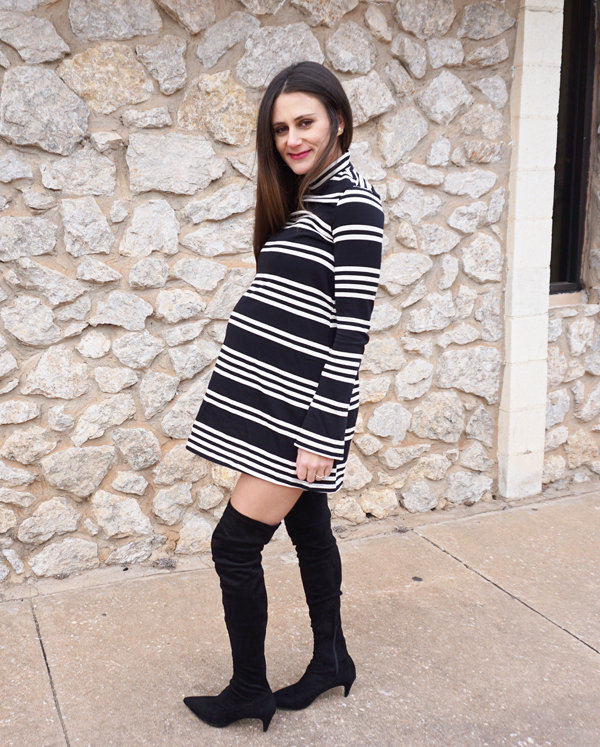 Well, guys, I gotta be honest. This might be my last bump-post. Not because I expect to go into labor anytime soon (I wish), but because I'm feeling extra swollen (as any late third-trimester pregnant woman should). So, here goes!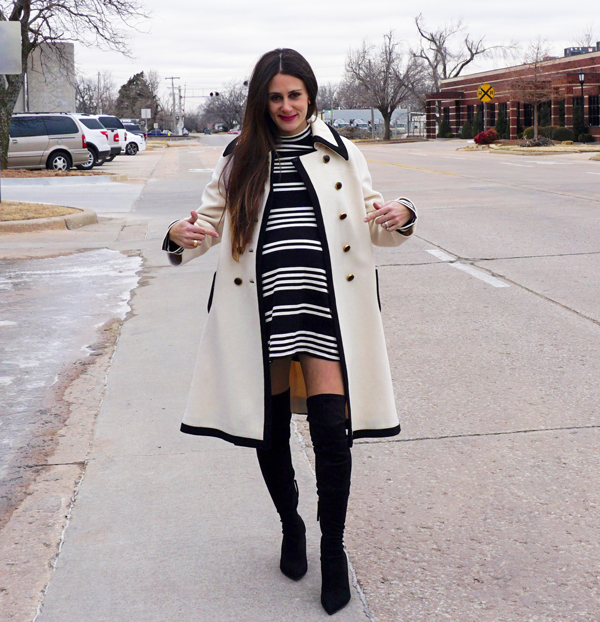 The coat? It was my grandmother's and is one of those pieces of clothing that I will never get rid of. One day, when I'm on my deathbed, you will have to pry it out of my cold, bony hands. I've worn it consistently for the past 12 years, and it has always brought me luck. Plus, it makes me feel like million bucks- it's a swing coat, which means it gives my 35-week pregnant belly lots of room to just be.
I was so excited to share this Zara striped mock-neck swing dress with you guys because it was on major sale… and then it sold out yesterday! So, I've found a very similar non-maternity option, and another maternity-option here (both from ASOS). I paired my striped swing dress with these over-the-knee boots from Carlos by Carlos Santana. Honestly, they are one of my best investments of the season. They have a low heel (a must!), and I'm still able to wear thick, warm socks with them when the weather gets really cold.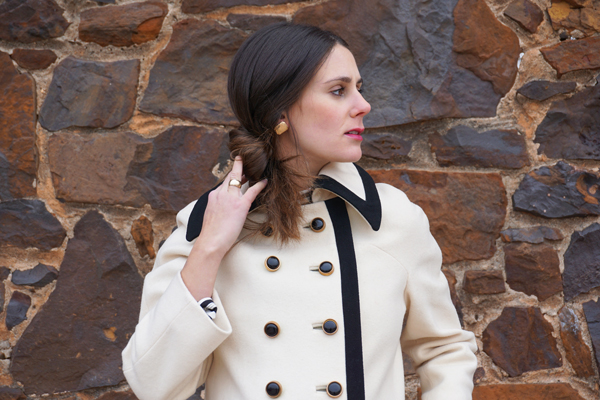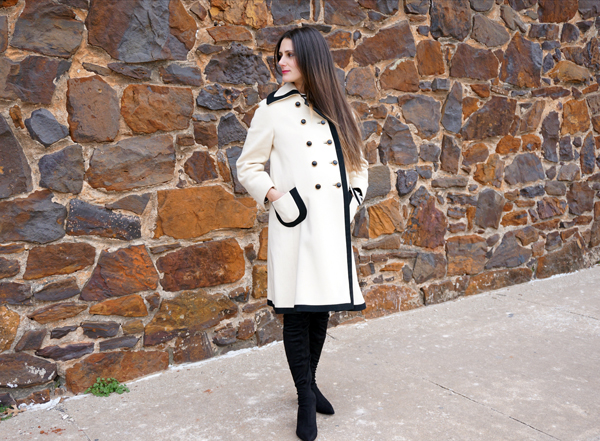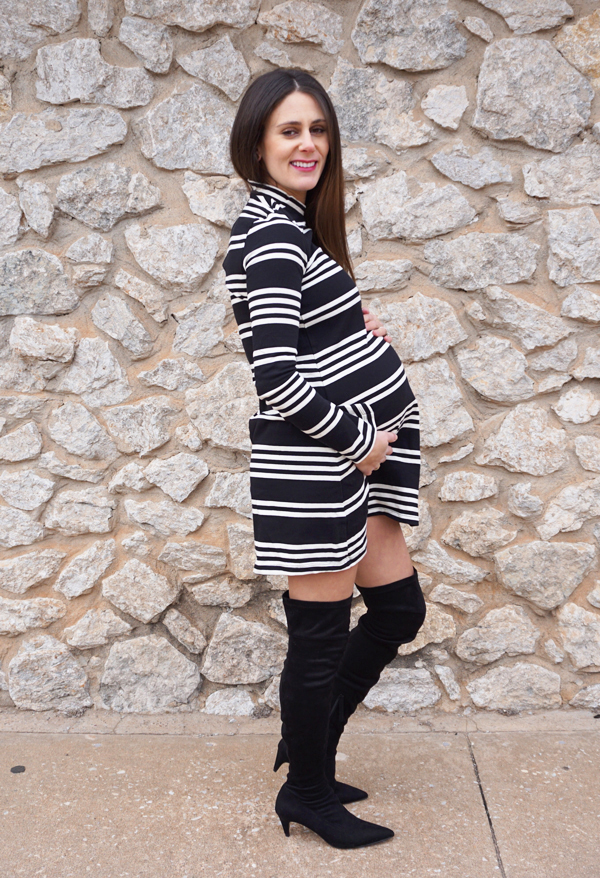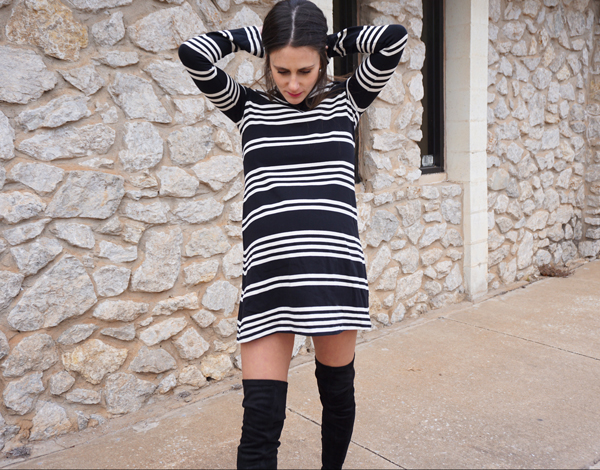 I guess this is what it would look like if I had a bob… whatdya think? 😉
Over-The-Knee Boots: Carlos by Carlos Santana (more options below); Dress: Zara (sold out- but here is a near-replica; maternity version here); Swing Coat – vintage; Monogram Earrings: gifted; similar here.
Swing Coat Options:
Stripe Tent Dress Options:
Thigh-High Boot Options: