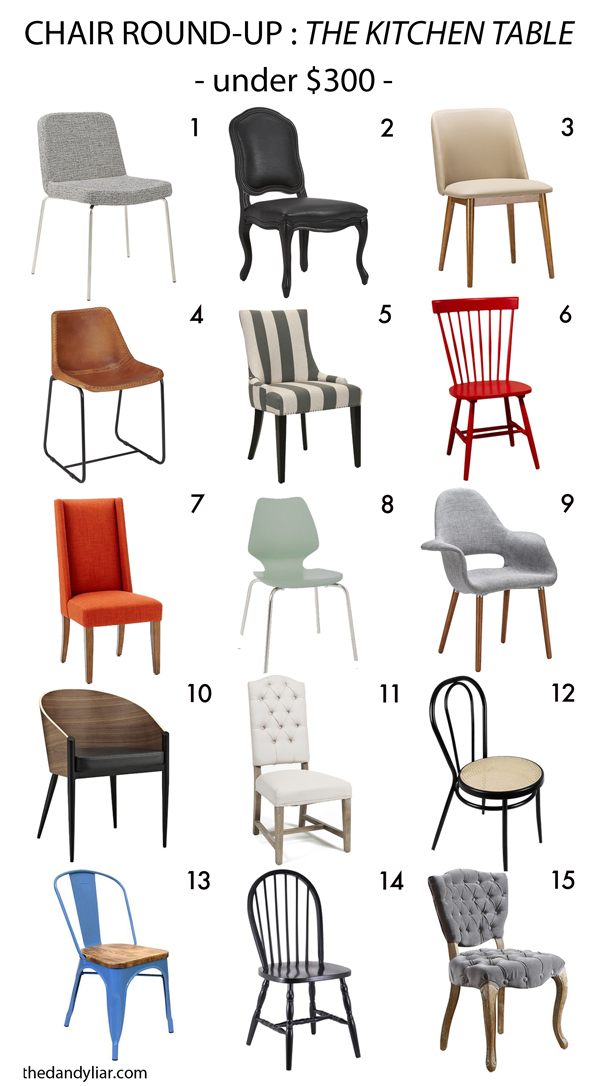 So it's official! We have moved in and just spent the first weekend in our new-to-us home. It feels good to finally be here after months of renovation (if you're just joining me on the blog, you can catch up on my home reno here).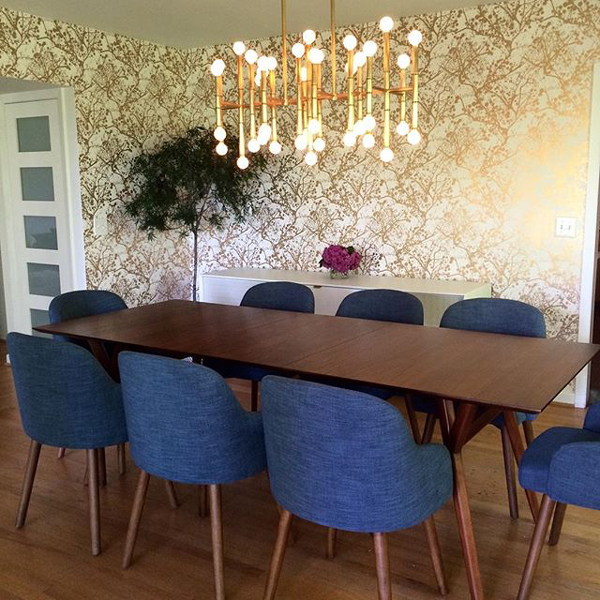 image via
Among other things we still need to buy (or find) for the house, a kitchen table is one of them. Adam and I have been holding on to a large credit at West Elm from our wedding 3 years ago, and I knew that this was a prime opportunity to use it. So we bought this guy in Walnut for our eat-in kitchen. It's sleek, modern, and can seat up to eight people- I'm super pumped about it.
And now I'm on the lookout for dining room chairs. I'm not set on having a matching set, nor am I set on upholstered vs metal or wood. So, until I decide on one (or some), I thought I'd share with you my round-up of favorite dining room chairs (each under $300!).
1 // 2 // 3 // 4 // 5 // 6 // 7 // 8 // 9
10 // 11 // 12 // 13 // 14 // 15