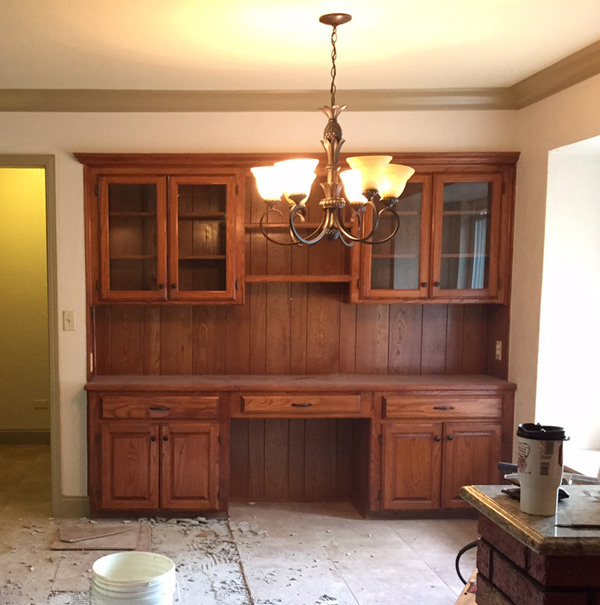 Hey guys!!
Remember that post I did a while back about our kitchen hutch redo? The one where I had decided to paint it white with red-accent shelving? I case you've forgotten, I had mocked up the following options, and was trying to decided between them: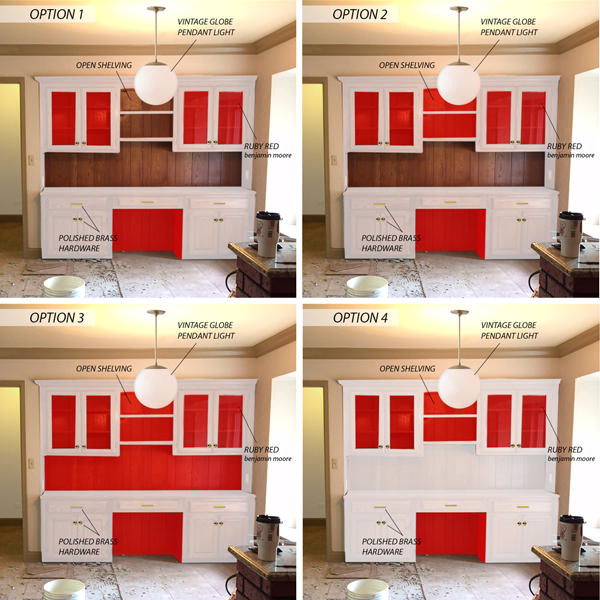 And I can now tell you that I finally I ended up choosing… (drum roll, please)…
None of them!! HA!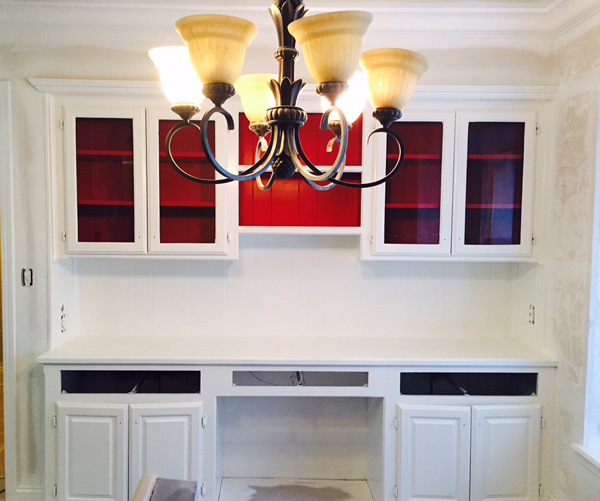 Ok, that's not exactly true. I basically ended up choosing a variation of option number four, and decided to forgo painting the desk nook red.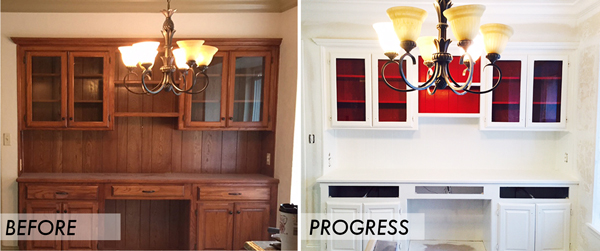 Here is a side-by-side comparison of the before pic and of where the hutch currently stands. I'd say things are on the up-and-up. While I love the look of wood in it's natural state, I didn't love it here. It caused not only the hutch, but the entire eat-in kitchen to look dark and dated.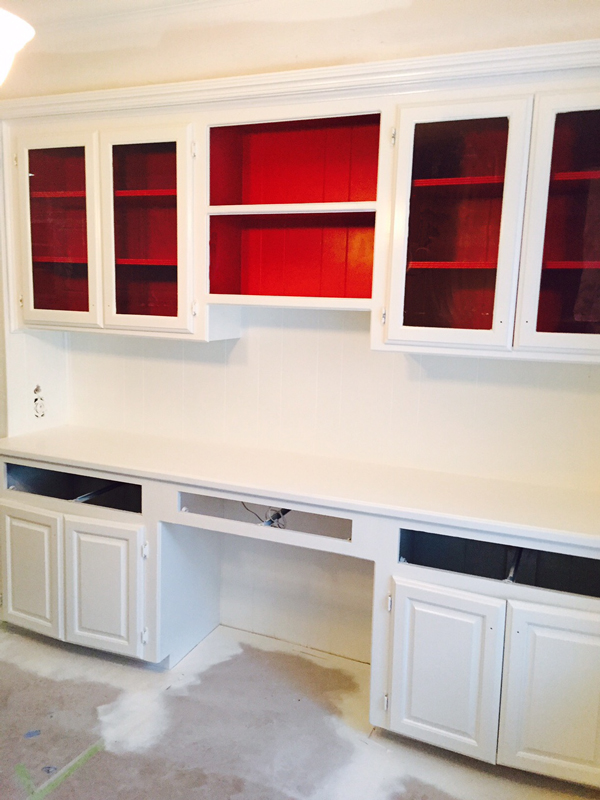 And now, it looks bright and happy! I love the graphic punch that the red shelves offer.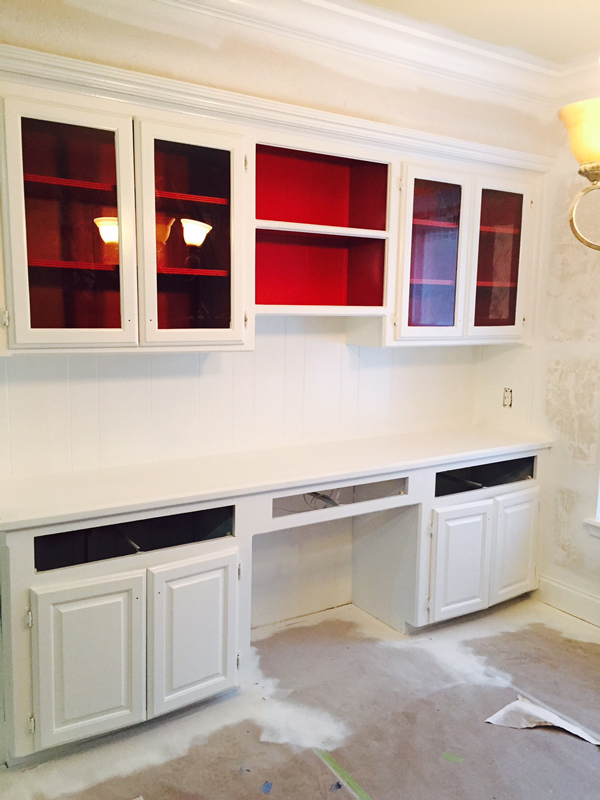 The lower drawers are missing (they're in the process of drying) and we are sans hardware and switchplates here, but I'd say we're about one week away from completion! And don't worry, that light fixture is still going to go.
A good look inside the cabinets. Oh, and I forgot to mention, but my wedding china is bright white with gold trim. I think it will sit perfectly here against the red shelving. I'm just excited that I'll finally have a place to display them, instead of relegating them to the top cabinet above the refrigerator, which is where they usually go.
I'll post final pics once we've completed painted and have installed the hardware and lighting. I can't wait to sit down to breakfast every morning and have this to look at!
-A