Happy Thursday, everyone!
Here are this week's Craig's List finds: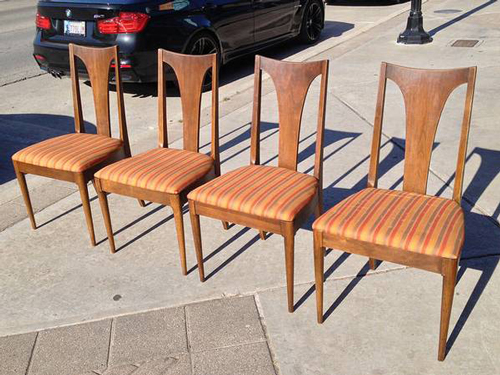 1. Set of four Broyhill Brazilia/Sculptra Dining Chairs – $400
I would recover these bad boys in an olive green velvet to make the wood frames really pop.
2. Hollywood Regency-style brass floor lamps – $225
Here, I'd want to replace the glass shades with clear globe covers. I love curved lines on the top of the lamps, and the mirrored bases. These would be great in a dining room or flanking either side of an entryway credenza.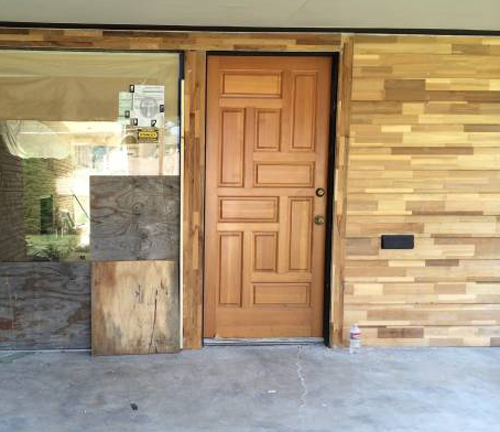 3. solid fir front door – $50
Fifty bucks?! Yes, please!!!! What a perfect ode to midcentury geometry. If my front door weren't a standard 80″ x 32″, this would be mine faster than you can say "Mr. McGillicuddy." (I Love Lucy– anyone, anyone?).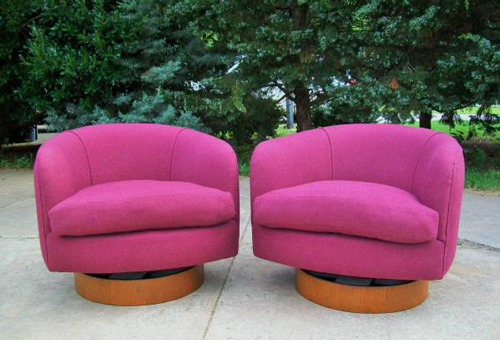 4. Mid-Century Modern Milo Baughman Barrel Chairs – $1500
Duh.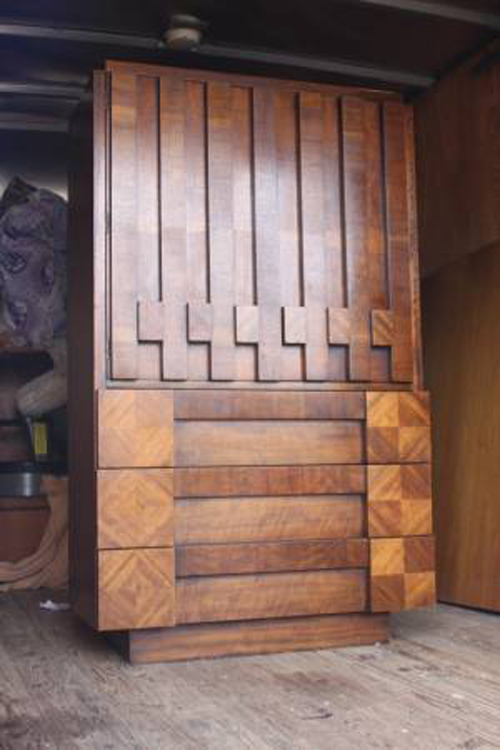 5. Lane Paul Evans-style Armoire – $300
Forgive me for the blurry picture. Most of the time, the people who post things on Craig's list aren't the slightest bit concerned with image quality 😉
So, I like to give credit where credit is due. This gem was found by the most creative Gloria Joy (check out her blog here, and her beautiful graphic work here). If only I needed an armoire, because truly, I've never seen a Brutalist piece more beautiful than this one.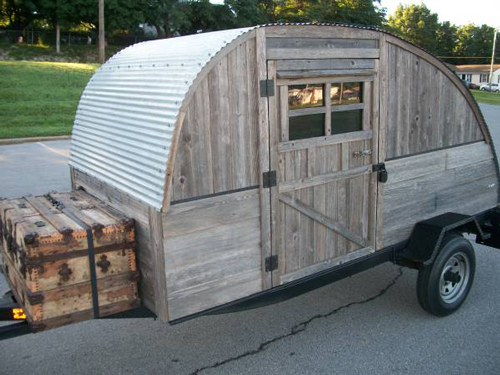 6. Custom-built teardrop trailer – $4400
Oops! How did that get there? Probably because I secretly want a camper. Actually, I'm not sure how much of a secret it is.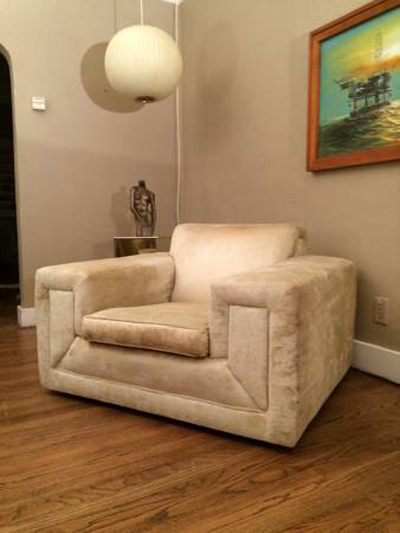 7. Over-sized velvet club chair – $525
Oh, the naps I would take in this chair. This is one of those pieces that you can just sink right down into.