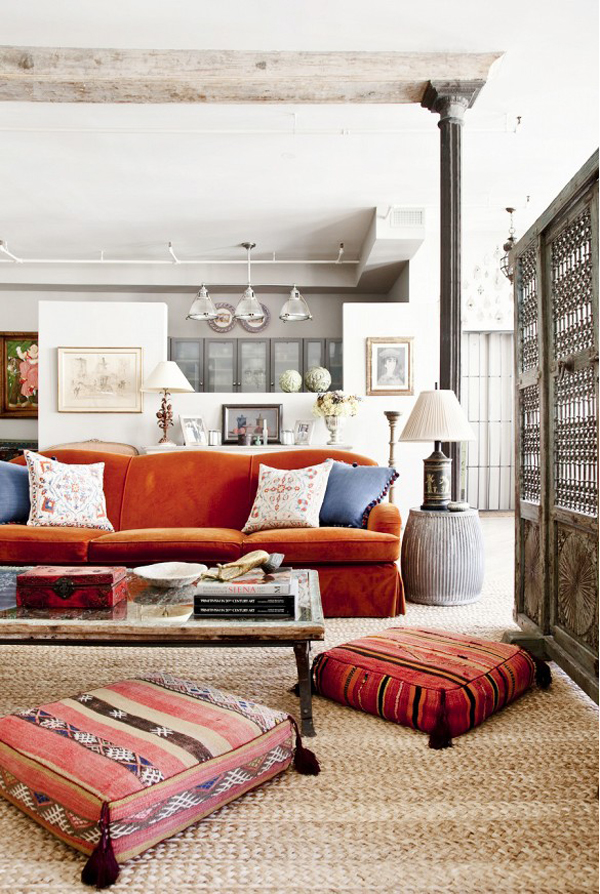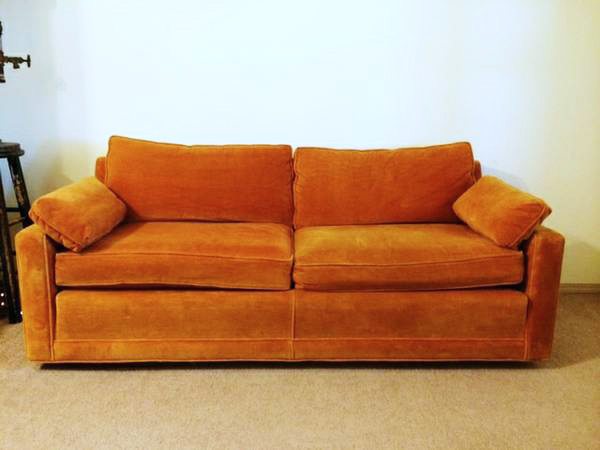 Ever since I bought my two velvet loveseats on craigslist, I've been obsessing over all things velvet– especially couches. Here are some of my of-the-moment favorites:
Ugh, it's emerald green and its curved.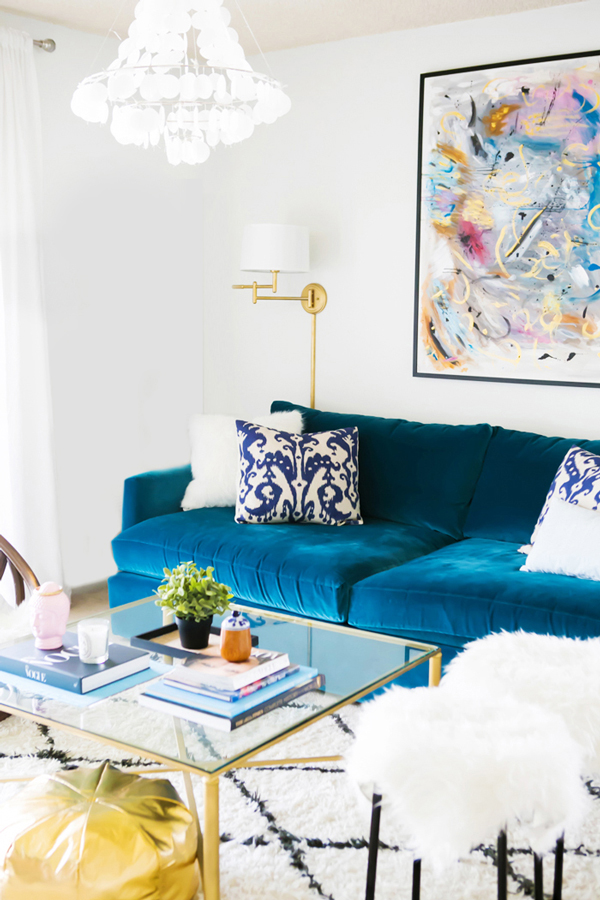 For some reason, velvet seems to make colors extra vibrant, like in this azure-colored sofa.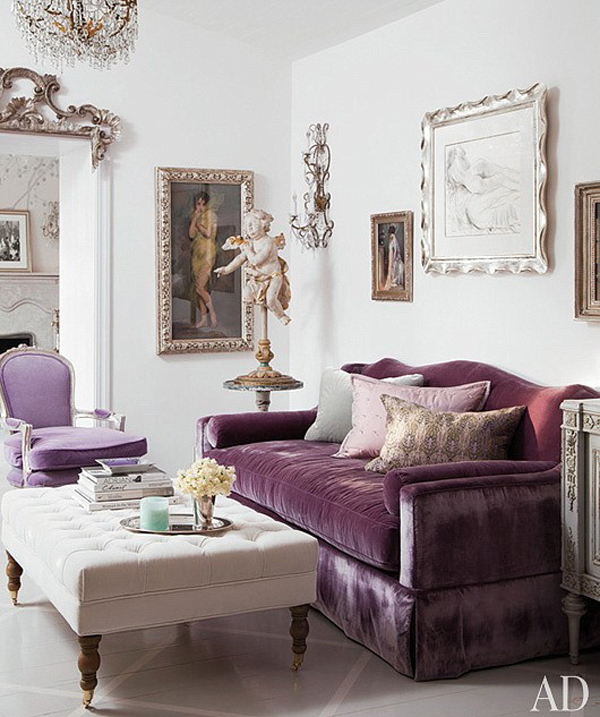 And did I mention that there are different types of velvet? This couch is of the crushed velvet variety, which gives it a completely different look than plain velvet.