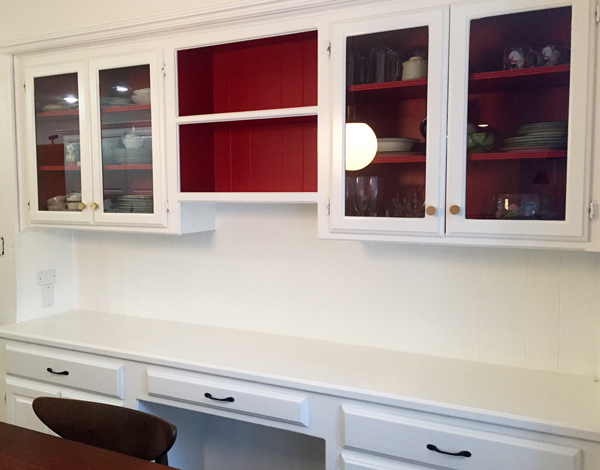 Hi guys!
Did everyone have a good weekend? I spent the majority of my Sunday mulling over one topic in particular: my kitchen hutch, and what the heck to do with it (if you are just joining me on the blog, you can read up on my kitchen hutch redo here, and catch up on the reno progress here). What is there to mull about, you ask? In my opinion, the need for a kitchen hutch is not as great as it used to be. So I'm asking- can I repurpose the traditional kitchen hutch into something … else? And if so, what?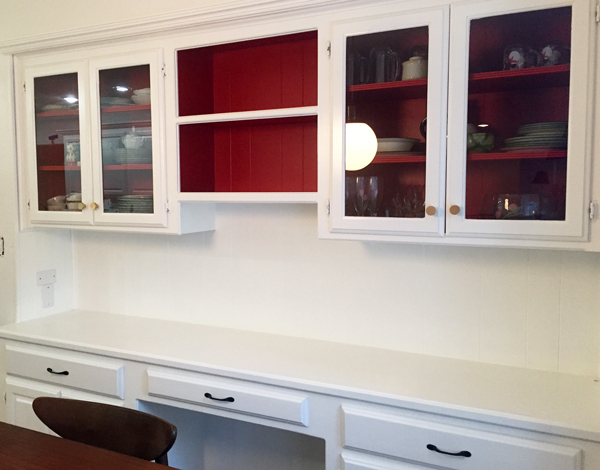 Let's start with the facts: My kitchen hutch is built-in with drawers and cabinets on the lower half, and open shelving and glass cabinets on the upper half. It features a space designated for a chair or stool. It also lives in the breakfast nook, which is a few steps from the actual kitchen. It also bears mentioning that I have ample storage in the kitchen- enough to house all of my decorative and everyday dishware, and still have room left over.
Here are my options, as I see them: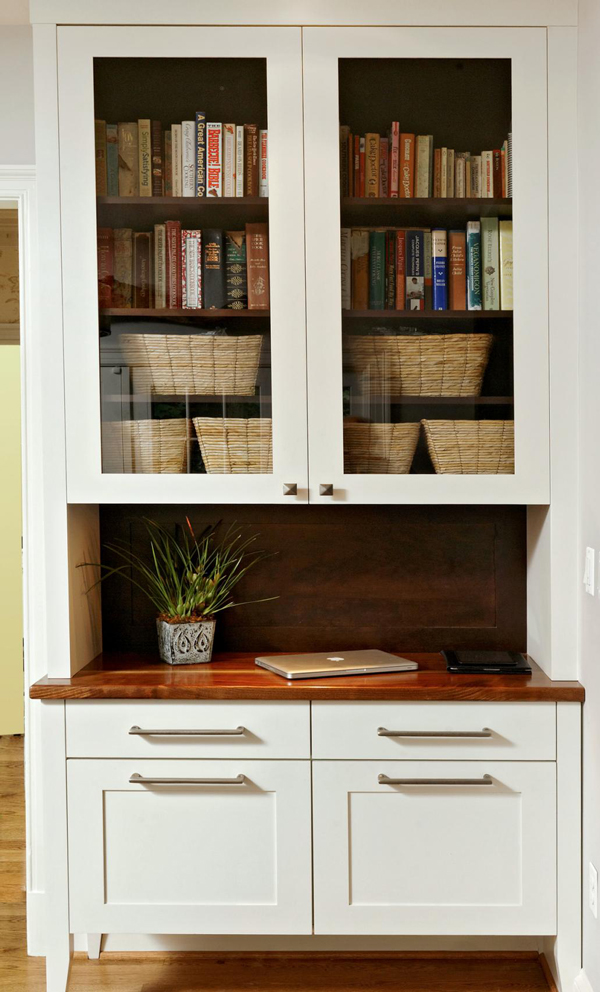 First, there's the kitchen hutch-as-bookshelf/desk space. I could place a chair in opening intended for a chair, place my lap top on the buffet, and call it my desk. The thing is, I already have a desk in our home office. Aaaand, I don't have enough cookbooks (I own three, total) to fill even one shelf. So there goes that idea.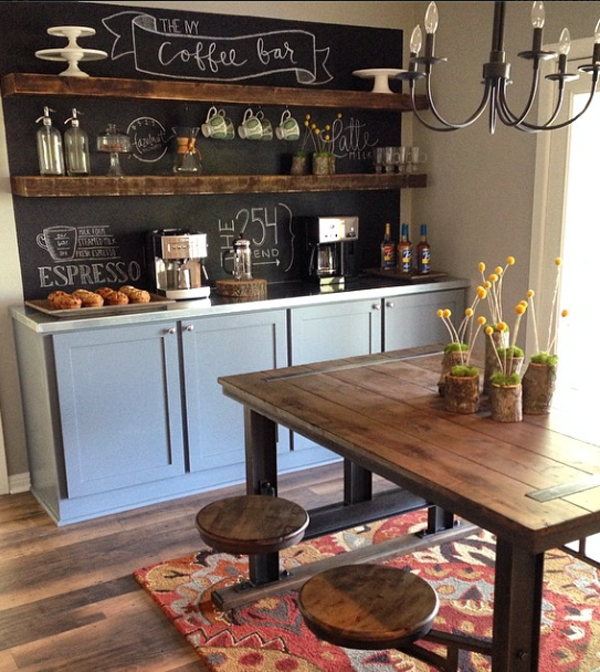 Next up is the kitchen hutch that's been converted into a coffee bar, which is totally great if you are a huge coffee drinker, or regularly entertain guests for breakfast (or dessert). I'm not, and I don't. My husband Adam drinks coffee every morning, but even with his coffee habit, we don't own enough coffee accessories to fill even half of the upper shelves. Plus, the hutch isn't exactly close to a sink, or the actual kitchen for that matter. And that makes making coffee, well, difficult.
Another coffee bar-like spin on the kitchen hutch is to use it as an immobile bar cart- a place to store liquor, wine, stems, tumblers, and all of drinking's other accoutrements. The buffet space acts like a dry bar, while the upper cabinets store glassware. I'm not a big drinker, but I'm thinking this could work.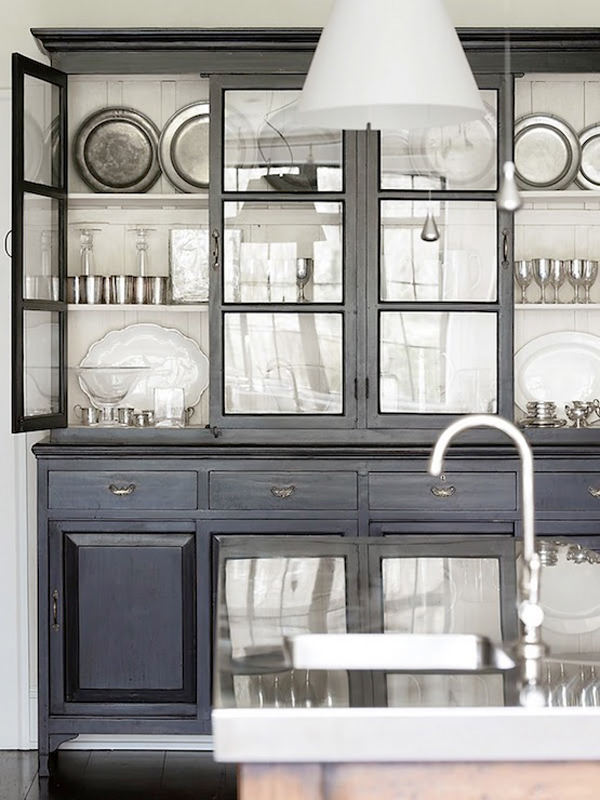 Lastly is the kitchen hutch used as a china cabinet- a place to display all of the dishware that rarely gets used, or isn't necessarily food safe. This is probably the kitchen hutch we are most familiar with (at least, I am). If you can't tell from the image of my hutch, this is what I've started to use it for- to store my wedding china, and other pieces from my mother and grandmother. My dilemma is this: I don't love or even like any of those pieces enough to put them on display! And even if the china stays where it is, what do I do with middle area (the shelf inbetween the upper and lower cabinets)?
So, there. Now you know my dilemma. And I'm asking you guys: what do you think I should do with my kitchen hutch? Did I miss any key ideas? Let me know your favorite in the comments!