When I stalk Craigslist, I have have to limit myself (geographically). Because if I let myself, I would be driving to neighboring states to pick up a sidechair. So, for now, I try to stick to Oklahoma City and the surrounding areas. These are my finds from this week: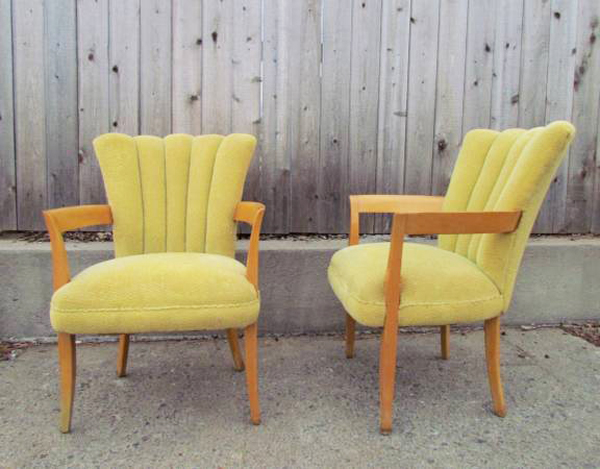 1. Pair of Midcentury Knoll fanback chairs – $395
Ouch. That price hurts. But aren't they pretty? The arms and legs could use a nice dark walnut stain, but I wouldn't touch the upholstery. That yellow is too perfect.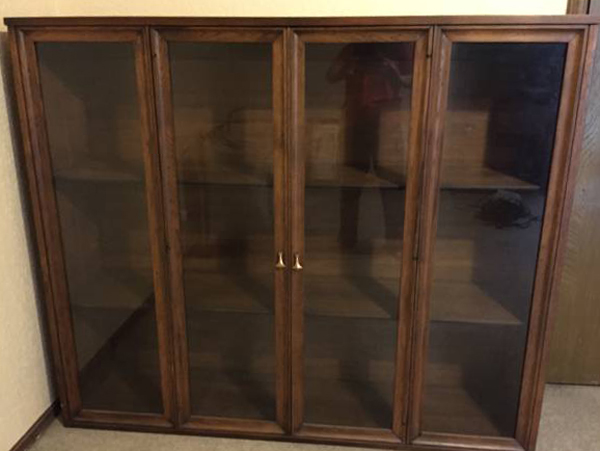 2. Mid-Century Modern walnut glass cabinet w/ brass toggle pulls – $125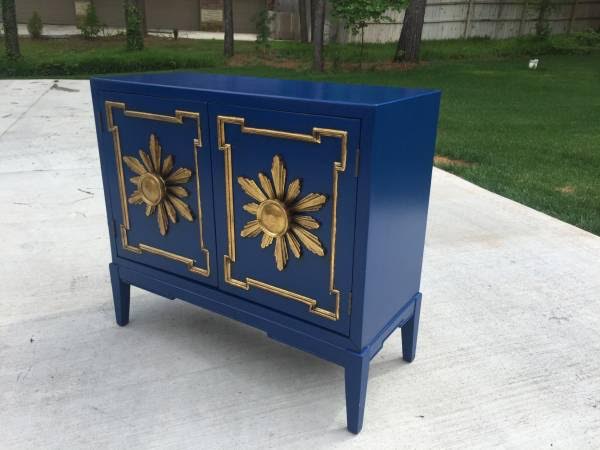 3. Hollywood Regency-style blue console – $250
Shout out to my girl Holly who found this gem.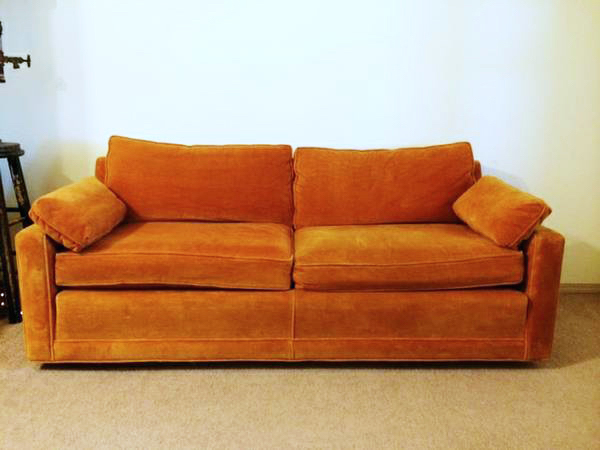 4. This next find is extra-special because, well… I hope it's going to be mine. There are two of them, and despite the fact that they are my husband's least favorite color*, I don't even want to change the upholstery. Unless the new upholstery is velvet and fabulous.
The owner says the pair were owned by her grandmother and that they sat under plastic covers for 25 years. Those are the best kind of couches, say I.
*My husband graduated from University of Oklahoma. And for any of you that know anything about college football, University of Texas is their arch-nemesis. Any wild guesses as to their school color?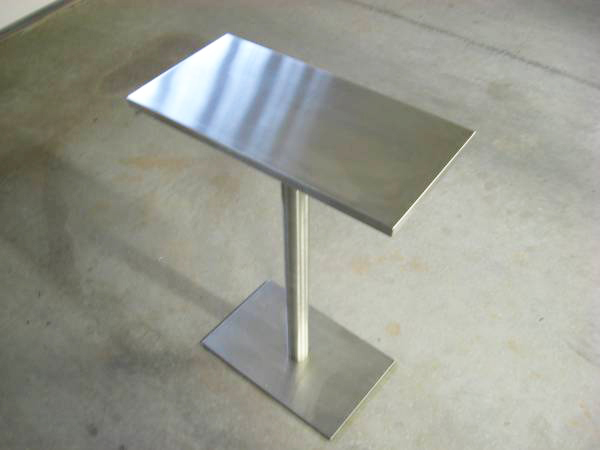 5. Stainless steel side table – $35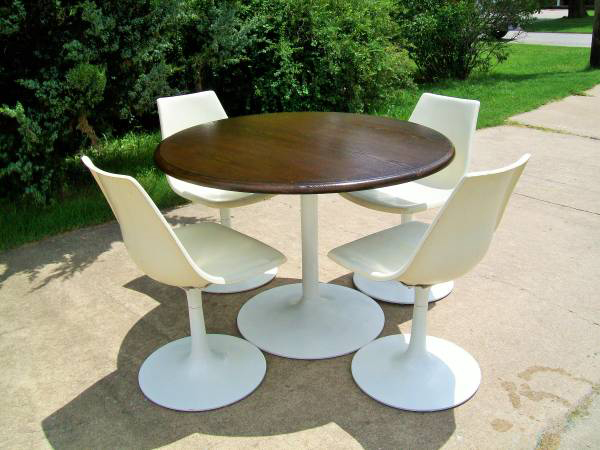 6. Eero Saarinen Tulip table and chairs – $550
Those of you that know about this set know that $550 (while surpassing my personal budget for a table and chairs) for this is a steal. Bought new, the table alone will cost you around 2K.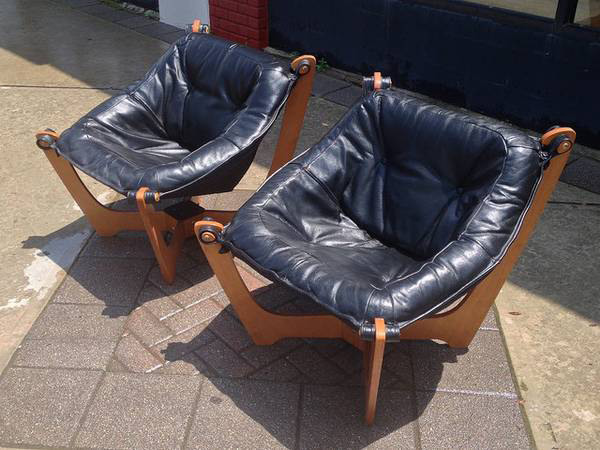 7. Pair of leather slink chairs with wood frame – $550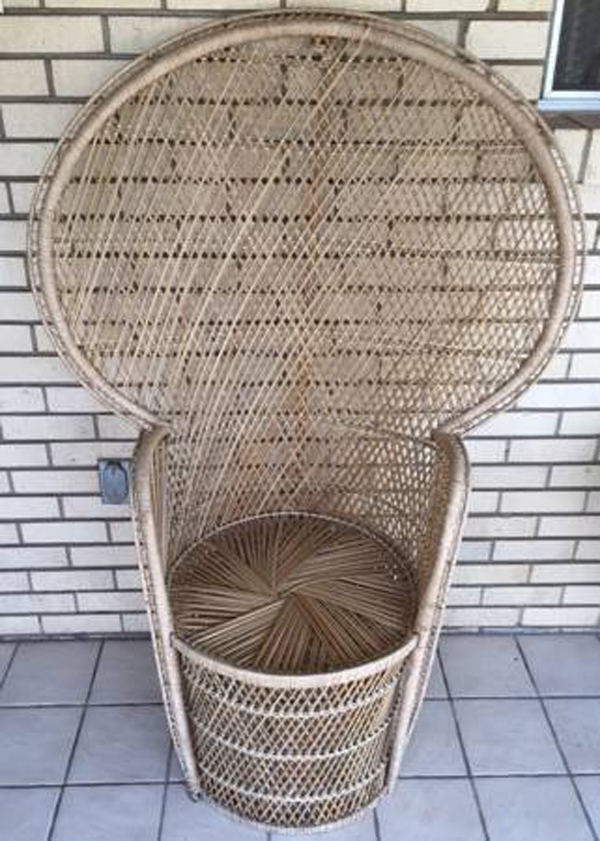 8. 1970s Peacock Chair – $200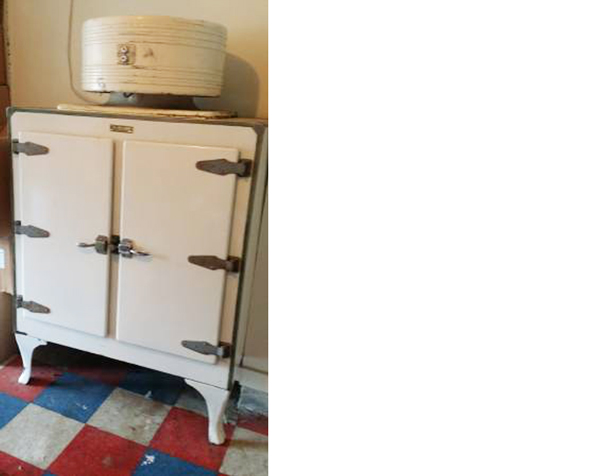 9. General Electric antique refrigerator – $4800
Somebodypleasegooutandbuythisrightnow! Definitely not a steal at this price, but remember my post from a few days ago- the one on white appliances? Definitely beats stainless steel in my book. Also, the seller will ship for a flat rate of $300, so… yeah.
10. Midcentury Campaign-style bar cabinet – $220