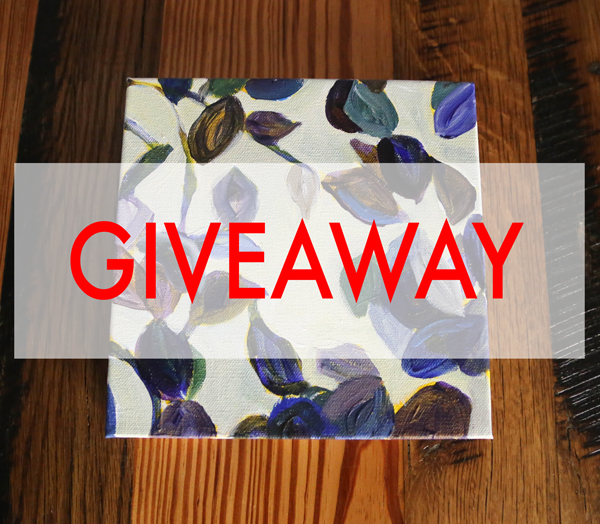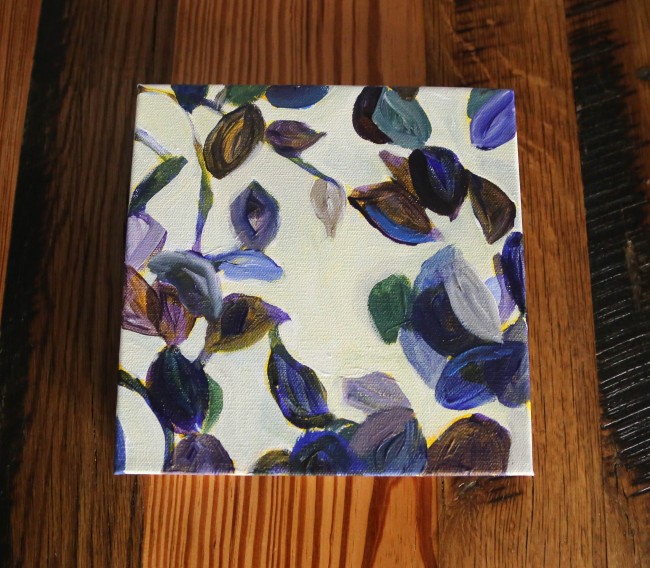 Today, I have the pleasure of introducing you guys to Mary Jo Major. Not only is she one of my closest friends, but she also happens to be a talented artist and interior designer (who I frequently hit up with any and all my design-related questions). Her eye for color and composition has me all like woah, and in my opinion, she's one of the few artists who successfully incorporates mixed media into her work.
I sat down with Mary Jo to talk about her work as an artist and interior designer, and to find out what inspires her. Read on to learn more about this creative mind!
** Be sure to scroll down to the bottom of this post to find out how to enter the GIVEAWAY and win this piece of original art from the artist! **
TDL: You've been creating art from an early age- what made you want to become an interior designer?
MJM: I actually have something I wrote when I was 11 years old that said I wanted to become an interior designer- so I have felt the two go hand in hand from the start. I have always been attracted to making rooms and the places we live beautiful. Something about that redemption/transformation process has always gotten me excited, and I deeply enjoy creating spaces that reflect the people who live there.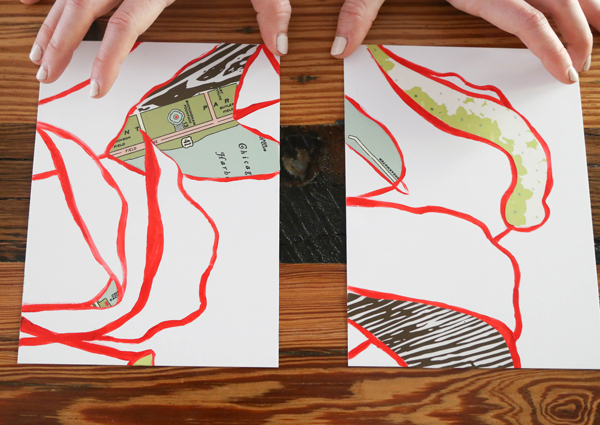 TDL: What is your favorite medium? Favorite subject matter?
MJM: My favorite medium is acrylic with paper media. I go back and forth between paintings with a little bit of collage to collages with a little bit of painting. I'm really just interested in layers and what goes on as they all intersect: the foreground and background, opaque and transparent, line and form, negative space and shape. My favorite subject matter would have to be flowers! A flower is a pure form of beauty and every time I see one that strikes me, I have this urge to capture it.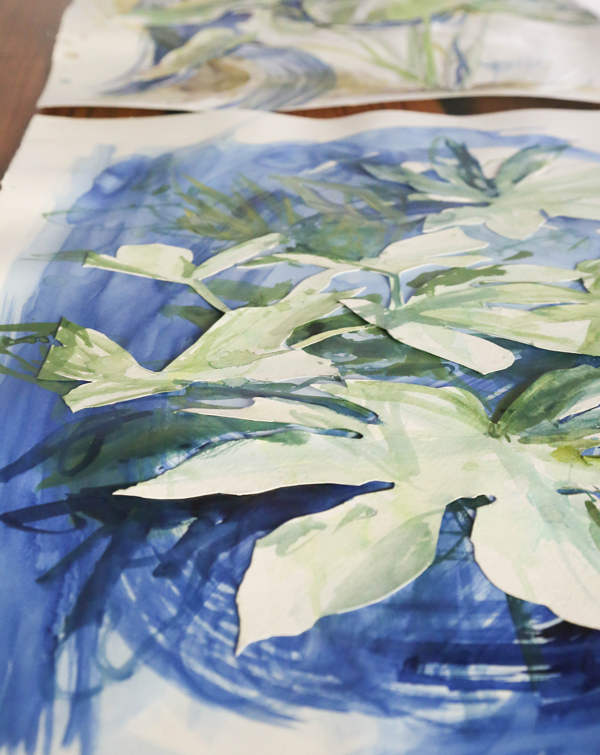 TDL: Name an item in your home you can't live without.
MJM: Good-smelling candles and fresh flowers. Candles because I have a cat and a dog and I live in a small duplex, so having something that I can light that immediately makes things smell great has been something I have grown to depend on. And flowers because having something alive and beautiful makes me happy.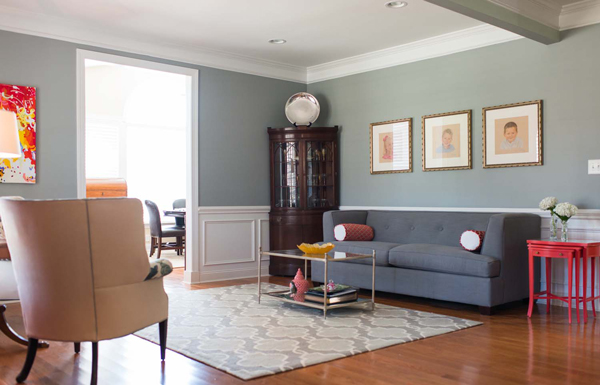 TDL: How does being an artist influence your work as an interior designer, and vise-versa?
MJM: I mentioned I really like collage and the layers that go into each piece. You could say that about my designs, too- I really like working with lots of different parts and pieces of a room that make it go together. Texture, color, scale and focal point are all things I think about when I start designing a room or creating a piece of art. I also really strive to create really good designs and make really good art. I am certainly not the best out there (far from it!), but I try to create spaces and artwork that are the best possible manifestations of what they can be. Life is too short to live in a space you don't like and to have mediocre art on your walls.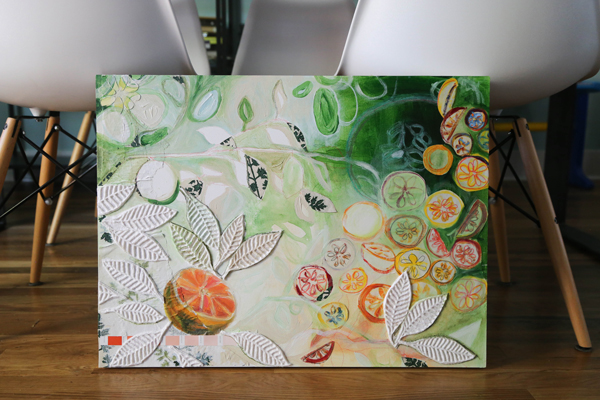 TDL: Describe your interior design style. Which interior designers have had the most influence on your style?
MJM: I like the "bones" of my room to be traditional but use whimsical and modern elements through out- and lots of color and pattern! Art Nouveau isn't exactly a person but I think that movement has a lot of influence on my style. I also have a small handful of designers who I feel like hit the spot in terms of traditional style with a lot of punch- Lindsay Coral Harper, Amie Corley, and Tilton Fenwick are a few that I am crazy about.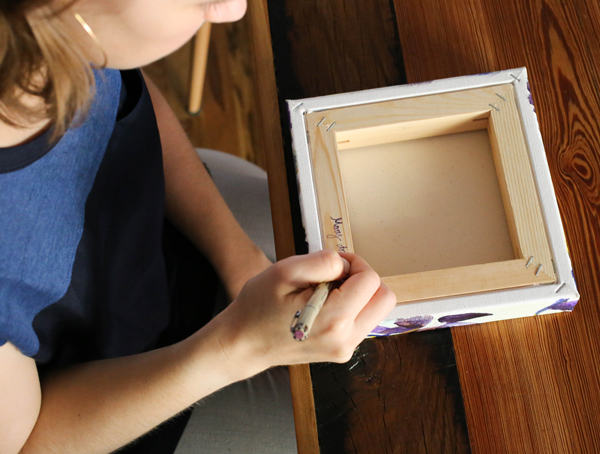 TDL: What's the best advice you've ever received? The worst?
MJM: The best advice? To work the hardest on the things that are the hardest. It was a phrase I had to write down in every art journal in high school. The worst advice- you can do everything because you are capable. The problem with that advice is that you aren't good at everything. So you end up spending a ton of time and stress on the stuff you aren't great at instead of letting someone who can do it better take over and leave you to do what you are good at!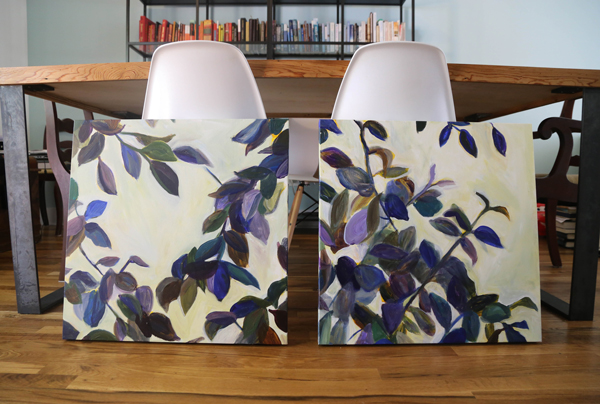 TDL: Do you have any advice for those looking to buy art for their home?
MJM: There is a lot of GREAT art out there! I would encourage people to look to buy from sources that have original pieces for sale, and to purchase those with the goal of letting art be the main focal point of your space. Websites like Artfully Walls, Buddy Editions, Minted, and Chairish have many art options. And then there are the artists who sell directly from their own websites, like Kristi Hapi, Ashton Shaw Despot, Lulie Wallace, and myself. It's great to purchase pieces from these artists in any of these ways because you are supporting them and giving them the ability to keep making art. There is even a website called getartup that allows you to loan original art pieces, and then switch it out for another piece every 6 months.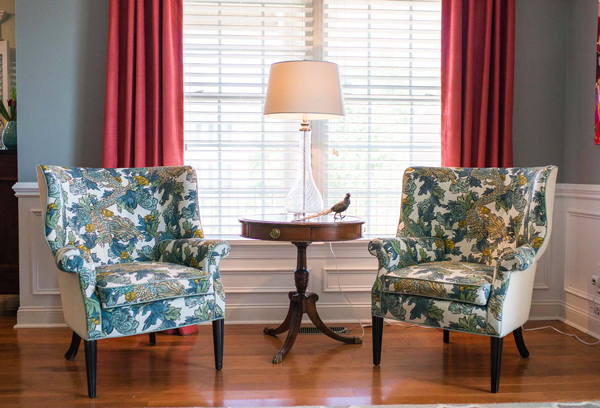 All photography by Ingrid Rae Wilson, unless stated otherwise.
TDL: I know you wholeheartedly believe in the power of art to influence the interior design of a space. Can you tell us a little bit about your process- how you go about selecting a piece, and then designing a room around it?
MJM: Picking art starts the same way the beginning of a design starts out- what does the client love? What type of space do they want to spend time in? And then what type of art are they attracted to? I think learning about your client is the most important thing initially because once you figure out their tastes and personalities then you really can understand what they want. After establishing what they want their ideal room to look like and what type of art they are inclined to, then you bridge the gap. You find a piece that fits them and that they would love to look at, then you base the design around not only the aesthetics of the art but also the style of the client. When that happens, you have a hard time leaving the room.
Thanks, Mary Jo! Be sure to head on over to her site and check out the rest of her beautiful art.
– – Contest Rules – –
1. Follow @maryjo.major.art on Instagram
2. Follow @thedandyliar on Instagram
3. Leave a comment in the comment section of this post (don't forget to include your email in the email section of the comment form) .
– – Terms and Conditions – –
+ Must complete all three steps to be eligible to win.
+ Giveaway ends Friday, Oct 16th at midnight (CST).
+ Winner will be chosen at random.
+ Winner will be contacted by email on Monday, October 19th.
+ Shipping to U.S. only.