Happy Fashion Friday, everyone! So, I must be ready for fall because this post is pretty much about coats. That seems what I'm gravitating towards in all of these looks. Sharing with you some of my favorite street style looks from Paris Fashion Week: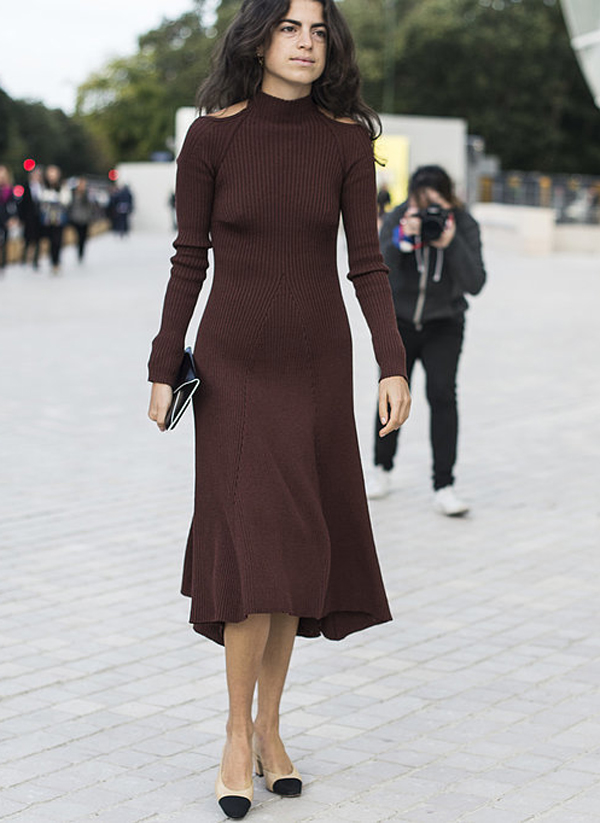 From the Chanel shoes to the feminine silhouette of her dress, this look is so classic and chic. And then you get that little bit of sass with the shoulder cutouts.
To me, there is nothing more elegant than a coat dress. And the best part about it is, it almost doesn't matter what you wear underneath. Also, sometimes the thing I appreciate the most about a persons beauty is the thing that people try to hide or are ashamed of. I love that gap in Jessica Hart's teeth, and I love that she's not afraid to show it off with a toothy smile!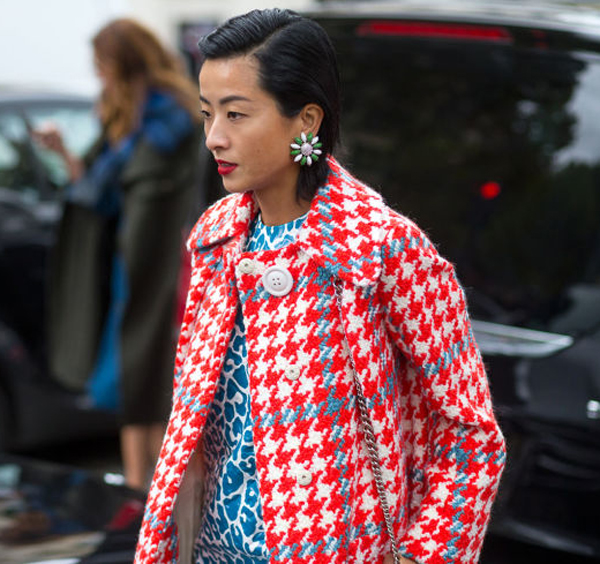 You may see this look and say "too much." I look at it and say color and print perfection!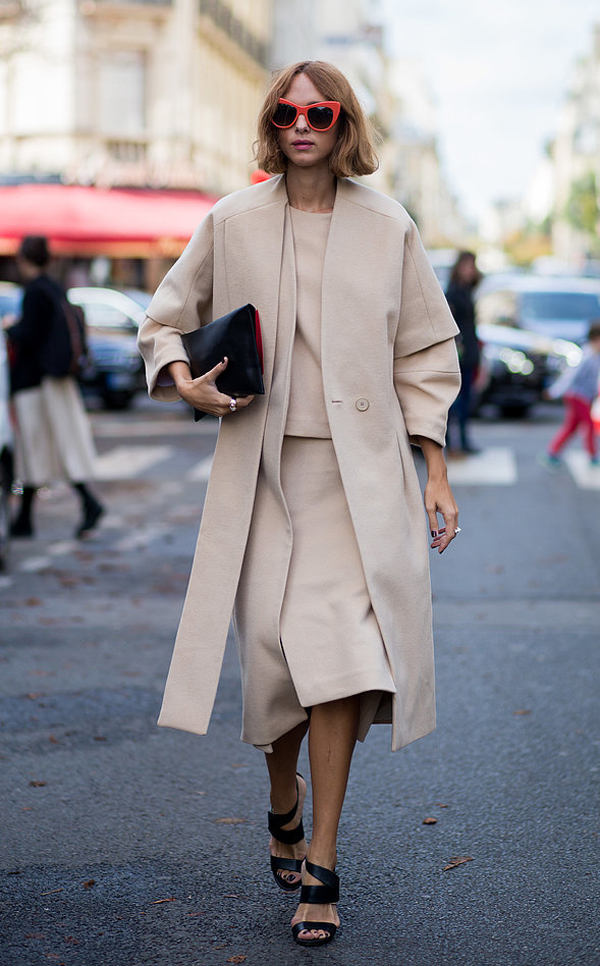 One way to instantly look like a trend setter: dress in monochrome. It also doesn't hurt to have a fabulous coat on.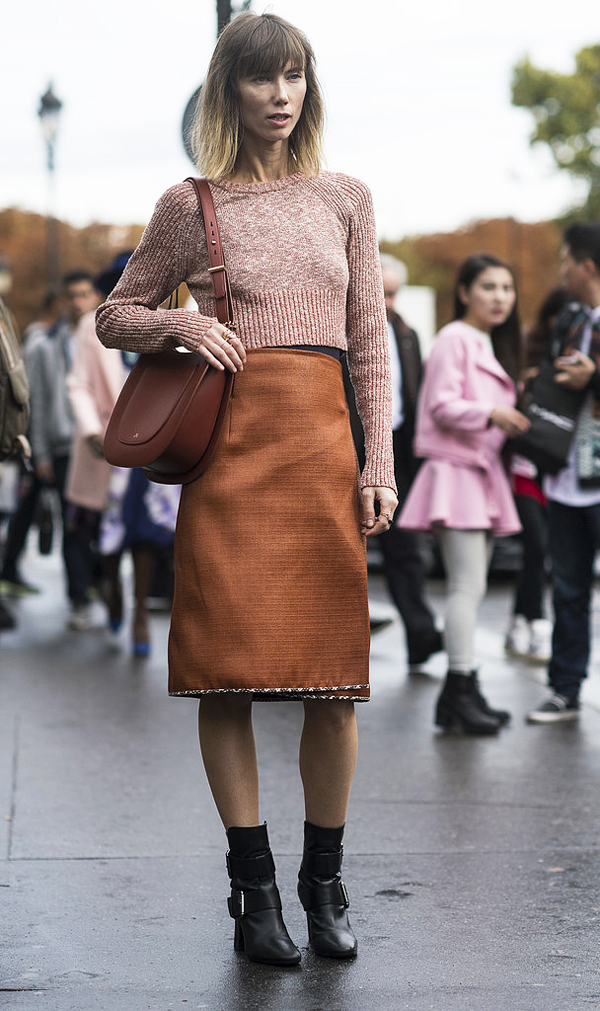 I think I like this outfit because, between the colors and textures, it reminds me so much of Fall.
Is this not the most beautiful mohair coat? Yes to the way the cobalt blue compliments the gray.
And lastly, Anna, because we all know I think she can do no wrong.