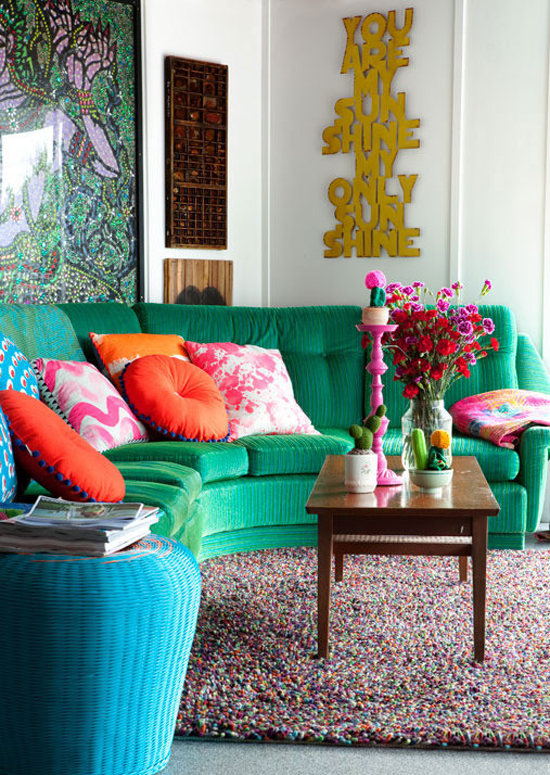 I was browsing through the Australian publication of Home Beautiful and stumbled upon this bright gem-of-a-home. Fashion designer Dui's Queensland beachfront dwelling is full of bold hues, and her colorful curios and eccentric art permeate every nook and cranny of the house. Let's take a look.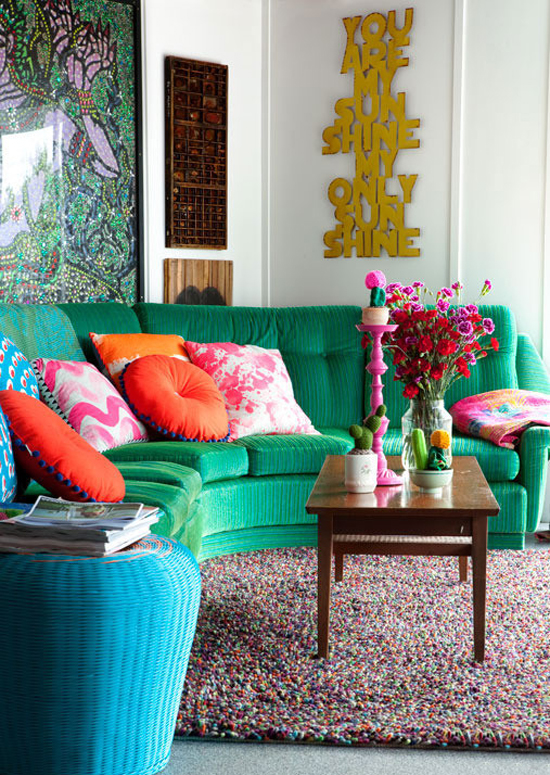 There is something so mod about this living room space. Blame it on the psychedelic throw pillows or the sexy curvature of the green sectional. Or maybe it's the shag rug? Either way, I'm loving every bit of it- and my guess is is that you are, too. 🙂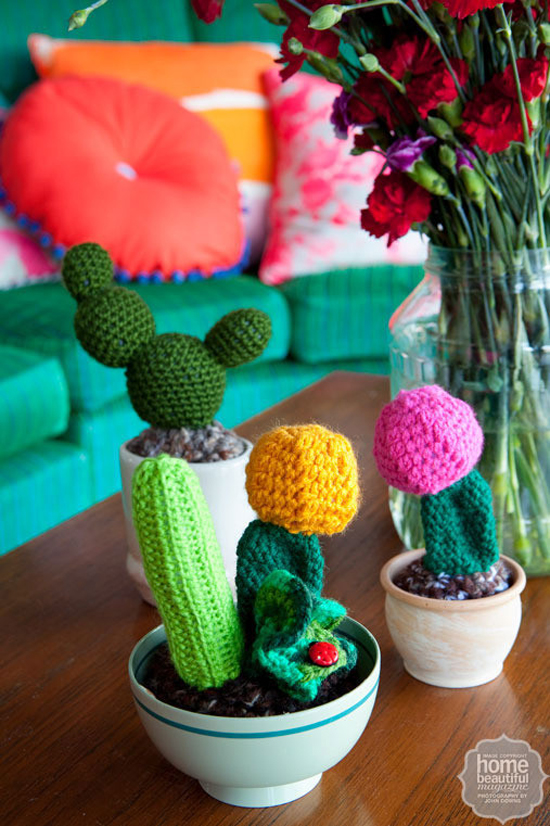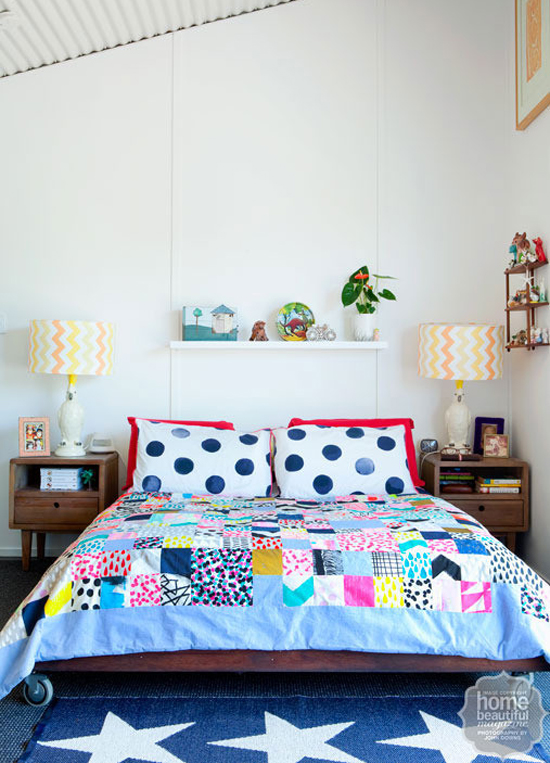 This designer is familiar with the phrase "Go bold, or go home." Here in the master bedroom, she has done both.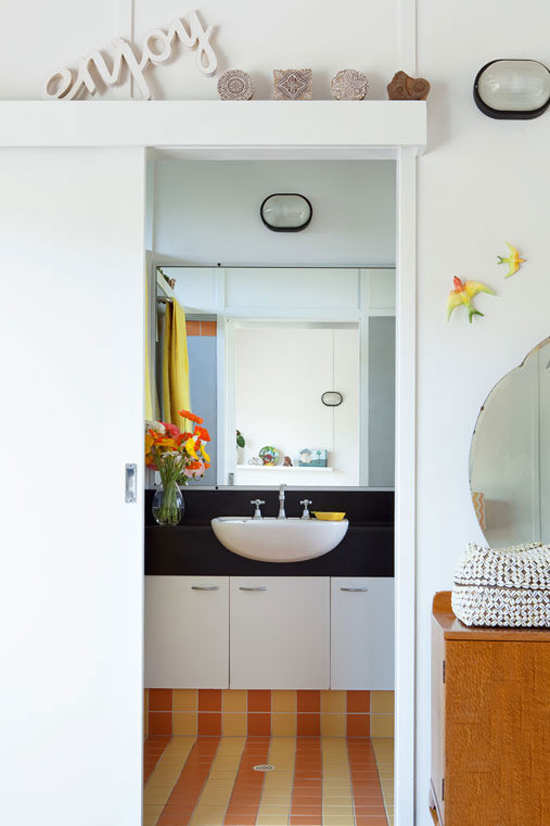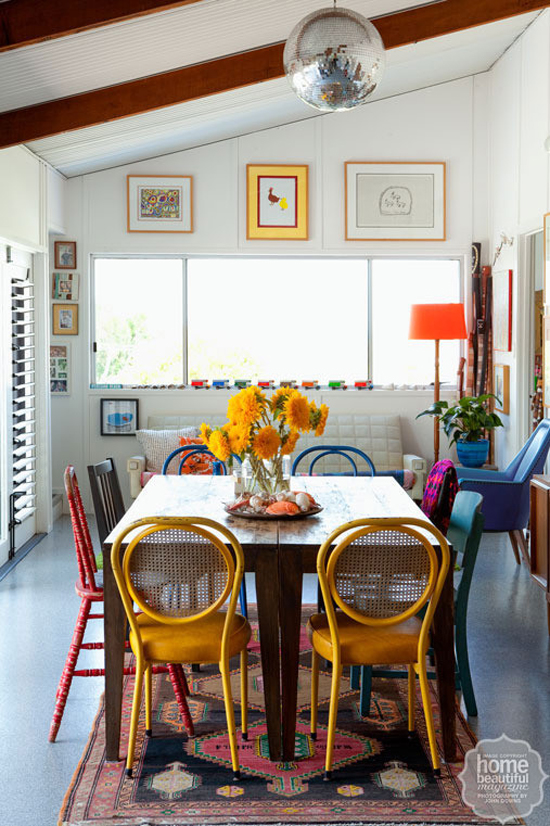 My question is, why not have a disco ball in your dining room? The primary-hued chairs might be my favorite thing about this space.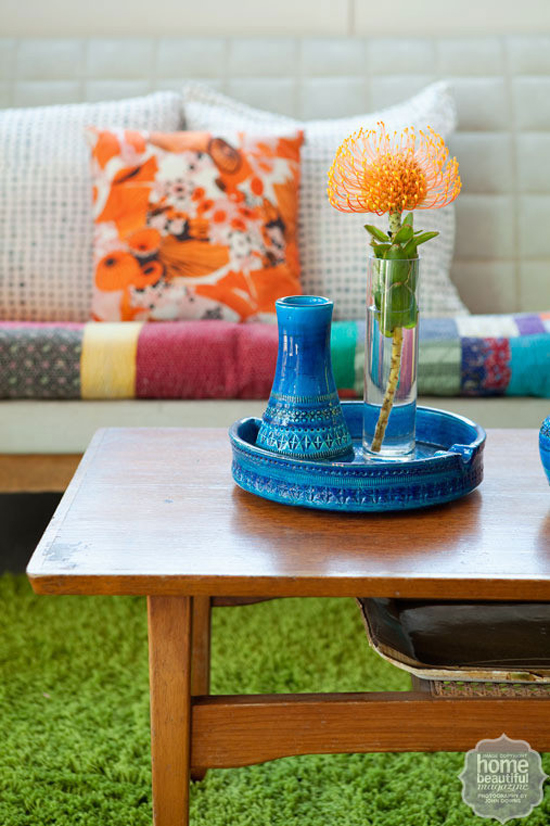 The Bitossi ashtray and bud vase here really pop against the green shag carpet and the retro coffee table.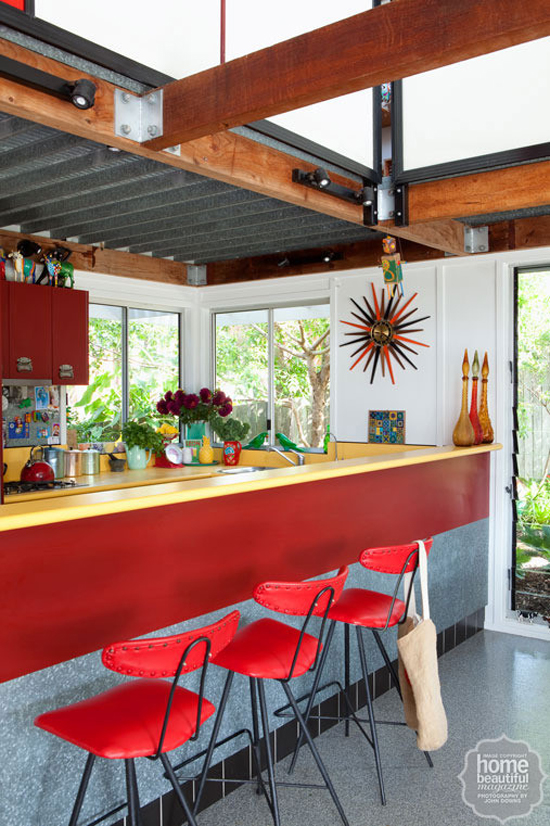 My guess is that the breakfast bar, flooring and countertops are all original to the home, which I would also guess was built in the late 1950s or early 1960s. I love how Dui has integrated these original features in her home- rather than demo' them, she has chosen to highlight them.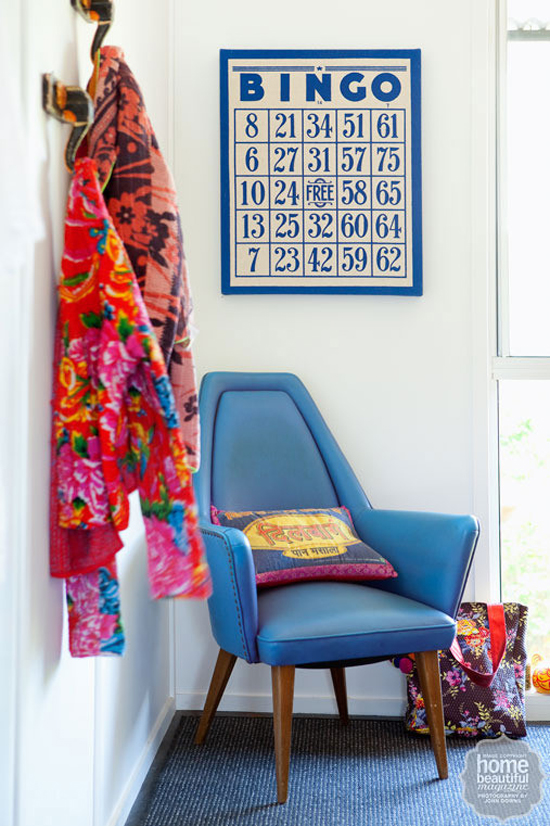 The color here! Can someone get me a bingo card like this one to put on my wall?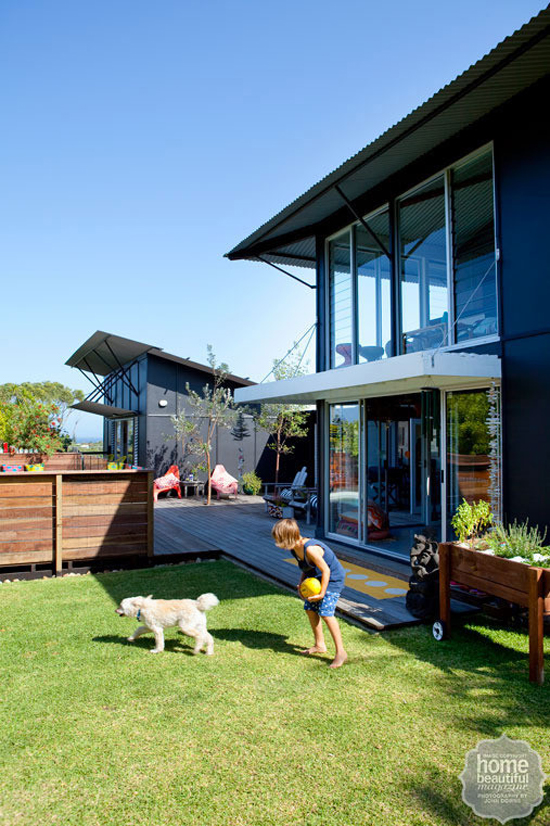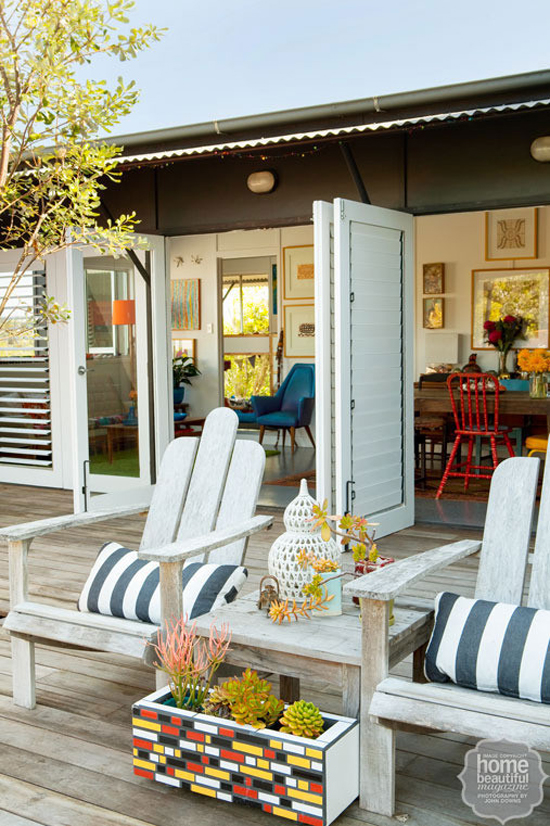 These chairs are pretty amazing, and an ode to beachfront location of the home.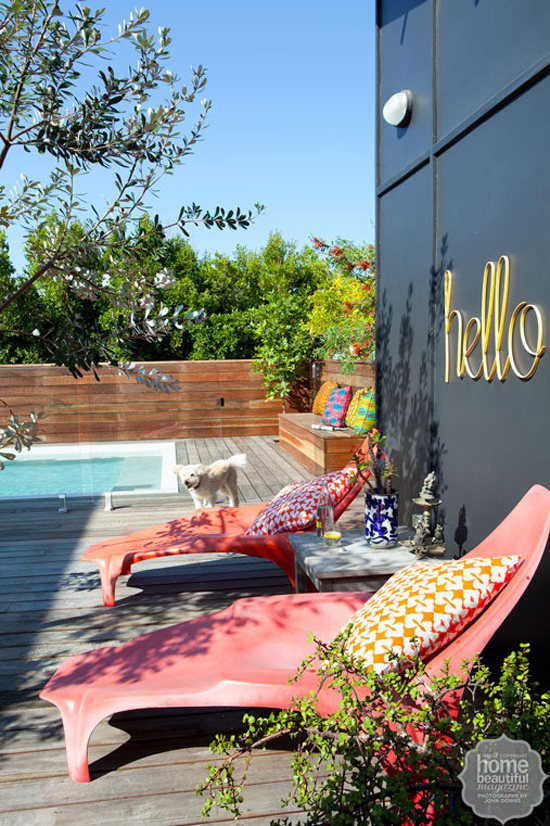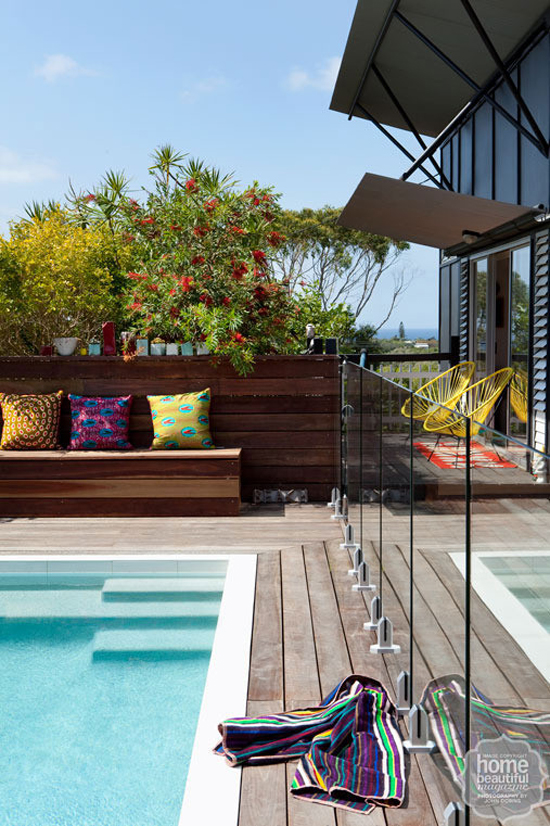 The end!