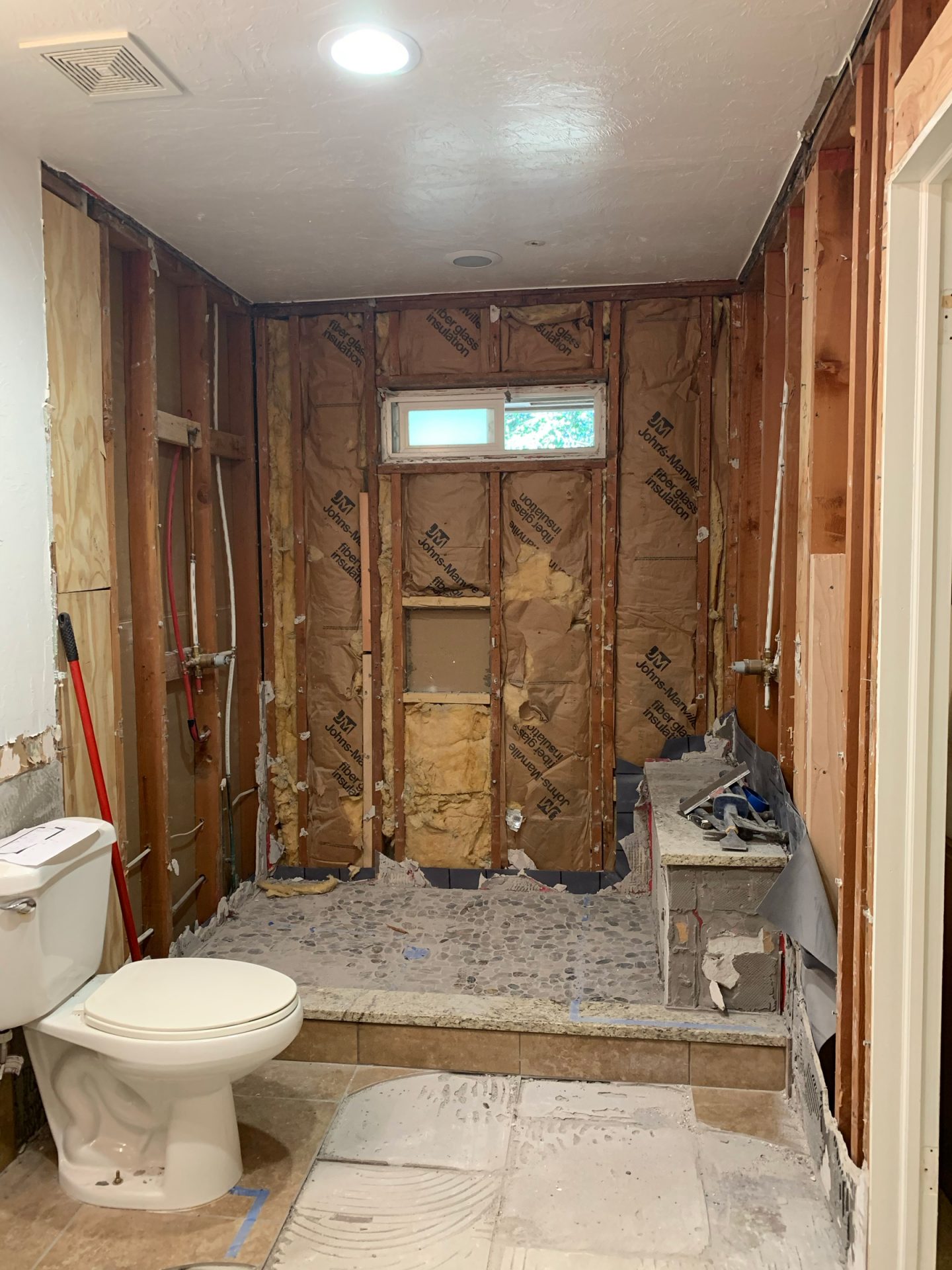 It's officially Week 3 of the ORC and things are in full swing on my master bathroom renovation. Over the last week, we (and by we, I mean the amazing crew that is working on the space while Adam and I work our day jobs) have checked the following items off our list:
Demo'd the floor-to-ceiling tile and the wall separating our master bathroom from Adam's former closet.
Dug a trench through our concrete and re-routed the plumbing line, allowing us to move the toilet from one end of the bathroom to the other.
Moved the electrical that was previously in the wall separating the closet from the bathroom to another wall.
Removed the double doors and roughed in the new single door frame.
Added new dry-wall and skim-coated the walls.
Roughed in the surround for the new shower/tub combo that will replace our double-sized shower.
Phew. I know, right?
Week 1 | Week 2 | Week 3 (you are here) | Week 4 | Week 5 | Week 6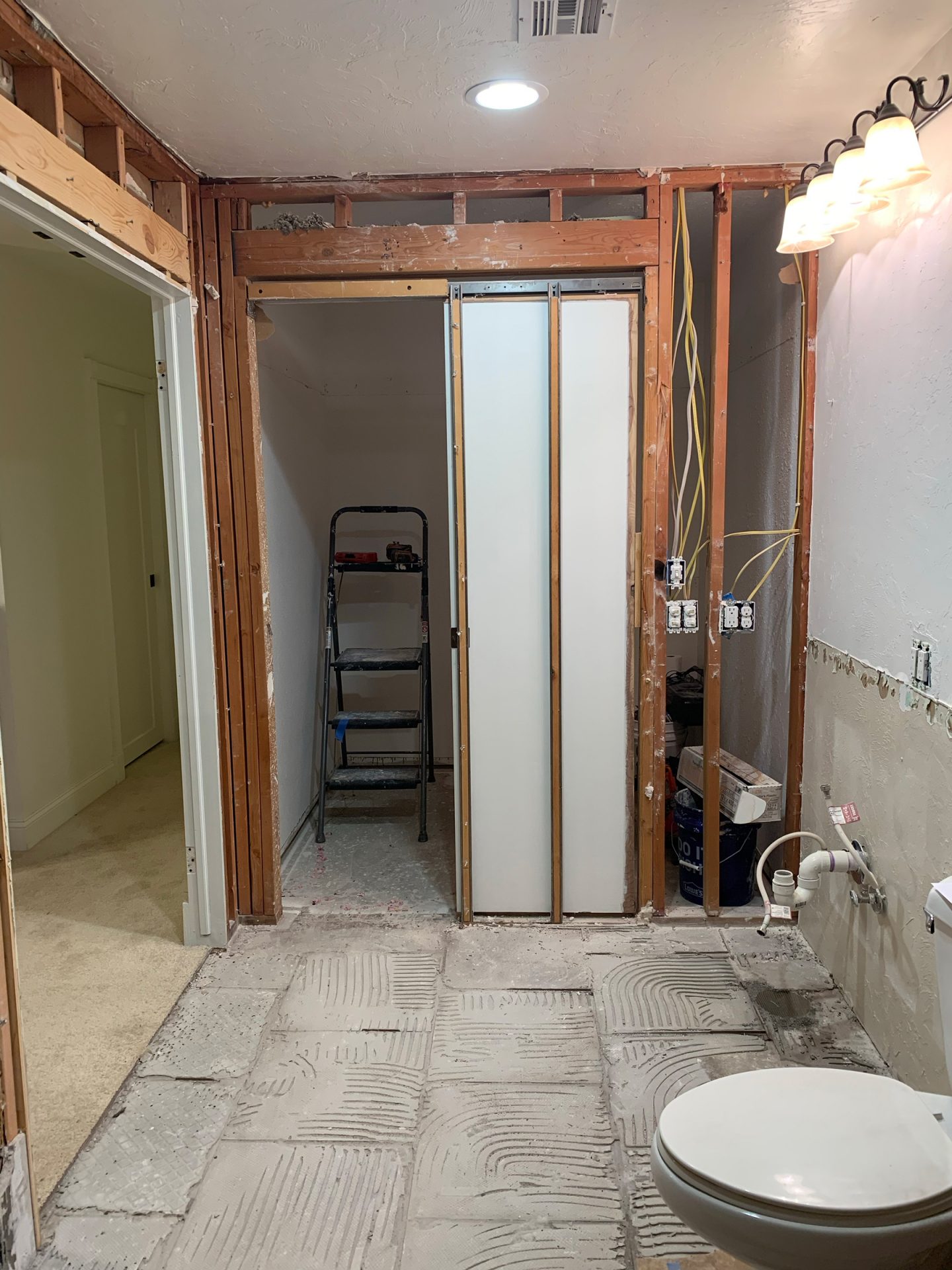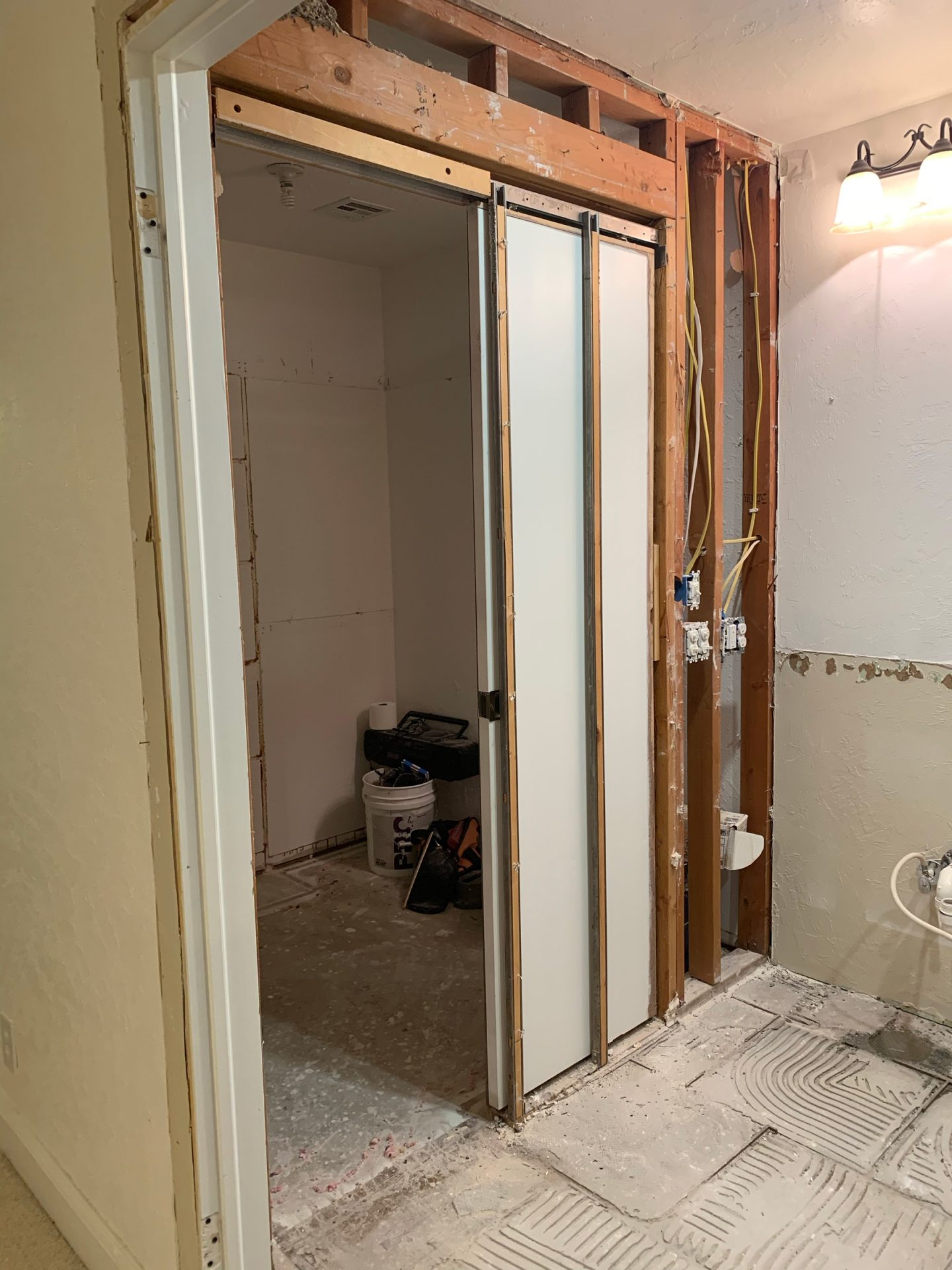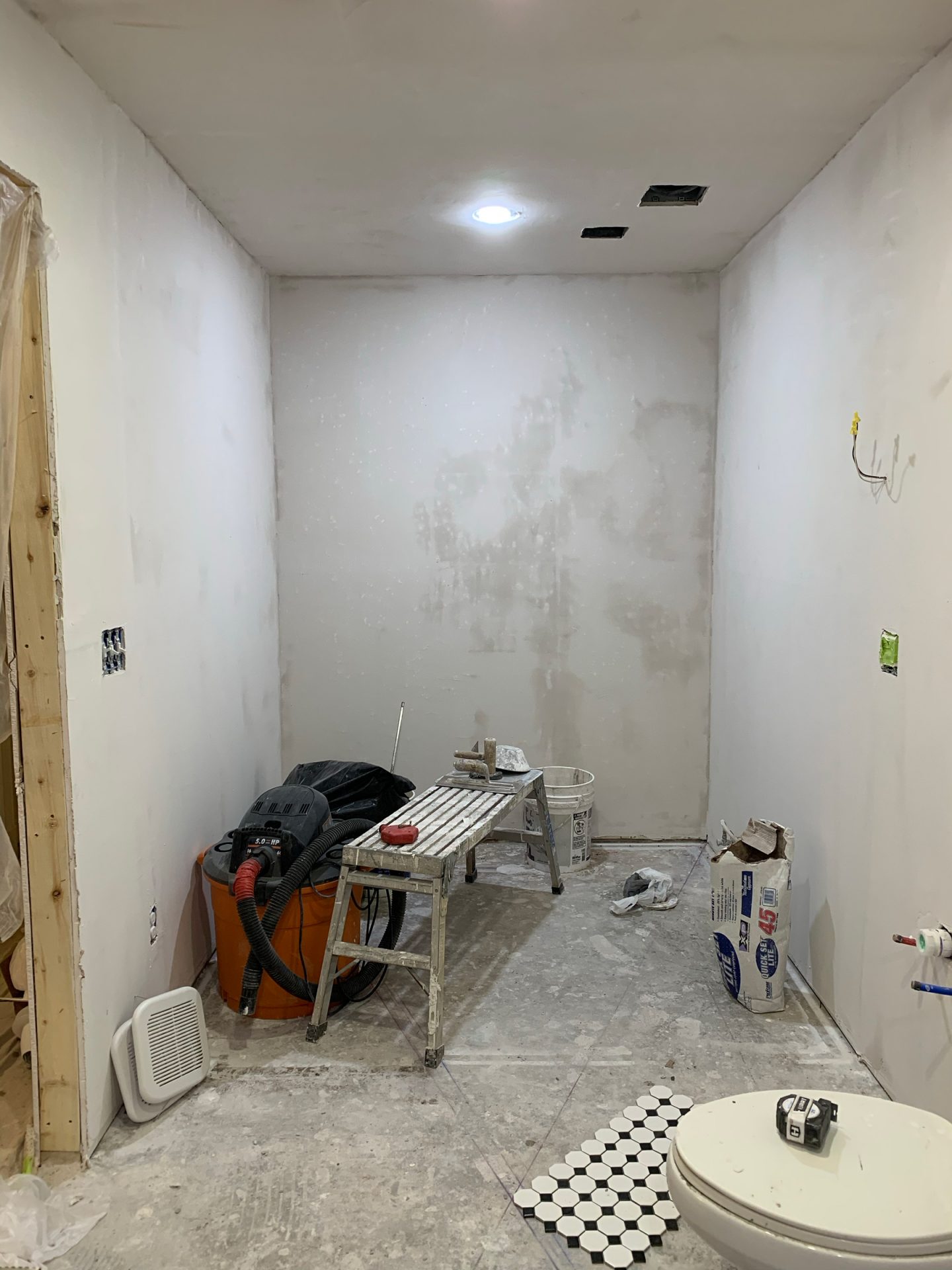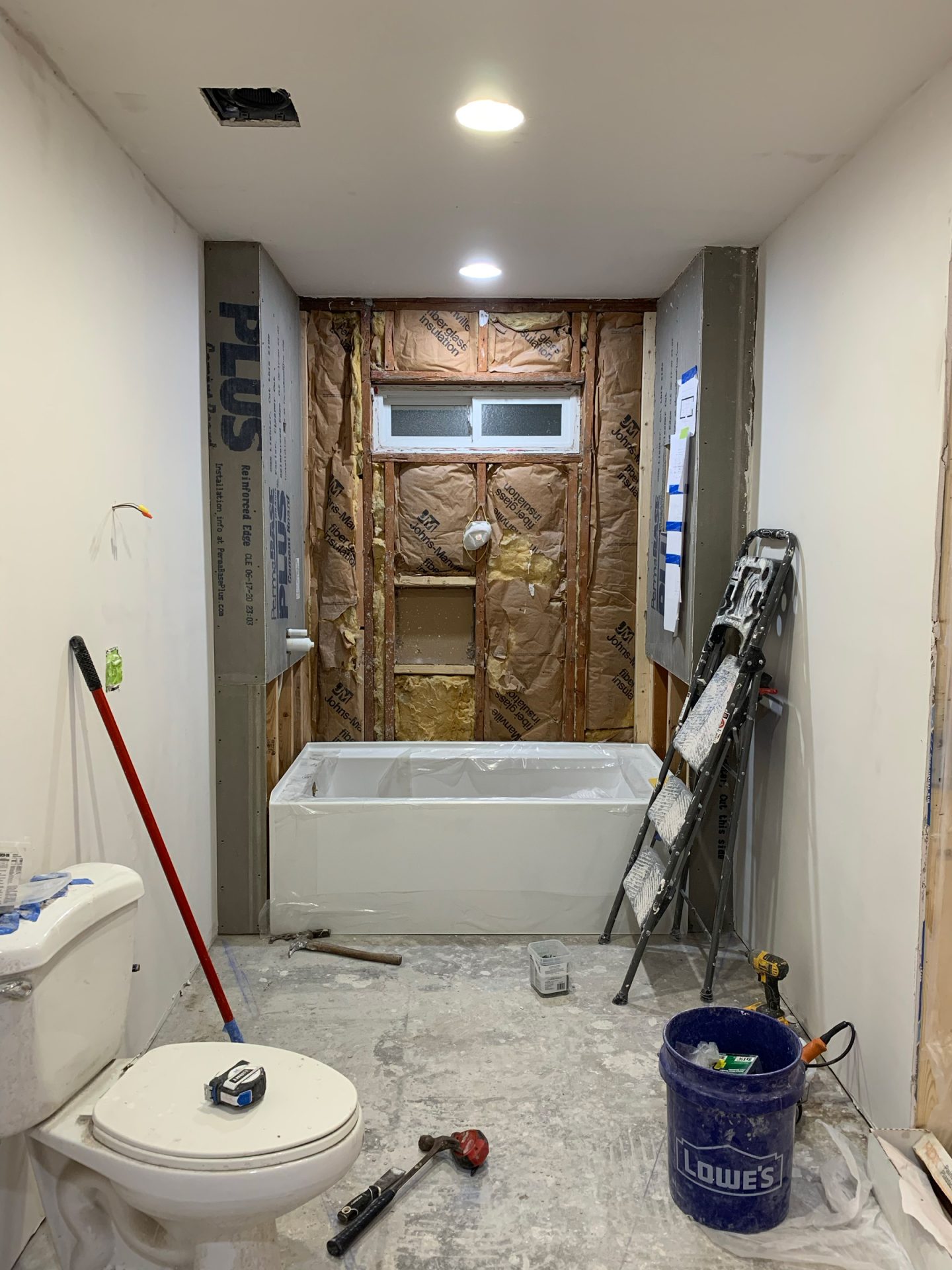 I know, I know. This week's post wasn't nearly as exciting as last week's, but I promise to talk more design next week!
If you haven't already, I definitely recommend taking some time to check out the other amazing transformations by the other guest participants!
A special thank you to the One Room Challenge and Better Homes & Gardens for hosting, and to Jennifer Hunter of Jennifer Hunter Design for guiding me through the design process!