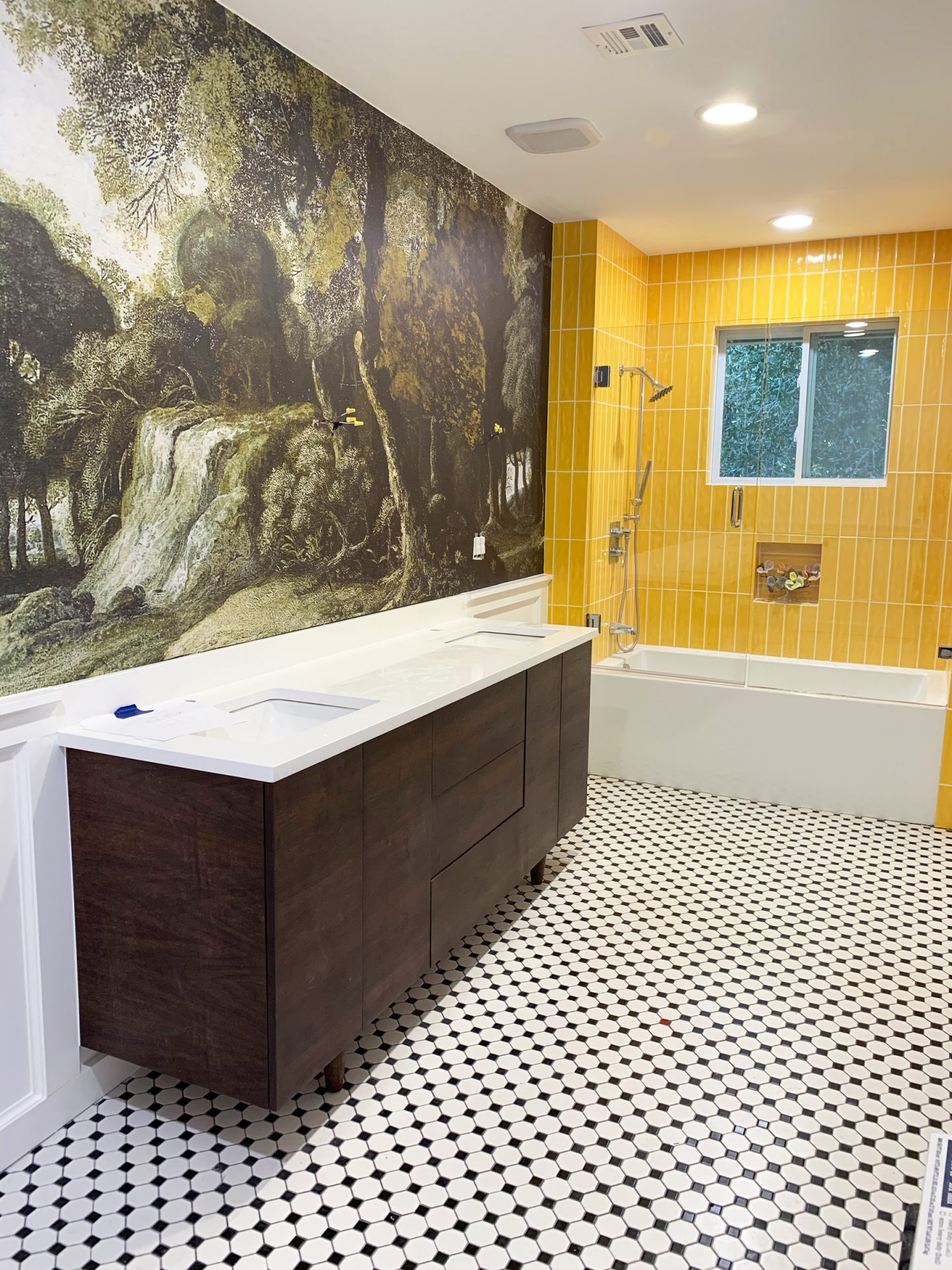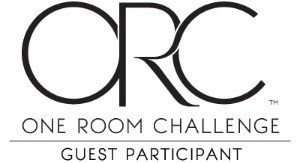 Oh my stars- it's already week 6 of the One Room Challenge! And if you haven't already surmised, this is not the final week for my Master Bathroom. No, no, the big reveal will come next week. Thank you for hanging in here with me!
Because the reality is, master bathroom remodels, and remodels in general, can and often do take more than 6 weeks to finish. I know mine certainly has.
Week 1 | Week 2 | Week 3 | Week 4 | Week 5 | Week 6 (you are here) | Week 7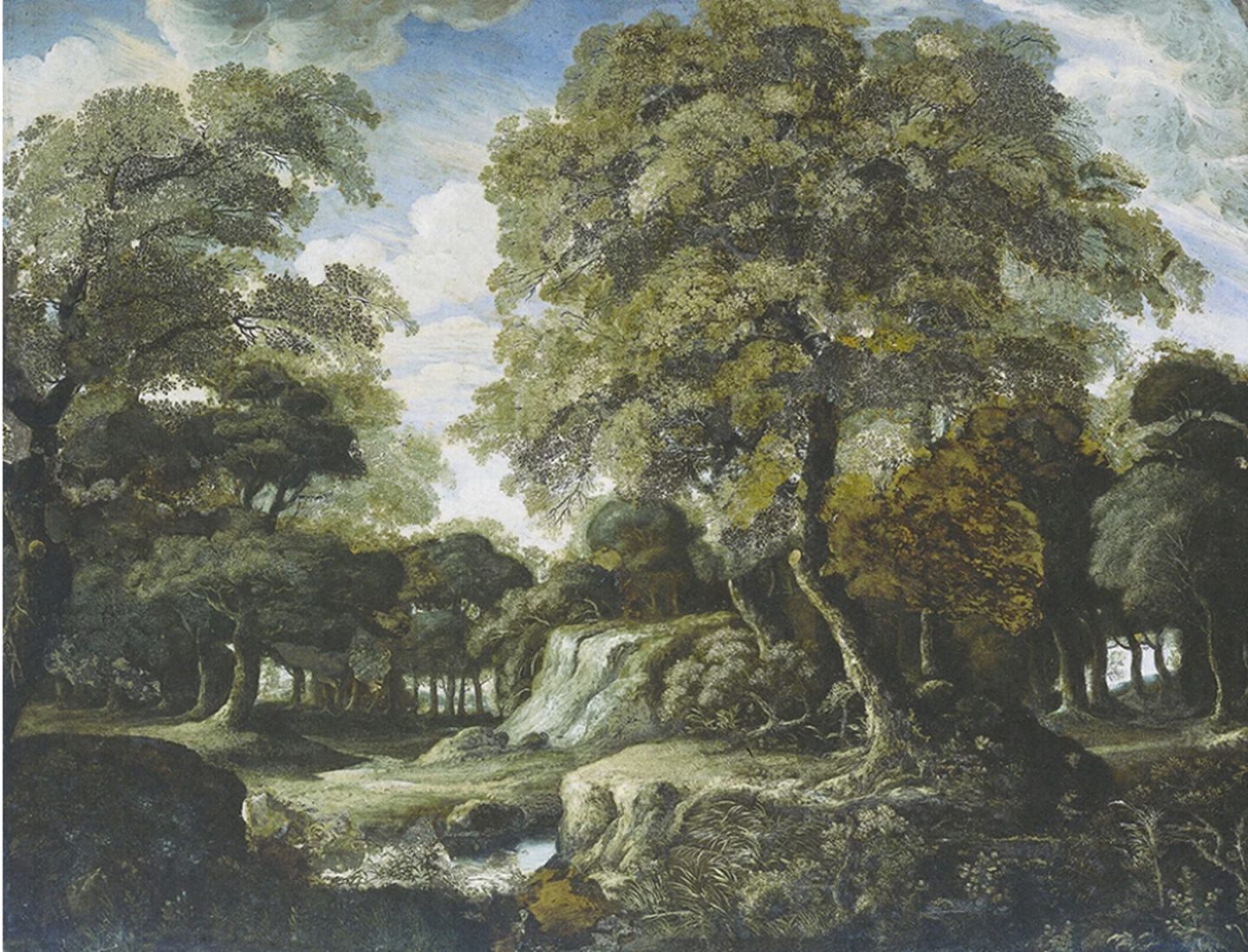 Today, I will be sharing all about the stunning focal point in my bathroom- this landscape mural from Walls Republic. The search for the perfect wall mural actually began months ago. I knew I wanted a lush landscape mural and did not want it to look modern. I needed it to feel very traditional and maybe even a little bit moody to balance out some of bright color pops in the space.
I did have another constraint: I needed the mural material to be bathroom-friendly (read: mold-resistant), and finding one that met this and the above criteria proved to be much harder than I thought.
My friend Gwen from The Makerista had used a beautiful wall mural from Walls Republic in her formal dining room, so I started searching their site to see what they had. Something I learned from my browsing was that, in addition to the hundreds of prints, mural and textures on their site, Walls Republic can make a custom mural from any image or drawing- how cool is that!
A couple of clicks in, I stumbled upon two murals that just did it for me: the one above from Jan van der Heyden and the "Italian Landscape with Pine Trees" by Hendrik Voogd mural I have posted below.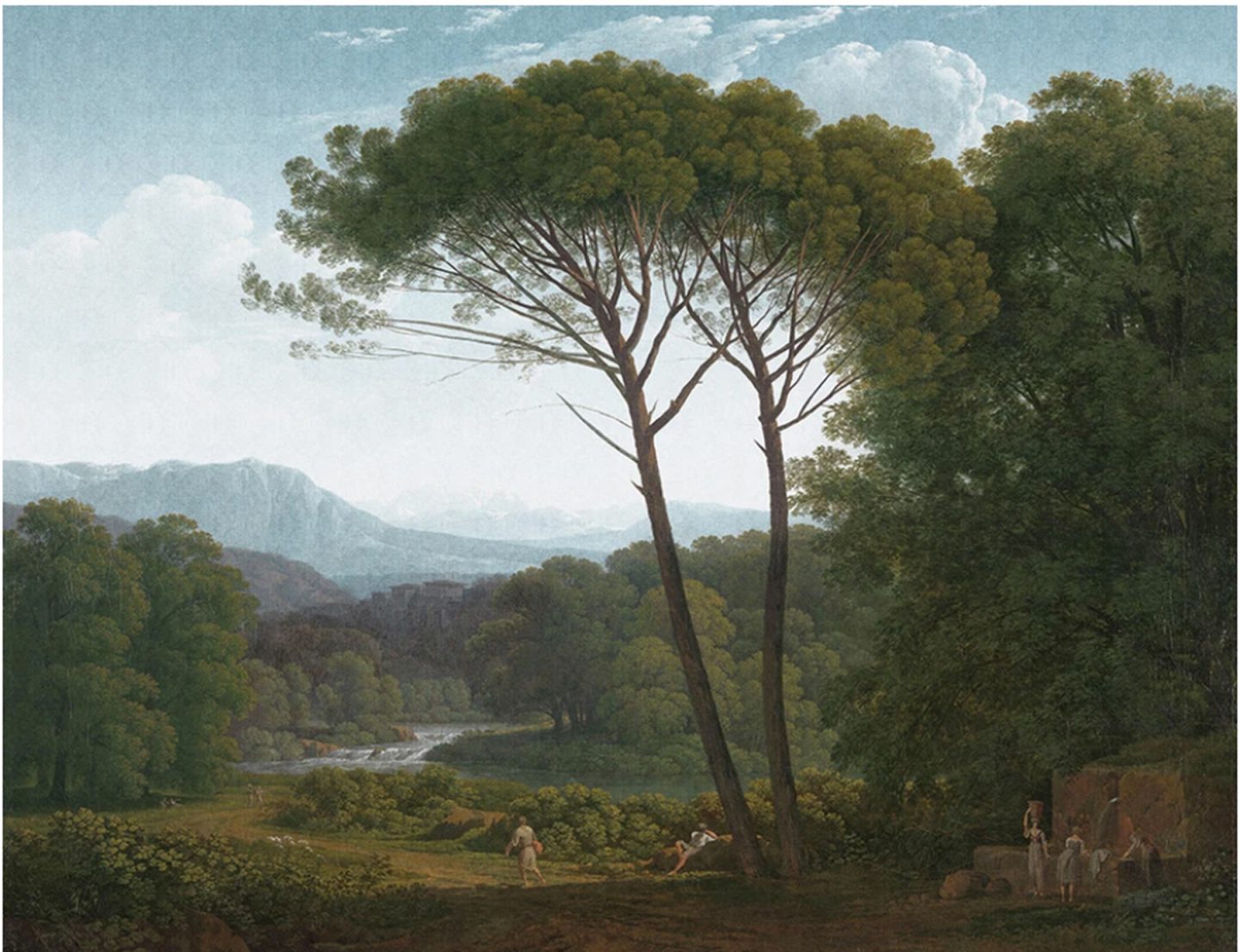 Ultimately, I decided to go with the first mural, as I was crazy about the idea of having people on the wall. I was thrilled to learn that Walls Republic can print on a variety of different paper and non-paper materials, according to the client's needs and needs of the space. In my case, Belle from Walls Republic suggested that I go with their non-woven material that is used commonly in bathrooms.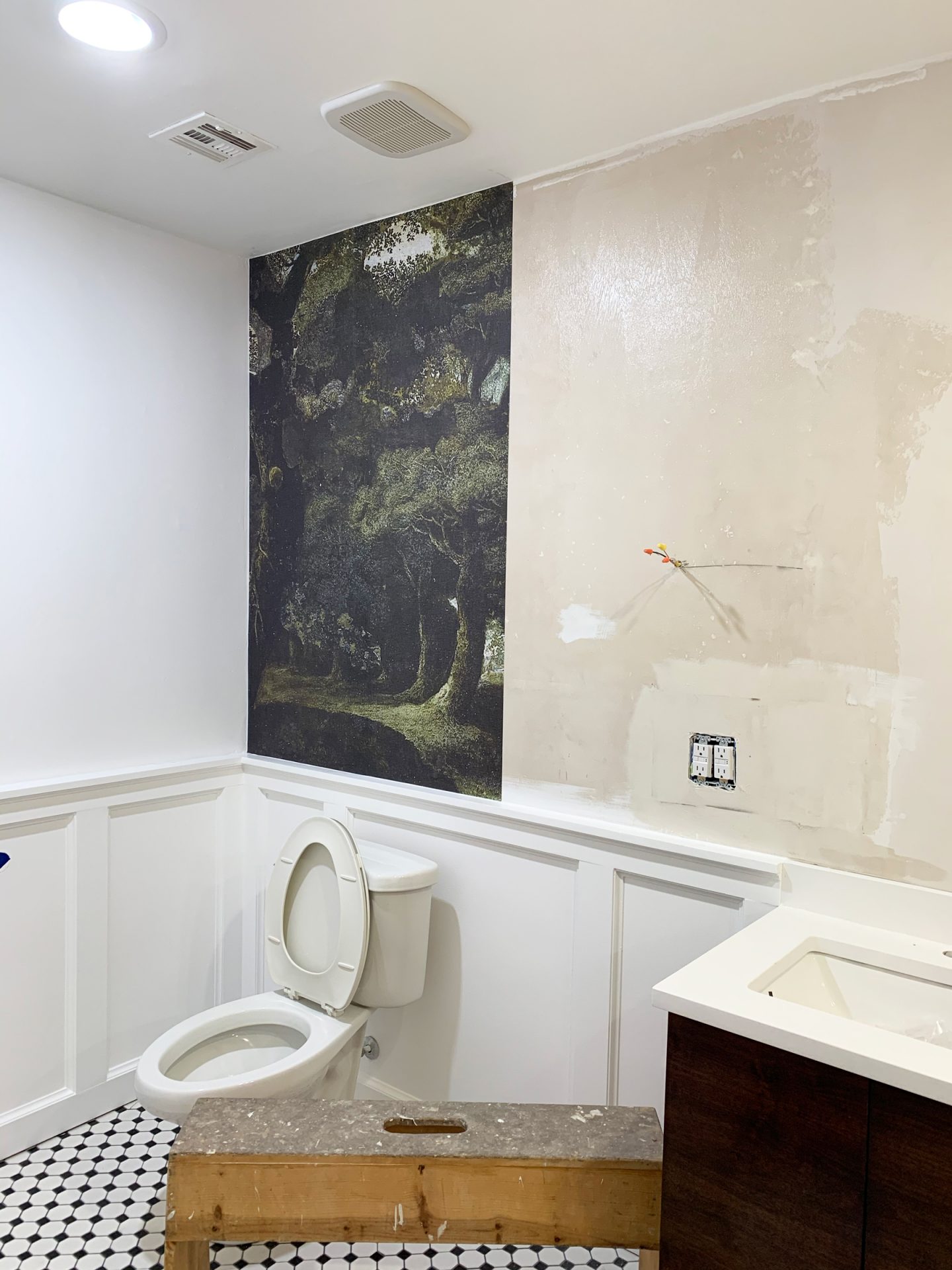 Once the mural arrived, I enlisted the help of Darcy from Crosswhite Paper Hanging to come and install it.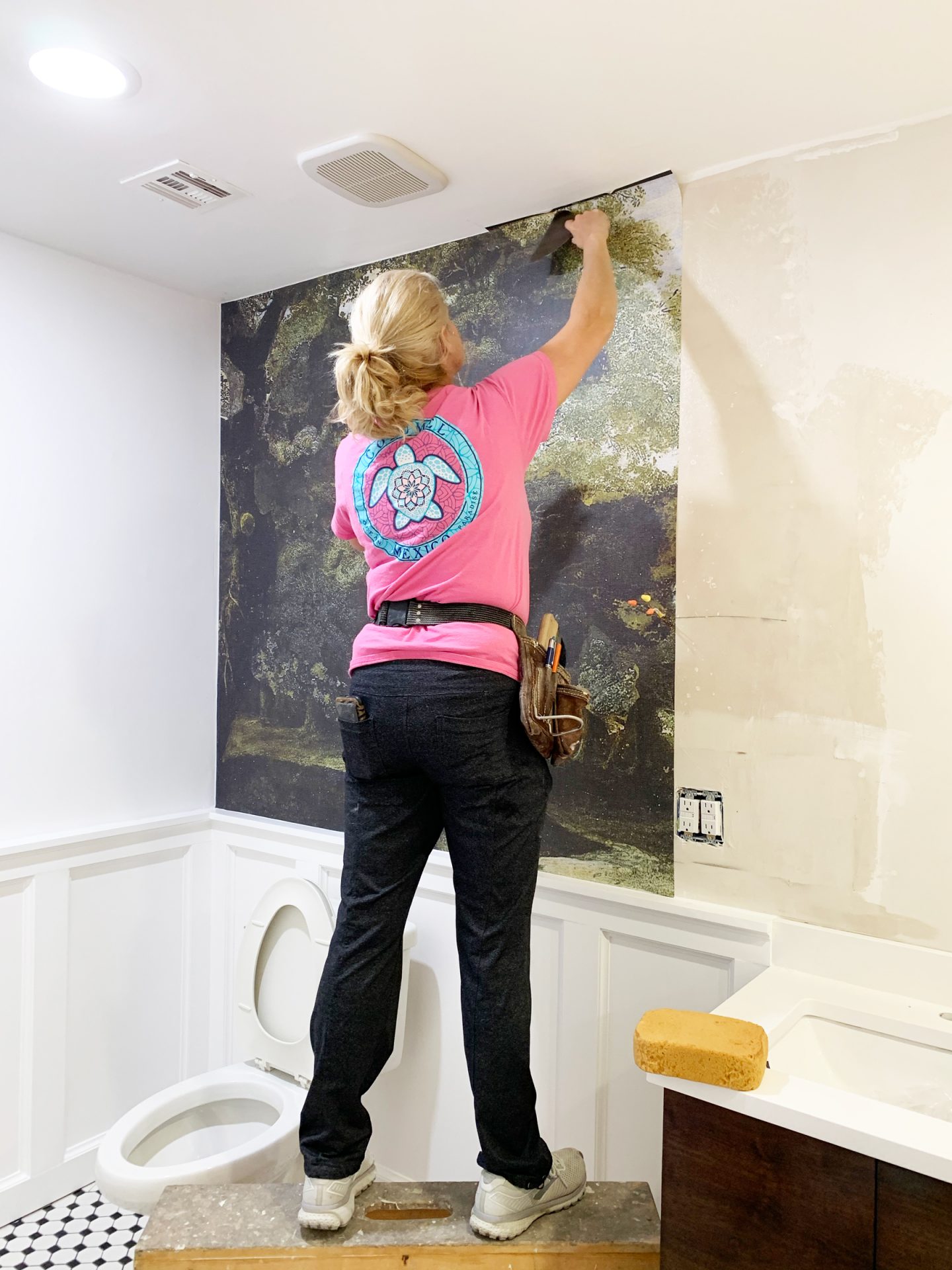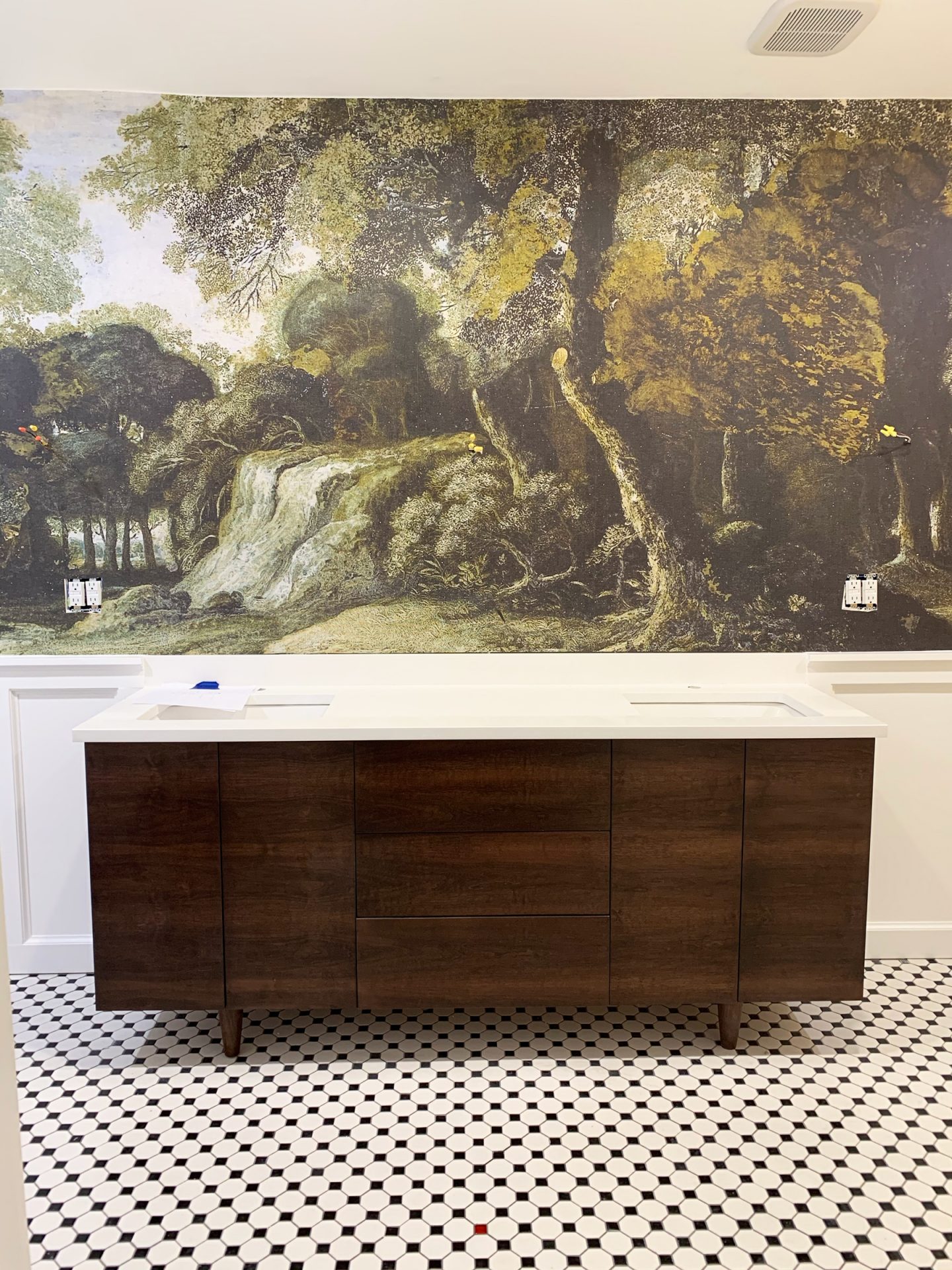 Ta-Da! And here it is. What do you think?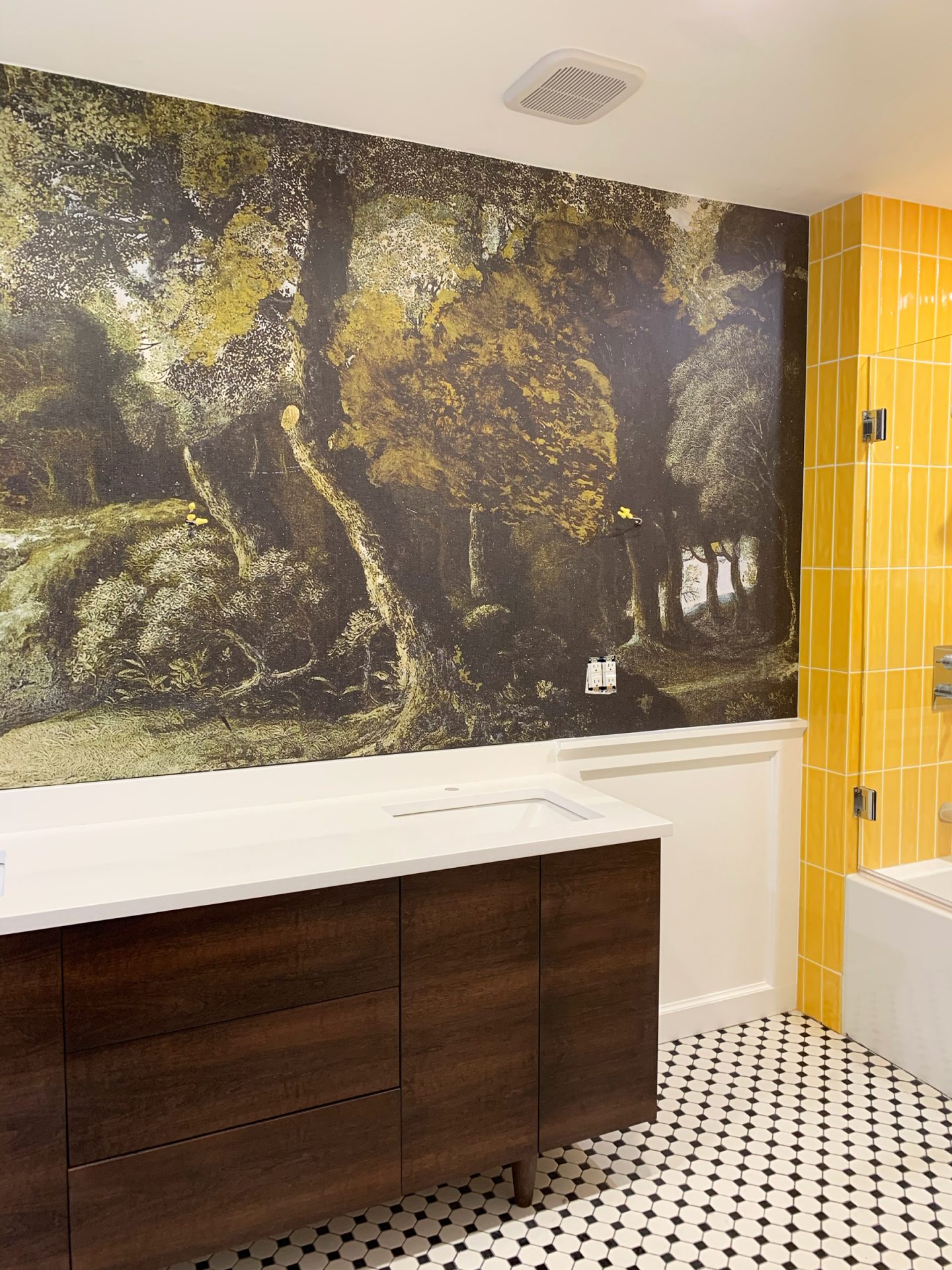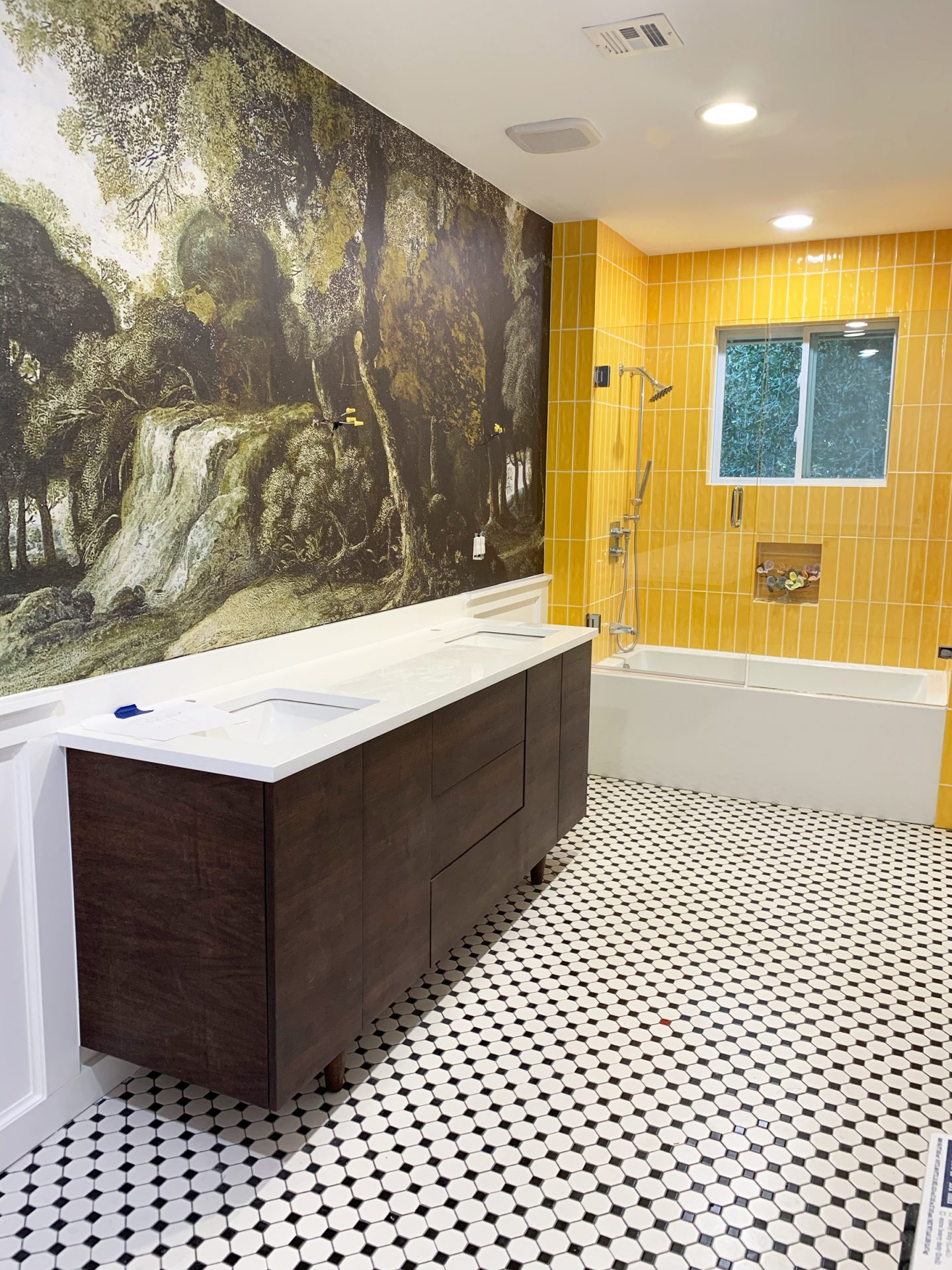 One of my favorite aspects of the mural is how the yellow in the tree pairs so well with the yellow tile from the shower.
Stay tuned- next week will be the big reveal. You all have been so patient!
Have you checked out the spaces from the other participants in the challenge? Get ready for some major house inspo!
A special thank you to Walls Republic for making this beautiful bathroom a possibility, the One Room Challenge and Better Homes & Gardens for hosting, and to Jennifer Hunter of Jennifer Hunter Design for guiding me through the design process!