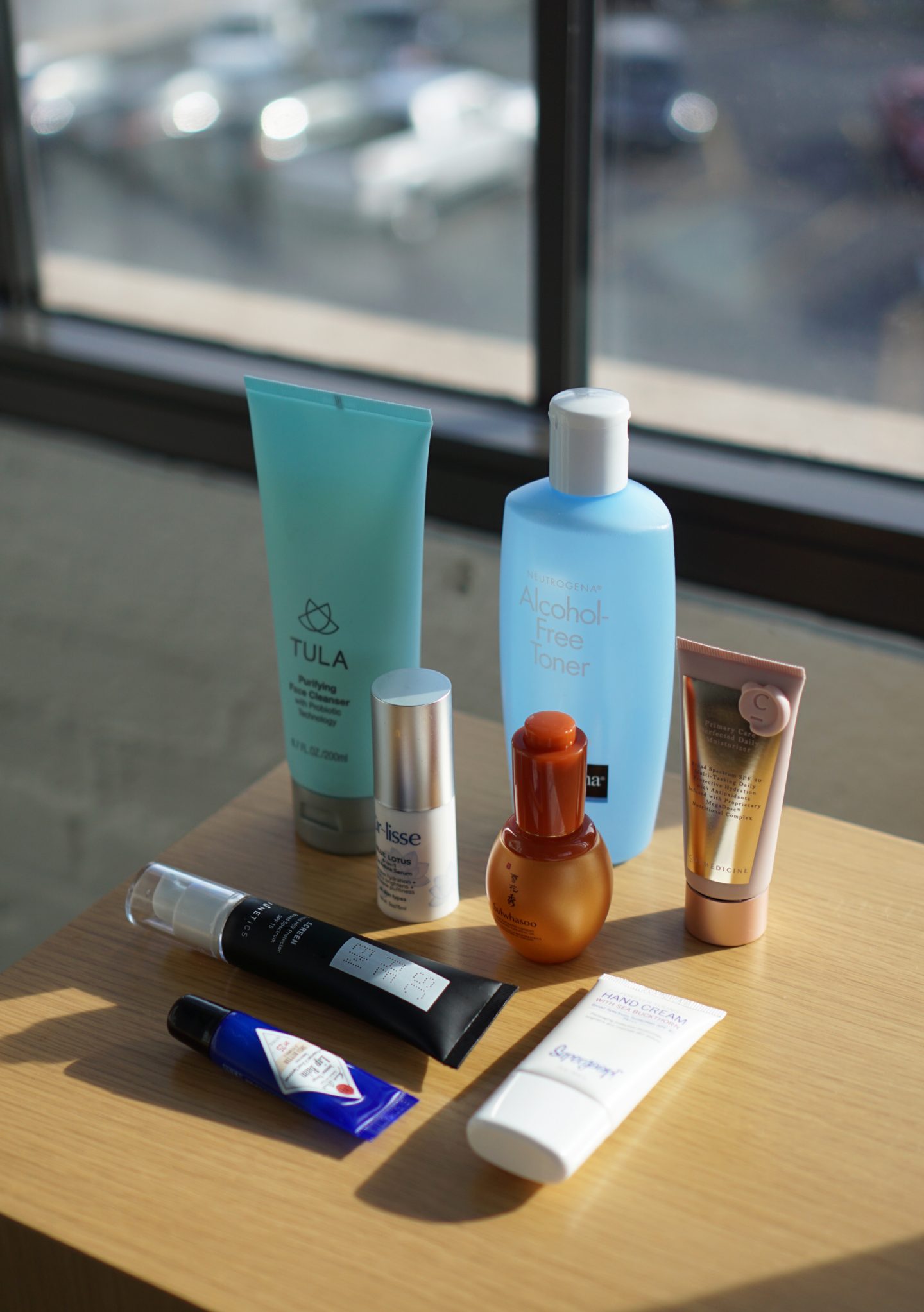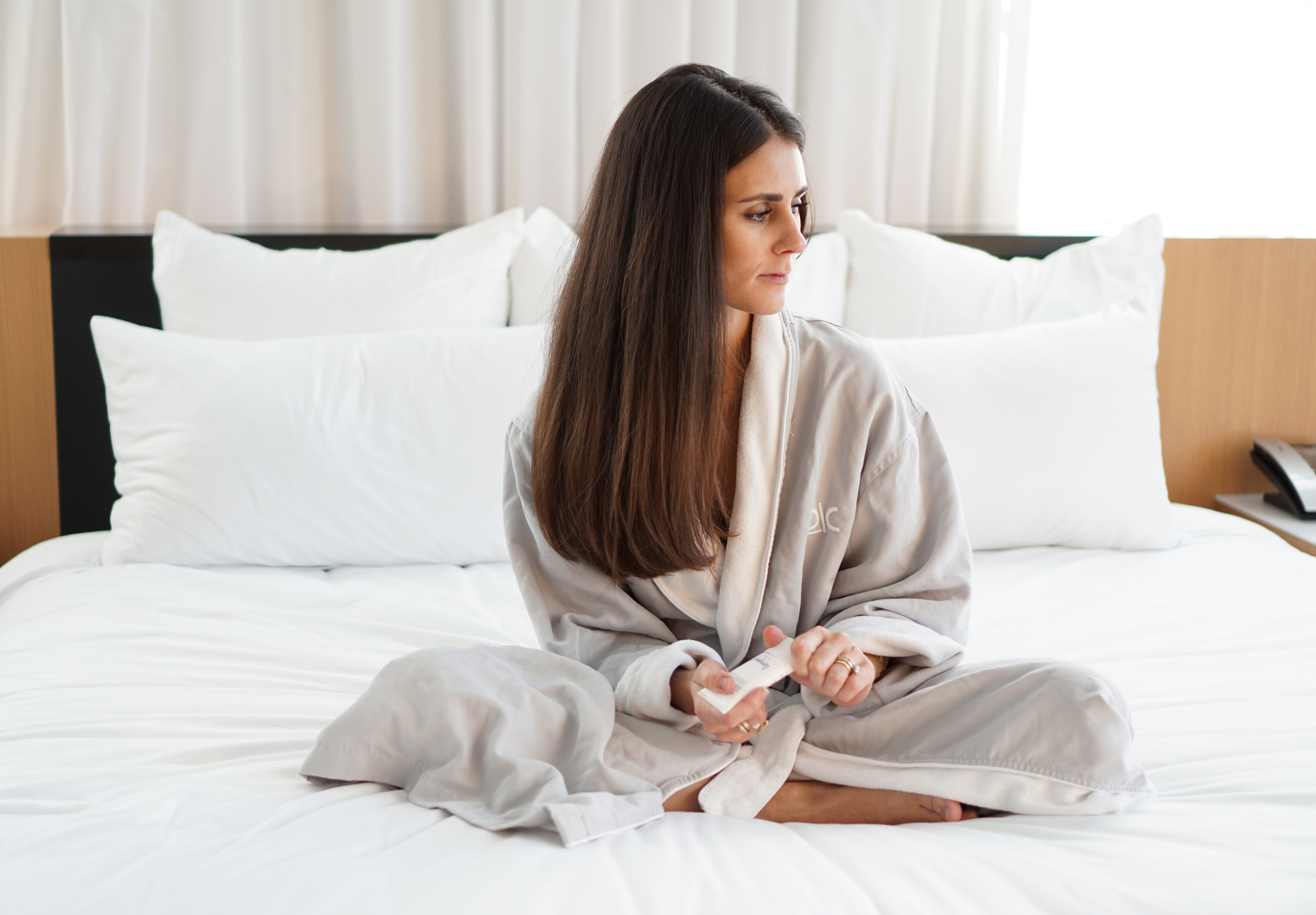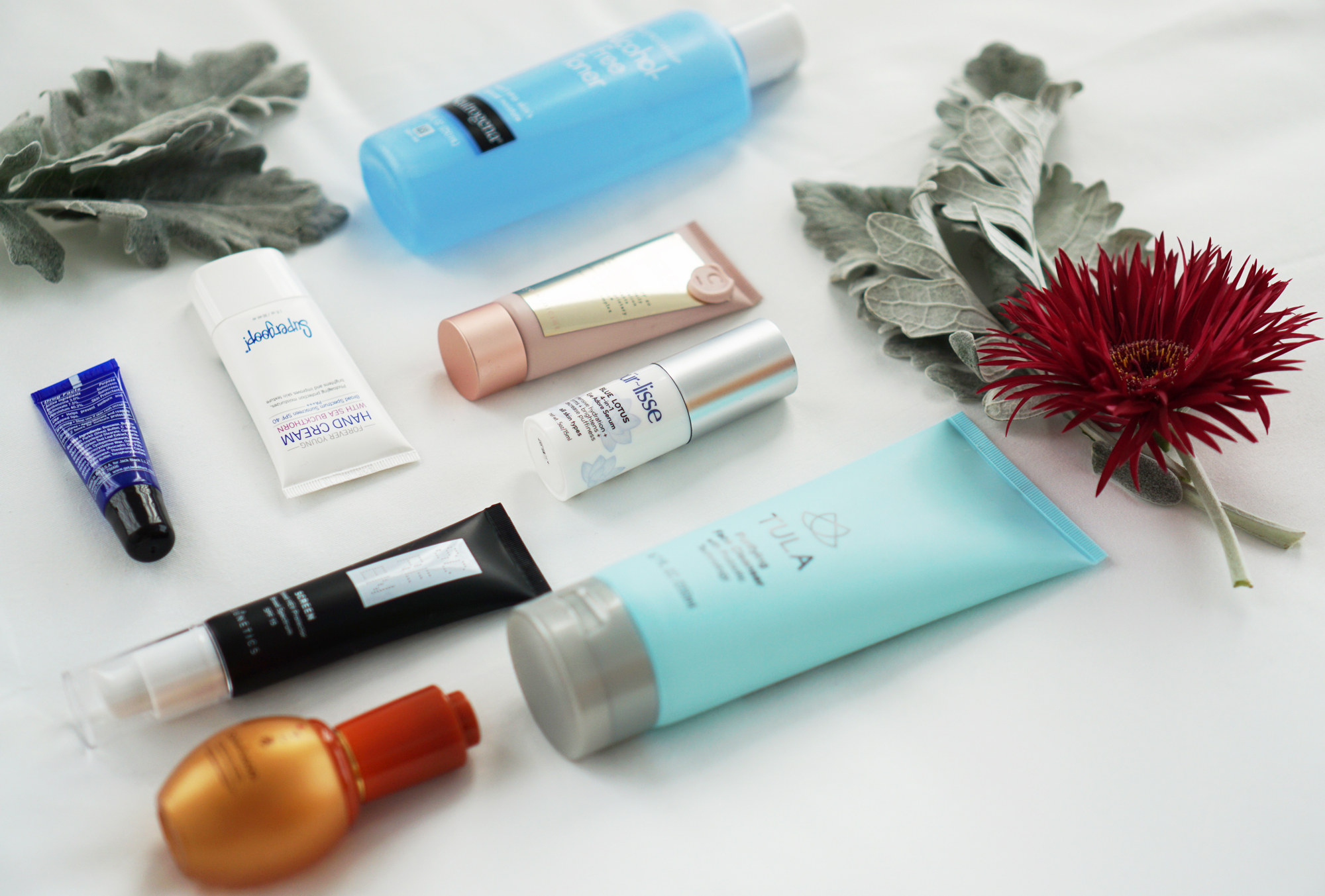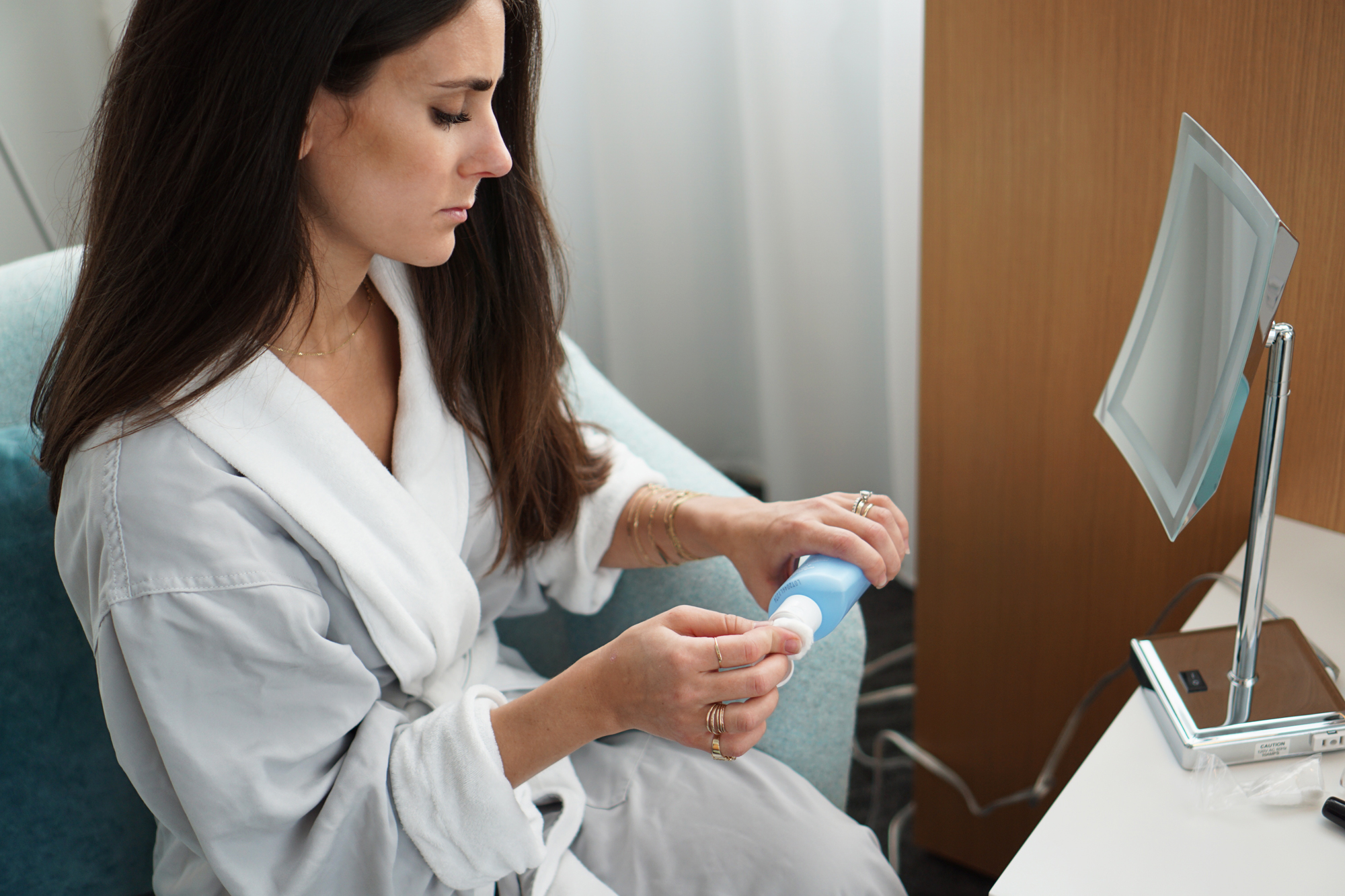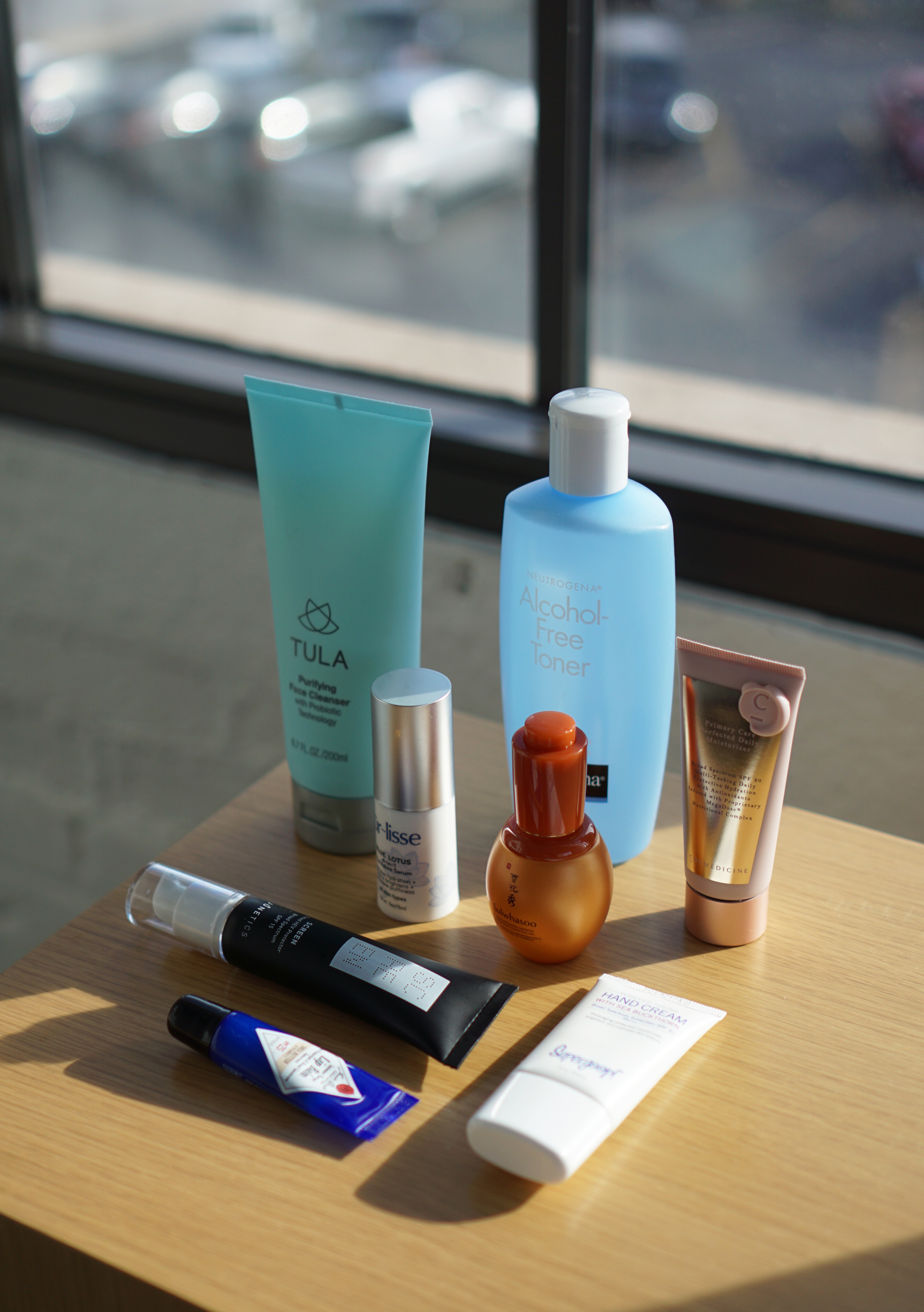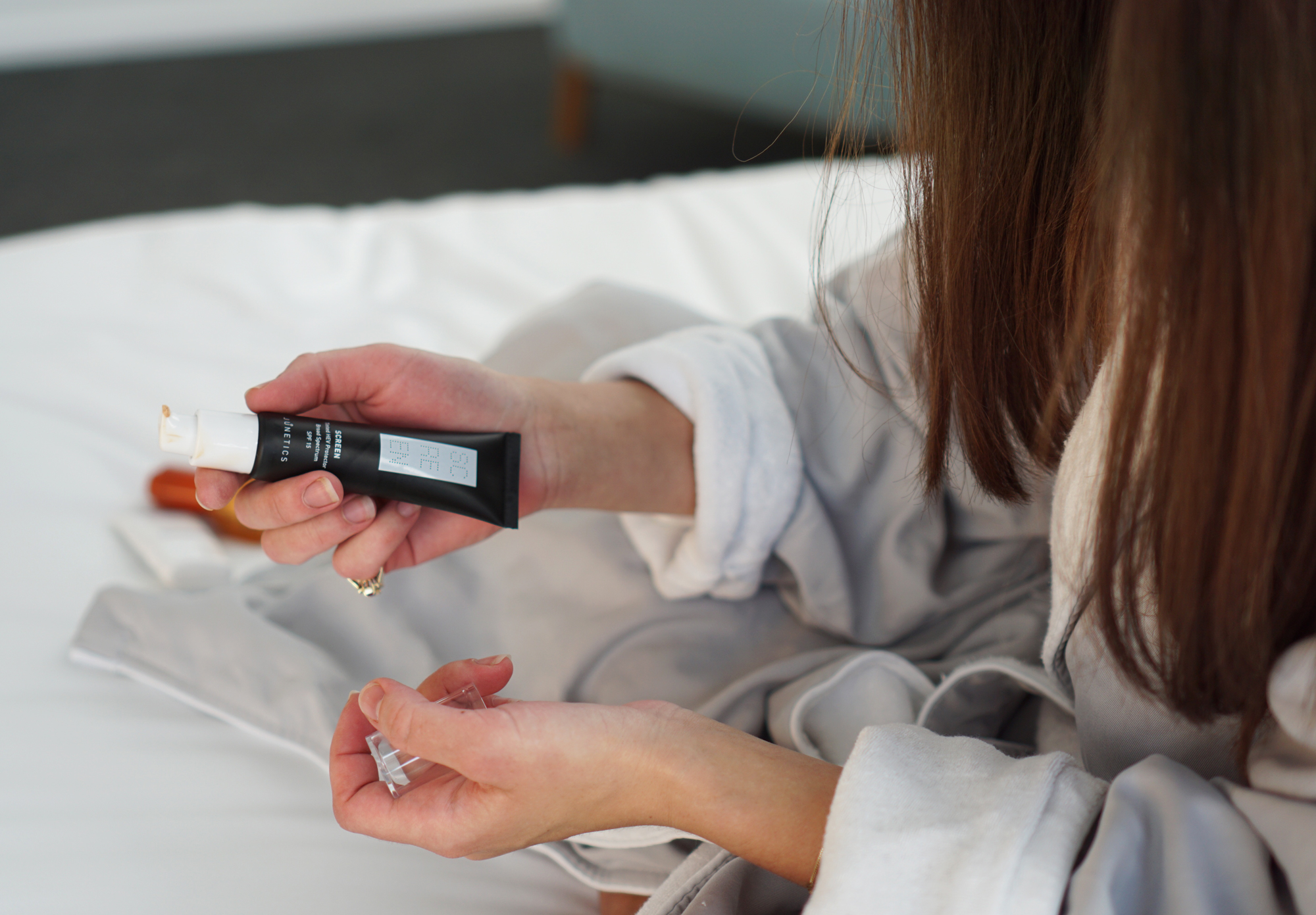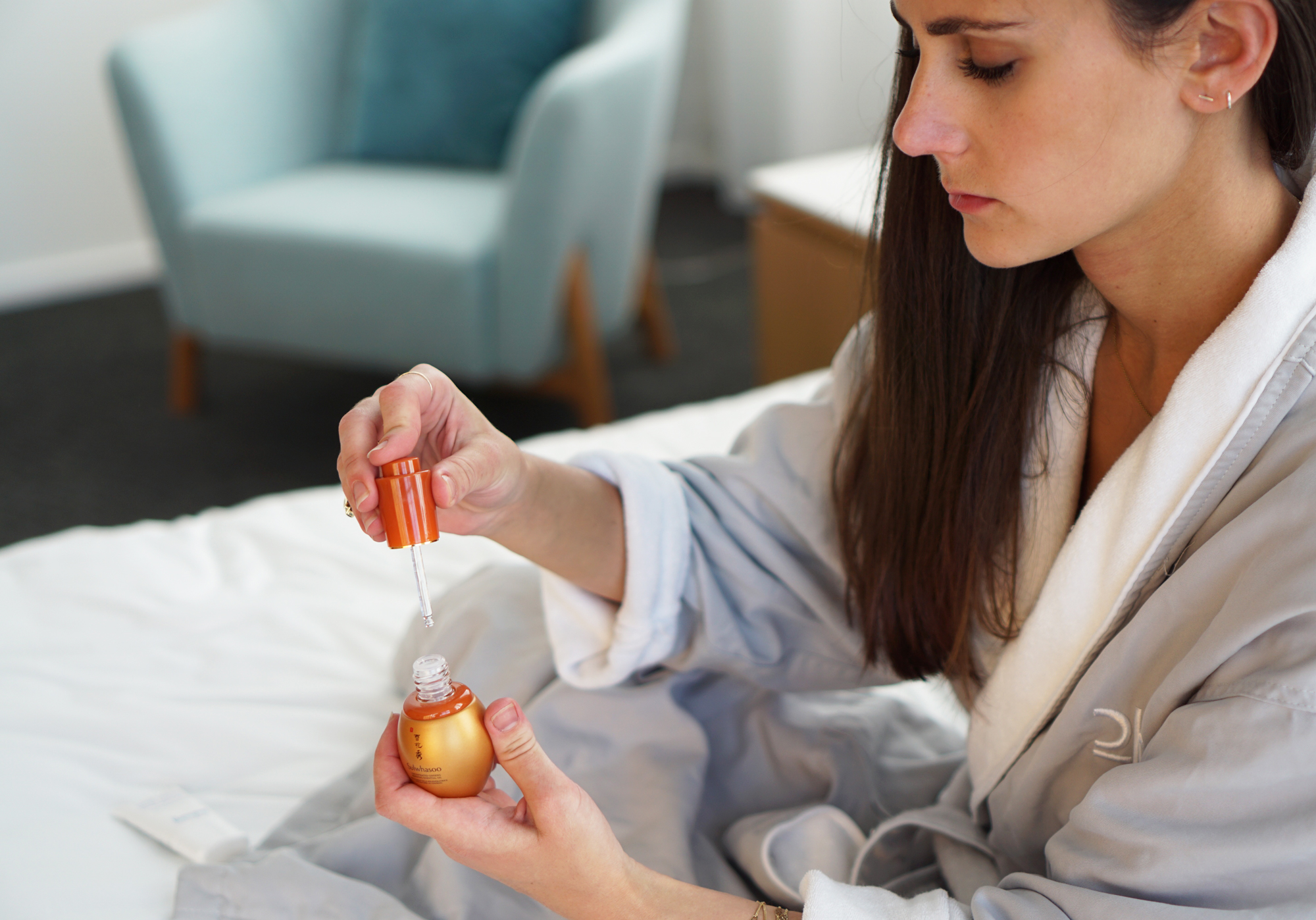 After sharing my go-to makeup products on Instagram, many of you asked about my skincare routine, so I decided to make a separate post so I could talk about everything in greater detail. I'm focusing particularly on how I keep my skin moisturized during the cold winter months, because I don't know about you guys, but this is the time of year when my skin misbehaves the most. So here is what has worked for me. For reference, I have combination/normal skin with sensitivity to certain fragrances and ingredients.
MY COLD WEATHER SKINCARE REGIMEN
Cleanse
I start all of my mornings and evenings using this gentle cleanser from Tula. It's a bit different from others I've tried because it uses probiotic technology, which means it protects your skin from harmful bacteria while leaving the healthy bacteria that helps deliver nutrients to your skin.
Another reason why I use this gentle cleanser is that it doesn't strip my skin of its natural oils. Do you ever wash your face and notice that your skin feels tight or dry afterwards? If so, it probably means that your cleanser is removing the good oils from your skin (the ones that help to keep it from drying out). Having those natural oils is especially important in the Fall and Winter, when your skin is already at its driest.
Tone
To be honest, this is a step I used to skip. But after my skin started to dry out, I did a little bit of digging and learned that toning was not the step to skip. In case you didn't know, the primary purpose of a toner is to even out the PH of your skin. It's important to use after you cleanse because it helps return the skin to the right balance of acidity. Toner also helps to remove residue from the skin, BUT, more importantly, it helps keep your skin moisturized.
Lately, I've been using Neutrogena's Alcohol-Free toner. There are many toners out there, but it's important to make sure that which ever one you chose is alcohol-free. Why? Because alcohol dries out your skin.
Moisturize
During the colder months, I moisturize my skin in layers. I first start with a face oil in the morning and at night before I put on my moisturizer. Many of you are probably asking yourselves if this is a necessary step, so let me further explain: the oil serves as a barrier between your skin and the elements and helps your moisturizer to penetrate more deeply into the skin (you can read more about that here). I did quite a bit of research and finally landed on Sulwhasoo's Concentrated Ginseng Renewing Essential Oil (and not just because of the whole Korean beauty trend). It's paraben-free and uses plant-based oils to help enhance your skin's anti-aging properties. I'm not sure about all that (as I'm not showing too much of my age just yet), but it has left my skin looking and feeling absolutely radiant- like, actually bright. This one costs on higher end ($130), but the .67 oz bottle will last me about a 6-8 months.
After applying face oil, I use Primary Care Perfected Daily Moisturizer in the mornings. It seems to do a great job at hydrating the dry areas while controlling the oiliness of my t-zone. And a little goes a long way- the coverage is great, and I only end up using half of a pea-size amount on my face. At night, I use Boot's Simply Sensitive Hydrating Moisturizer. It's doesn't cause my skin to break out and is just the right thickness.
Protect
I'm sure you are sick of hearing this, but I can't write this post without mentioning it: daily sunscreen is a must. Even when you think you aren't getting direct sun, you are still probably getting indirect sun. I honestly try to stay out of the sun as much as possible (read: bronzer is my best friend), but even still, I wear sunscreen everyday. I have yet to find one that doesn't leave my skin feeling too greasy, so I will keep you posted when I find one that I love! I'd also to love hear from you in the comments if you have a daily sunscreen that you are crazy about.
Eyes, Lips, and Hands
I don't know about you guys, but the winter months are the only time of the year where my hands and lips dry out and start to crack. Blame it on the lack of humidity, or that all of my lip-licking and hand-washing finally catches up with me, but regardless, it is an annoying problem.
EYES: It wasn't until my "older years" (cough cough, I'm over 30) that I started paying attention to the area under my eyes. Maybe it's because I've heard my mom complain enough times about what age does to your eyes, but about two years ago, I started applying eye cream. I recently started using Pur~lisse 4-in-1 Eye Serum– it's super lightweight and non-greasy. I apply it after my moisturizer in the morning (but before sunscreen and makeup), and then again in the evenings. I like this one from Pur~lisse because it actually hydrates in addition to fighting against puffiness and wrinkles.
LIPS: I started using Jack Black's Intense Therapy Lip Balm w/ SPF 25 about five years ago when my husband and I started dating. I found a tube of it in his apartment, tested it out, and then… it mysteriously disappeared into my purse and never left. The funny part is that Jack Black's focus is on men's skincare, but damn, they make a perfectly light (and effective) moisturizer! My favorite "flavor" is Shea Butter, but it comes in 4 other scents (my husband's favorite is the Grapefruit one).
HANDS: I am currently using Supergoop's Forever Young hand cream, which I discovered while waiting in the checkout line at Anthropologie (I know, I'm such a sucker). The reason I've stuck with this brand (and believe me, I've tried everything from L'Occitaine to using pure Aquafor) is because it doesn't burn my skin when I put it on my dried, cracked hands. I currently keep the 1 oz size tube in my purse.