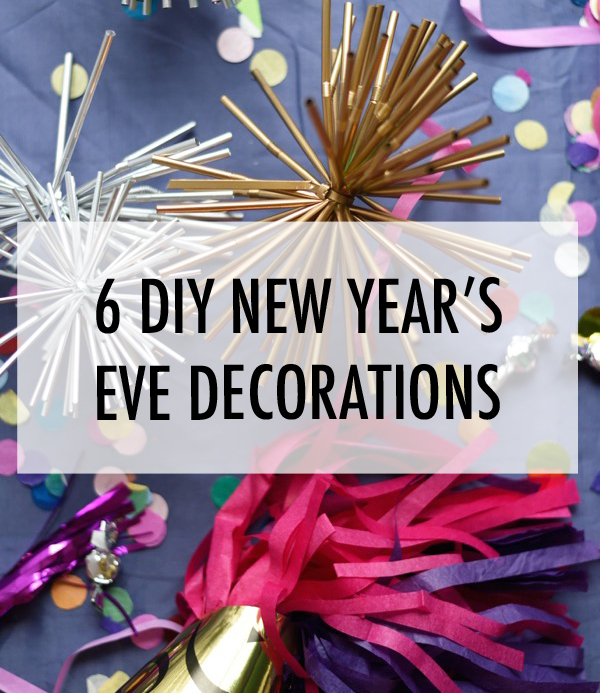 I must confess, I have had a very difficult time finding DIY New Year's Eve decorations that were not black and gold, or some combination of the two. But alas, after hours of searching, I decided to include the best of what I found- black and gold or not! So, for you- 6 DIY decorations, most of which involve 2 supplies or less. Happy New Year's Eve, everyone!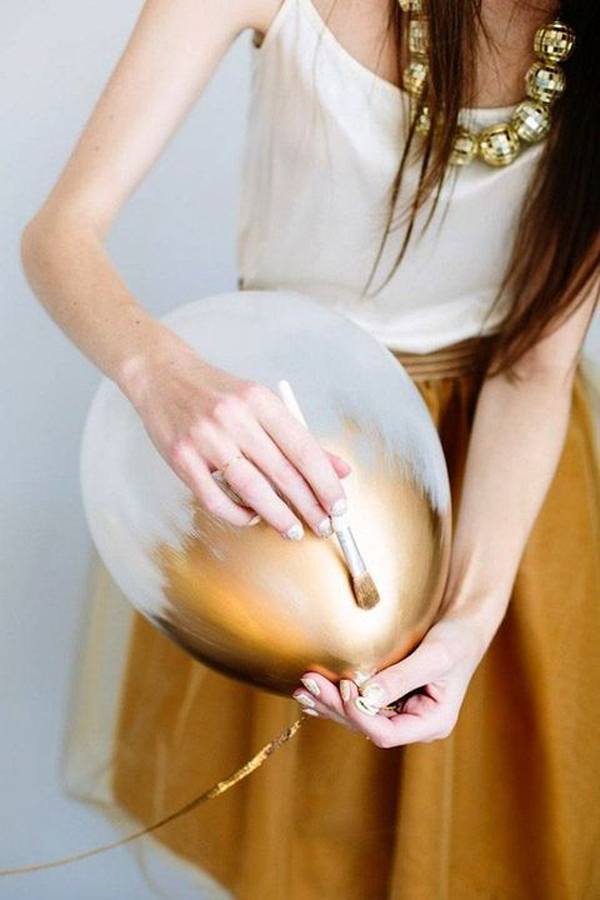 1. Gold Painted Balloons from Happy Wed
This would be such an easy (and cheap) DIY – all you need is some white balloons and metallic gold paint. These would be pretty as a cluster, or scattered about on a table as a centerpiece.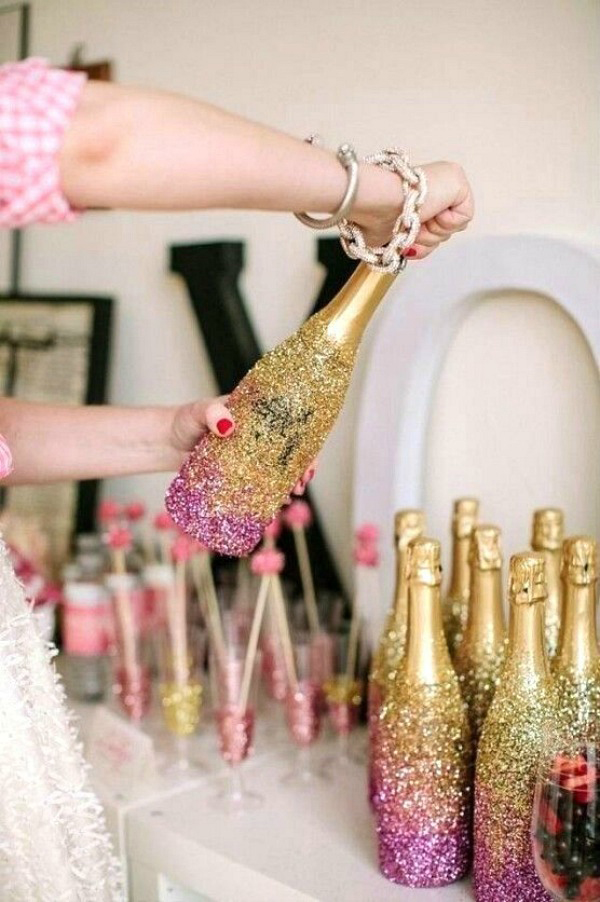 2. DIY Ombre Glitter Champagne Bottles from Camp Makery
Minus the mess from the glitter, these DIY champagne bottles pack a lot of punch: they serve as both decoration and refreshment! Plus, once the champagne has been consumed, keep the bottle and throw some flowers or dried cotton in them to create a pretty vase.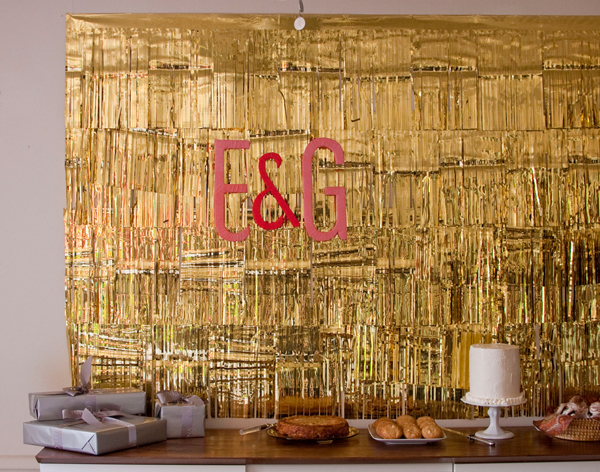 image via Heart of Light
3. DIY Gold Fringe Photo Backdrop from Wood and Grain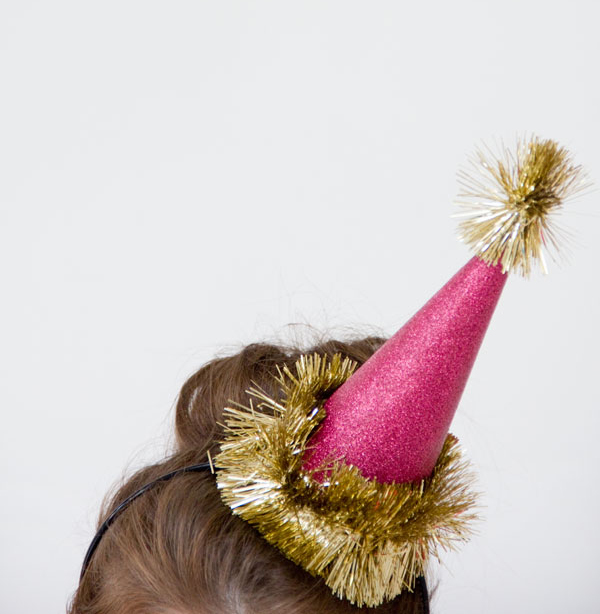 4. DIY Tinsel Party Hat from Studio DIY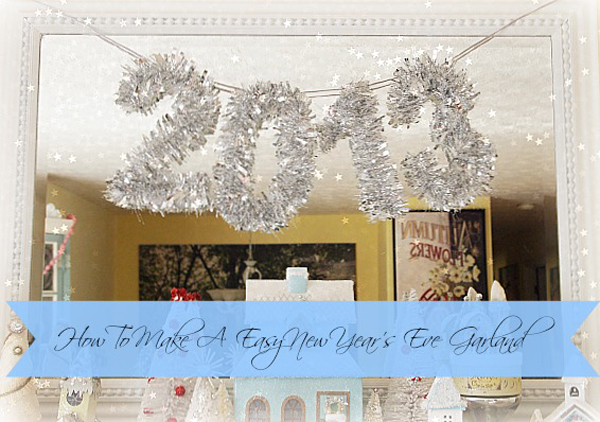 5. DIY New Year's Eve Number Garland from A Cultivated Nest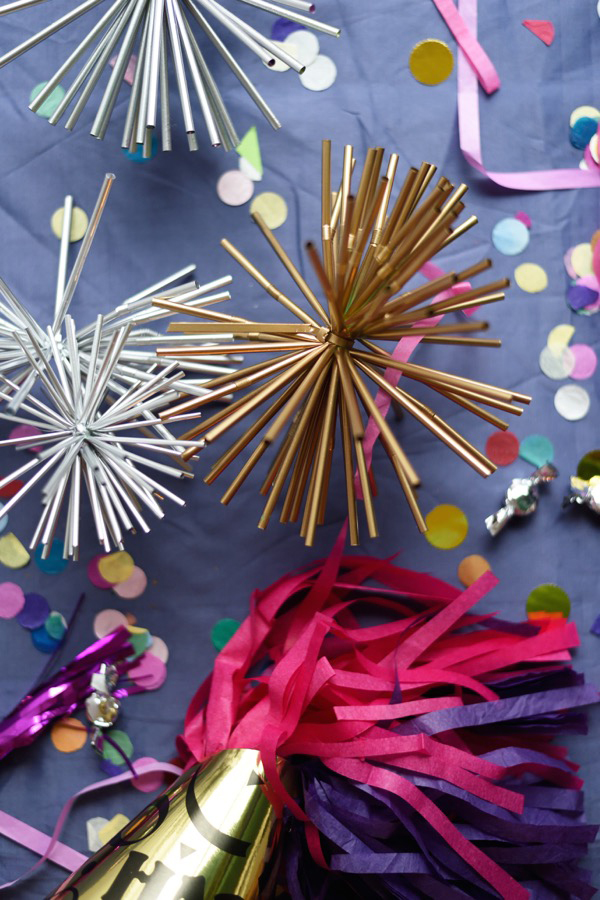 6. DIY Starburst Garland from Oh Happy Day
Can you believe these are made of straws? Right? Add some metallic spray paint and some twine, and the possibilities are endless! You could add these to your wall to create a backdrop, string them with ribbon to create a garland, or add them to a table to create a beautiful tablescape. And, when you're done, save them and add them to next year's Christmas tree!