Over the past 48 hours, I've experienced the most bizarre extremes of weather: 84 degree weather in Houston (with what felt like 80% humidity), and 23 degree weather with sleet and snow in Oklahoma (can I mention the 4 earthquakes that proceeded it?). So, as you can imagine, I was slightly confused while attempting to dress for this bump style post.
I like leopard and I cannot lie, you other skins can't deny.
Leopard is my go-to when it comes to haired animal skins. I would go so far as to say that I view leopard as a classic neutral, similar to the likes of gingham, stripes, and denim. And as such, I tend to style leopard like I would a true neutral, often pairing it with prints and bright colors.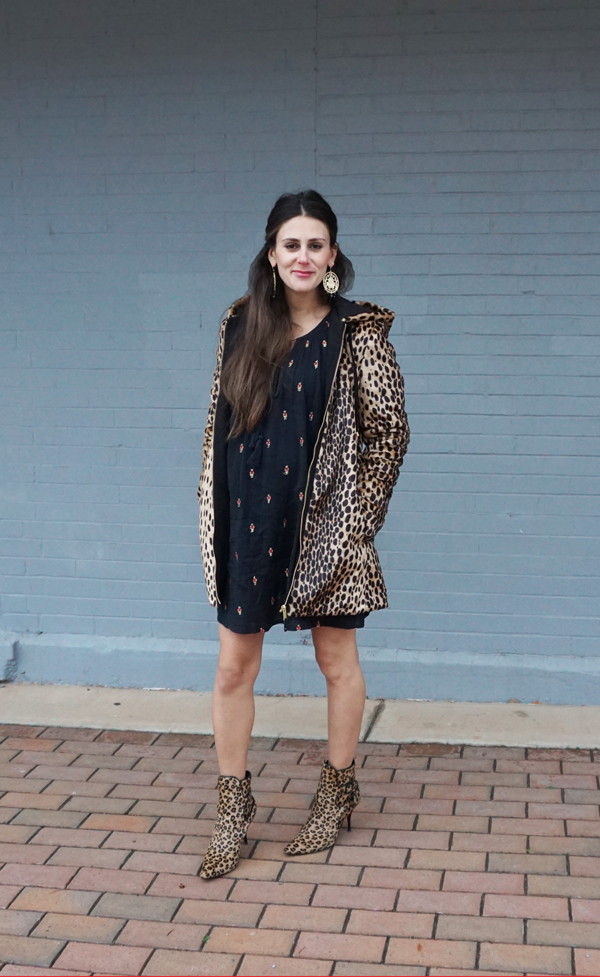 For this outfit, I started with an embroidered a-line Free People dress (it's from last year, but here is a similar version) that leaves plenty of room for my baby belly. I paired it with some of my favorite leopard accessories, like these booties (similar here) and this faux leopard coat. Because it was about 30 degrees outside, I knew this bright red infinite scarf from J.Crew (which is on sale right now for $29!) would be the perfect way to stay warm – plus, I have been waiting all winter for a chance to wear it!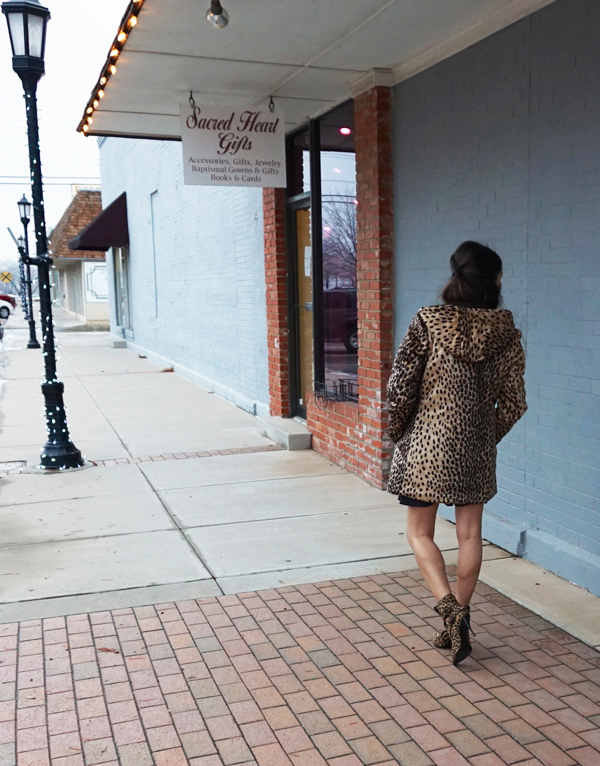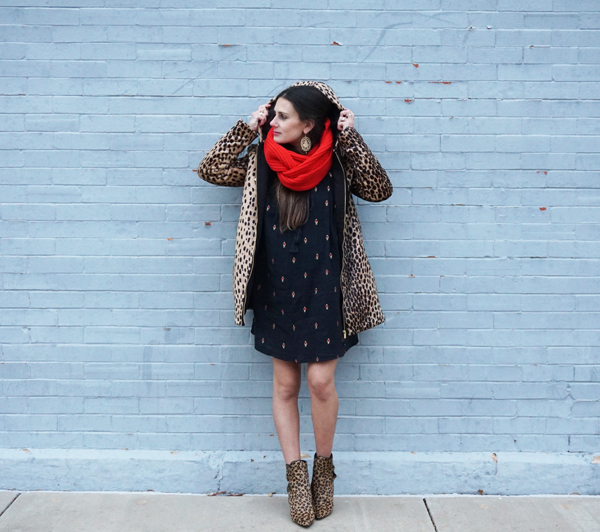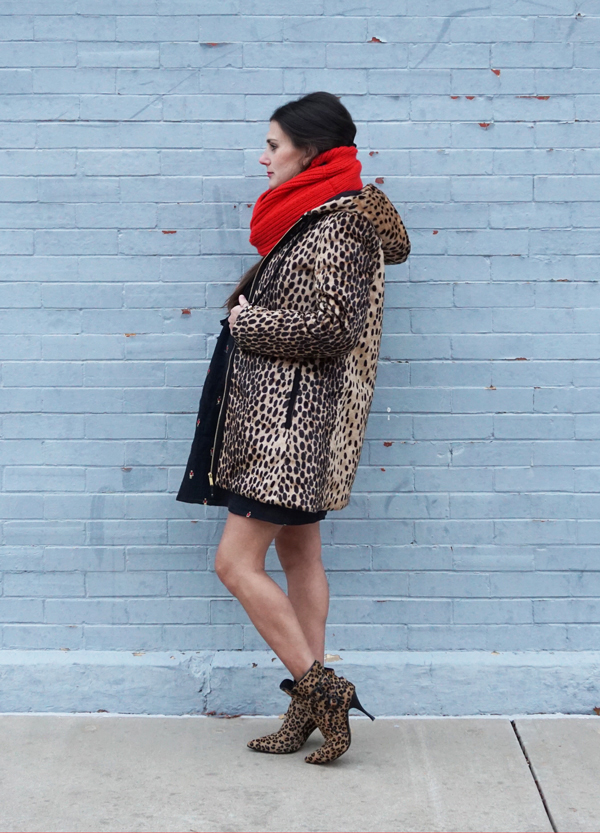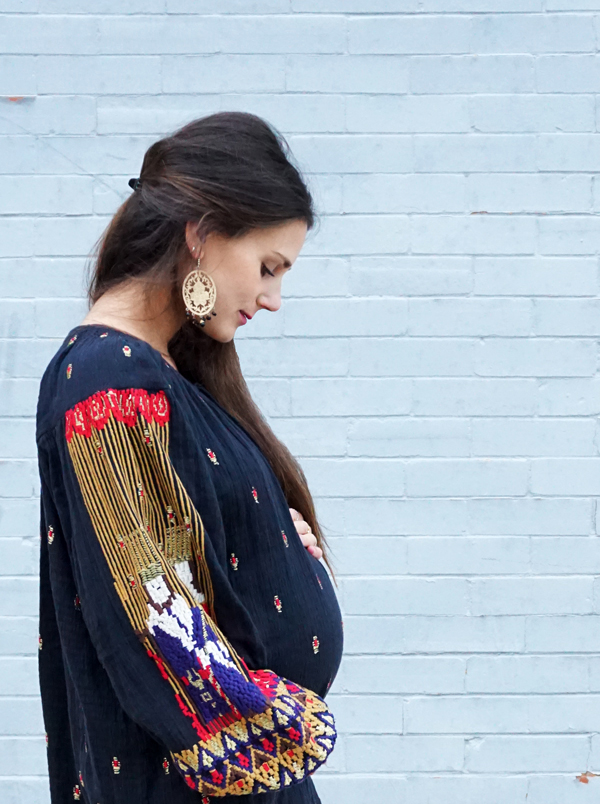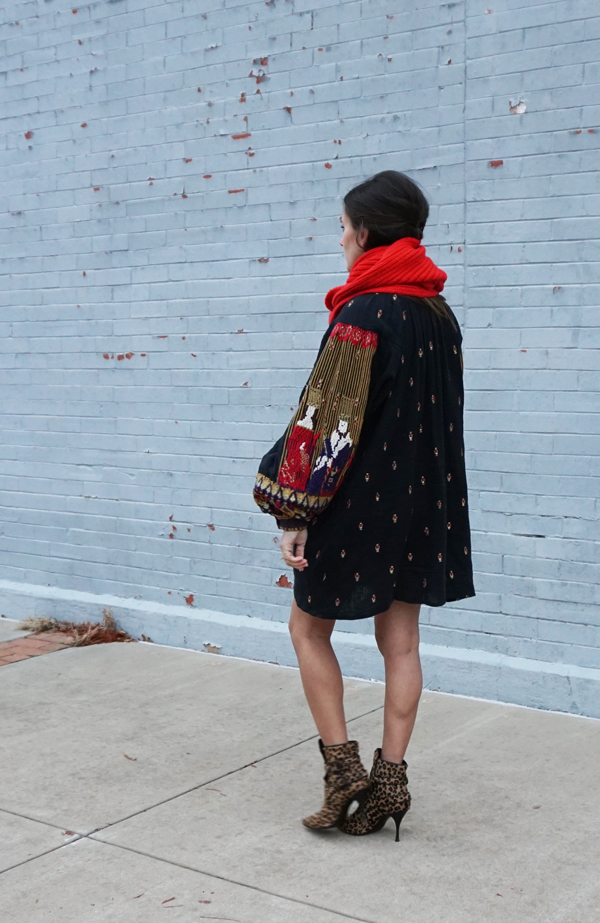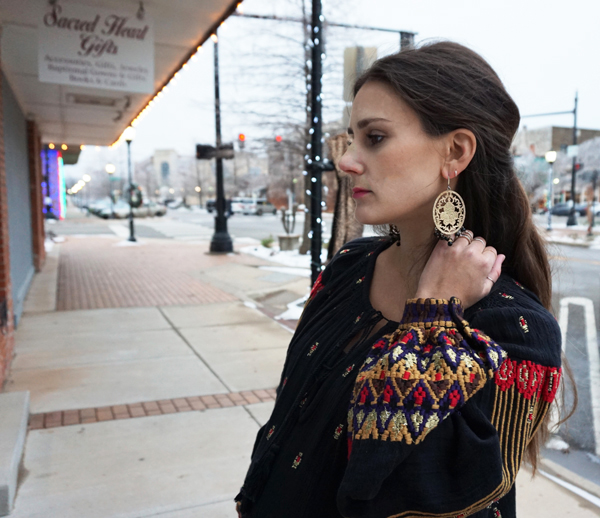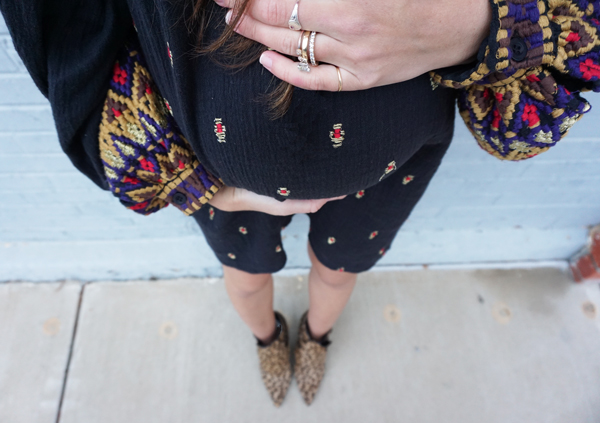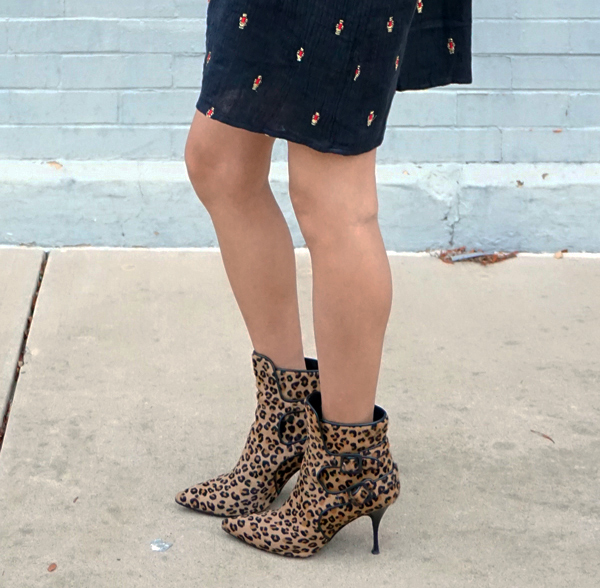 Dress: Free People (last year- similar here) // Leopard Coat: Zara (last year- similar version from TopShop) // Leopard Booties: Hollywould (last year, but these and these are near replicas) // Scarf: J.Crew in Dark Poppy (on sale right now) // Earrings: boutique find (similar below)
Leopard Coat Options:
Leopard Bootie Options:
Dress Options:
Accessories: