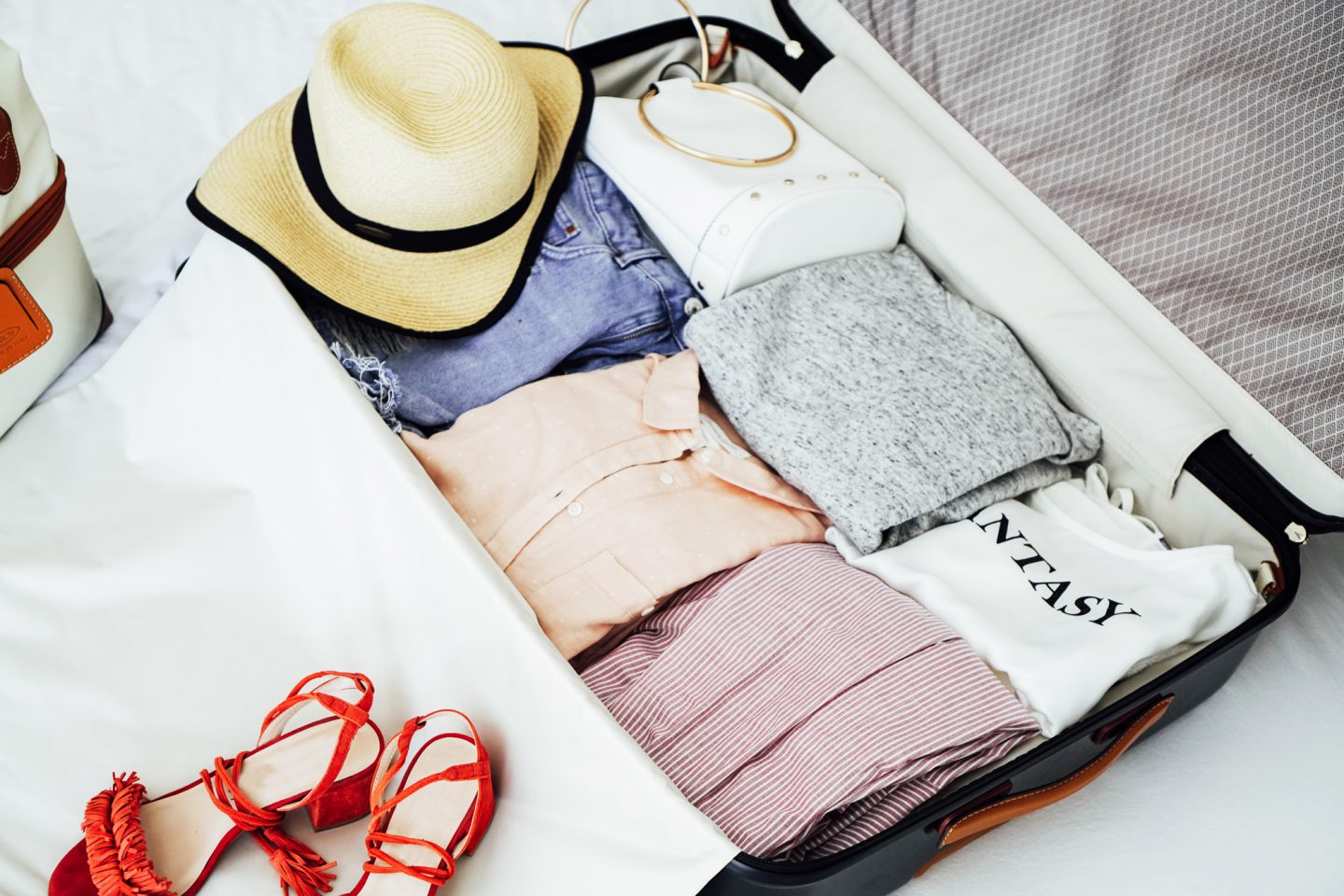 Welcome to part two of my mini travel series! If you missed it, be sure to check out yesterday's post about my major luggage upgrade (it was long overdue, and I found the most beautiful and functional set).
If you aren't sick of hearing about my trip to Florida (I've only been talking about it for weeks!), then read on- because I have a HUGE round-up of my Beach Trip Essentials. I'm including everything that's going in my suitcase (from the swimsuits, to the coverups, to the beach bags, and even my favorite phone protectors!), and then some items I only wish I had room for in my suitcase that are separated by category.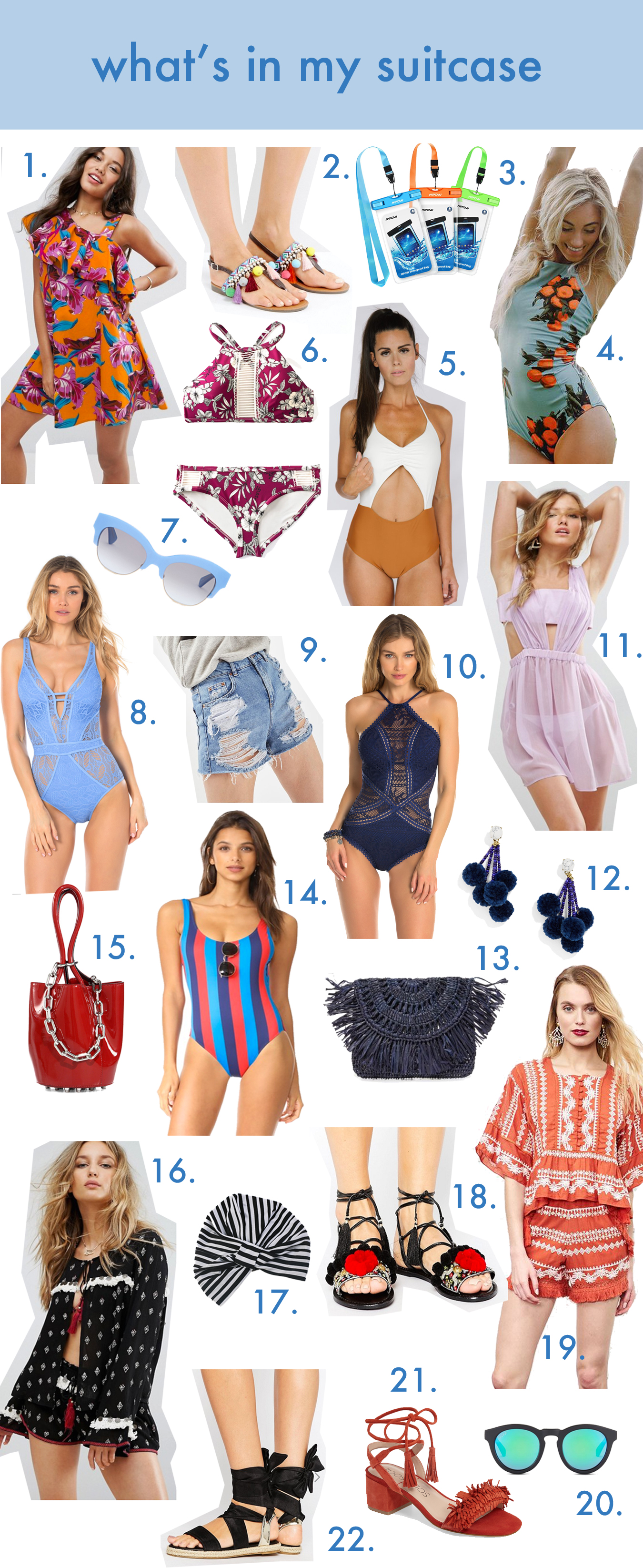 1. // 2. // 3. // 4.* // 5.** // 6. // 7. // 8. // 9. // 10. // 11. // 12. // 13. // 14. // 15. // 16. // 17. // 18. // 19. // 20. // 21. // 22.
* Get 15% off your purchase with code DANDY15 (valid May 22nd – June 5th); ** Get 10% off your purchase with code DANDY10.
Sunglasses + Hats // I've grouped these two together because… #sunprotection.
Swimsuits // You all probably don't know this about me, but swimsuits are what made me want to become a fashion designer many years ago (my degree is in Apparel Design). So, you can imagine how much fun I had putting this list together.
Cover-Ups // My favorite cover-ups are ones that can be worn even after your beach-trip is over without looking too much like… a cover-up.
Shoes // Comfy is the name of the game when it comes to vacation shoes. Sneakers tend to be my go-to, along with lace-up sandals and strappy wedges.
Separates // Comfy, casual pieces to tide you over until dinner.
Beach Bags + Handbags // Beach-worthy totes large enough to house all of the essentials (and a bottle of rose!), vacation-perfect clutches, and everything inbetween.
Dresses + Rompers // Pieces that can easily be dressed up or down.
Beach Accessories // From books to games, to floats, to beach towels, to coolers, I picked some of my favorite (and most stylish) accessories to keep you dry (and entertained) at the beach! (Most items are under $40).
Jewelry // Bright colors and fun textures that scream sunshine and palm trees!