Hi guys!
This week, I'm continuing my series called My Santa Fe, where I take you to my favorite spots in the city that I've come to know and love over the past 22 years. As I mentioned earlier, Santa Fe is home to some of the best consignment and antique stores. So today, I am bringing you to one of my (if not the) favorites, Double Take Consignment Furniture and Antiques.
Double Take is one of those places that you can't walk out of empty-handed. And if you do, you have exercised more self-control than I'll have in a lifetime- it's that great. And don't be fooled by the western mural at the entrance- because what you will find inside is everything else plus western wear.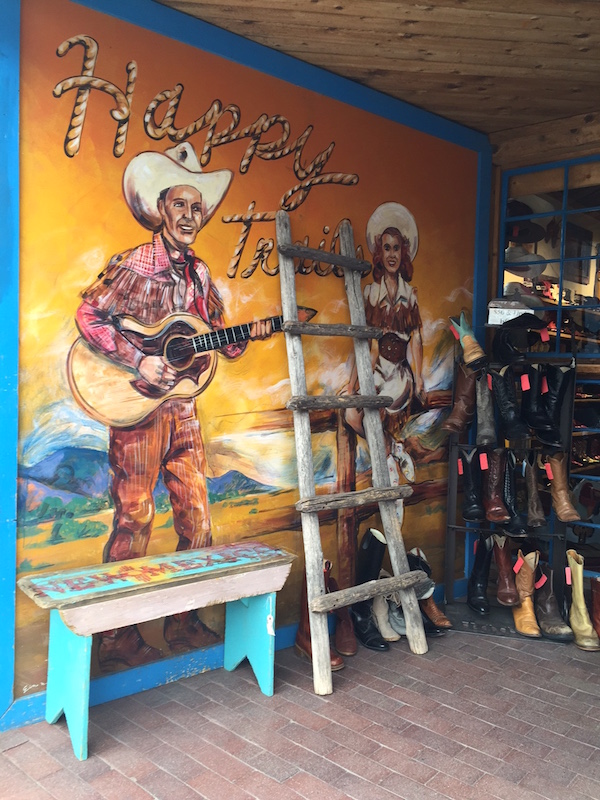 With themed rooms upon rooms upon rooms, there is a surprise around every corner.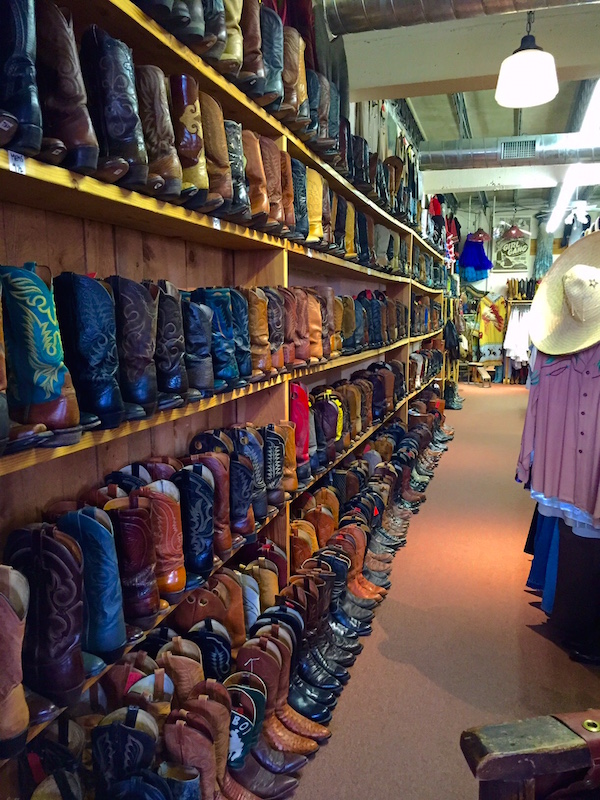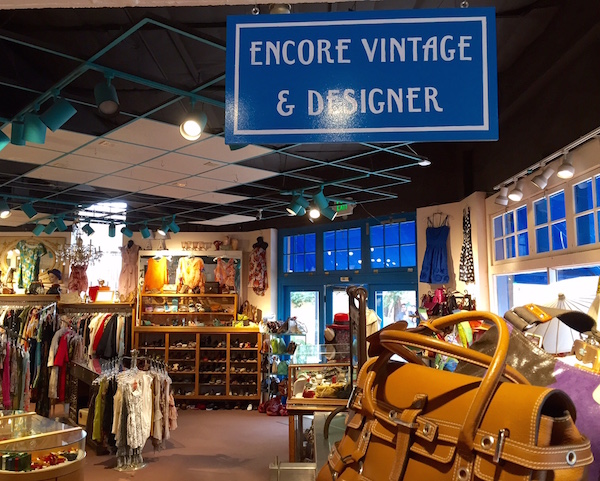 Their vintage clothing section is my favorite, with inventory spanning from the 1850s to current day.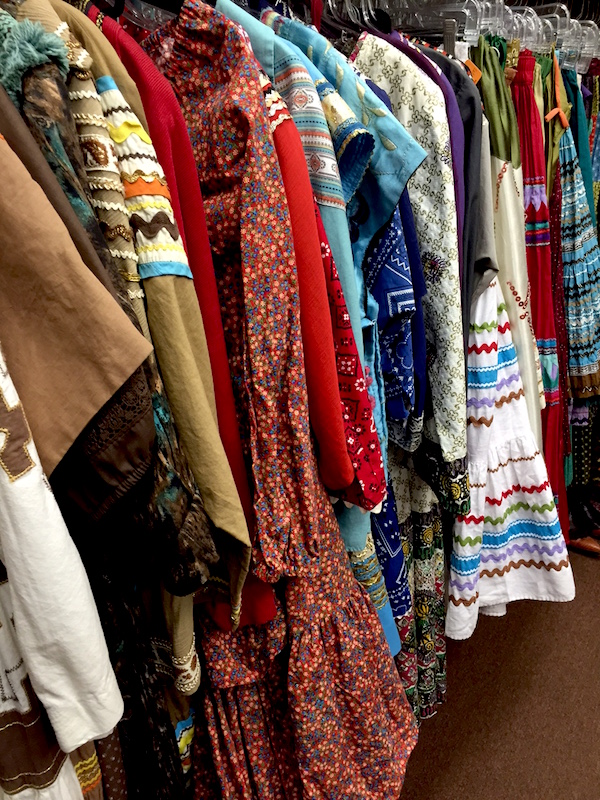 Have you ever seen such a beautiful Bakelite bangle display?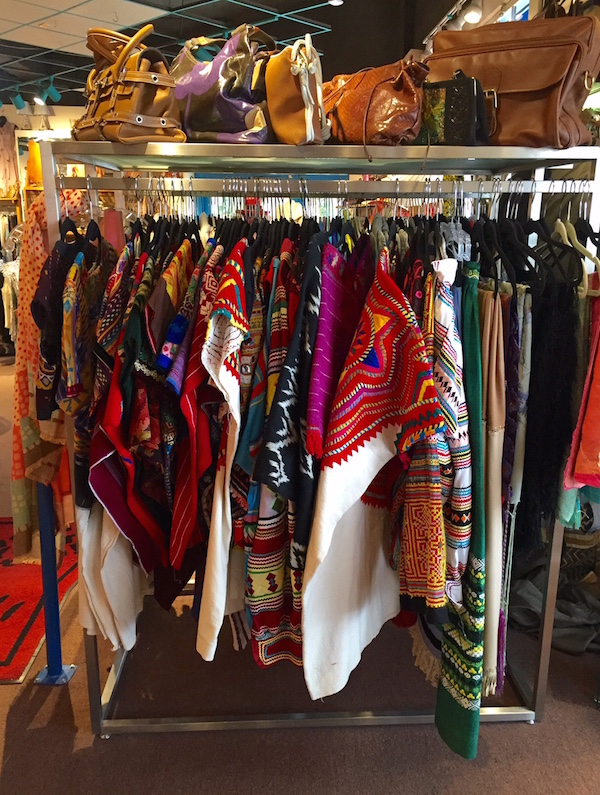 My favorite rack in the whole place. Now onto the furniture…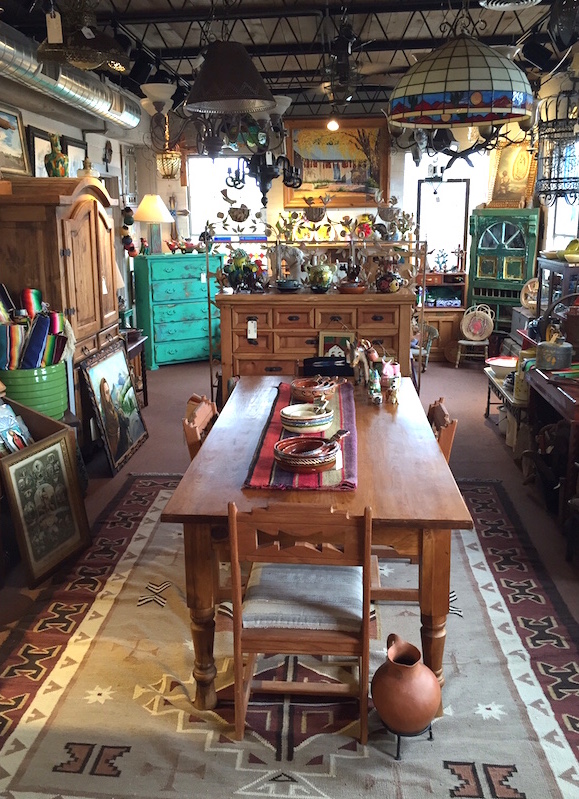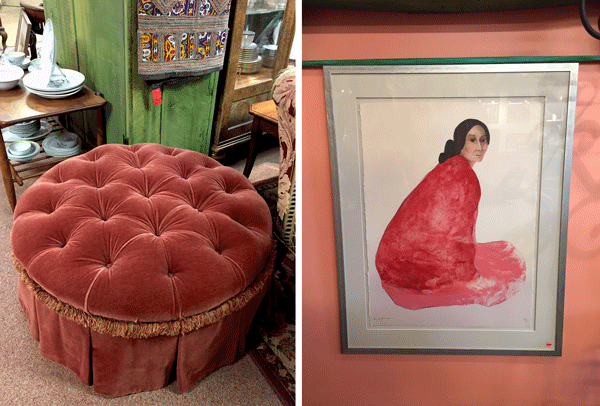 Yummo. Peach, mauve, peach! The art on the right is a piece by one the great Native American artist R.C. Gorman.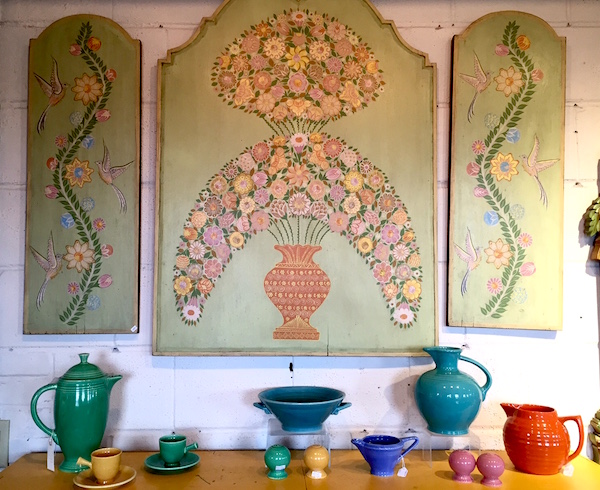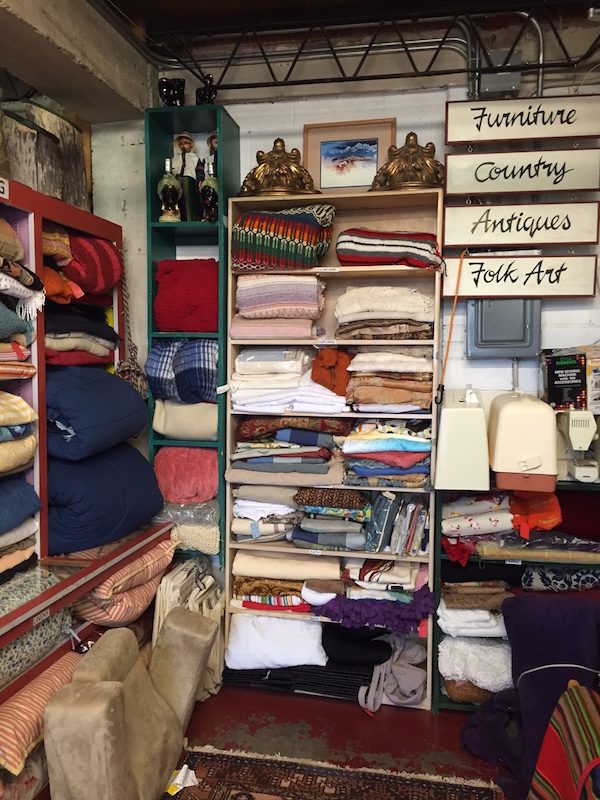 If you are in the search for the perfect textile, I guarantee you will find it here.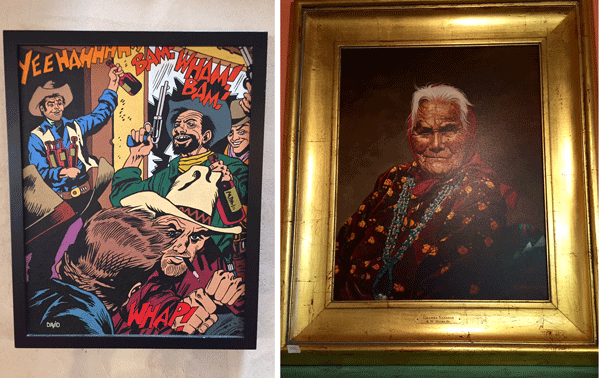 These two pieces couldn't be more different from one another- both in style and in subject matter- and I somehow love them both.
Here's a snapshot of their fabulous assortment of quilts.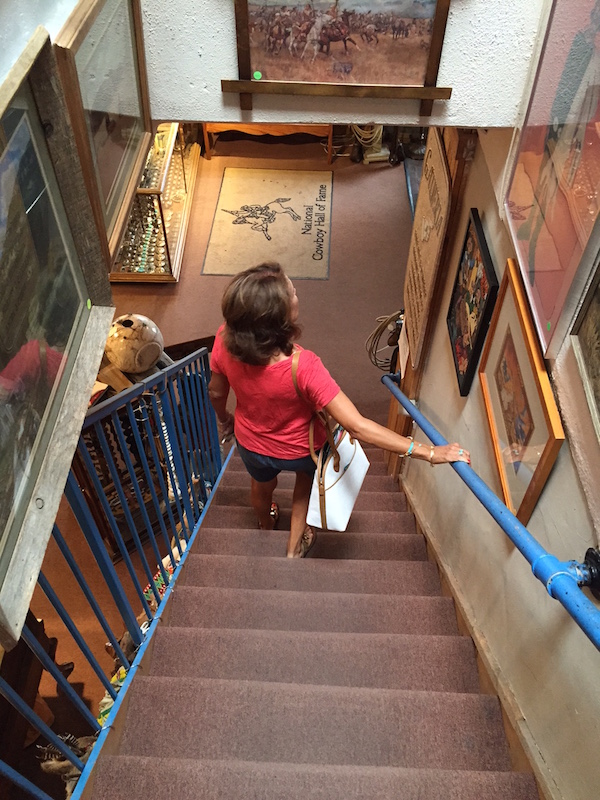 My cute mama, making her first cameo on the blog.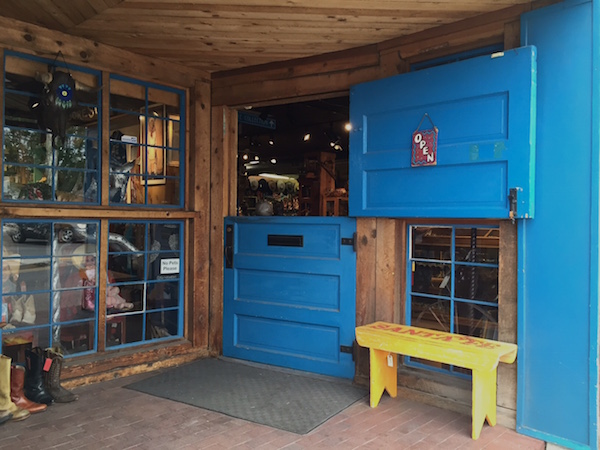 So be sure to check out Double Take next time you find yourself in Santa Fe- I promise, you won't be disappointed!