Hi, friends!
This week, I'm taking you by some of my favorite spots in Santa Fe. And no trip to this city would be complete without stopping by some of the many great consignment stores. One of my top picks is The Raven – with over 10,000 square feet of antiques, gently used furniture and accessories, it is a treasure hunter's dream.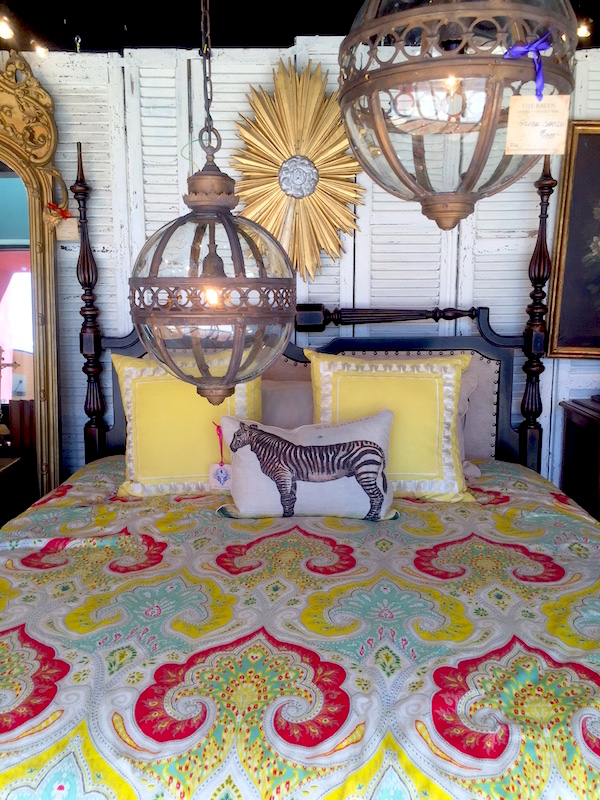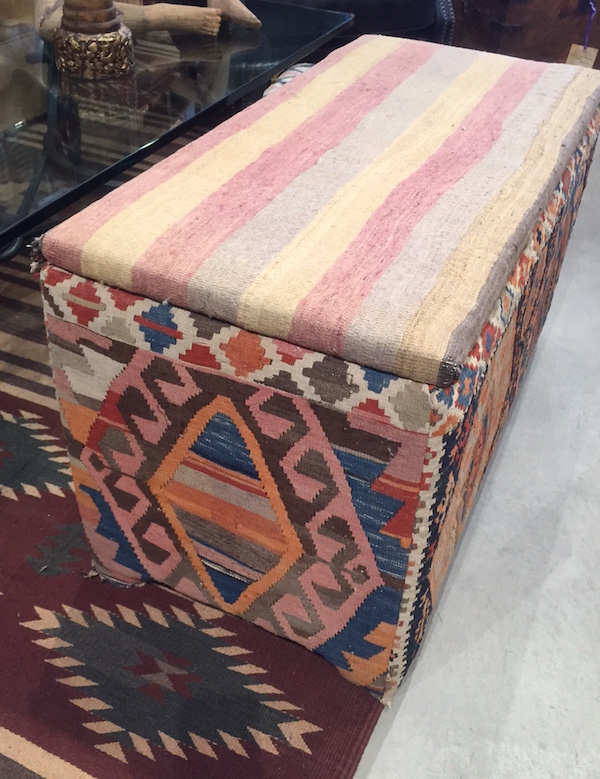 I'm so drawn to the colors in this storage bench- and the fact that it's a storage bench! I love pieces that serve double duty, like looking pretty and hiding clutter.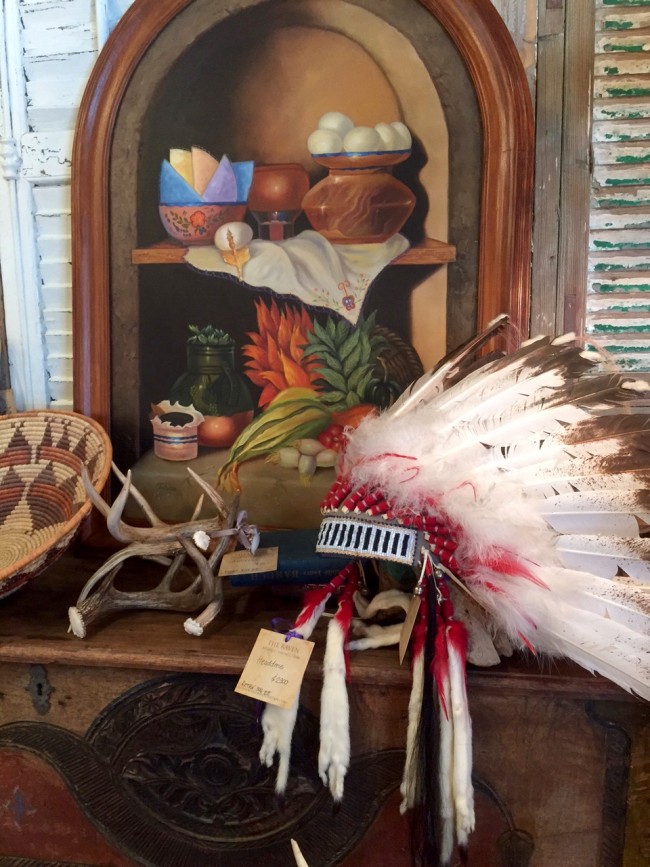 One of the many little vignettes throughout the space that make this shopping experience all about the discovery.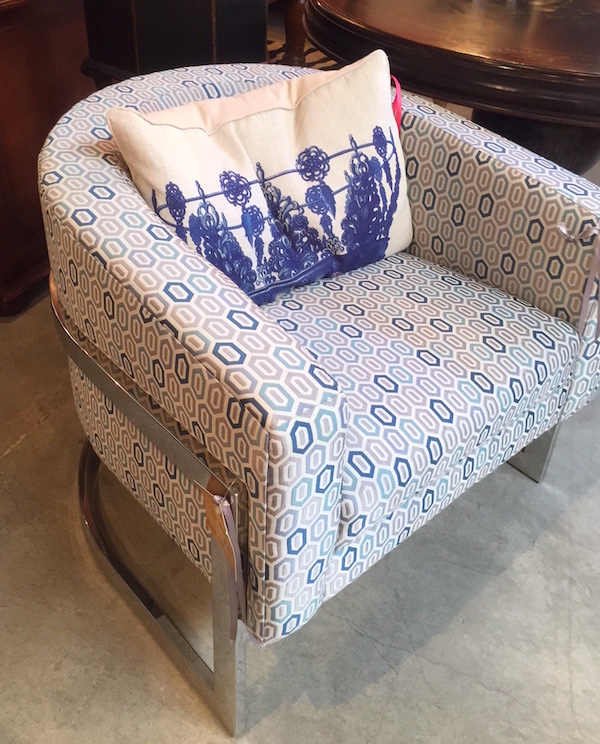 Guys, this was one of the most beautiful rugs I have ever seen. The colors in it are perfect!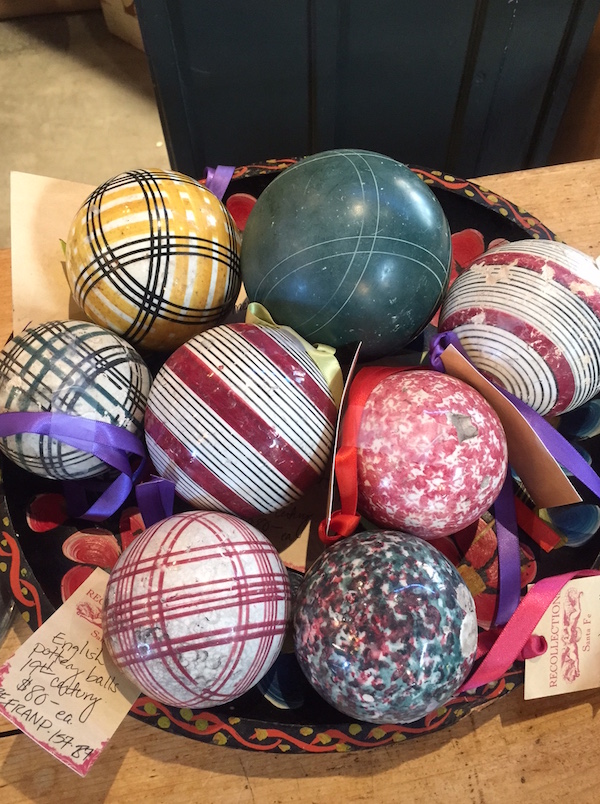 These – in a hurricane vase or wooden bowl – would dress up any table.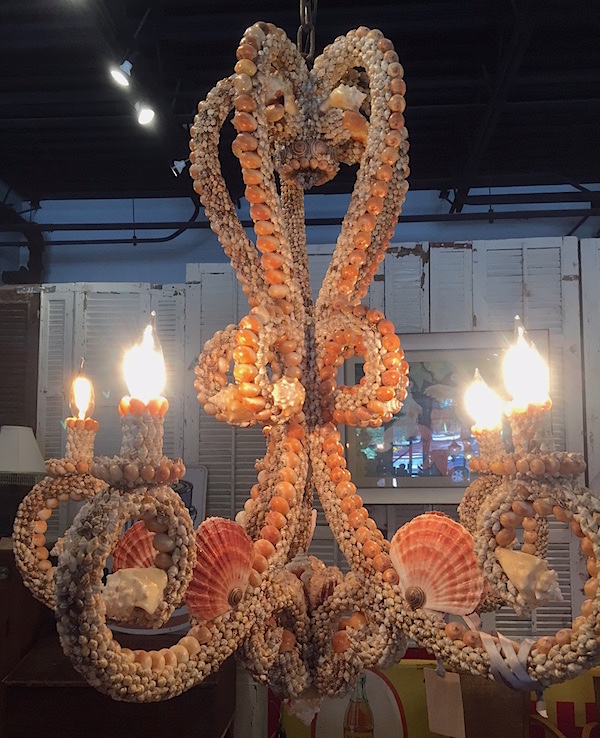 Oh my gosh. I don't have the words.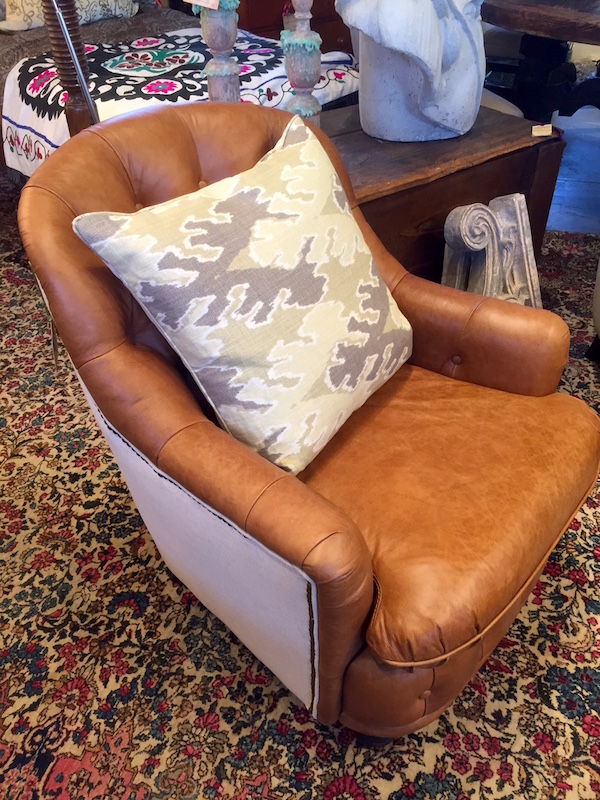 This two-tone club swivel club chair is pretty great- the white canvas back gives a lightness to the leather front.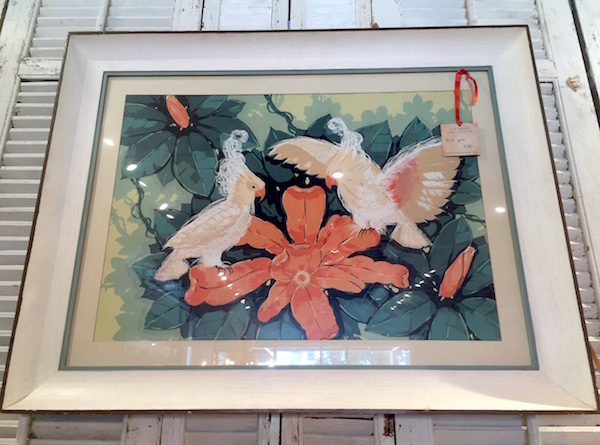 *All images mine unless stated otherwise.
Stay tuned for more goodness from my Santa Fe later this week!