Greetings from Santa Fe! I'll be here all week celebrating my cousin Sarah's wedding (you may remember her guest post from a few weeks back about the wedding planning process).
I've been coming here almost every year since I was about 8, so I've come to know the city pretty well. One of my favorite stops is the Santa Fe farmer's market at the railyard. I'd say that it's better than your average farmer's market- a lot of the produce, flowers, and herbs are indigenous to New Mexico and not commonly found elsewhere (think Hatch chili peppers, lavender, Russian sage, nopales, and squash blossoms). So going is a treat that I look forward to.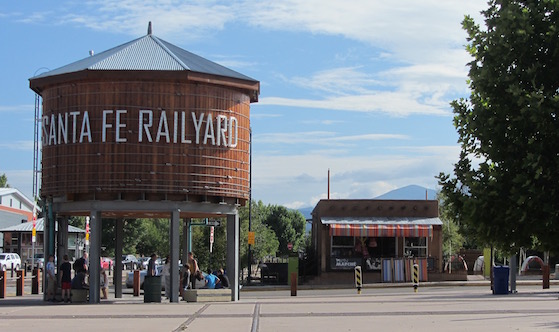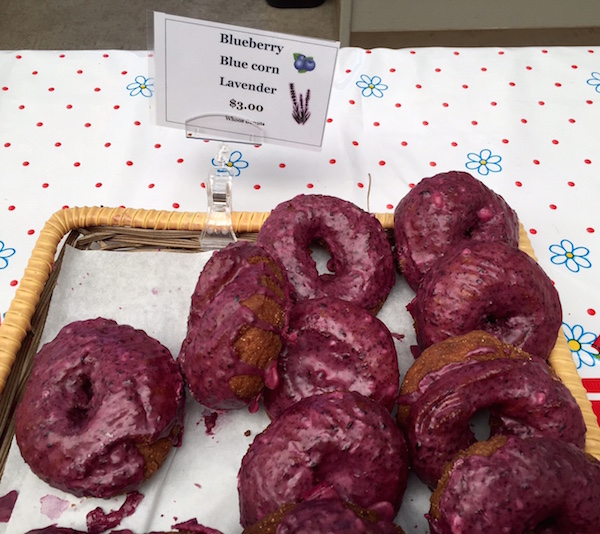 So, I'm not much of a donut person (I know, I know- you don't need to say it). But when I saw these, I HAD to try them. I mean, where else can one buy blueberry blue corn donuts with lavender icing?!? Answer: nowhere else but here.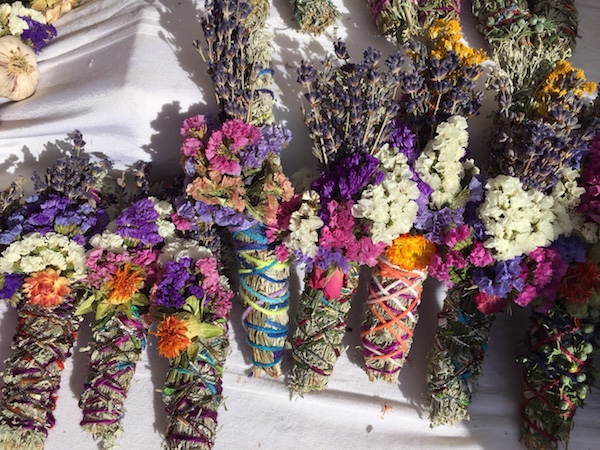 These little bundles of dried flower goodness emit the most amazing scents of lavender, sage, and hydrangeas.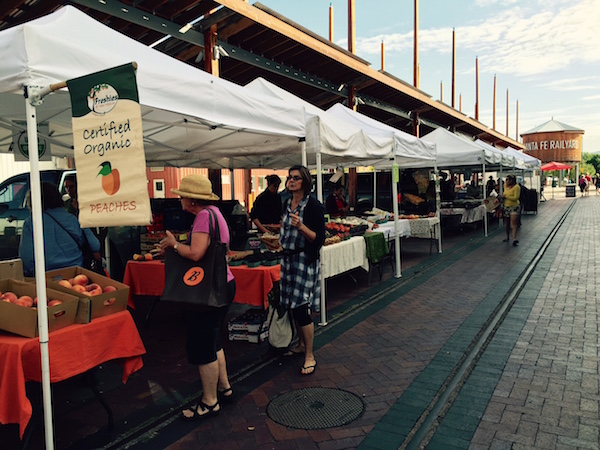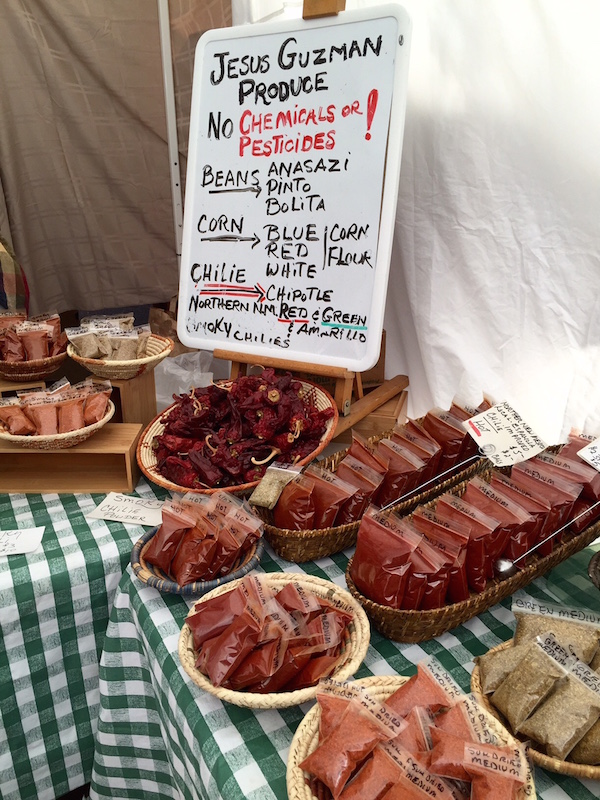 Jesus Guzman is serious about his spices. In case you missed it on the white board, there are no pesticides or chemicals in his goods. 😉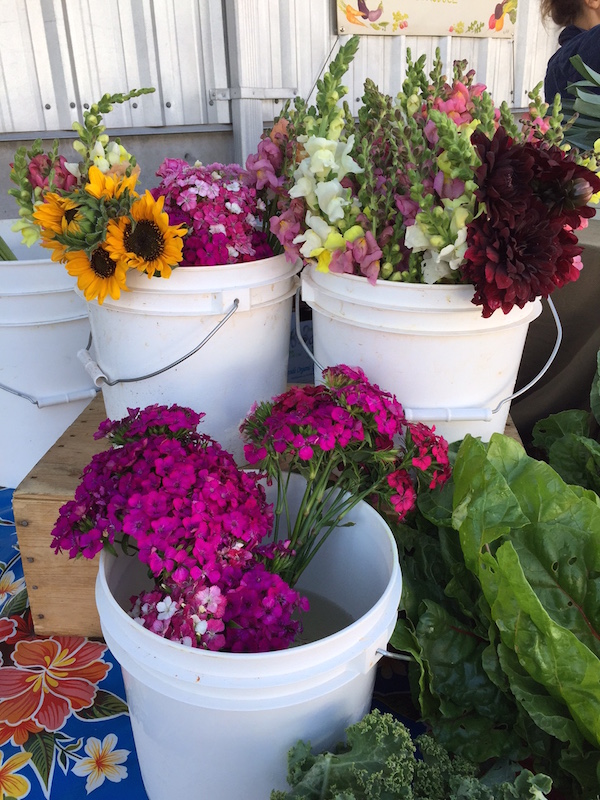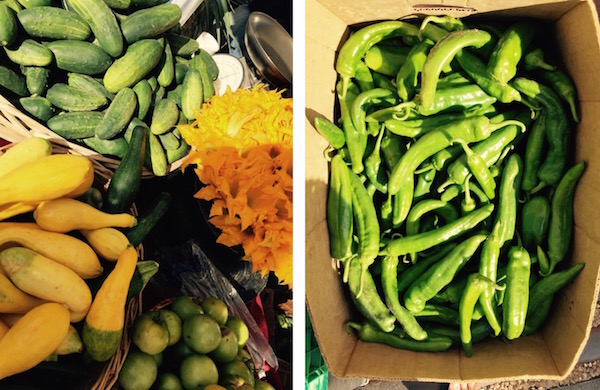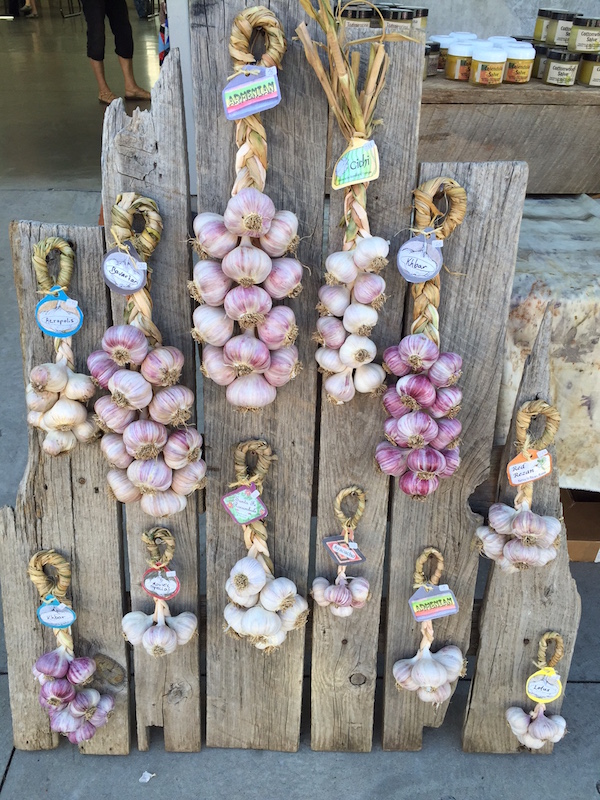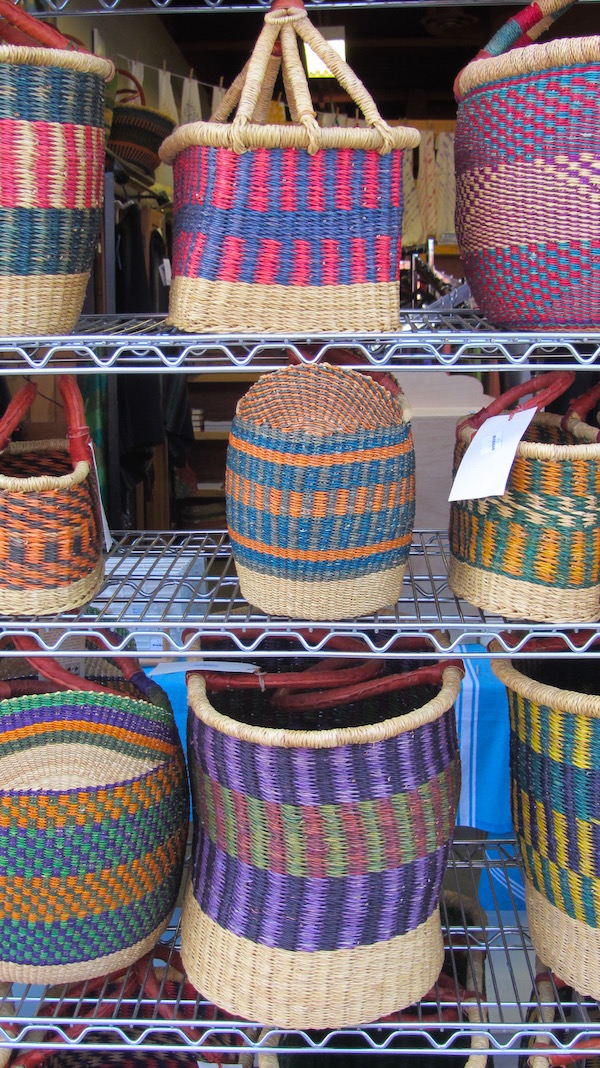 The perfect farmer's market baskets.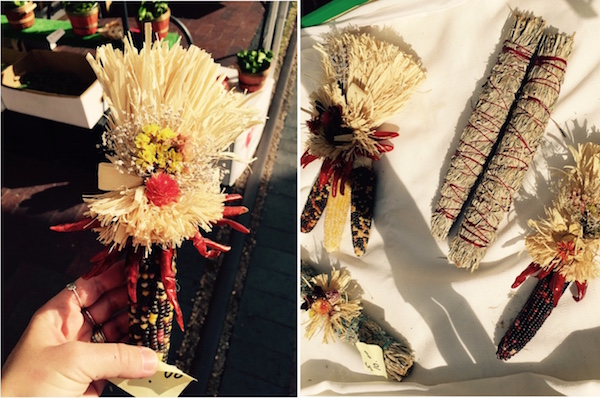 *All images mine unless stated otherwise.
Follow along the rest of this week for more posts from one of my favorite cities!