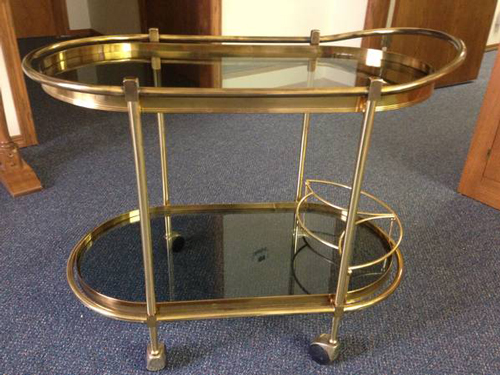 Well, it's about that time again… time for a little Craigslist stalking. Let's take a look at this week's finds: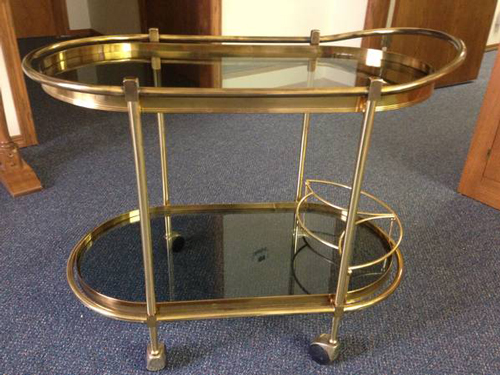 1. Hollywood Regency-Style Brass & Glass Bar Cart – $50
And the best part is, it has wheels! So you can actually move it, like a real cart. I can just picture this little fellow being pushed down the aisle of an old dining train car…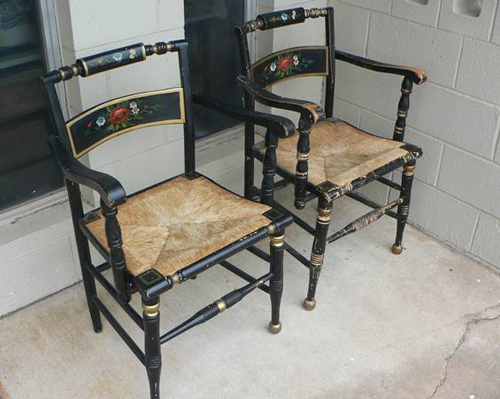 2. Pair of Hitchcock-Style Caned Chairs – $120
So a funny story about these- I always assumed these chairs earned their name by making an appearance in an Alfred Hitchock film, which thus made their style famous. Well, I just found out (and by just, I mean yesterday) that I was very mistaken.
The Hitchcock chairs are, in fact, named after Lambert Hitchock who devised a way to optimize the chair-manufacturing process (you can read more about him here).
3. Lane Brutalist/Paul Evans-Style Dresser – $500
I can picture this being the perfect TV console, or even a dining room buffet table.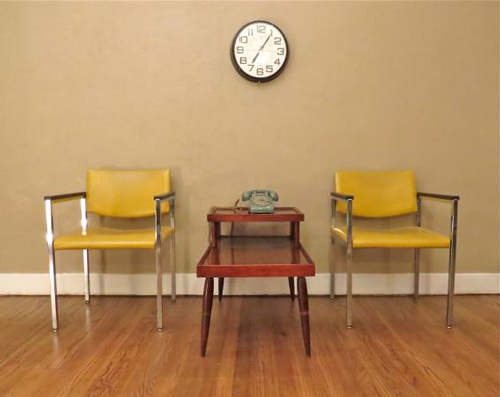 4. Harter Corp. Yellow Vinyl & Chrome Chairs – $75/each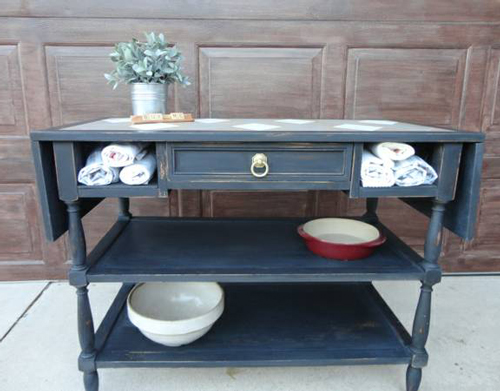 5. Refinished Kitchen Island/Cart – $95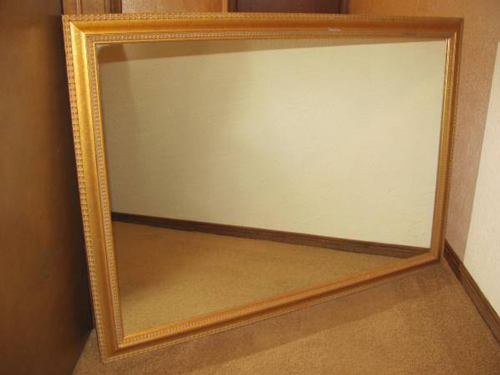 6. Large Hanging Gilt Mirror – $25
You really can't go wrong with a rectangular gold mirror. I have a similar one that was passed down to me by my mom, who's mother passed it down to her. They're kind of timeless, in my opinion.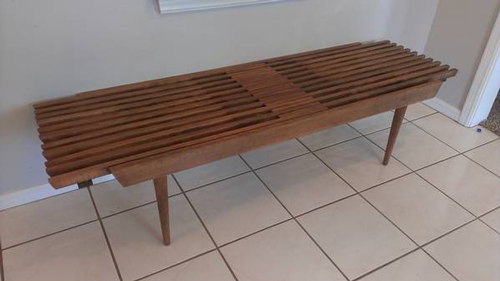 7. Mid-Century Modern Teak Wood Slat-Bench – $240
I wouldn't say that this piece is a steal at this price, but honestly, I would probably still dish out $240 for it. It's just so classic- these never go out of style. Just ask George Nelson, who released the original slat-bench in 1964 for Herman Miller- they're still producing it to this day.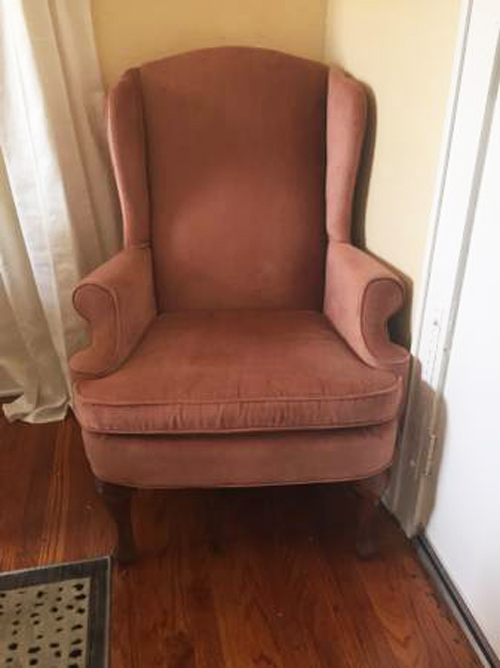 8. Pair of Velvet Blush Wing-Back Chairs – $80
What a deal! The legs could use a coat of white or gold paint, but otherwise, the velvet is in tip-top shape, and I wouldn't touch it. When in doubt, it's always better to buy vintage when looking to get an upholstered piece of furiture… because unless you're willing to dish out $3-4K for a well-made chair, you'll never come close to the quality of a vintage piece. Plus, the cost to re-upholster one still doesn't come close to the cost of buying something brand new.
And one last note about my little Craigslist "habit": I do actually buy pieces that I post on here (if the price is right, and it's available). Like, three months ago, I posted about this awesome burl-wood Milo Baughman-style headboard… and guess what? I finally bit the bullet and bought it last week.
Or remember when I posted about the pair of burnt-orange velvet couches? Yeah, I bought those, too. 🙂 All that is to say, I try to practice what I preach. But that's easy to do when you're preaching about vintage… (I could go on about it all. day. long.).