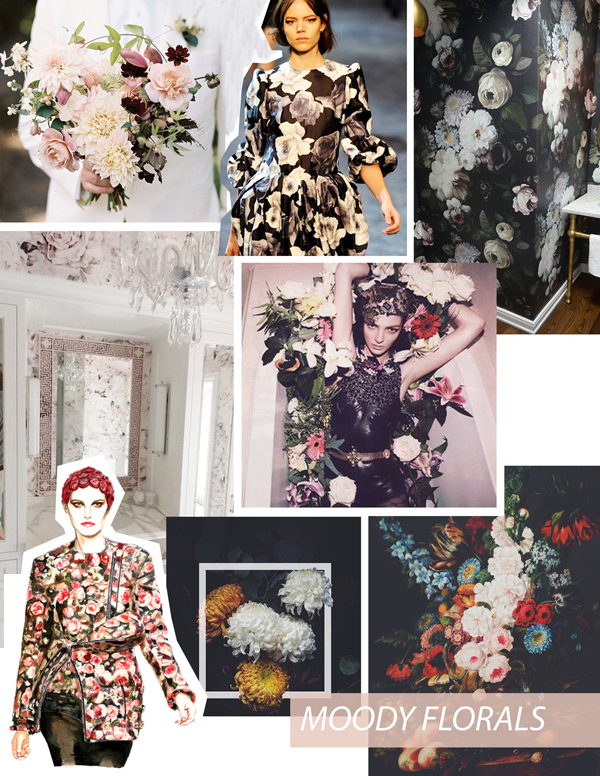 Floral prints- they're inherently happy. So moody ones? Sounds like an oxymoron, right?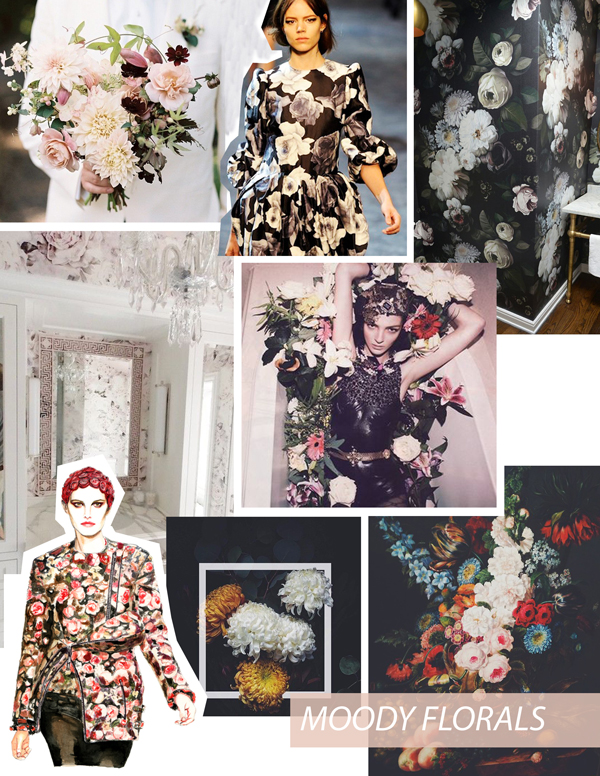 Clockwise from top left: 1 // 2 // 3 // 4 // 5 // 6 // 7 // 8
Not so! Whether in interiors or fashion, moody florals are sophisticated, sexy and edgy, and they're here to stay for a good while. So go ahead… embrace them!
And moody florals don't have to be dark. They can be washed out and desaturated, even bright and overexposed.
Check out these gorgeous wallpaper murals. Truly, they are like works of art. My favorite might be the first one from ANewWall.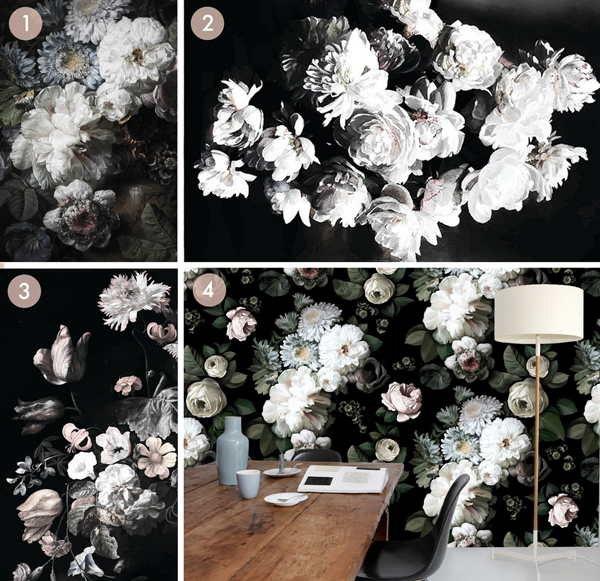 1. Dark Floral Wall Mural, $319 // 2. Bouquet of Peonies Mural, $389 // 3. Still Life Wall Mural, $369 // 4. Dark Floral Wallpaper, $368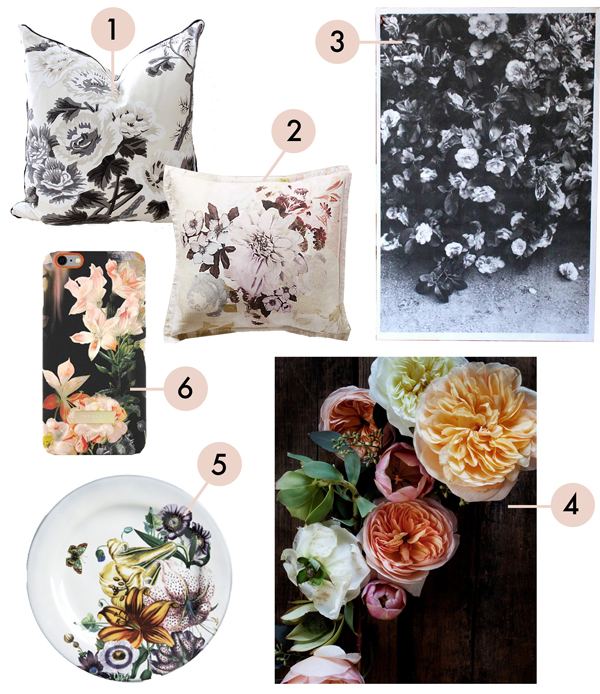 And for moody floral prints, check out Ashley Woodsen Bailey. She's done a great job at capturing their essence.