After what has seemed like months of research and planning, the wood floors are finally going in today (can I get a hip hip hooray?). I know I'm excited. If you're just joining us, you can read about our flooring situation here, my inspiration here, and demo day here.

I ended up going with a Siberian white oak from Provenza called "Heirloom Dublin."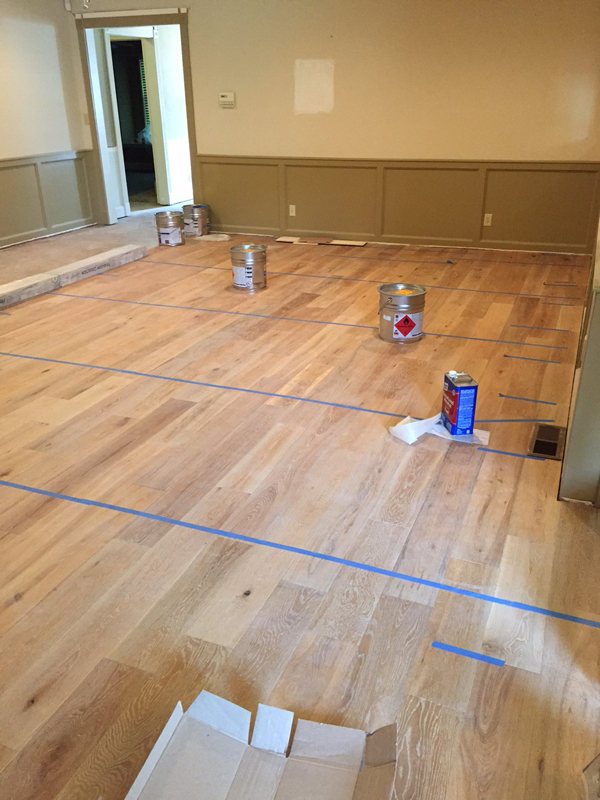 And here are the facts:
+ Square footage of flooring needed: 1,041.6 ft
+ Price per sq/ft: $6.74 (that's with the trade discount)
+ Price of glue per bucket: $99.87
+ # of Buckets needed: 9
+ Price of install per sq/ft: $2.00
So, yeah. We knew wood floors would be expensive, but not that expensive (a third-of-our-total-budget-expensive). We originally budgeted $8-10K for the floors (including labor and glue), but we clearly went over. And that's having chosen one of the cheaper wood options, and is another reason why we opted for engineered over solid hardwoods. And it was still expensive. So, yeah. Lesson learned.
Wait, what's the lesson I learned- not to get hardwood floors? Well, not exactly. I guess what I'm saying is: overbudget for hardwoods, because they will cost more than you think, no matter how many estimates you get.
Ok, now for the fun part (get ready for a hundred pictures of what may look like the same thing):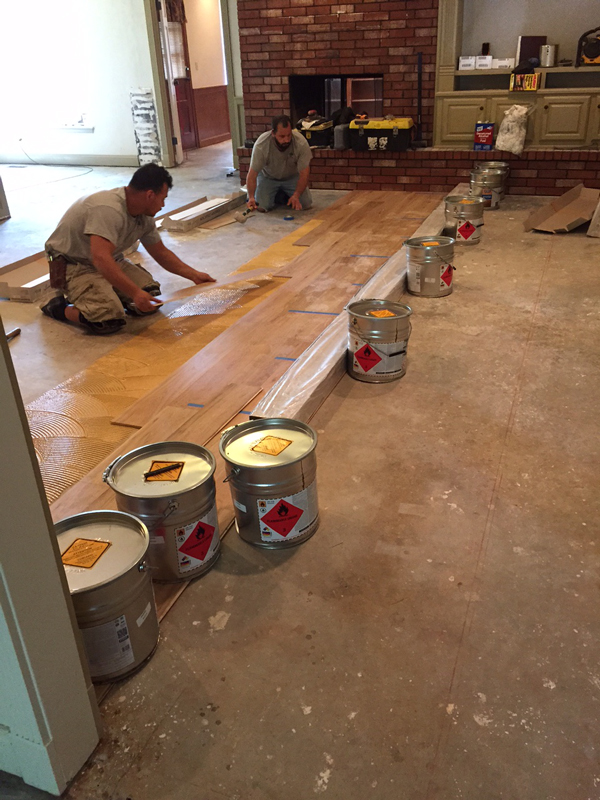 A view from the kitchen: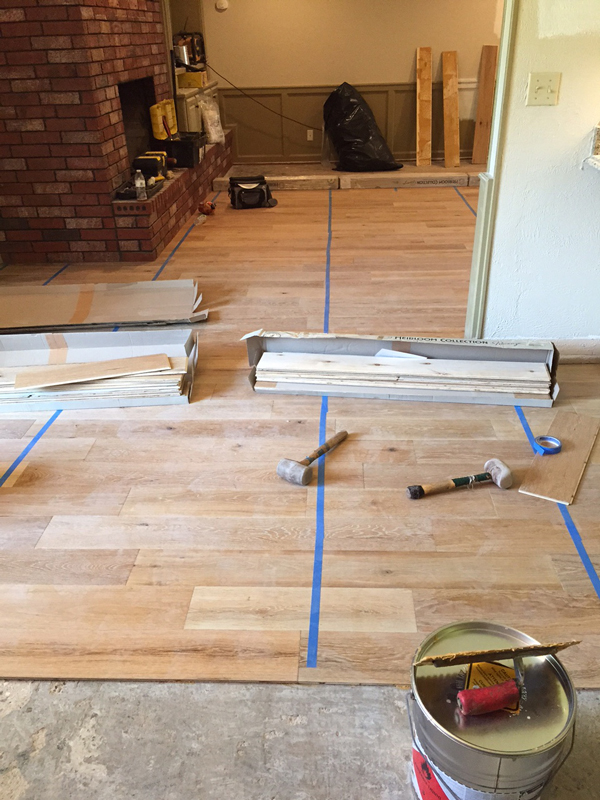 More of the living room…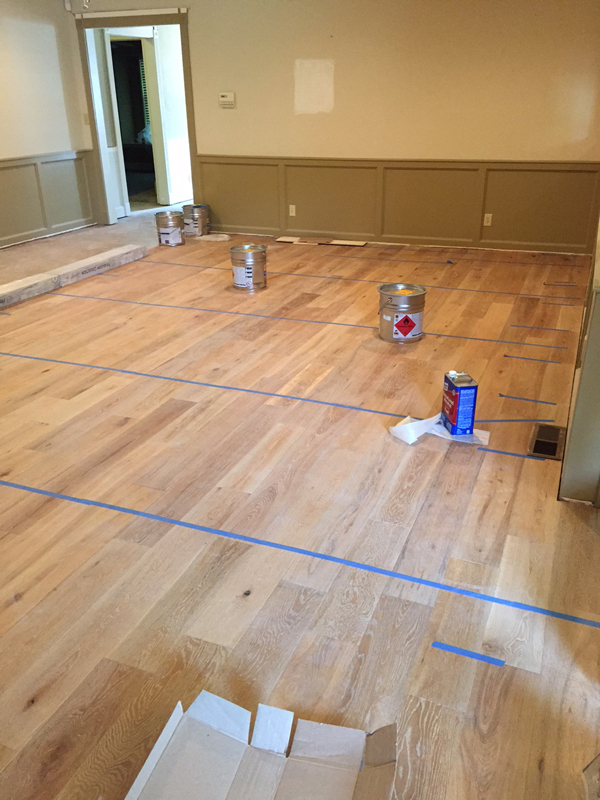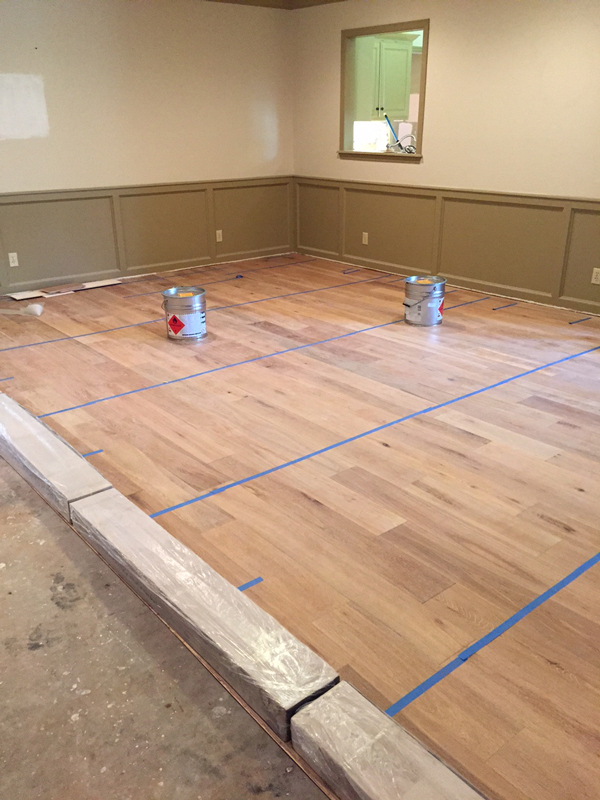 I'll post some final pictures after the install.