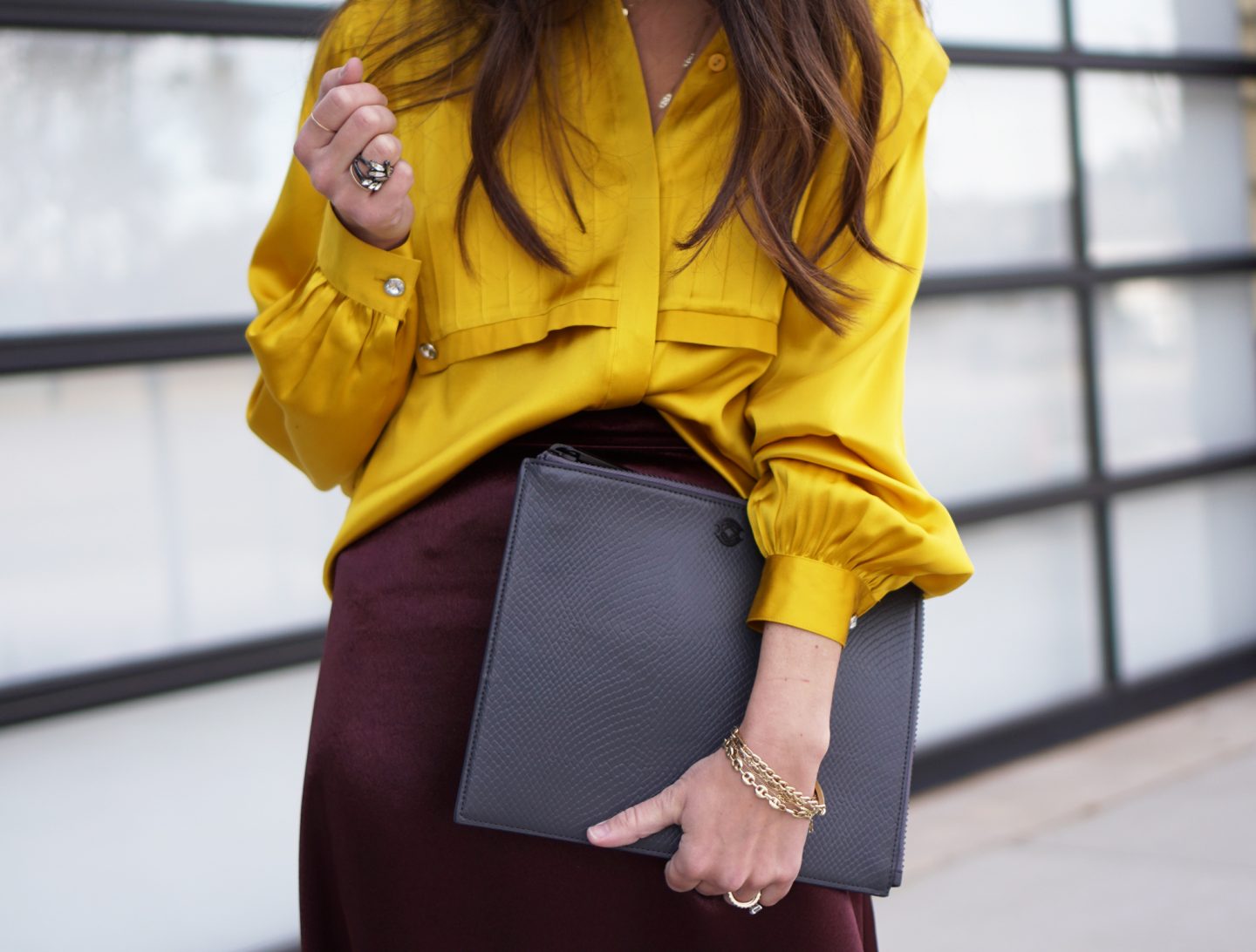 Hi friends! For week 4 of my Holiday Giveaway series, I'm so excited to partner with Dagne Dover to give away one of their beautiful limited edition Elle clutches!
Other than the fact that it comes in two different sizes and 10 gorgeous colors, the main reason I love the Elle clutch is its versatility. My favorite kinds of clutches are ones that can double as a purse organizer, but can stand on their own as a carryall. I'm a huge fan of the Elle because it's big enough to hold my iPad, chargers, and sunglasses, but is small enough to take out for drinks or wear on a date night.
And it's no surprise that I am picking up on the organizational aspect of this clutch- because that is exactly what Dagne Dover is all about. In fact, the founders created Dagne Dover with the goal of making sophisticated organization that makes you feel "ready for anything." And that's empowering, right? I have to admit- I feel pretty boss carrying this clutch.
So, about that sophisticated organization… rather than tell you myself, take a look at some of their beautiful pieces below. I am swooning over this bucket bag, and I've decided that this card case is going on my Christmas list. And their Tiny Tote is amazing. I want it NOW.
TO ENTER the giveaway and win yourself a beautiful Elle clutch, head over to my Instagram post and follow all of the rules listed in the caption.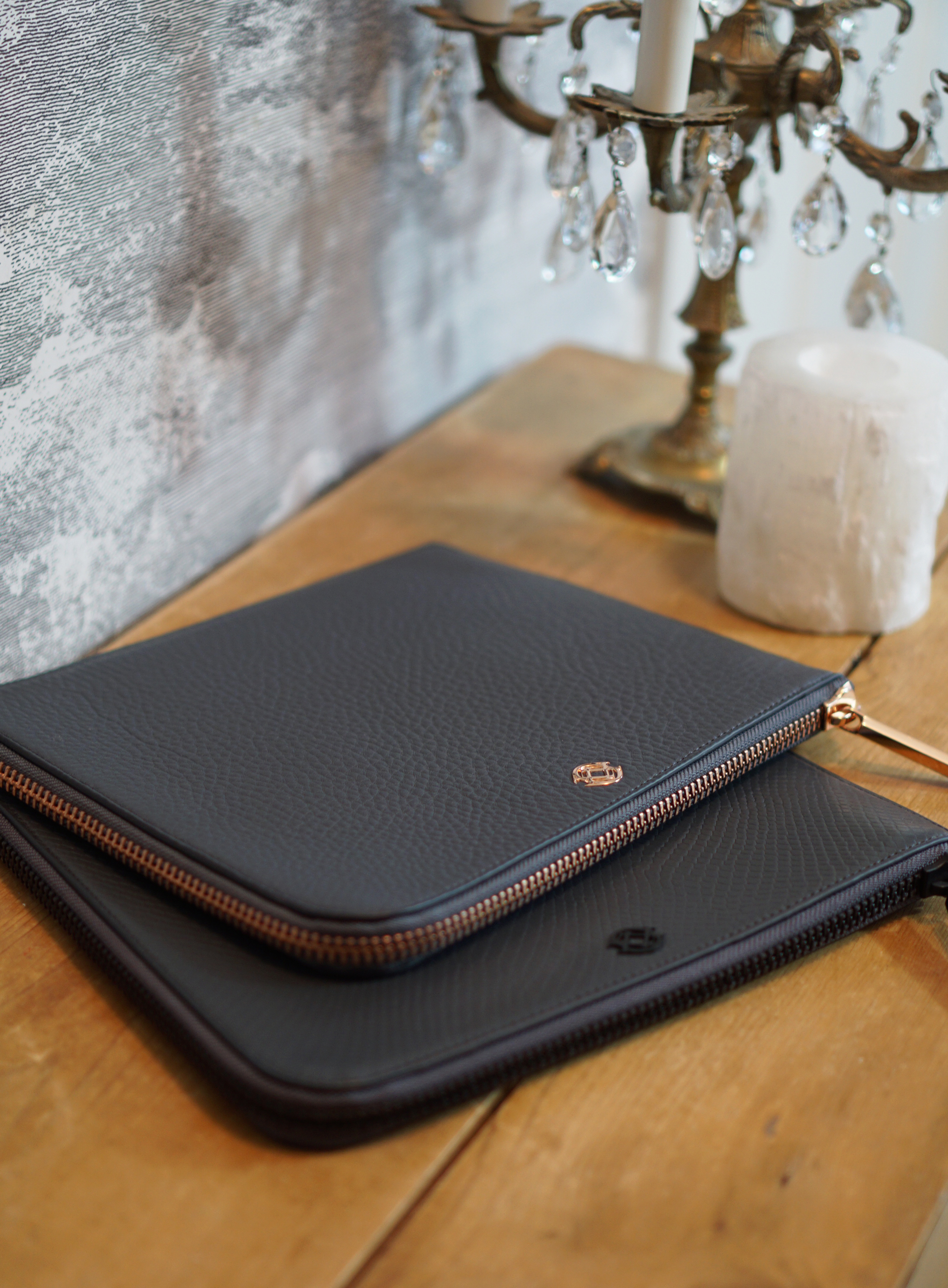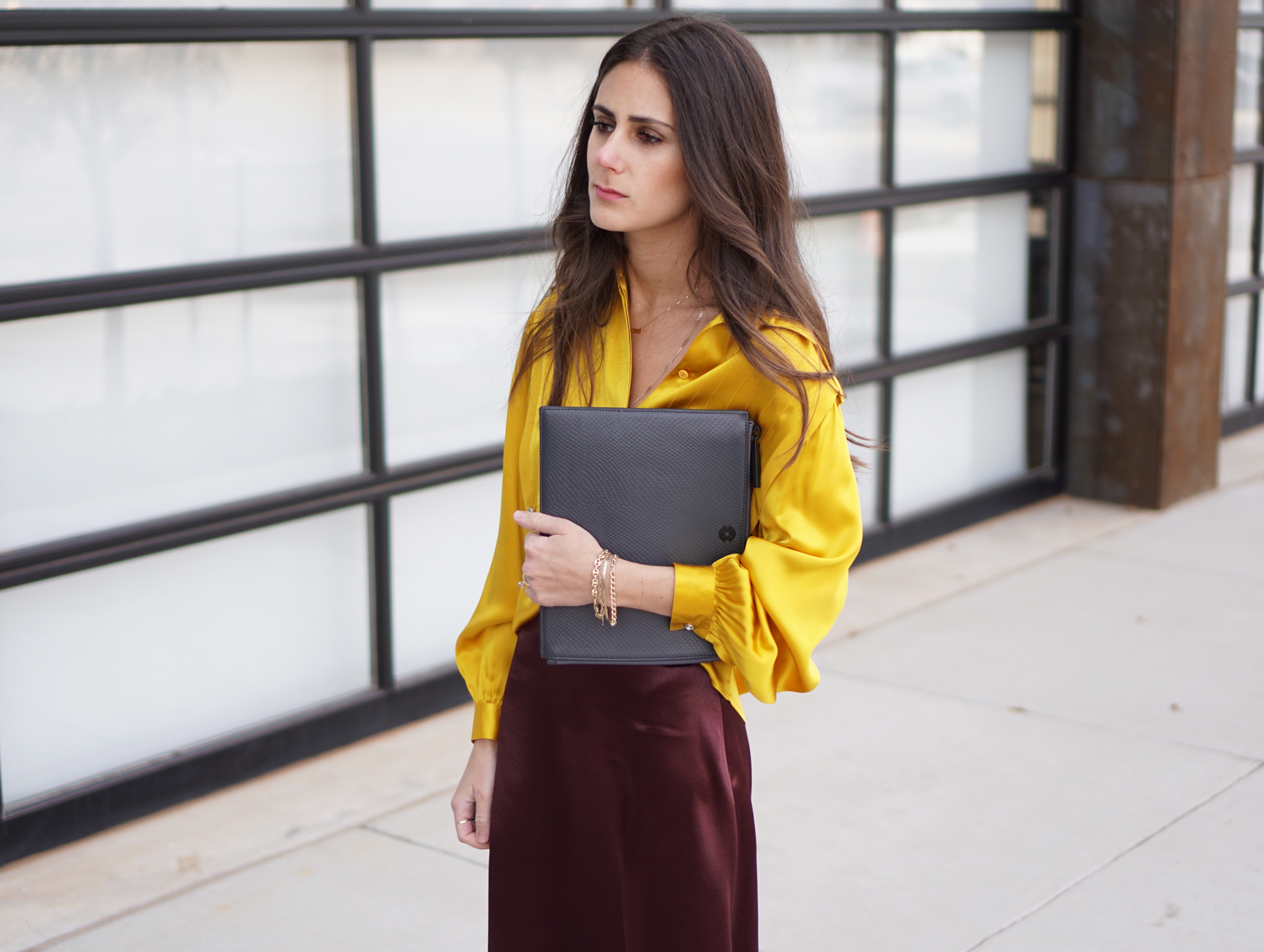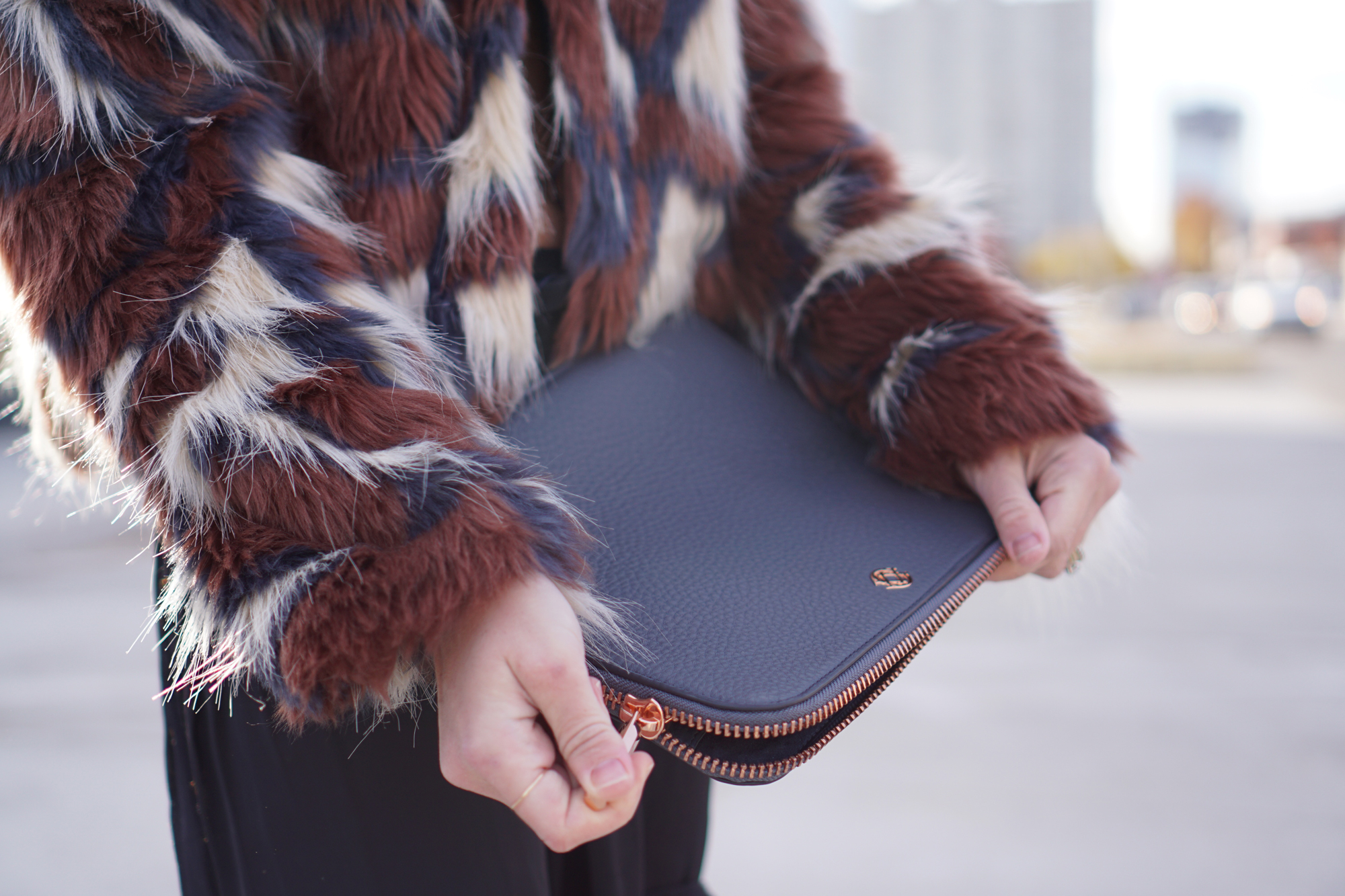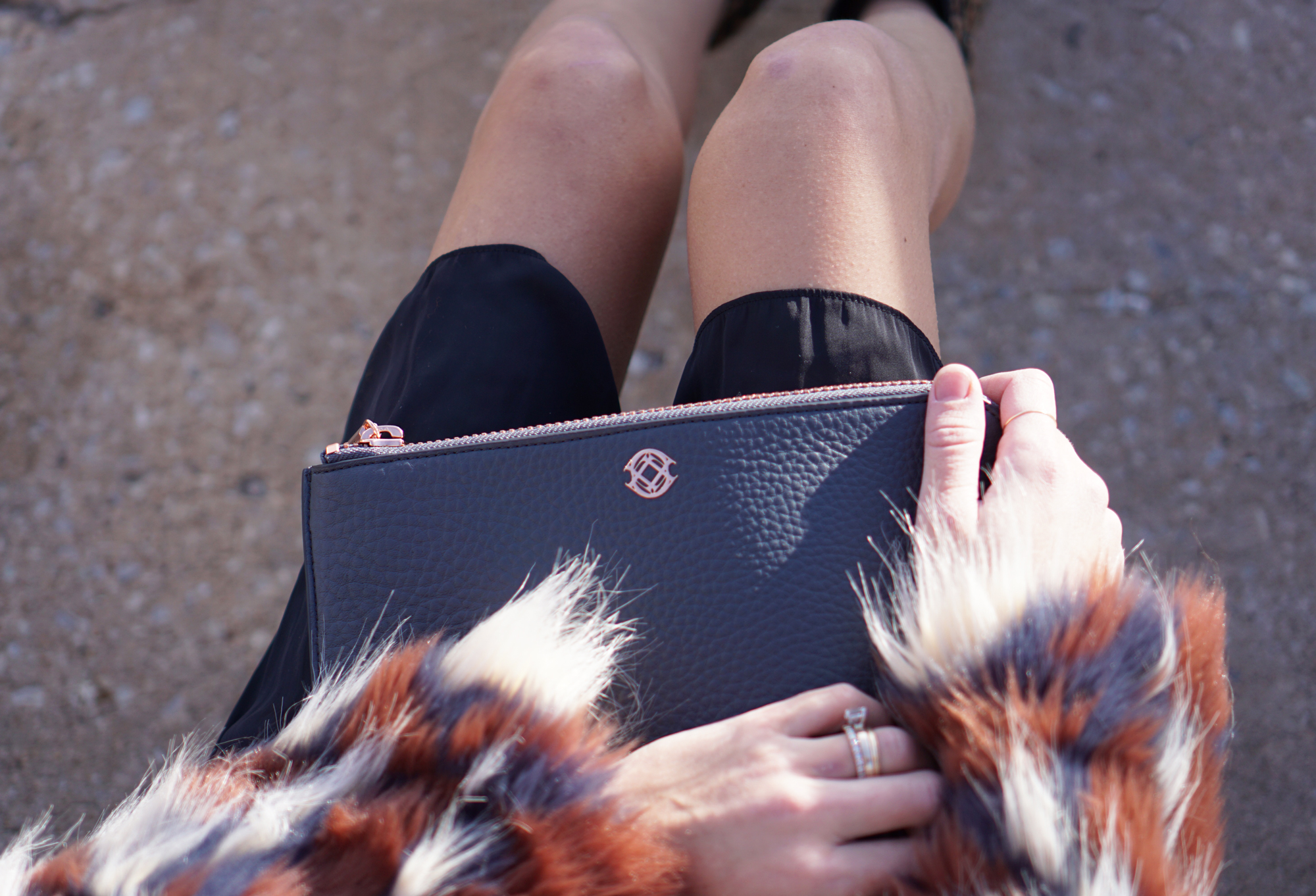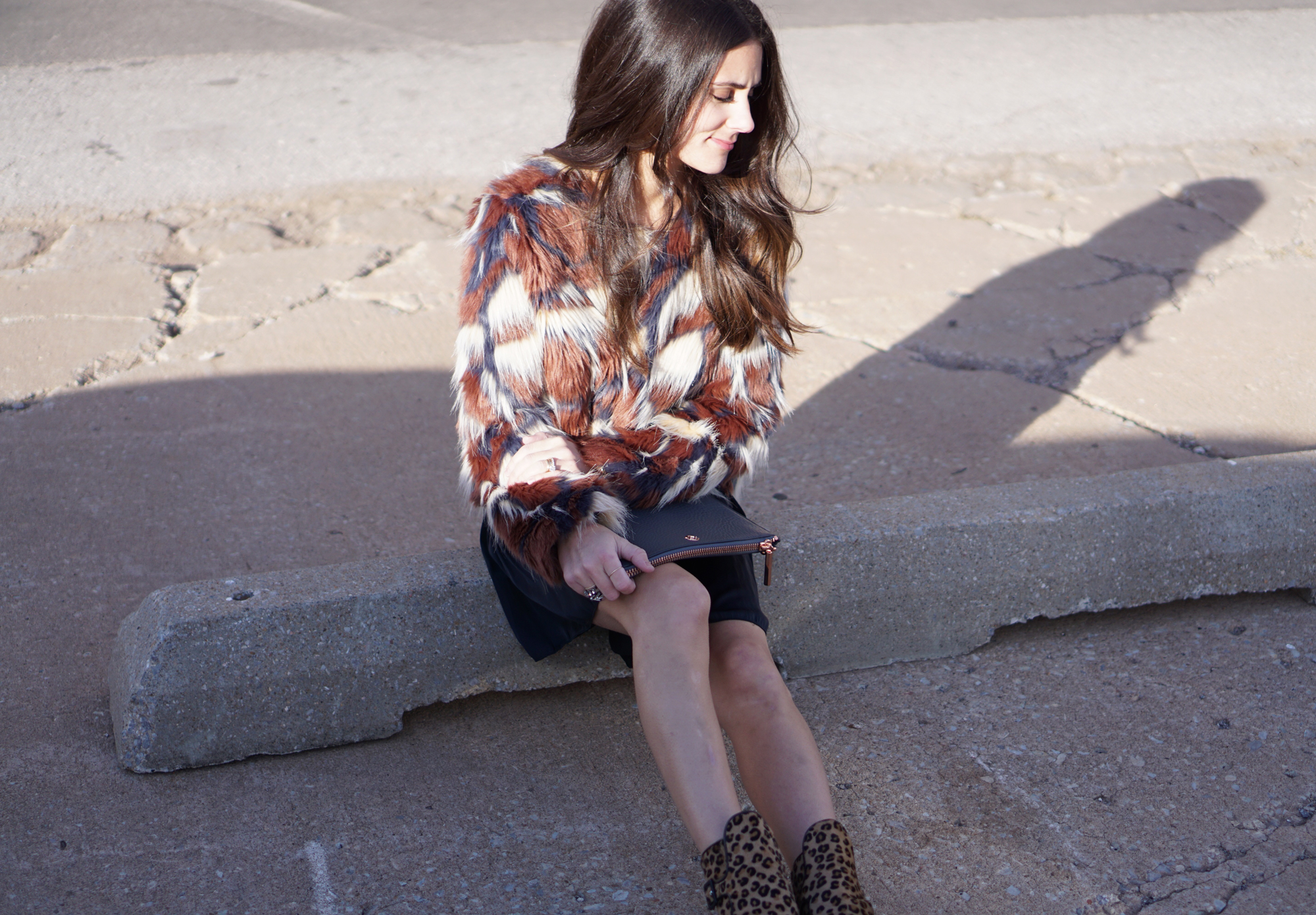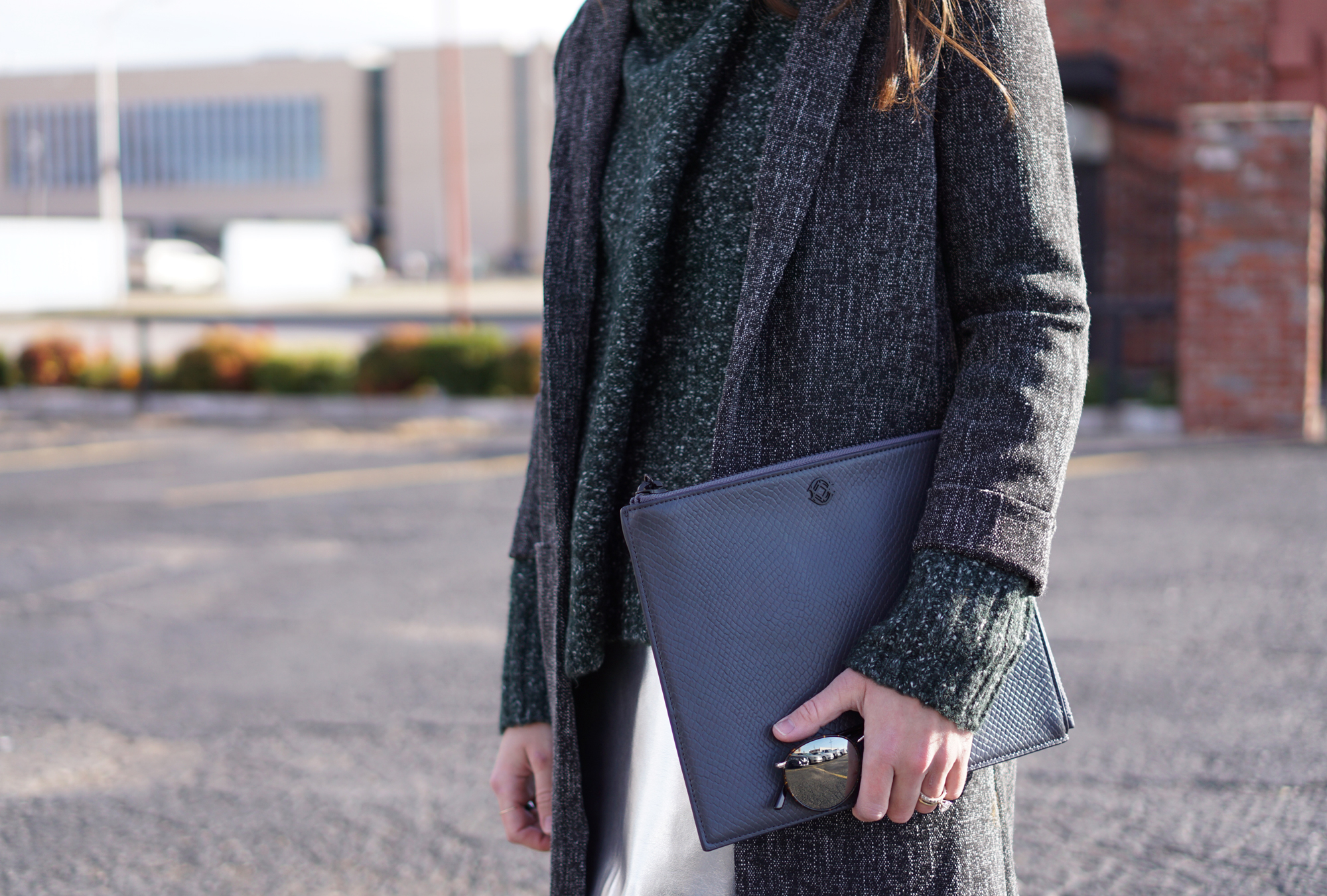 Large Elle Clutch in Steel Grey Python // Large Elle Clutch in Steel Grey Leather
Thank you, Dagne Dover, for partnering with me on this post!