Well, it's not finished yet, but our kitchen reno is near completion… the countertops, sink and new faucet have finally been installed. If you're just joining me, or are new to the blog, you can catch up on my kitchen reno here, here and here. Now, for some pictures of the progress (please excuse the destroyed drywall and green cabinets- both are soon to change).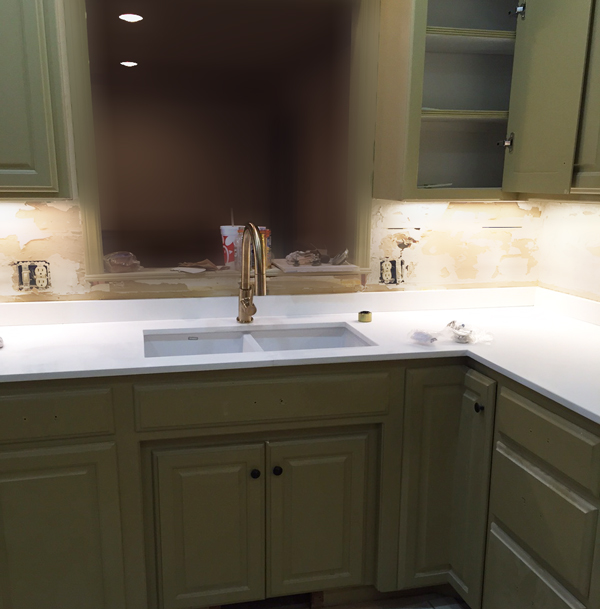 No, you're not staring at a t.v. still from Days of Our Lives. I just decided to blur out the background so the countertops would really shine in all of their white glory. I chose a simple white quartz for the countertops because of its clean look and durability.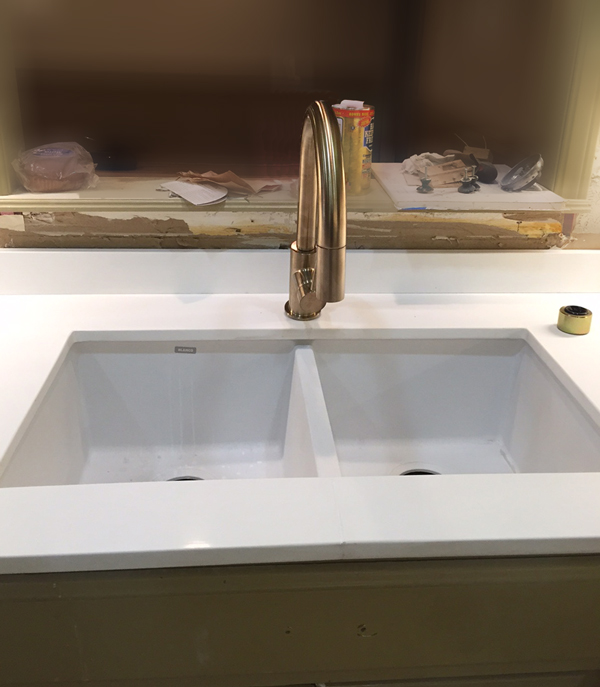 The sink and faucet: I ended up choosing the Delta Trinisic faucet in champagne bronze for its simple lines and great reviews. The sink is a granite-composite, double-bowl sink from Blanco. After a lot of research, I settled on granite-composite because of its resistance to rust, stains and scratches, and ease of surface repair.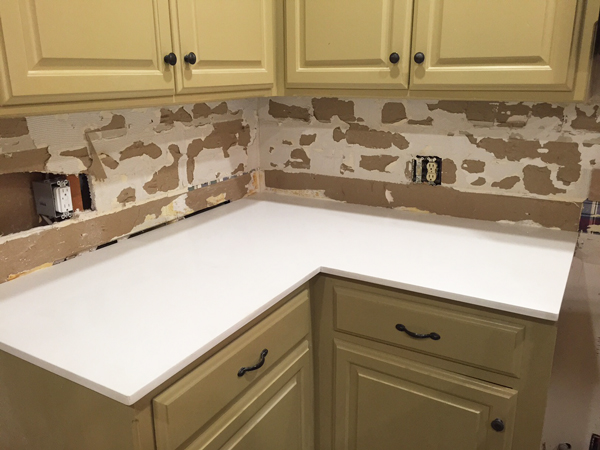 Even with the existing green cabinetry and terrible, non-existent backsplash, these countertops still bring an air of freshness to the space. I can't wait to see it all come together with the new paint and hardware!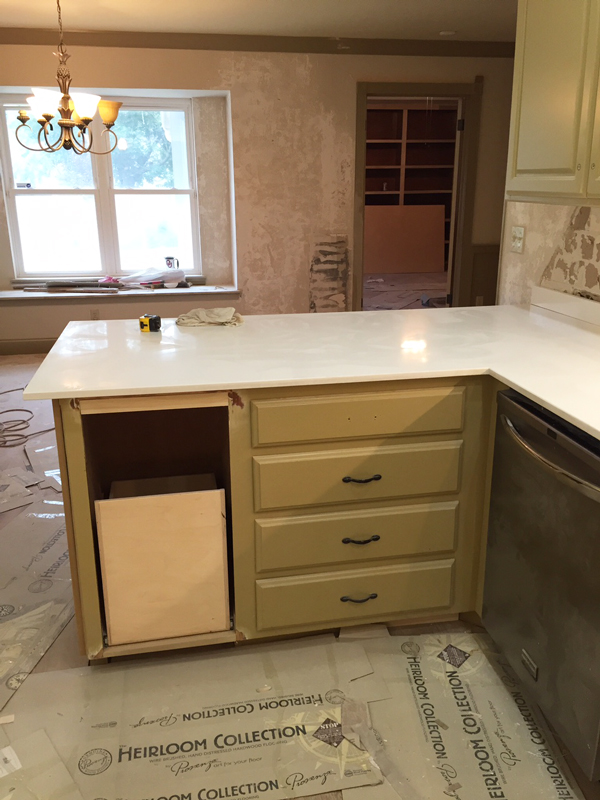 Here is the breakfast bar peninsula. You can't tell from the picture, but there's about a 10″ overhang on the other side, where we'll eventually put some barstools. And if you look carefully in the background, you'll spot the area where I sanded off the wall texture to prep for paint.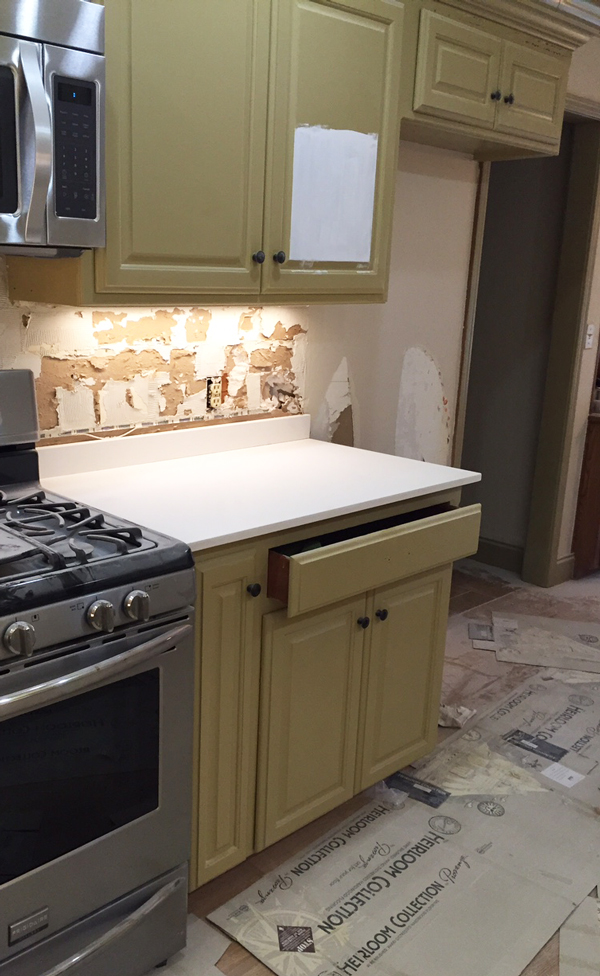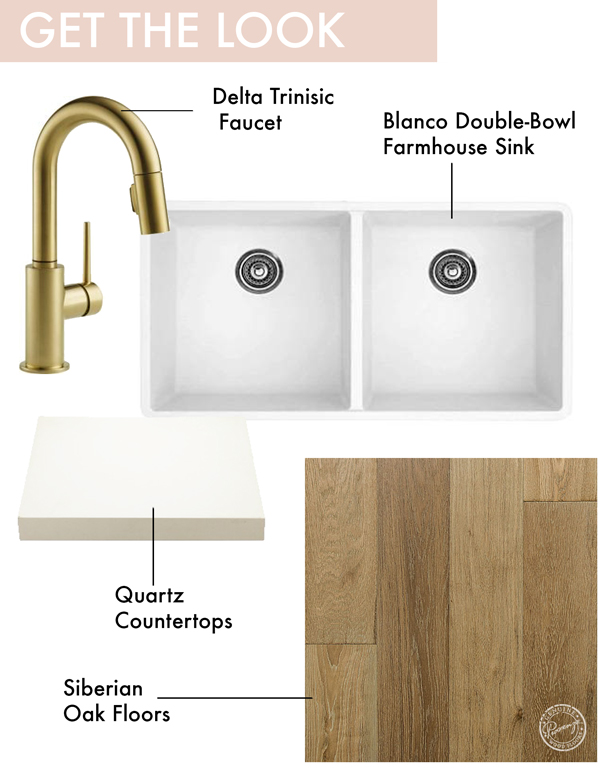 Clockwise from top left: 1. Delta Trinsic Sink in Champagne Bronze // 2. Blanco Granite-Composite Double-Bowl Sink // 3. Provenza Heirloom "Dublin" Siberian Oak Floors // 4. White Quartz Countertops
Questions? Comments? Suggestions? But really, I'd love to hear from you guys! Next up for us is painting the cabinets, so if you have any great ideas or inspiration, please share them with me in the comments!