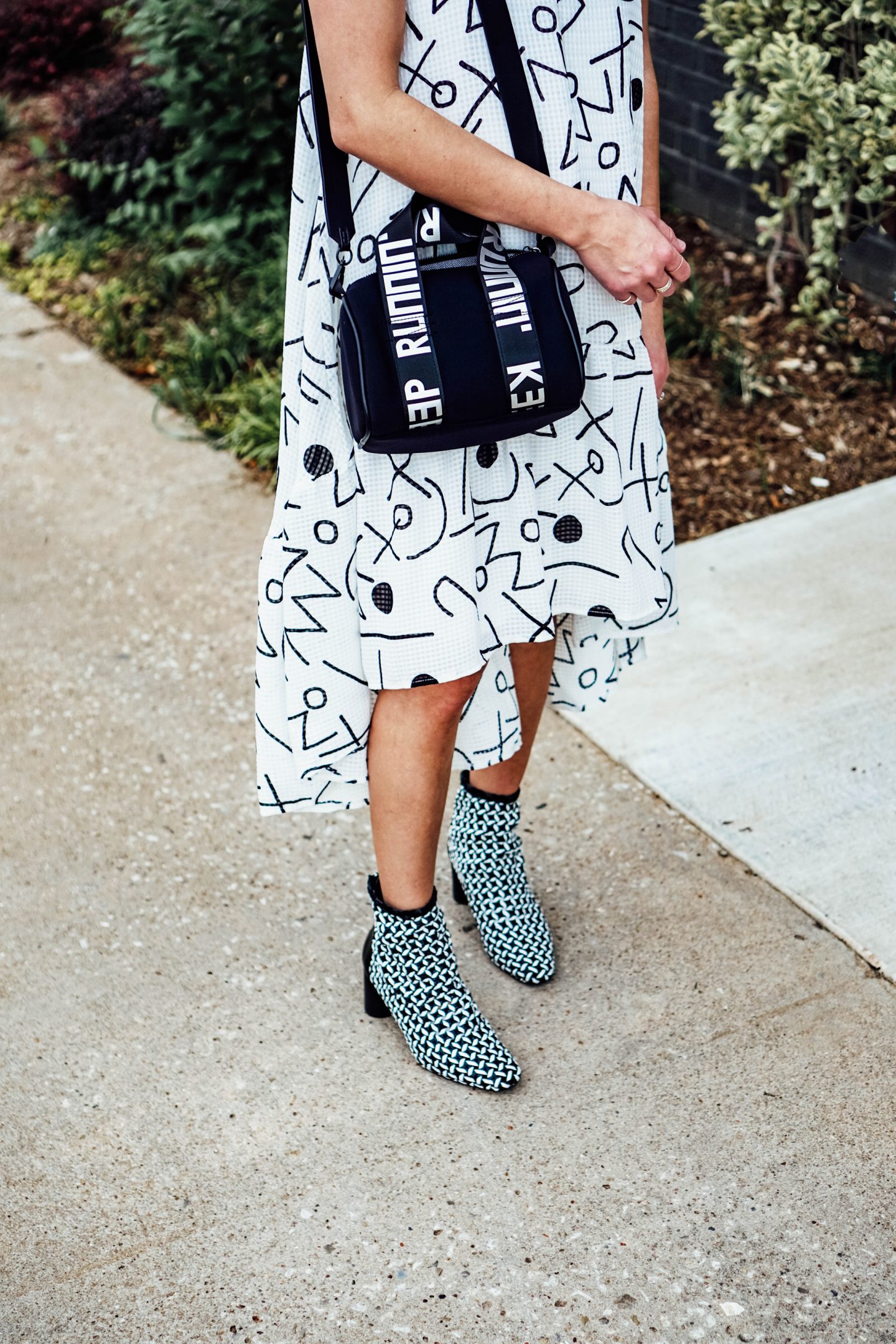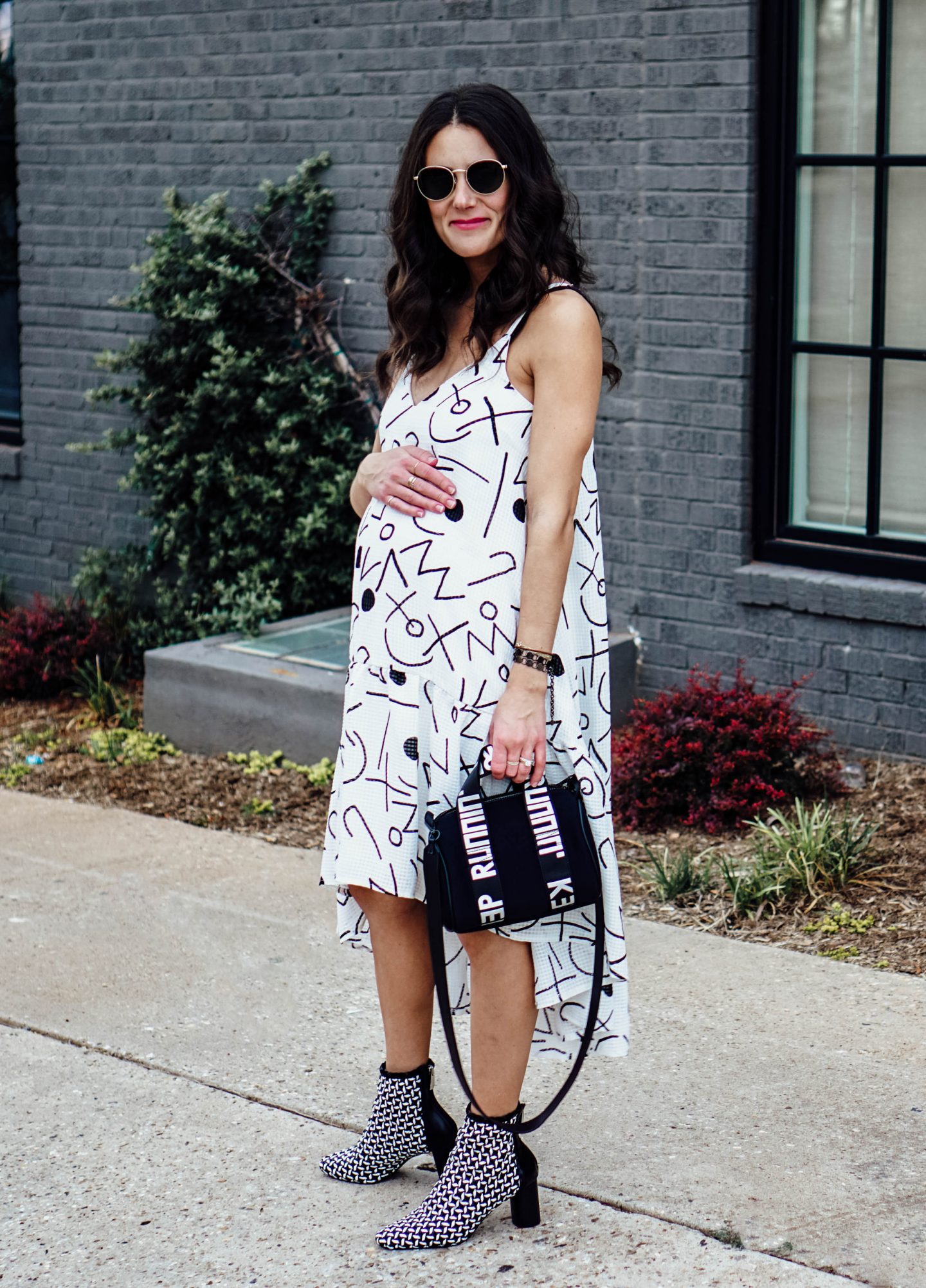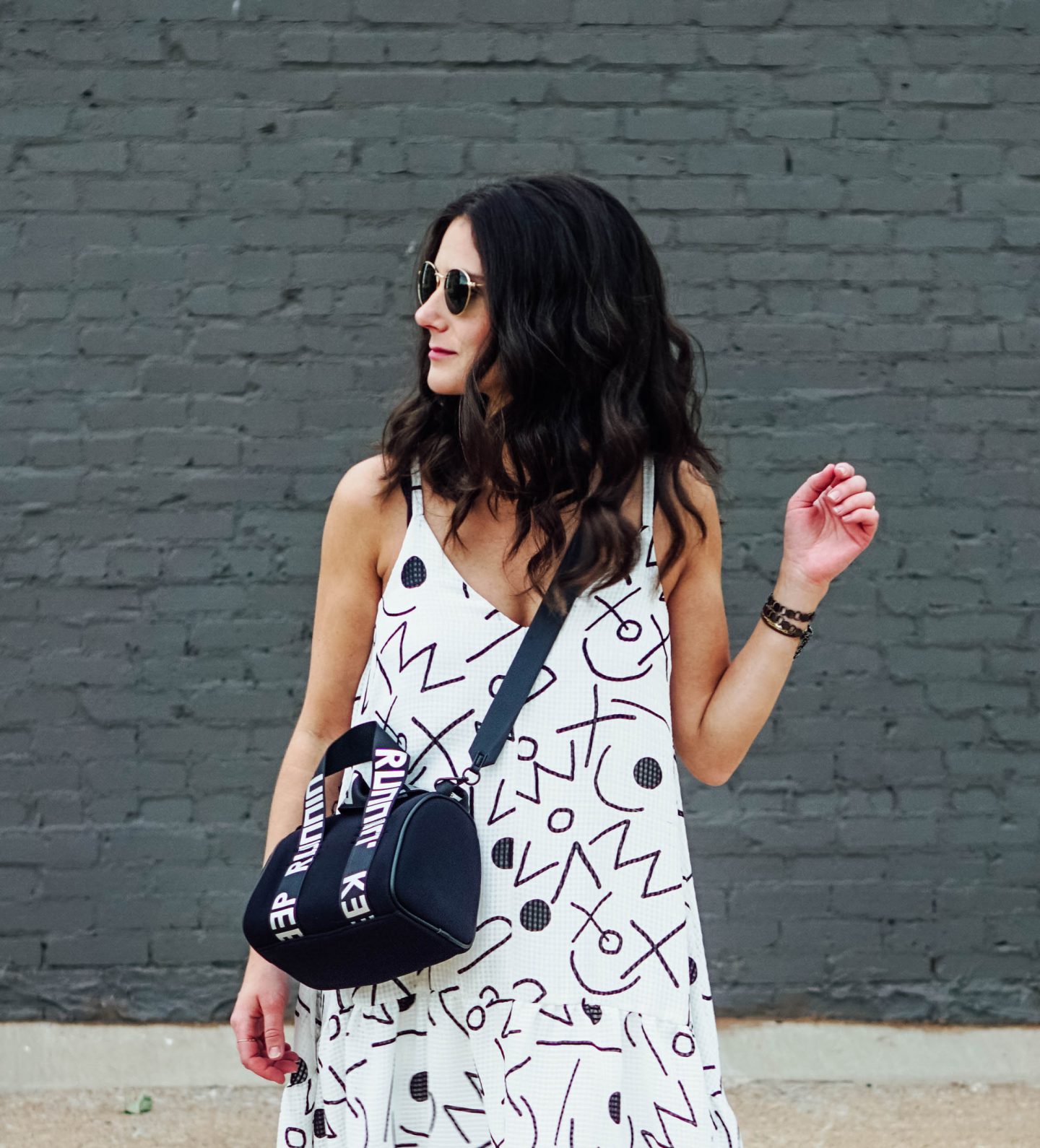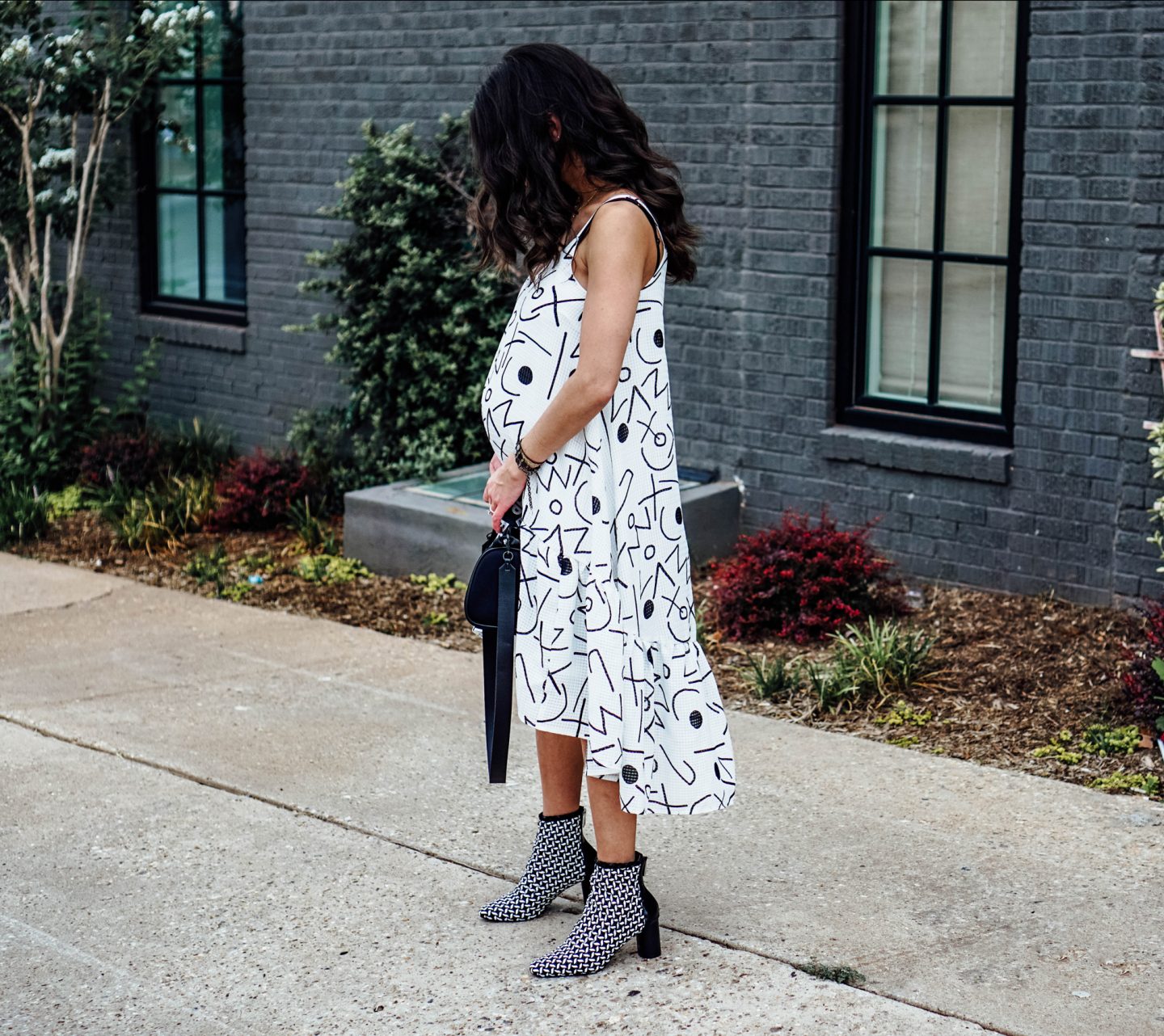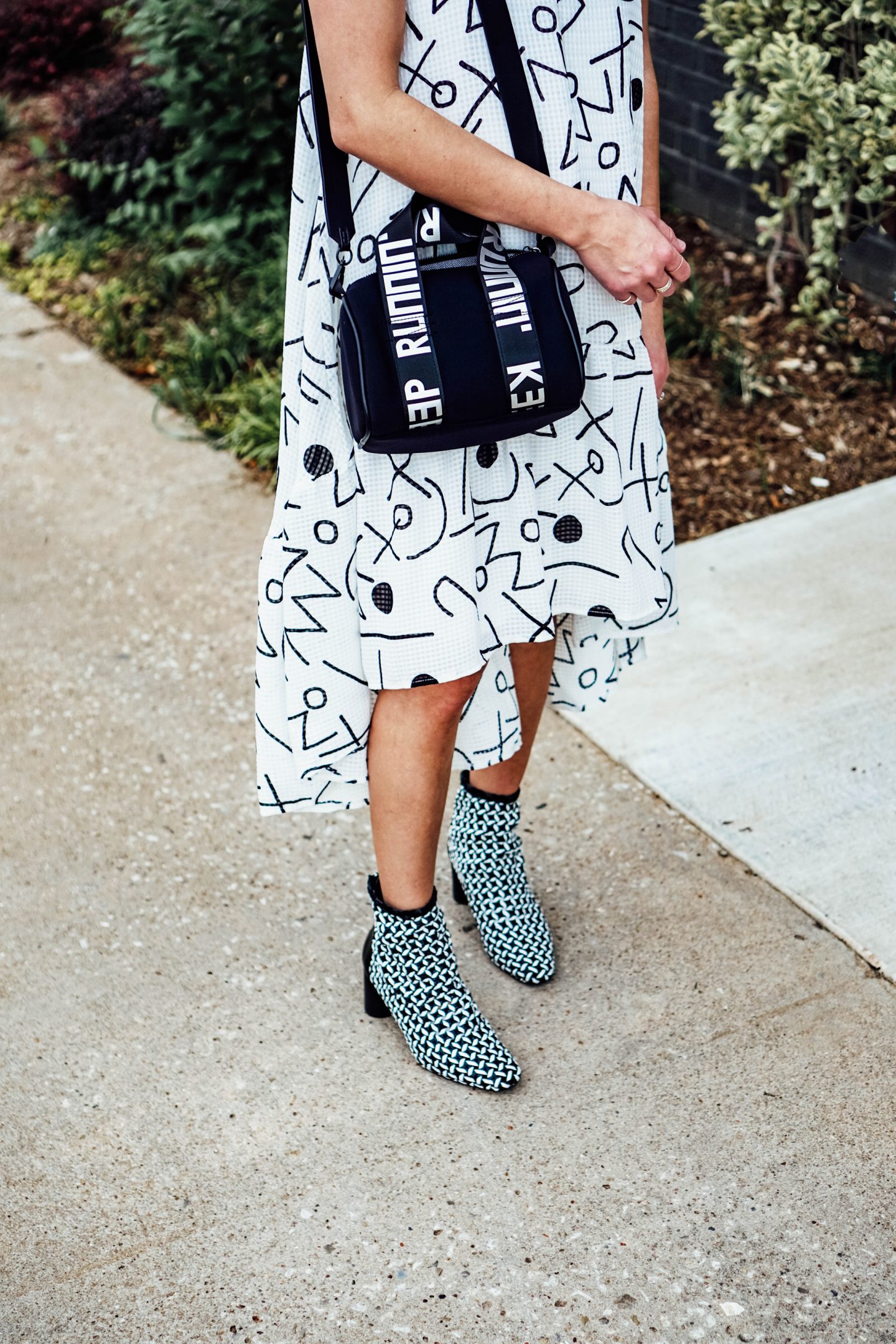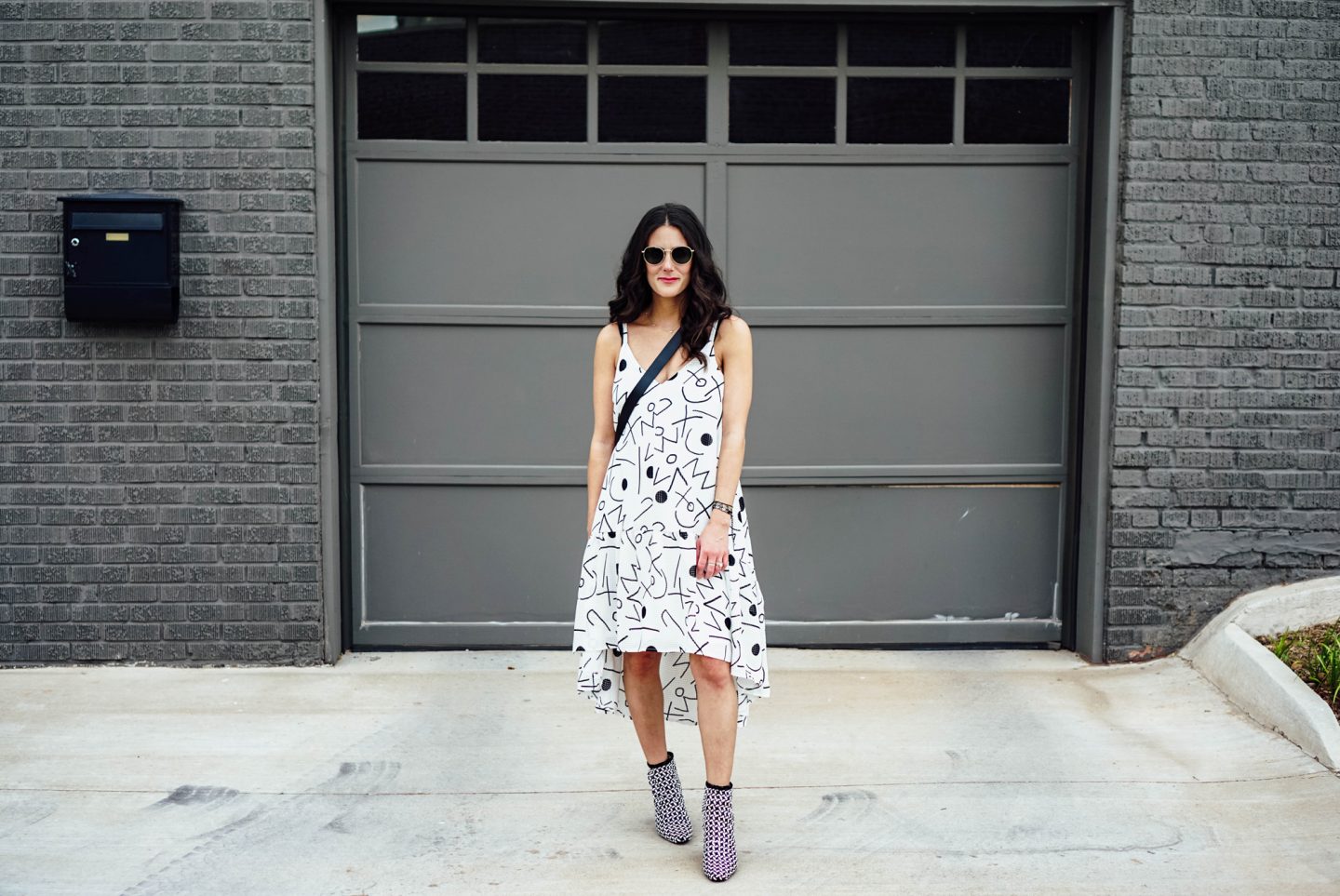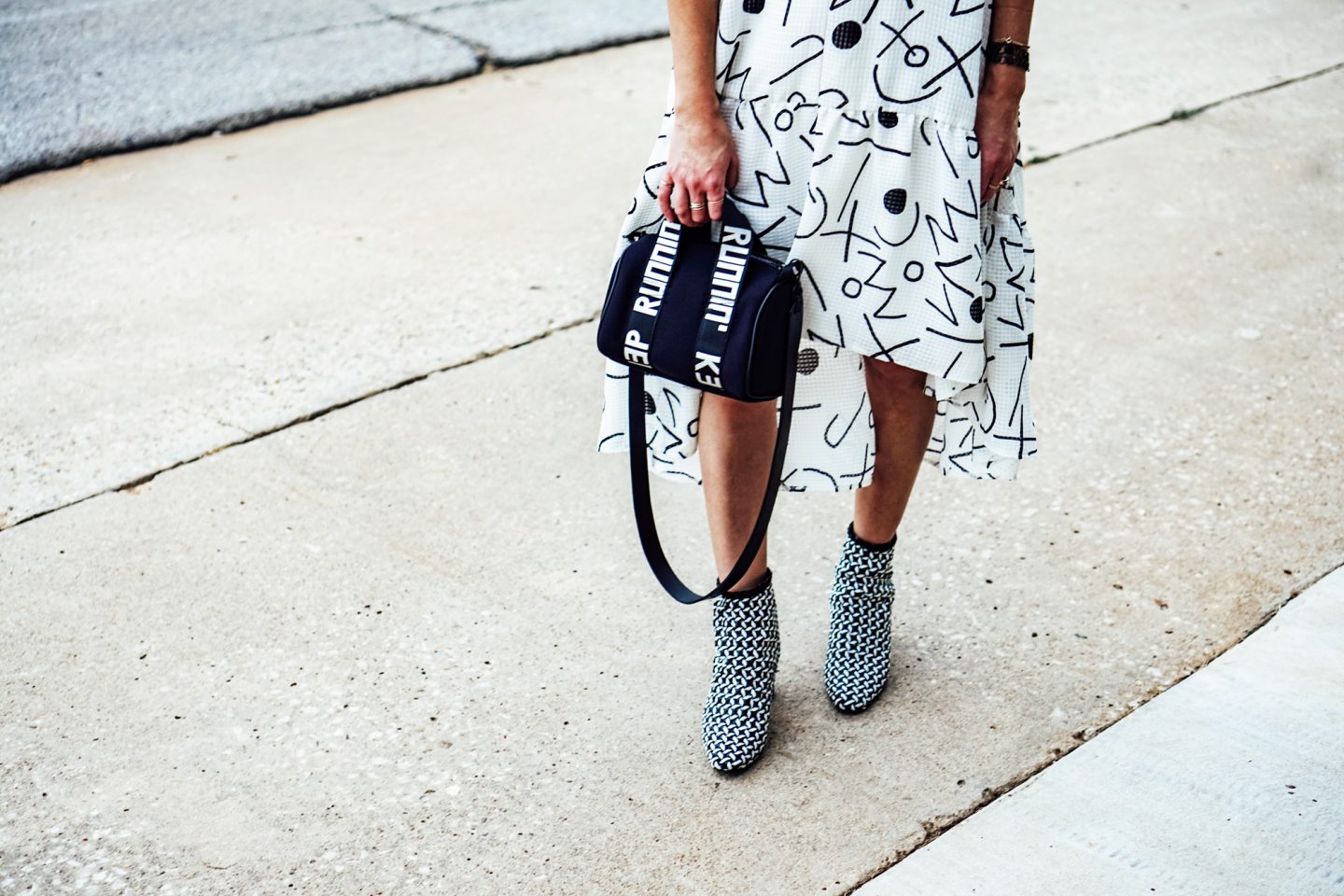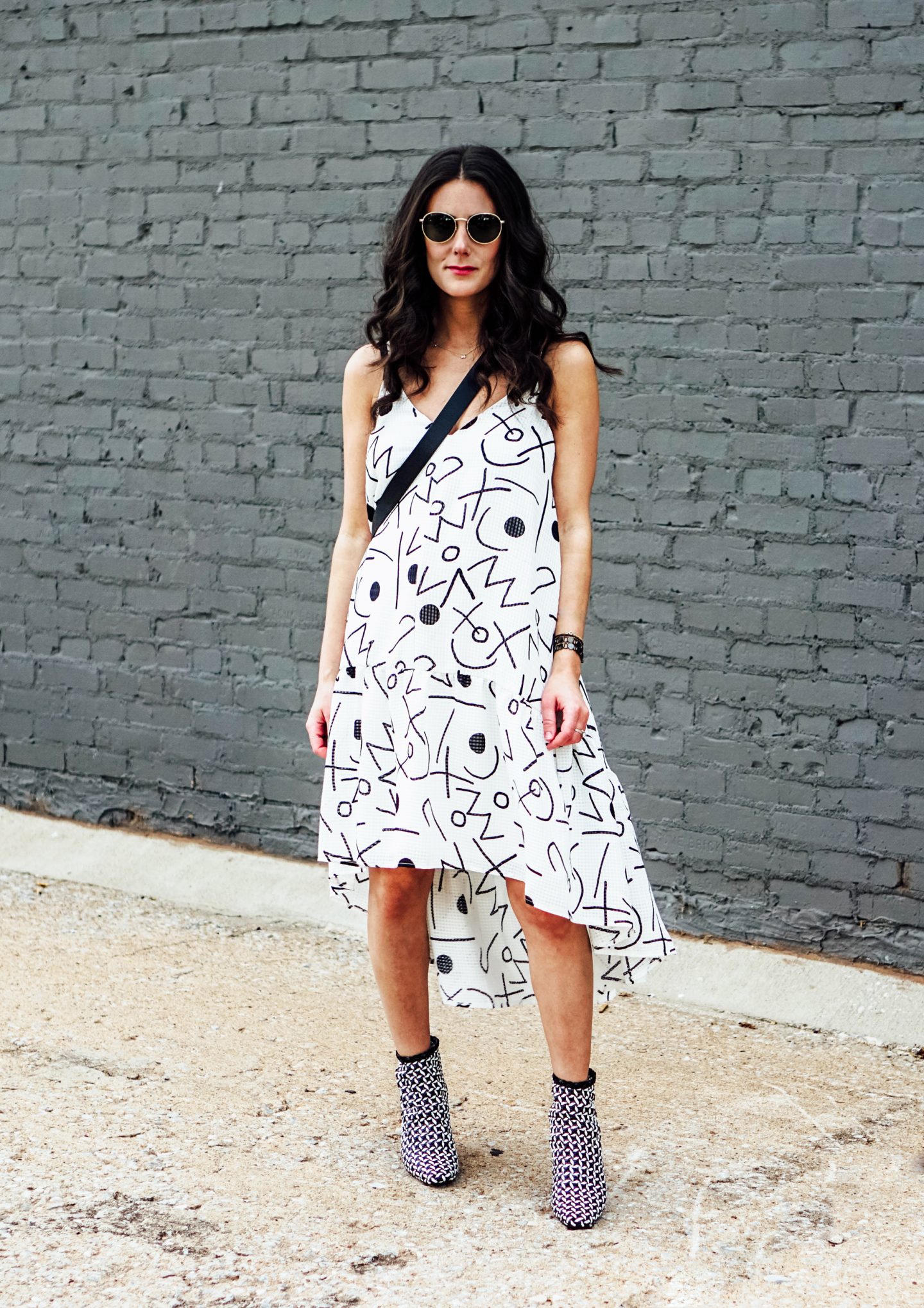 – OUTFIT DETAILS –
ASOS Squiggle Print Trapeze Dress (non-maternity) // Boots (Zara, sold out- similar here) // Bag (Zara, sold out- cutest similar bag here) // Nissa Jewelry Bracelet/Choker // Shades (best $12.99 you'll spend; also? They come in 9 colors!!)
---
BUMP UPDATE // 24 WEEKS
+ Due Date :: November 25th, 2017 (Turkey baby)! I'm 24 weeks and 5 days today.
+ Baby's Gender :: Boy!
+ Cravings :: Hummus- by the spoonful (So weird, right?), and sweet Gherkins pickles with cheese! And… Twizzlers (still).
+ Size of Baby :: An ear of corn or 1.3lbs (and apparently, my uterus is the size of a soccer ball- YIKES!).
+ Total Weight Gain/Loss :: As of today, I'm up 20 lbs. I seem to be gaining at the rate of a pound to a pound and a half a week. From what my OBGYN has said, that is a pretty normal cadence for pregnancy weight gain, but I have to say, it's not fun seeing the number on the scale climb every week!
+ Favorite Wardrobe Piece to Wear Right Now :: It would have to be this fitted maternity dress that I wore in last week's post. It makes me feel like a million bucks, and fits in ALL the right places. Also a bonus: it's under $45 and comes in petite (I ordered a petite size 2).
+Baby Movement :: Yes. At least a few times I day. I'm pretty certain the little guy has his nights and days mixed up. Could someone please have a talk with him? He has been most active *right* before I go to bed.
+ Symptoms :: Exhaustion. It's crazy- one of my friends just found out she's pregnant and was asking me if it was normal to be *so* tired during the first few weeks of pregnancy. I told her yes, and that I was pooped during the first trimester… I basically had to resist the urge to take a 3 hour nap every day. That urge went away around 12 weeks, but for some reason, it seems to have returned with a vengeance! If I don't get 7-8 solid hours of sleep at night, I'm pretty useless the next day.
+ 1 Moment I Loved About This Past Week :: Hands-down, it would be spending my birthday last week with my family in Santa Fe. I cherished every moment of it!
+ Name :: Not to hold you in suspense, but… we finally decided on one this week. Stay tuned- I'll be sharing the full name in my 26 week bump update! 😉 Here's a hint: the first letter of the first name falls between L and Q in the alphabet- ha!
+ Exercise :: Barring that I get enough sleep the night before, I've felt good enough to continue with my pre-pregnancy workout routine. I do weights 3-4 days a week, and 1-2 days of cardio (if you saw my Insta Stories from the other day, you'll know that Fitness Blender's online workouts are my favorite for the days I can't make it to the gym). I'm able to do all of the same exercises, but I am noticing that when I do my warmup laps, I can feel my uterus (and all of it's contents) moving up and down, which is pretty uncomfortable.
+ Pregnancy "Thing" I Need To Work On :: Taking my pre-natal vitamins (I hope you're not reading this, Dr. Goff!). The good thing is, I eat a pretty well-balanced diet. I take them… just not everyday. I've been taking these from Nordic Naturals with DHA (NN is a great brand that I trust).
And for a good laugh, take a look at my first fashion-related blog post from two years ago, in which I just so happened to be 24 weeks pregnant! And my 25 week style post here.