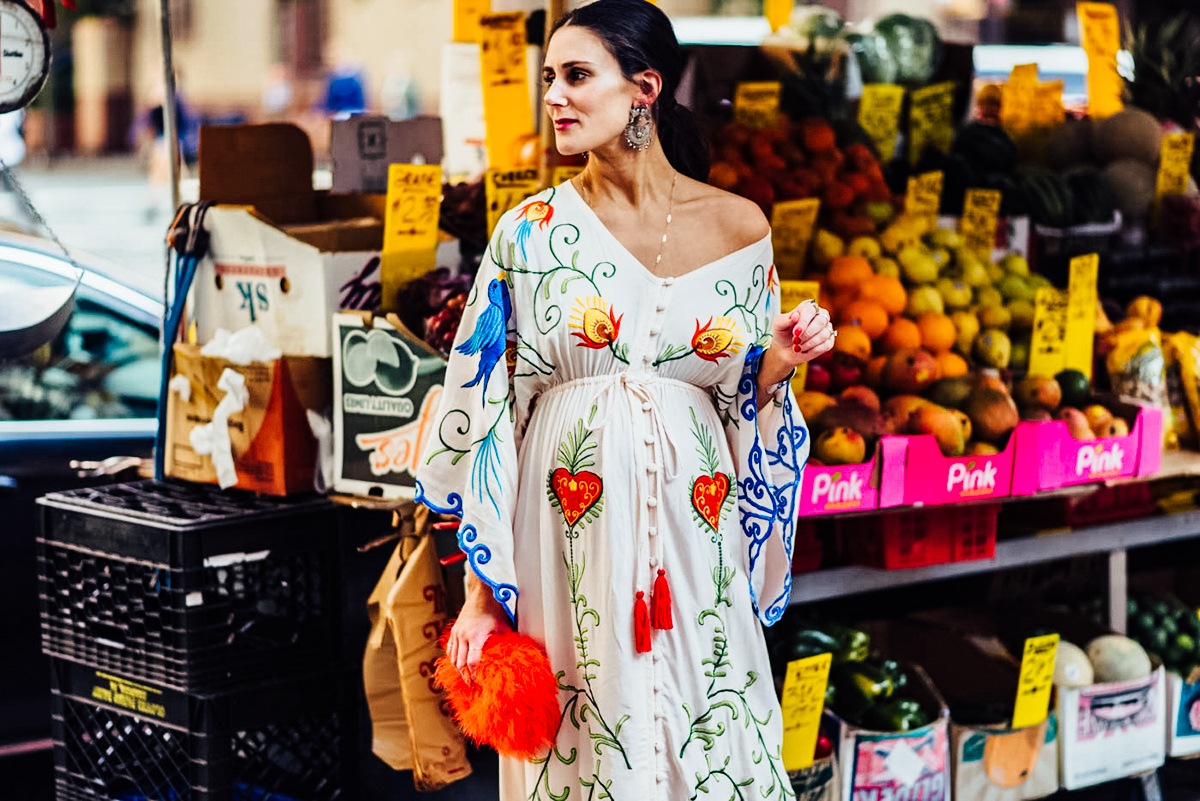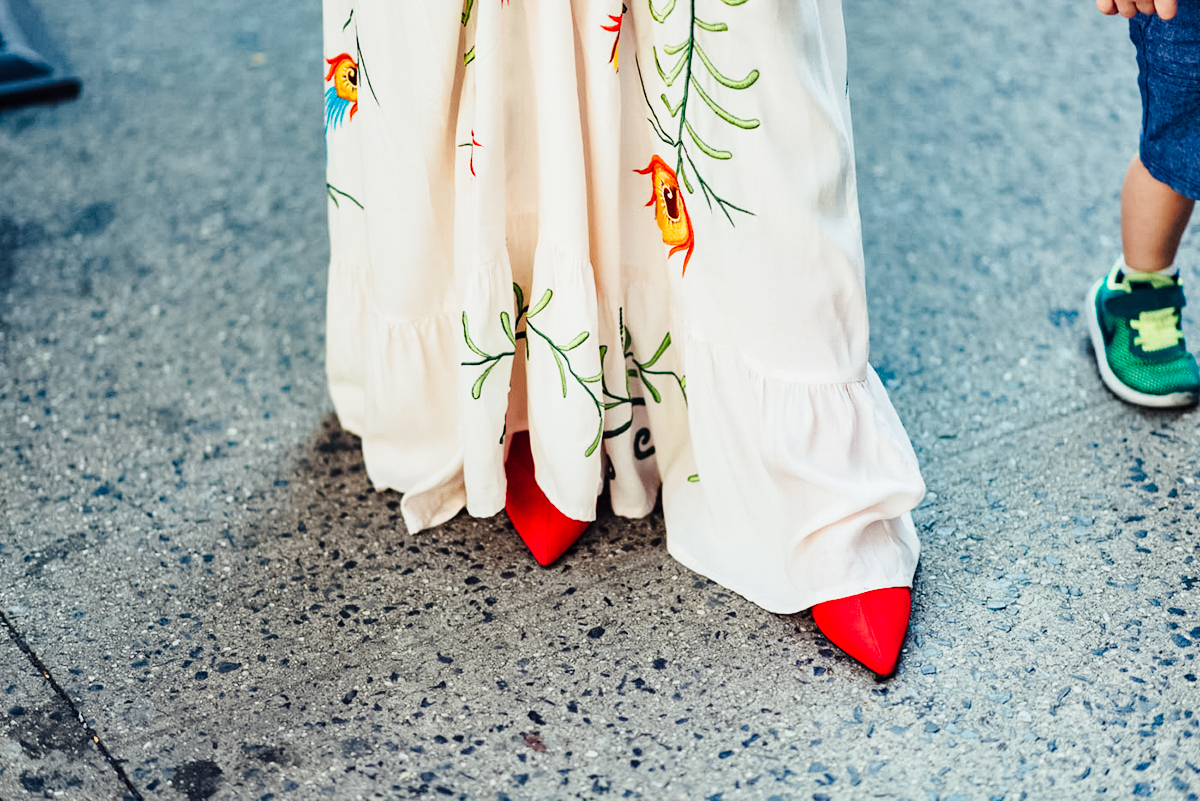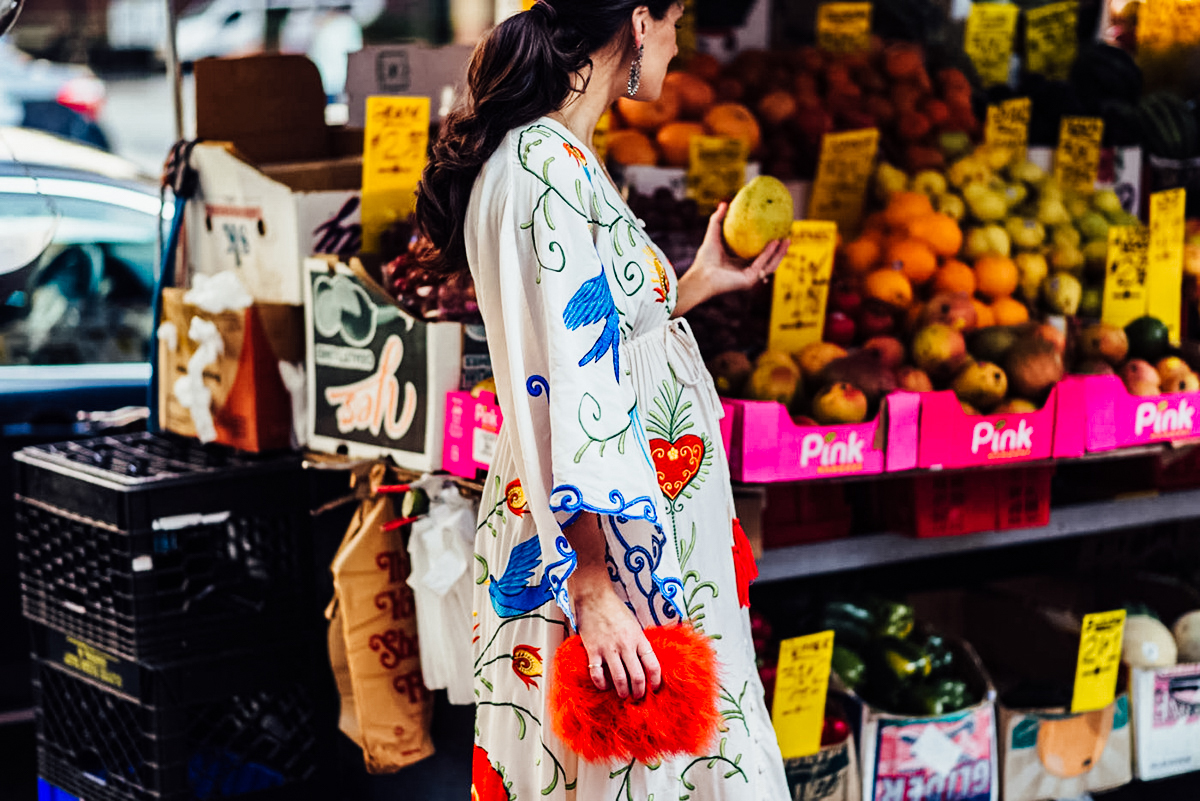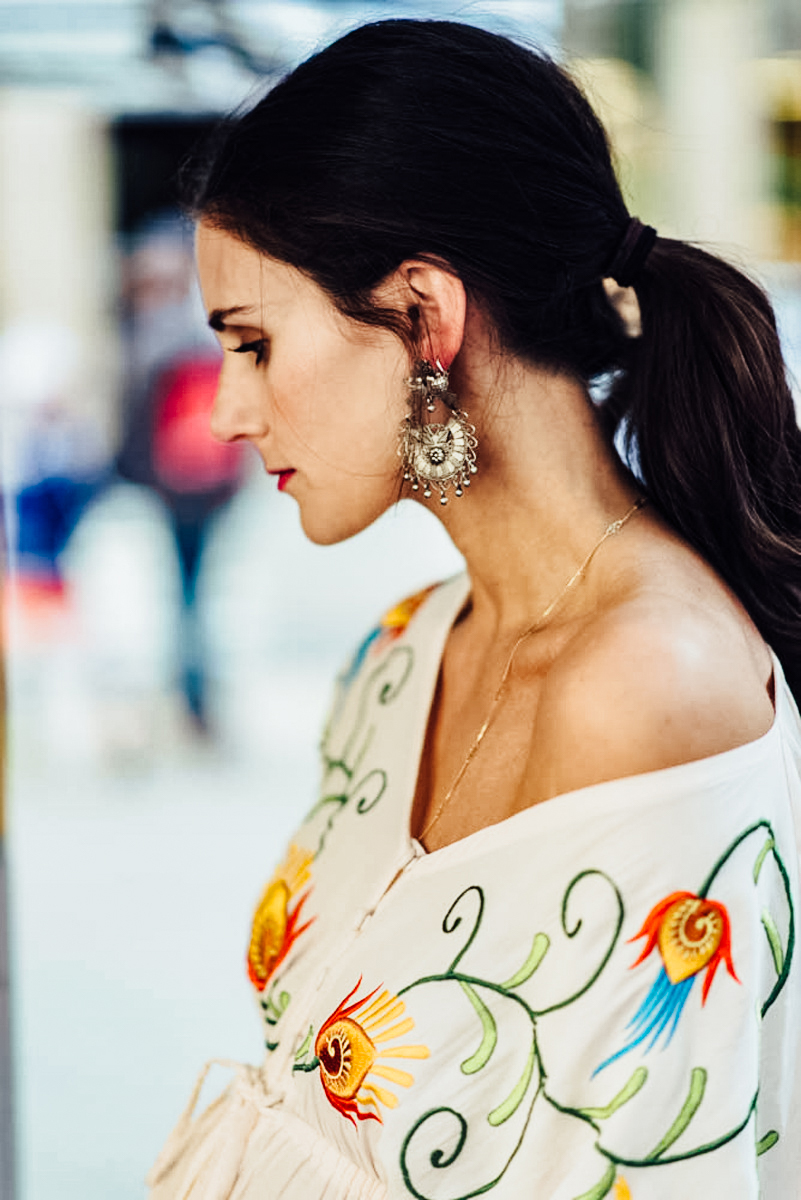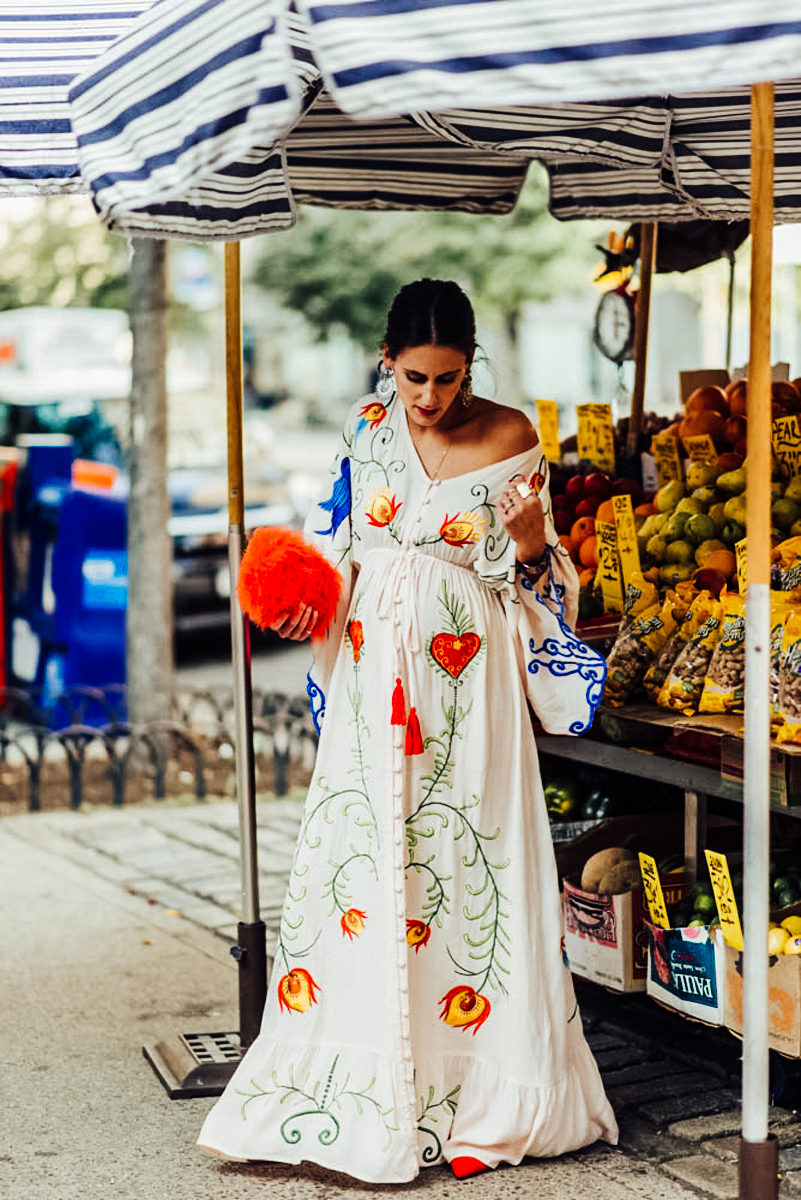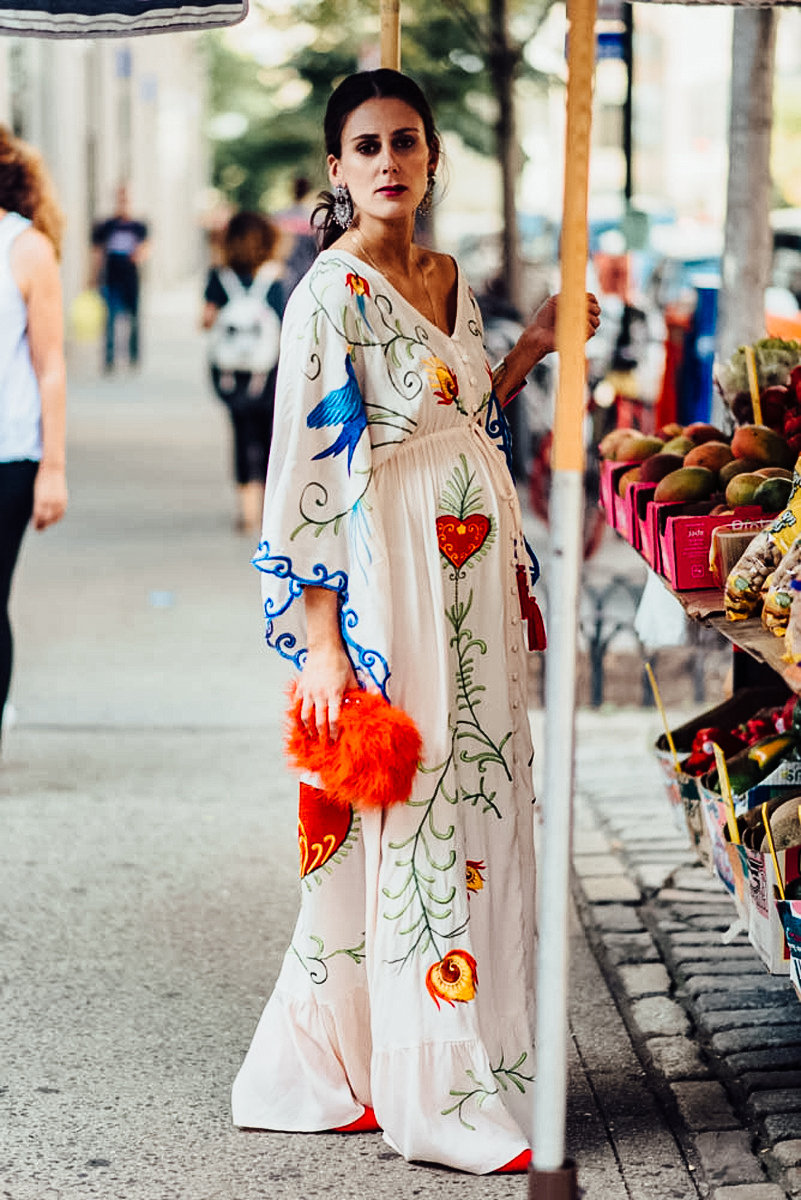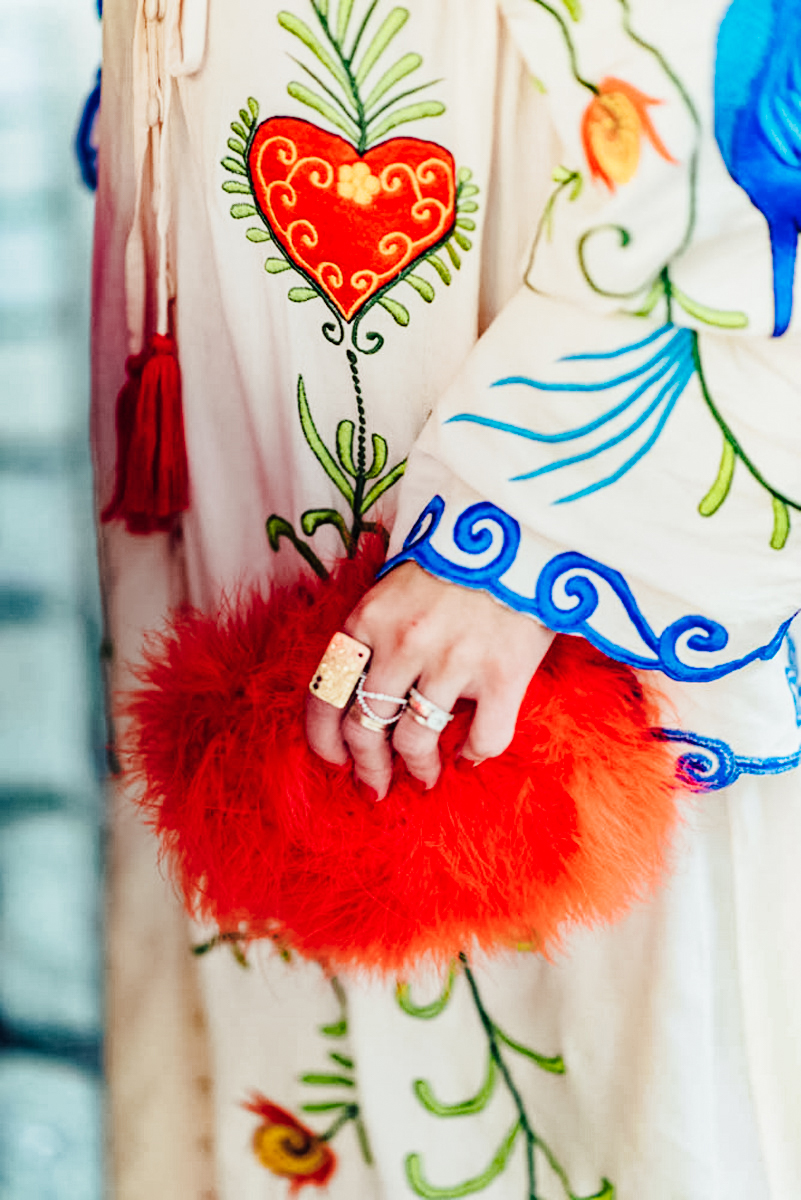 Photos by Ashley Loyer Photography
– THE OUTFIT –
I actually wore this outfit last week to Reward Style's LikeToKnow.It Rooftop party during New York Fashion Week. This Fillyboo dress was so beautiful, I thought it deserved to be featured in its own little post! I first discovered Fillyboo before I was pregnant- they are an Australian-based brand that has nailed the bohemian-goddesss look. They have a mainline (Fillyboo), and then a maternity line that features a lot of the same pieces from their mainline that just-so-happen to be maternity (and nursing)-friendly.
– OUTFIT DETAILS –
Fillyboo Strange Magic Dress in Light Blush, Lavender version here (it's non-maternity, but designed to be worn during pregnancy, as well!) //Red Fur Clutch (in Nude here) // Red Sock Heels (they've sold out, but I found a near-replica here; grab the Yellow version here) // Vintage Earrings
---
BUMP UPDATE // 30 WEEKS
+ Due Date :: November 25th, 2017 (Turkey baby)! I'm 30 weeks and 5 days today.
+ Baby's Gender :: Boy- his name is Patrick. You can read all about how we landed on that name in my 26 week bump update.
+ Cravings :: Cheese. Oh wait, that's every day when I'm not pregnant. I have no dietary restrictions when it comes to diary, but I recently discovered this almond cheese and have been obsessed with it. Also… oranges, and any kind of citrus fruit! And chocolate- specifically, Hersey's cookies and cream bars.
+ Size of Baby :: According to my pregnancy apps, Patrick weighs around 3 lbs and 2 oz!
+ Total Weight Gain/Loss :: As of today, I'm up 24 lbs. I've kind of hit a plateau these past 3 weeks with weight gain, which my OBGYN said was normal. I think that happened to me with my first pregnancy, now that I think about it. I gained the bulk of my weight during the first and second trimester, and then a bit more slowly in the third. I'm not sure why that is? It's kind of nice, though, because I can actually start to wear jeans, and know that, for the most part, they'll fit from one week to the next!
+ Favorite Wardrobe Piece to Wear Right Now :: Handsdown, these maternity moto leggings. They have full-panel coverage, are so comfortable, and can be dressed up or down. The best part? They don't look maternity.
+ Thing I'm Struggling With :: Trying to find a friggen dual camera, split screen baby monitor that doesn't cut out of range when we go into our bedroom. I've ruled out The Nest and similar monitors, because we already have a wireless security camera that syncs with our phones that we can use as a back-up baby monitor if need be. If you all have any suggestions, I am ALL ears!
+ Symptoms :: This little guy- his favorite thing, other than hiccuping, is to push really hard again my pelvic and hip bones. Many times, I yelp from pain because a foot, head, or butt is jabbing into my side.
+ On My Mind Currently :: That, if I make it to 40 weeks, I have less than 9 weeks before little guy arrives. I have soo much organizing and prep work to do, and am trying not to get overwhelmed by it all. As with most first pregnancies, I had ample time for planning, and felt beyond prepared (as much as I could) by the time I was 30 weeks with Johanna. This time around, I feel like I'm flying by the seat of my pants, hoping that it all comes together at the last minute, or that I'm able to make-do with the little planning I've done once he's here.
Check out my other bump updates here : 20 Weeks // 22 Weeks // 24 Weeks // 26 Weeks